While much of the news about clinical breakthroughs this summer came out of the American Society of Clinical Oncology annual meeting (below), biotechs focused on immunomodulatory and rare diseases were busy moving their discoveries closer to market.
In the immunomodulatory area, some players are tossing out only enough information to pacify investors. Novartis says secukinumab, an interleukin 17A inhibitor, bested etanercept (Enbrel) in a head-to-head trial in patients with psoriasis. Endpoints included PASI-75. Celgene says apremilast achieved its primary endpoint of ACR-20 at Week 16 in treatment-naive patients with psoriatic arthritis. Both manufacturers promise to tell the full stories at medical congresses later this year.
On the rare disease front, Sanofi, too, is tight-lipped about outcomes from its pivotal study of SAR302503, a JAK-2 inhibitor for myelofibrosis, a rare blood cancer. The primary endpoint was a reduction in spleen volume, which Sanofi says it achieved. Data will be released later this year. In California, a tiny biotech, Alvine, reports success with a phase 2 study of AVL003 in patients with celiac disease. The drug breaks down gluten to prevent inflammation. AbbVie promptly bought the rights to the drug, which is moving on to a phase 2b trial of 500 patients.
Not so hot
After two once-promising treatments for blood cancers didn't meet their trial endpoints, one hit the dustbin. Eli Lilly ended development of enzastaurin after the kinase inhibitor failed to show a significant improvement in disease-free survival in patients with diffuse large B-cell lymphoma. Pfizer says inotuzumab missed its endpoints in a study of patients with CD22+ non-Hodgkin's lymphoma, but the drugmaker will sift subpopulation data for clues to other potential uses. Inotuzumab is an antibody-drug conjugate.
At Baxter, investigators are also analyzing subgroup data for signs of hope after Gammagard was no better than placebo in a late-stage study of Alzheimer's patients. Gammagard is an immune-boosting agent.
Did you hear?
Ketamine — known as Special K among those who abuse the animal sedative for a quick high — is under study as a possible antidepressant. Johnson & Johnson used a reformulation of the drug in research involving 72 hard-to-treat patients. Response rates after 1 day were 64% in the ketamine group versus 28% in a sham group, and after a week, ketamine response remained at 46% versus 28%. The drug is a long way from market, but J&J views it as a legitimate prospect…. European regulators have approved two biosimilar versions of infliximab (Remicade). Infliximab is the biggest biologic to gain biosimilar competition in Europe. It has patent protection there until 2015 and in the United States until 2018.
'In 5 years, this meeting will be about immunotherapy'
It's taken decades to learn how to prod the immune system to fight cancer. This year, the promise of immunotherapies was on full display at the American Society of Clinical Oncology annual meeting in Chicago.Some caution is warranted: Many of the results presented were from small early-stage studies. Projecting the ability of these therapies to reproduce their successes in larger, noncontrolled environments is like predicting whether a double-A pitcher will throw his curveball for outs against major league hitters. But there was no doubting the enthusiasm over the feeling that cancer researchers are closing in on a new era in treatment — one that will make chemotherapy look downright barbaric. "If you look five years out, most of this meeting will be about immunotherapy," Mario Sznol, MD, professor of medical oncology at Yale, told the New York Times.Bristol-Myers Squibb turned heads with nivolumab, which shrank tumors in 41% of patients with metastatic melanoma when used in combination with ipilimumab (Yervoy). Nivolumab is in a new class called PD-1 therapies, which help the body overcome tumor-induced suppression of the immune system. Lambrolizumab, Merck's PD-1 for advanced melanoma, also got attention with a 38% overall response rate (ORR) in a 135-patient trial.Early research suggests that immunotherapy may be a viable approach for many kinds of cancers. For now, most of the data reported are on metastatic melanoma, which until recently was more or less untreatable. In a phase 3 trial, Amgen's talimogene laherparepvec, or T-Vec, registered a 26% ORR in patients with advanced melanoma, compared with 6% for a control arm. T-Vec, a re-engineered herpes simplex virus, invades tumors and allows the immune system to kill them. In time, Amgen may combine T-Vec with A PD-1.It's all very impressive, but as Heidi Ledford reported in Nature from ASCO, few know what the cost of all of this will be. As immunotherapy transforms cancer into a chronic disease, society may have some hard choices to make.
BIOLOGICS IN DEVELOPMENT
SELECTED FDA BIOLOGIC AND SPECIALTY DRUG APPROVALS, MAY 4–JULY 14, 2013
Date (type)
Manufacturer
Drug (trade name); administration
Indication
Notes
New marketing approvals
May 15 (NDA)
Bayer
radium Ra 223 dichloride (Xofigo); IV injection
Castration-resistant prostate cancer
Radiopharmaceutical delivers radiation directly to bone tumors, sparing surrounding tissue. OS advantage is 2.8 months vs. placebo.
May 29 (NDA)
GlaxoSmithKline
dabrafenib (Tafinlar); oral
Unresectable or metastatic melanoma with BRAF V600E mutation
Companion diagnostic, THxID BRAF, must confirm mutation prior to use. FDA approved THxID BRAF May 29.
May 29 (NDA)
GlaxoSmithKline
trametinib (Mekinist); oral
Unresectable or metastatic melanoma with BRAF V600E or V600K mutation
Also requires presence of mutation, identified through THxID BRAF test. Trametinib is not approved as combination therapy with dabrafenib.
June 26 (BLA)
GlaxoSmithKline
recombinant coagulation factor IX (Rixibus); IV infusion
Control/prevention of bleeding, perioperative management, and prophylaxis to prevent or reduce frequency of bleeding in adults with hemophilia B
First new recombinant factor IX approved for hemophilia B in more than 15 years. Biogen Idec and Novo Nordisk have long-acting factor IX products in late-stage development.
July 12 (NDA)
Boehringer Ingelheim
afatinib (Gilotrif); oral
First-line treatment of non–small-cell lung cancer with EGFR exon 19 deletions or exon 21 substitution mutations
FDA-approved companion diagnostic must confirm EGFR mutation prior to use.
New indications
May 15
Genentech
erlotinib (Tarceva); oral
First-line treatment of non–small-cell lung cancer with EGFR exon 19 deletions or exon 21 substitution mutations
FDA-approved companion diagnostic must confirm EGFR mutation prior to use.
July 11
Celgene
lenalidomide (Revlimid); oral
Mantle-cell lymphoma, after failure of two prior therapies including bortezomib
First approved in 2005, lenalidomide is second-line therapy for MM. Celgene has new data it will use to petition the FDA for first-line MM use.
SELECTED FDA-RELATED ACTIVITIES, MAY 4–JULY 14, 2013
Manufacturer
Drug (trade name)
Type of drug
Proposed use
Notes
Priority reviews
Gilead
sofosbuvir, formerly GS-7977
nucleotide analogue inhibitor of HCV
Chronic HCV: with RBV for genotypes 2, 3; with RBV and peg-IFN for genotypes 1, 4, 5, 6
Tentative FDA review date is Dec. 8.
Roche
obinutuzumab
humanized IgG1 monoclonal antibody
CLL
FDA approval deadline for potential "Rituxan successor" is Dec. 20.
Marketing approval denied
Aveo
tivozanib
Oral, once-daily tyrosine kinase inhibitor
Advanced renal cell carcinoma
Rejected June 10 over "uninterpretable" data showing positive PFS but a negative OS benefit.
BLA=biologics license application, CLL=chronic lymphocytic leukemia, EGFR=epidermal growth factor receptor, HCV=hepatitis C virus, IV=intravenous, MM=multiple myeloma, NDA=new drug application, OS=overall survival, PFS=progression-free survival, RBV=ribavirin.
Sources: Bloomberg, FDA, FierceBiotech, Nature, New York Times, the Street.com, and manufacturers' news releases and product labeling.
---
Our most popular topics on Managedcaremag.com
---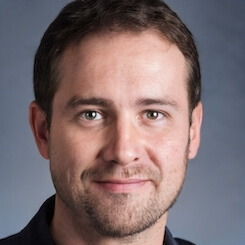 Paul Lendner ist ein praktizierender Experte im Bereich Gesundheit, Medizin und Fitness. Er schreibt bereits seit über 5 Jahren für das Managed Care Mag. Mit seinen Artikeln, die einen einzigartigen Expertenstatus nachweisen, liefert er unseren Lesern nicht nur Mehrwert, sondern auch Hilfestellung bei ihren Problemen.