Twenty-five years ago we had not even identified the virus that was neither type A nor type B. Now we have slowed its spread and can cure it, at considerable cost.
Roughly a quarter of blood transfusions given in the 1970s resulted in hepatitis, but the patients tested negative for hepatitis A and B virus markers, the only hepatitis viruses known to exist at that time.
In a descriptive but perhaps not very scientific manner, these cases were termed non-A, non-B hepatitis. It was not until 1988 that the virus, now named hepatitis C virus (HCV), was finally discovered, leading to new testing methods that rapidly dropped the risk of post transfusion hepatitis to nearly zero.
But today, hepatitis C is still rather common, affecting an estimated 4 million Americans, not because of new cases but because this characteristically asymptomatic disease becomes chronic in about 80% of cases and can lead to cirrhosis and hepatocellular cancer.
The majority of infected patients in the United States are baby boomers (born between 1946 and 1964), leading to a recent recommendation by the U.S. Preventive Services Task Force to offer screening to everyone in this group.
Currently, the most common transmission route is intravenous drug use, although any transmission of blood from an infected person poses risk, including tattoos done with poor infection control, improperly sterilized medical equipment, and possibly even razors and pedicure equipment.
HCV is a single-stranded RNA virus that replicates to produce about 1 trillion virus particles per day in infected patients. There are at least six distinct genotypes (designated 1–6) and multiple subtypes (designated a, b, c, etc.). Genotype 1a is the most common cause of hepatitis C in the United States, accounting for 60–70% of all cases.
There has been a revolution in the development of treatment for hepatitis C over the past several years. Whereas just a few years ago, interferon, an indirect-acting drug, was the backbone of therapy, now direct-acting agents (DAAs, including teleprevir and boceprevir) are the mainstay. But even with these DAAs, interferon, with all of its side effects, is still needed for treatment. This revolution has continued with the noteworthy approval of two new treatments: simeprevir (brand name Olysio), developed by Medivir and marketed by Johnson and Johnson (approved in late November), and sofosbuvir (brand name Sovaldi) developed by Gilead Sciences (approved in early December).
These drugs are quite different in their indication and their mechanism of action, but both promise a dramatically improved course of therapy and, at least for some of the less common genotypes, an interferon-free therapy with sofosbuvir is now possible.
Simeprevir is a once-daily oral NS3/4A protease inhibitor indicated for the treatment of chronic hepatitis C infection in combination with peg-interferon alfa and ribavirin (PR) in HCV genotype 1 infected subjects with compensated liver disease, including cirrhosis. The NS3/4A protease is essential for viral replication.
Although in the same general family as teleprevir and boceprevir, it has a different binding mode. Note that this drug has not gained approval for use in genotypes other than genotype 1.
Sofosbuvir is a once-per-day oral hepatitis C virus nucleotide analog NS5B polymerase inhibitor indicated for the treatment of chronic hepatitis C as a component of a combination antiviral treatment regimen. It has gained approval in genotypes 1,2,3, and 4 but with widely differing therapy regimens. For genotypes 1 and 4, sofosbuvir is used with PR for 12 weeks. Sofosbuvir is used with ribavirin, but not interferon, for 12 weeks for genotype 2 and 24 weeks for genotype 3.
So for genotype 1 HCV infections, the most common in the United States, both drugs must be used with interferon.
I must refer readers to the complete prescribing information for a complete review of safety and efficacy for these two new drugs, but suffice to say, these two drugs offer significant advantages to patients with hepatitis C. Numerous clinical trials have been completed in a variety of settings on a wide variety of patient types. The common endpoint is sustained viral response (SVR) — a cure, for all practical purposes.
Treatment of prior partial responders resulted in similar SVR rates. Null responders had lower efficacy rates, but the number of patients treated in this group was small, so more data is needed.
A measurable, common mutation (Q80K) in the genotype 1a HCV can significantly reduce efficacy in all groups by 20%–30%. The FDA recommends that clinicians test for this mutation and, if it is present, consider other therapy.
The response rates and the short duration of therapy, especially for sofosbuvir, are amazing. The promise of interferon-free therapy has been achieved for HCV genotypes 2 and 3 with sofosbuvir.
But the price is also eye popping! Olysio is priced at around $785 and Sovaldi at $1,000 per pill!
But wait: As the saying goes, It ain't over until the fat lady sings. Within the next several years, drug developers hope to conclude clinical trials that will lead to oral therapy in a totally interferon-free approach — even for genotype 1.
But for now, the developers of these new products, especially at Gilead, certainly have something to sing about as we continue to search for Tomorrow's Medicine.
Simeprevir dosage and efficacy outcomes
Treatment with Olysio plus PR
Control arm: treatment with PR
Total treatment duration
Treatment-naïve and prior relapse patients including those with cirrhosis
First 12 weeks
Additional 12 weeks
24 weeks
Prior nonresponder patients including partial and null responders including those with cirrhosis
First 12 weeks
Additional 36 weeks
48 weeks
SVR as measured 12 weeks after completion of therapy
Treatment-naïve patients
Patients who relapsed after prior interferon based therapy
Treatment outcome
Olysio +PR %
Placebo + PR %
Olysio +PR %
Placebo + PR %
Overall SVR genotype 1a and 1b
80 (419/521)
50 (132/264)
79 (206/260)
37 (49/133)
Genotype 1a SVR
75 (191/254)
47 (62/131)
70 (78/111)
28 (15/54)
Genotype 1b SVR
85 (228/267)
53 (70/133)
86 (128/149)
43 (34/79)
SofosbuvIr dosage and efficacy outcomes
HCV mono-infected and HCV/HIV co-infected
Treatment
Duration
Efficacy: SVR
Genotype 1
Sovaldi + PR
12 weeks
Overall 90% (295/327); for genotype 1b, results were 82%
Genotype 2
Sovaldi + ribavirin
12 weeks
95% (69/73)
Genotype 3
Sovaldi + ribavirin
24 weeks
84% (210/250)
Genotype 4
Sovaldi + PR
12 weeks
96% (27/28)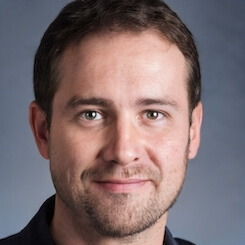 Paul Lendner ist ein praktizierender Experte im Bereich Gesundheit, Medizin und Fitness. Er schreibt bereits seit über 5 Jahren für das Managed Care Mag. Mit seinen Artikeln, die einen einzigartigen Expertenstatus nachweisen, liefert er unseren Lesern nicht nur Mehrwert, sondern auch Hilfestellung bei ihren Problemen.