The gaggle of multiple sclerosis therapies jockeying for Food and Drug Administration approval was evident at this spring's American Academy of Neurology meeting, where Teva, Genzyme, and Biogen Idec all reported phase 3 trial data. But underlying the stream of manufacturers' news releases was a sense that with next-generation MS drugs hitting the market, established players are concerned about protecting their franchises.
Teva's best hope for holding on to the market share it built over the years with glatiramer acetate (Copaxone) rests with laquinimod. In an open-label extension of its ALLEGRO study, Teva presented data showing that patients who started laquinimod therapy early were less likely to experience disease progression than those who did not. Genzyme, which introduced oral teriflunomide (Aubagio) last year, rolled out data from a 1-year extension of its phase 3 trials of its infusible MS candidate, alemtuzumab (Lemtrada). The open-label extension demonstrated sustained response. And Biogen Idec, which may be positioned to command the market following FDA approval of BG-12 (Tecfidera) (table), tied up loose ends by touting reductions in 1-year relapse rates in patients given peginterferon beta-1a (Plegridy). Tecfidera approval or no, interferon beta-1a (Avonex) is Biogen's cash cow, and Plegridy — viewed as a longer-acting version of Avonex — may help to retain Avonex prescriber loyalty with its less-frequent dosing.
Other trials of note
Talimogene laherparepvec, a virus engineered to kill advanced melanoma cells, provided a durable response after six months in 16 percent of patients injected with the virus, versus 2 percent of those given subcutaneous granulocyte-macrophage colony-stimulating factor. Overall survival data will be presented later this year.
Oral, interferon-free sofosbuvir grabbed the spotlight at the International Liver Conference. Gilead, which presented positive data from several studies involving patients with various hepatitis C genotypes, touted higher cure and time-to-cure rates versus standard therapies.
The National Institutes of Health ended a phase 2b study of an HIV vaccine after results showed it didn't work.
After 24 months, 41 of the 1,250 people who received the study drug developed HIV, while infection occurred in 30 of the 1,244 volunteers given a placebo. The study involved men and transgender people who have sex with men.
Did you hear?
An FDA approval based on a 12-person study? Sarepta Therapeutics is banking on accelerated approval of eteplirsen for the treatment of Duchenne muscular dystrophy. Phase 2b results involving 12 boys were strong, but the FDA wants Sarepta to prove the clinical relevance of the data before deciding whether additional study is needed prior to a regulatory filing…. European regulators rejected Pfizer's rheumatoid arthritis tablet, tofacitinib (Xeljanz), unconvinced about its efficacy data and concerned about side effects. Xeljanz received FDA approval last November. … Fears of a new bird flu are sweeping Asia, with 127 deaths reported in China through early May. Chinese officials expect to have an H7N9 vaccine ready in six months, but Novartis says it has the technology to have a vaccine ready in 6 to 8 weeks.
Breakthrough therapies: What's in a name?
Slowly but surely, we're starting to see a new phrase creep into pharma lexicon: breakthrough therapy. But what does that mean? It sounds impressive, but until the FDA develops guidance related to this designation, neither manufacturers nor payers really know what value it carries.
When Congress approved the FDA Safety and Innovation Act (FDASIA) last year, it introduced the breakthrough therapy designation as something for manufacturers with a true difference-maker in the pipeline to strive for. The idea was that such a designation could encourage the development of products that demonstrate substantial clinical improvements over existing therapies — and that such products could, in turn, reach the market faster, perhaps on the basis of early-stage trial data.
Now, a string of companies are touting their candidates' newly earned breakthrough designations: BMS's daclatasvir for hepatitis C, Merck's lambrolizumab for advanced melanoma, Novartis's LDK378 for ALK-positive lung cancer, Pfizer's palbociclib for breast cancer, and Johnson & Johnson/Pharmacyclics' ibrutinib for leukemia all snagged the designation from the FDA this spring. Supposedly, the agency is committed to working with these manufacturers to expedite the review process, though the designation does not guarantee FDA approval.
Nor are payer acceptance or positive formulary status a certainty for these products. And payers — who may have their own definitions of what constitutes a breakthrough — are sure to watch this process unfold. The FDA will let manufacturers know by Jan. 1, 2014, what the designation gets them. But until then, it's "like wearing a broken luxury watch," Brian Orelli wrote on the Motley Fool Web site. "It's a nice status symbol, but it isn't particularly useful."
SELECTED FDA BIOLOGIC AND SPECIALTY DRUG APPROVALS, MARCH 16–MAY 3, 2013
Date (type)
Manufacturer
Drug (trade name); administration
Indication
Notes
New marketing approvals
March 27 (NDA)
Biogen Idec
Dimethyl fumarate (Tecfidera); oral
Relapsing forms of multiple sclerosis
Strong efficacy data in trials vs. placebo and with a comparator arm of glatiramer acetate (Copaxone), minus the safety tradeoff associated with powerful MS drugs, equals high sales expectations — "on the order of a Lipitor," one analyst said. Cost is expected to be similar to other new MS oral drugs, about $50,000 per year.
April 29 (BLA)
CSL Behring
Prothrombin complex concentrate (human) (Kcentra); IV infusion
Urgent reversal of acquired coagulation factor deficiency induced by vitamin K antagonist (e.g., warfarin) therapy in adult patients with acute major bleeding
Quick-acting product reverses effects of warfarin, but not those if novel anticoagulants such as dabigatran (Pradaxa) or rivaroxaban (Xarelto).
April 30 (NDA)
Raptor Therapeutics
Cysteamine bitartrate (Procysbi) delayed-release capsules
Management of nephropathic cystinosis in adults and in children age 6 and older
Nephropathic cystinosis affects about 500 people in the United States. This delayed-release version of cysteamine (Cystagon) allows for less-frequent dosing and avoidance of GI side effects. Procysbi will cost $250,000 per year, vs. $10,000 for Cystagon, on the market since 1994.
SELECTED FDA-RELATED ACTIVITIES, MARCH 16–MAY 3, 2013
Manufacturer
Drug (trade name)
Type of drug
Proposed use
Notes
Gilead Sciences
Elvitegravir and Cobicistat
Elvitegravir is an integrase inhibitor that blocks the ability of HIV to integrate into the genetic material of human cells. Cobicistat inhibits cytochrome P450 3A (CYP3A), a metabolic enzyme, and acts as a boosting agent.
Elvitegravir and cobicistat are two of the four agents in Gilead's Stribild, which the FDA approved last year. Gilead is seeking NDA approvals for elvitegravir and cobicistat as stand-alone agents for use as part of HIV treatment regimens.
FDA issued complete response letters April 29 for elvitegravir and cobicistat, citing deficiencies in documentation and validation of quality testing procedures and methods. The denials do not affect the FDA's approval or continued use of Stribild.
Aveo
Tivozanib
Oral once-daily, investigational tyrosine kinase inhibitor
Advanced renal cell carcinoma
An FDA advisory panel voted 13–1 against approval, concerned about "an adverse trend" in OS despite a PFS benefit. The panel recommends another phase 3 trial. A final FDA decision is due by July 28.
BLA=biologics license application, IV=intravenous, MS=multiple sclerosis, NDA=new drug application, OS=overall survival, PFS=progression-free survival.

Sources: Bloomberg, Boston Business Journal, FDA, FierceBiotech, Los Angeles Times, and manufacturers' news releases and product labeling.
— Michael D. Dalzell
---
Our most popular topics on Managedcaremag.com
---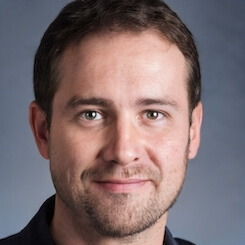 Paul Lendner ist ein praktizierender Experte im Bereich Gesundheit, Medizin und Fitness. Er schreibt bereits seit über 5 Jahren für das Managed Care Mag. Mit seinen Artikeln, die einen einzigartigen Expertenstatus nachweisen, liefert er unseren Lesern nicht nur Mehrwert, sondern auch Hilfestellung bei ihren Problemen.