Hallucinations and delusions are common in people with Parkinson's disease, but many antipsychotic drugs are either ineffective or worsen motor symptoms. With phase 3 testing of pimavanserin (Nuplazid) completed, Acadia Pharmaceuticals hopes to change that.
In the so-called -020 Study, which enrolled 199 patients with Parkinson's disease psychosis (PDP), pimavanserin met its primary endpoint in significantly reducing psychosis vs. placebo and reached a key secondary endpoint for motoric tolerability. Results were published in Lancet. With a first-quarter regulatory filing planned, Acadia could have the first FDA-approved drug to treat PDP on the market by the end of 2015.
In the pipeline
Immunomedics/UCB is wrapping up two pivotal studies for epratuzumab, a humanized monoclonal antibody that targets CD22 receptors on B lymphocytes. Epratuzumab is being studied in patients with severe lupus. The primary endpoint of both trials is the percentage of subjects meeting treatment response criteria at Week 48. Early results showed a response rate of over 50% at the 12-week point, with reductions in patients' need for concomitant corticosteroids.
Radius Health reported positive 18-month data for abaloparatide-SC, an investigational treatment for reducing fractures in postmenopausal women with osteoporosis. In the ACTIVE trial, abaloparatide-SC demonstrated an 83% greater reduction in incident vertebral fractures than placebo.
Nivolumab (Opdivo, see table) and pembrolizumab (Keytruda), both FDA-approved in the last four months of 2014, are in a race to win market share for patients with advanced melanoma. Both drugs unblock the PD-1 pathway to allow the human immune system to attack tumor cells, but how well—and how dependably—still needs to be figured out. Interim data from phase 3 trials of both drugs in patients with lung cancer are expected soon and may provide some answers.
Stem cell therapies advance
Francesco Petrella, MD, at the European Institute of Oncology, in Italy, reported that researchers had repaired a fistula in a patient's lower airway using stem cells derived from the patient's own bone marrow. A 42-year-old firefighter had developed the fistula after surgeons removed a lung as part of treatment for mesothelioma. Sixty days after the firefighter's stem cell therapy, the hole was no longer visible, said Petrella, who believes this same technique may be used to treat fistulas elsewhere in the body. Petrella described the case in a letter published in the Jan. 1 issue of the New England Journal of Medicine.
Immunosuppressive therapy for relapsing-remitting multiple sclerosis (RRMS), coupled with transplantation of a patient's blood-forming stem cells, may provide sustained remission. Three years into a study of 25 patients who received high-dose immunosuppressive therapy and autologous hematopoietic cell transplant (HDIT/HCT), nearly 80% had no increase in disability, symptom relapse, or brain lesions. The results are reported online in JAMA Neurology on Dec. 29.
Have you heard?
The FDA has changed labeling on tbo-filgrastim to allow self-administration. Until late December, Secor Biotech's product, which stimulates production of neutrophils, required administration by a health care professional. The drug was approved in the United States under its own biologics license application, but it is classified in Europe as a biosimilar to Amgen's Neupogen.
OncoGenex Pharmaceuticals has signed an agreement with Teva to regain rights to custirsen, now in phase 3 development. Custirsen blocks production of the protein clusterin, which may play a role in cell survival and treatment resistance in patients with prostate and lung cancers. By inhibiting clusterin, the drug could slow tumor growth to allow therapies to be more effective. Data from the AFFINITY and ENSPIRIT trials are expected late this year or early 2016.
With the goal of gaining a better understanding of disease and dysfunction, the NIH has awarded more than $28 million in grants to researchers to study how and when human genes are turned on and off. The grants fall under the Genomics of Gene Regulation Program at the National Human Genome Research Institute. Recipients include Memorial Sloan Kettering Cancer Center, Duke University, University of Massachusetts Medical School, Stanford University, and University of California–Los Angeles.
Note: All clinical studies mentioned in this article are phase 3 unless otherwise indicated.
ACS report identifies surge in thyroid cancer
One of the surprises in the American Cancer Society's 2015 Cancer Facts & Figures report is that thyroid cancer incidence is increasing dramatically—an average of 4.5% per year from 2007 to 2011. It's unclear, though, how much of the uptick is a true increase and how much is a matter of better detection. The news about thyroid cancer comes against a backdrop of good news, including reductions in lung and colorectal cancer rates in women and a leveling off of breast cancer incidence.
Overall, cancer mortality has fallen 22% over the past two decades for a number of reasons, including better treatment and falling smoking rates. The declines vary by region, with the largest in the Northeast and the smallest in the South.
Selected FDA approvals of biologics and other specialty drugs, Nov. 5–Dec. 31, 2014
New marketing approvals
Date (type)
Manufacturer
Drug (trade) name; administration
Indication
Notes
Dec. 3, 2014 (BLA)
Amgen
blinatumomab (Blincyto); intravenous injection
Philadelphia chromosome-negative relapsed or refractory B-cell precursor acute lymphoblastic leukemia
Accelerated approval on the basis of an open-label, single-arm study. Only 1,000 patients in U.S. are within labeling of the drug, which will cost $178,000 for two courses of therapy.
Dec. 19, 2014 (NDA)
AstraZeneca
olaparib (Lynparza); oral
Germline BRCA-mutated, advanced ovarian cancer in patients treated previously with ≥3 lines of chemotherapy
Approval based on phase 2 data in narrow population. Approved with Myriad Genetics' companion diagnostic to detect BRCA mutation.
Dec. 19, 2014 (NDA)
AbbVie
ombitasvir/paritaprevir/ritonavir combination tablet plus dasabuvir tablet (Viekira Pak)
Genotype 1 chronic hepatitis C virus with or without cirrhosis
Taken with ribavirin, except for genotype 1b patients without cirrhosis; $83,300 regimen is similar to that of Gilead's Harvoni ($94,000).
Dec. 22, 2014 (BLA)
Bristol-Myers Squibb (BMS)
nivolumab (Opdivo); intravenous injection
Unresectable or metastatic melanoma and disease progression following ipilimumab (Yervoy) and, if BRAF V600 mutation-positive, a BRAF inhibitor
Acts on PD-1. Accelerated approval based on randomized, open-label phase 3 trial vs. dacarbazine in patients with unresectable or metastatic melanoma previously treated with BMS's ipilimumab.
Dec. 23, 2014 (NDA)
Novo Nordisk
liraglutide (Saxenda); subcutaneous injection
Adjunct to diet and exercise for chronic weight management in obese or overweight adults with ≥1 weight-related condition
In essence, a higher dose of Victoza. The GLP-1 receptor agonist carries the same black box warning about thyroid T-cell tumor risk.
New indications of previously approved treatments
Nov. 14, 2014 (supplemental BLA)
Genentech
bevacizumab (Avastin); intravenous infusion
Platinum-resistant recurrent epithelial ovarian, fallopian tube, or primary peritoneal cancer
Indication is in combination with paclitaxel, pegylated liposomal doxorubicin, or topotecan.
Dec. 4, 2014 (supplemental NDA)
Incyte
ruxolitinib (Jakafi); oral
Polycythemia vera (PV) with an inadequate response to or intolerance of hydroxyurea
PV is in the MPN family. Original indication was for myelofibrosis, another MPN. New indication affects about 25,000 people.
Dec. 12, 2014 (supplemental BLA)
Eli Lilly & Co.
ramucirumab (Cyramza); intravenous infusion
In combination with docetaxel for treatment of mNSCLC when disease progresses on or after platinum-based chemotherapy
Initially approved for gastric or GEJ adenocarcinoma in April 2014. NSCLC studies showed 1.4 month OS advantage vs. docetaxel+placebo.
BLA=biologics license application, GEJ=gastro-esophageal junction, GLP-1= glucagon-like peptide-1, mNSCLC=metastatic non–small-cell lung cancer, MPN=myeloproliferative neoplasms, NDA=new drug application, PD-1= programmed-death receptor-1, OS=overall survival.
Sources: American Society of Clinical Oncology, FDA, Fierce Biotech, New York Times, and manufacturers' package inserts.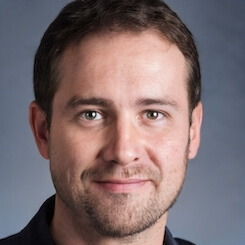 Paul Lendner ist ein praktizierender Experte im Bereich Gesundheit, Medizin und Fitness. Er schreibt bereits seit über 5 Jahren für das Managed Care Mag. Mit seinen Artikeln, die einen einzigartigen Expertenstatus nachweisen, liefert er unseren Lesern nicht nur Mehrwert, sondern auch Hilfestellung bei ihren Problemen.