Managed care companies may benefit from swelling enrollment, but some questions remain unanswered
By all accounts, when Congress put $87 billion in new federal Medicaid subsidies in the stimulus bill, it prevented some bone-deep budget-cutting in states that have watched tax revenue plunge with growing alarm.
Under the law, states that agree to take the money will be prevented from changing eligibility rules or finding some way to make it more difficult for people to sign up.
With soaring unemployment, analysts expect new beneficiaries to take full advantage of the protection, crowding into the Medicaid program in growing numbers. Medicaid managed care companies may even stand to benefit from the swelling enrollment as some protections already provided for plans guard the rates they are paid. But while the federal government's expanded subsidy will make Medicaid budgeting easier — at least in the near term — some states are still expected to hunt for new ways to cut benefits and provider rates.
"We think it's a very, very good bill for Medicaid programs," says Ann Kohler, president of the National Association of State Medicaid Directors. It is not, she is quick to add, a panacea. "I think there may still be cuts because the budget deficits are so deep."
That prospect rang the bell on round two in the fight over the future of Medicaid — even before President Obama signed the bill into law.
Big, big, big
"These federal health care dollars must be used to restore the draconian and disproportionate health care cuts and taxes [that Gov. David Patterson] has proposed," declared Daniel Sisto, president of the Healthcare Association of New York State, as the full impact of the subsidy came into focus in mid-January.
Sisto and other advocates say that once you analyze these new federal numbers, there is no valid excuse for pursuing cuts to the Medicaid program.
The federal government's Medicaid subsidy is based on the Federal Medical Assistance Percentage formula, which uses a sliding scale to allocate a larger share of the federal cost to lower-income states. Under this approach, a high-income state like New York has been getting 50 percent of its Medicaid money from the feds while a low-income state like Kentucky has received 70 percent. Under the stimulus bill, each state will see a minimum uniform increase in its federal subsidy of 6.2 percentage points, so New York's 50 percent subsidy grows to 56.2 percent.
"One thing is certain: Without the enhanced federal matching funds, states would be looking at very large and significant cuts," says Vernon Smith, PhD, the former Michigan Medicaid director and a principal at the research and consulting company Health Management Associates.
The current downturn may be worse than the last recession, says Smith, but the new federal subsidies are also a lot better. Then, the federal government provided a 2.95 percentage point boost to cash-strapped states.
States that have high unemployment rates qualify for even more in the stimulus package.
"This is a big, big, big issue here" in Michigan, says Smith, who goes on to illustrate just how big it is.
California, a state with a painfully high unemployment rate, will get the flat added 6.2 percentage point match along with a 5.4-point unemployment bonus. That takes its matching share from 50 percent to 61.6 percent. Everything else being equal, that's 23 percent more cash.
In Florida, there is an additional 4.6 percent points for unemployment added to the 6.2 percent base, taking it from 56.8 percent to 67.6 percent. In Michigan, ground zero for a devastated auto industry, the federal share goes from 60.3 percent to 69.6 percent. In New Mexico, which gets no added contribution for unemployment, the federal government will pay 77.2 percent of Medicaid costs.
Even with the federal government shouldering a much bigger share, no one in state government thinks the economic crisis has been licked.
"The stimulus package does not resolve state budget shortfalls," says Smith.
Where from here?
As a result, many states expect to push ahead with cuts in the rates they pay Medicaid providers as well as the range of benefits they cover.
"There is no restriction on cutting benefits or cutting provider rates in the law," says Robin Rudowitz, principal policy analyst for the Kaiser Commission on Medicaid and the Uninsured. "During the last downturn, that was something all states did."
For Medicaid managed care, the picture is slightly brighter than for the program as a whole.
"Most increase in demand for the program is usually for kids and parents," says Rudowitz, "who typically enroll in managed care, unlike the aged and disabled. There is probably some consequent increase in managed care enrollment."
The Medicaid managed care plans also have another advantage: States have to set managed care rates that are actuarially sound. "So there is some built-in protection for managed care plans," Rudowitz says.
"They can set the rates administratively, negotiate, or do competitive bidding," says Rudowitz. "Managed care regulations say that rates are actuarially sound if they have been developed in accordance with generally-accepted principles and practices, are appropriate for the populations and services under the contract, and have been certified by actuaries."
Any cuts in state benefits or provider rates, meanwhile, can be passed on through Medicaid managed care.
"In some ways the health plans are insulated from the worst effects that could occur," notes Smith. "The health plans generally are required or choose to make payments to providers at not less than what Medicaid agencies pay for the same services. If a state chooses to reduce the provider payment rates, then it may be that the managed care plan payment would be adjusted to reflect changes the state makes to rates or the benefit package."
At Amerigroup, which offers plans in 12 states, including Florida, New Jersey, and New York, there was considerable relief that the bill was signed.
Like other insurers, Amerigroup was quick to see a drop in the value of its investments when the real estate market softened and interest rates dove. By mid-2008, legislatures were feeling the heat and discussing cuts. But with the stimulus injection being spread over nine quarters, says John Littel, Amerigroup's executive vice president, "you get a degree of certainty" about support for the program.
"This is also part of a larger package of money that goes to the states," he adds, giving them some broad-based financial support at a time many have been pondering a long list of potential cuts.
Good for the states
"It's definitely good for the states and therefore the companies that work with the states," he adds. "The states have balanced budget requirements and decreased revenue really created a no-win situation. The money the feds are providing is definitely very much needed."
The bottom line is still uncertain, says Rudowitz. Enrollment in Medicaid managed care is likely to go up but the economic downturn could inspire more rate cuts for providers.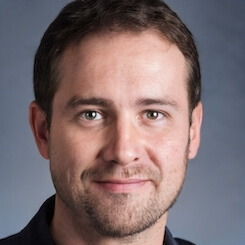 Paul Lendner ist ein praktizierender Experte im Bereich Gesundheit, Medizin und Fitness. Er schreibt bereits seit über 5 Jahren für das Managed Care Mag. Mit seinen Artikeln, die einen einzigartigen Expertenstatus nachweisen, liefert er unseren Lesern nicht nur Mehrwert, sondern auch Hilfestellung bei ihren Problemen.