Findings from the huge phase 3 ALTTO trial stole the spotlight at the annual meeting of the American Society of Clinical Oncology (ASCO) in June. The Adjuvant Lapatinib and/or Trastuzumab Treatment Optimisation study (ALTTO) disproved the hypothesis that anti-HER2 therapy with both lapatinib (Tykerb) and trastuzumab (Herceptin) in the postsurgical setting improves clinical outcomes in women with early-stage HER2 positive breast cancer. After 4 years, the dual therapy was no better at achieving disease-free survival (DFS), the primary endpoint, than trastuzumab alone.
These results conflict with those of the 2013 NeoALTTO trial, the neo­adjuvant counterpart to ALTTO. Two years ago, the FDA outlined an accelerated approval path for neoadjuvant breast cancer therapies, indicating that pathologic complete response (pCR) represented a reasonable surrogate for adjuvant benefit. In NeoALTTO, the combination therapy doubled pCR compared with trastuzumab alone and was associated with significantly higher 3-year DFS. The different findings seem to say that treatment outcomes cannot be translated from one setting to another.
Last fall, pCR was the basis for accelerated approval of pertuzumab (Perjeta) for treating HER-2 positive breast cancer. Results of the APHINITY trial, expected in 2016, should tell if dual HER2 blockade with pertuzumab and trastuzumab plus chemotherapy is better than pertuzumab alone with chemotherapy.
The largest adjuvant clinical trial ever in women with HER-2 positive breast cancer, ALTTO recruited 8,381 newly diagnosed, early-stage patients from 44 countries.
Adding docetaxel to standard hormone therapy extends overall survival (OS) for men with metastatic hormone-sensitive prostate cancer by 13.6 months based on results of the phase 3 CHAARTED (Chemo­hormonal Therapy versus Androgen Ablation Randomized Trial for Extensive Disease in prostate cancer) trial — "an almost unprecedented improvement in median survival," commented ASCO President Clifford Hudis, MD. Among the 520 patients with extensive disease, including bone metastases, those in the combination therapy group had a median OS of 49.2 months compared with 32.2 months in the ADT alone group (P=.0012). Patients with low-volume disease are still being followed to evaluate survival and quality of life. Also good news is that docetaxel is relatively inexpensive compared with newer targeted therapies for advanced prostate cancer.
Exemestane (Aromasin), an aromatase inhibitor, may be better at preventing breast cancer recurrence in women with early-stage hormone receptor-positive breast cancer than tamoxifen (Nolvadex). The Tamoxifen and Exemestane Trial (TEXT) and the Suppression of Ovarian Function Trial (SOFT) results show that at a median of 5.7 years of follow-up, patients on exemestane had a 28% reduced risk of invasive disease (P=.0002). Disease-free survival was 91.1% in the exe­mestane arm compared with 87.3% in the tamoxifen arm. Longer-term follow-up is needed to assess OS as well as long-term toxicities and effects on fertility. SOFT is also addressing whether the combination of tamoxifen and ovarian function suppression is beneficial for some patients.
Bevacizumab (Avastin) or cetuximab (Erbitux) with FOLFOX or FOLFIRI chemotherapy regimens yielded similarly effective overall survival outcomes in metastatic colorectal cancer patients without KRAS mutations, according to results from the CALGB/WOG 80405 study. Overall survival in the bevacizumab/chemotherapy group was 29 months compared with 29.9 months in the cetuximab group.
Bevacizumab added to adjuvant chemotherapy did not improve survival outcomes in patients with HER-2 breast cancer, according to final results from the Eastern Cooperative Oncology Group (ECOG) E5103 trial. A separate study that calculated the incremental cost-­effectiveness of using FOLFOX with or without bevacizumab found that the addition of bevacizumab was not cost effective. Using Markov models, the authors found that the incremental cost-effectiveness ratio (ICER) for the addition of bevacizumab to chemotherapy was $240,195 per quality-adjusted life year (QALY); using bevacizumab second line yielded an ICER of $219,724 per QALY. Overdiagnosis and overtreatment in cancer and the cost consequences were discussed throughout ASCO sessions, and at one session, the audience applauded the comment that providers do not have incentives to reduce unnecessary tests and/or treatments.
More trial pluses
Cobimetinib, an MEK inhibitor in development by Exelixis/Roche, in combination with vemurafenib (Zelboraf) delivered a statistically significant increase in progression-free survival compared to vemurafenib alone in 495 previously untreated patients with advanced melanoma harboring the BRAFV600 mutation. Roche will present the results of coBRIM, an international, randomized, double-blind, placebo-­controlled phase 3 study, at an upcoming medical meeting and will submit all data to the Food and Drug Administration and European Medicines Agency for drug approval by year end.
PTC Therapeutics' Ataluren met its primary endpoint, defined as lung function measured by relative change in percent of predicted forced expiratory volume versus placebo in patients with nonsense mutation cystic fibrosis in a randomized, double-blind phase 3 study. The 48-week trial enrolled 238 patients, 6 years and older, at 36 sites in 11 countries.
Early initiation of teriflunomide (Aubagio) therapy can prevent or delay a second clinical attack in multiple sclerosis patients, according to data from Genzyme's phase 3 TOPIC trial. Patients receiving Aubagio 14 mg and 7 mg were significantly less likely to develop a second clinical attack compared to patients on placebo.
The global, randomized, double-blind placebo-controlled phase 3 ARISE trial of Synageva/BioPharma's sebelipase alfa in 66 children and adults with lysosomal acid lipase deficiency met the primary endpoint of normalization of alanine aminotransferase and significantly improved other abnormalities, such as dyslipidemia.
Secukinumab (AIN457), an interleukin-17A inhibitor in development by Novartis, is better than etanercept (Enbrel) in improving symptoms of moderate-to-severe plaque psoriasis according to results of two phase 3 studies.
New MRI data from two phase 3 CARE-MS studies (both treatment-naïve patients and patients who had active disease on another therapy) demonstrated that Sanofi's alemtuzumab (Lemtrada) slowed brain atrophy and reduced new MS lesions up to 3 years, suggesting durable effects beyond the 2-year treatment period in clinical trials. About 80% of treated patients did not receive a third treatment course in the first year of the extension trial.
Bristol-Myers Squibb is planning to submit a biologics license application to the FDA for nivolumab for previously treated advanced melanoma, based on a randomized, open-label phase 3 trial comparing it to dacarbazine in patients with unresectable or metastatic melanoma previously treated with ipilimumab. Nivolumab, which would be marketed in the United States as Opdivo if approved, is an immunotherapy that is designed to act on the programmed death pathway. Japan has already approved Opdivo as a treatment for melanoma.
Regenerative medicine
A recent trial of 30 patients, 16 to 35 years of age and with severe sickle cell disease showed that a modified blood stem-cell transplant reversed the disease in 26 of them. Patients stopped immunosuppressant medication without experiencing rejection or graft-versus-host disease (in which donor cells attack the recipient), both of which are common side effects of transplants. The partial transplant used donor stem cells from healthy siblings and allowed patients to achieve stable mixed donor chimerism, a condition in which a person has two genetically distinct cell types in the blood. Details are in the July 2 issue of JAMA.
Biosimilars race
Insulin glargine [rDNA origin] (Lantus), Sanofi's best-selling diabetes drug with $7.6 billion in revenues worldwide, now faces the proverbial hole in the dike. The European Medicines Agency (EMA) Committee for Medicinal Products for Human Use (CHMP) has recommended approval of Abasria, an insulin glargine biosimilar developed by Eli Lilly and Boehringer Ingelheim for treating type 1 and type 2 diabetes. European approval provides precedence for Eli Lilly and BI when they eventually seek U.S. approval. Sanofi has also developed a long-acting Lantus successor, known as U300, which may get FDA approval in 2015.
Merck, with Samsung Bioepis, has developed a biosimilar that should provide long-acting relief for patients with type 1 and type 2 diabetes.
A coalition of 32 major pharmacies, health insurers, unions, and pension plans has petitioned the FDA not to require different brand names for biosimilars, citing cost savings and patient, prescriber, and pharmacy confusion as primary reasons. The agency is considering whether biosimilars should be given the same International Proprietary Name as branded biologics. CVS Caremark, Express Scripts, Walgreens, AFL-CIO, AFSCME, and America's Health Insurance Plans, among others, signed the letter to the FDA. Global sales of biosimilars are projected at $25 billion by 2020.
Downers
The FDA denied approval for Novartis' heart drug serelaxin, asking for more evidence of efficacy. The data submitted failed to confirm the drug's effect on shortness of breath and rate of heart failure. Novartis's ongoing Phase 3 trial, following 6,300 patients, should have mortality results by 2016.
AstraZeneca's cancer drug olaparib was also rejected by the FDA, which cited troubling questions about potential side effects and efficacy data. AstraZeneca is conducting a confirmatory phase 3 study of the PARP (poly ADP ribose polymerase) inhibitor SOLO-2. The compound is an oral small molecule that selectively targets tumor cells with BRCA1, BRCA2, or PTEN gene mutations and is believed to be the most potent PARP inhibitor in development.
On the federal side
The National Institutes of Health (NIH) and the National Science Foundation have rolled out the I-Corps pilot program, a 9-week boot camp in which "experienced business-savvy instructors" will work with researchers to explore potential markets for their federally funded innovations.
The NIH has published a primer on the use of clinical genome and exome sequencing by practicing physicians to help them understand the fundamentals.
The FDA, in June, issued a warning that docetaxel contains ethanol, which may cause patients to feel drunk during and after treatment. Labels of all docetaxel drug products will now carry the risk warning.
Selected FDA approvals of biologic and specialty drugs, May 15–July 14, 2014
Date (type)
Manufacturer
Drug/trade name; administration
Indication
Notes
June 27, 2014 (NDA)
MannKind
Rapid-acting inhaled insulin (Afrezza)
For adult patients with type 2 diabetes requiring mealtime insulin
Label carries boxed warning: Not to be used by patients with chronic lung disease such as asthma or chronic obstructive pulmonary disease.
June 30, 2014 (sNDA)
Allergan
Dexamethasone intravitreal implant 0.7 mg (Ozurdex)
For adult patients with diabetic macular edema and an artificial lens implant or scheduled for cataract surgery
Ozurdex was first approved for the treatment of macular edema following retinal vein occlusion in 2009.
July 3, 2014 (NDA)
Spectrum Pharmaceuticals
Belinostat (Beleodaq)
Relapsed or refractory peripheral T-cell lymphoma
Accelerated approval requires a dose-finding trial of belinostat + CHOP and a phase 3 trial to characterize comparative efficacy/safety vs. CHOP alone. Beleodaq carries an orphan product designation.
CHOP=cyclophosphamide-hydroxydaunorubicin-oncovin [vinicristine]-prednisone; NDA=new drug application; sNDA=supplemental new drug application.
Sources: American Society of Clinical Oncology, FDA, FierceBiotech, New York Times, the Guardian, the Wall Street Journal, manufacturers' news releases and product labeling.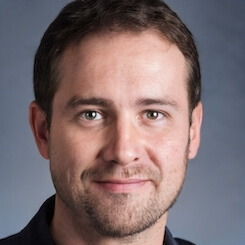 Paul Lendner ist ein praktizierender Experte im Bereich Gesundheit, Medizin und Fitness. Er schreibt bereits seit über 5 Jahren für das Managed Care Mag. Mit seinen Artikeln, die einen einzigartigen Expertenstatus nachweisen, liefert er unseren Lesern nicht nur Mehrwert, sondern auch Hilfestellung bei ihren Problemen.