At a glance
Medstat Quality Catalyst
Ann Arbor, Mich.
Goal: Provide comparative information on quality of different types of health plans without relying on plans' self-reported data, which can be perceived as biased
Strategy: Survey 50,000 benefits managers, enrollees and physicians in six metropolitan areas, using lists of employees and physicians provided by employers. Add 15 to 25 markets in 1998. Re-survey annually
Member satisfaction survey results from most managed care plans tend to show that enrollees, by and large, are satisfied with the care they receive. But as long as such surveys are conducted by or for the plans themselves, there will be questions about their usefulness as more than promotional material.

The Medstat Group, a health care information company, is launching a product that it says will independently profile the health care delivered by HMOs and other managed care plans. The product, Quality Catalyst, will be based on surveys of corporate benefits directors, plan enrollees and physicians.

Medstat seeks to fill what it sees as an information vacuum with "quality and satisfaction measures, independently collected across all plan types in a metropolitan area," says Laurence J. Hagerty, the company's president and chief executive officer.

Employers want information that helps them choose the best plans for their employees, says Dennis J. Becker, senior vice president of Medstat, a unit of Thomson Corp., the Toronto-based media conglomerate. They're also looking for benchmarks to gauge the value of health services in markets across the country.

Employees want independent information to help them make sure that their employers aren't just looking at cost when choosing plans, Becker adds.

Physicians are making decisions on which plans to work with, and "want to know who the winners are going to be," he says, adding that Medstat's surveys also will give physicians a new way to express their concerns about individual health plans.

Medstat, based in Ann Arbor, Mich., also hopes that managed care plans will buy the survey results to support claims of better outcomes or higher quality care. Medical directors of health plans have a hard time answering questions related to how their plans compare to others in the market, the company says. "Even if they instinctively know their plan has better outcomes with asthma patients, for example, there are no statistics to back up this claim."

Many plans would dispute the view that they have no statistics to back up outcomes-related claims, and would argue that collecting meaningful data on outcomes takes years.
Better than plans' own measures?
In May, Karen Ignagni, president and CEO of the American Association of Health Plans, the managed care trade group, testified before the Senate Labor and Human Resources Committee that "a 1994 survey of 108 health plans' practice management strategies and physician payment arrangements … found that 79 percent of group- and staff-model HMOs and 70 percent of network- or IPA-model HMOs required health care outcome studies for treatment of particular conditions, had targeted quality improvement initiatives and used outcome studies to evaluate success and identify areas for improvement. Studies on asthma and diabetes treatment and on mammography screening were most prevalent."

Still, pressure from employers grows for more and better quality measures. "All sectors of the health care industry and employers need better information to understand the quality of health service delivery, says Cris Bisgard, M.D., director of health services at Delta Air Lines Inc. in Atlanta. He adds that results of the Quality Catalyst surveys will help Delta choose the best health plans for its employees. "We can use this information to work with the health plans to improve their services." This year's surveys by Medstat are being conducted in six metropolitan areas, including five of the 50 largest in the country: greater New York (ranked 1 in 1994 Census Bureau figures), the San Francisco Bay area (5), Detroit (8), Atlanta (12), and Memphis (42). Selection of these five and the sixth market, Lansing, Mich., was driven by the locations of Medstat clients and a desire to include a broad geographic mix.

Medstat spokesman Arnie Spellman declined to name the 39 managed care plans being evaluated this year, noting that the final list may change depending on survey response rates in each market. Spellman says that slightly more than half of the plans that Medstat hopes to profile this year are HMOs, about one-third are preferred-provider organizations or point-of-service plans, and the rest are indemnity plans.

According to the Atlanta Journal and Constitution, Aetna U.S. Healthcare, Blue Cross Blue Shield of Georgia, Cigna, Kaiser Permanente and Prudential will be compared in Atlanta, and the Memphis Commercial Appeal reported that six plans will be compared there: Apple, Baptist Health Services, Blue Cross Blue Shield of Tennessee, two Cigna plans and Prudential.

Employers, depending on their number of employees, will be charged $1,500 to $3,000 per market for less detailed survey results than the ones that health plans must pay $35,000 for. How much information will make its way into the hands of employees isn't clear at this stage; Medstat is not planning to use information from Quality Catalyst as the basis of report cards comparing health plans for consumers.

Benefits directors will receive one version of the survey form, enrollees a second, physicians a third. All three will contain questions about satisfaction, processes of care and outcomes of care. They take about 30 minutes to complete.

Additional questions about plans' ability to manage the care of patients with asthma, diabetes and low-back pain are being asked in New York, San Francisco, Detroit and Memphis. These disease-specific questions were developed in conjunction with New England Medical Center's Primary Care Outcomes Research Institute in Boston. The institute focuses on quality-of-care research and patient involvement in health care.

Sherrie Kaplan, Ph.D., M.P.H., the institute's co-director, says,"The survey instruments will be consistent with national initiatives under way by national accreditation organizations, and the disease-specific data will complement measures developed by the Foundation for Accountability." The Portland, Ore.–based foundation represents consumers and purchasers of care. It focuses on measuring how well health plans treat specific conditions, starting with breast cancer, depression and diabetes.

Information gathered as part of Quality Catalyst also will "help accelerate the testing and standardization of measures industry-wide," Kaplan says.

At least 25 percent–and in the smaller markets, 100 percent–of physicians working with plans being measured will receive forms, says Becker. Benefits managers and physicians who take part will receive a summary of results in their market.

Quality Catalyst marks the first move into national health care quality measurement for J.D. Power and Associates, best known for customer satisfaction surveys of car owners. The privately held firm, retained by Medstat to do some of the surveying, has conducted private patient and physician satisfaction surveys for a major medical center as well as research for medical products manufacturers, says Michael Vollmer, health care research manager.

Neither hospitals nor individual physicians will be measured this year, Spellman says, although hospitals may be added in 1998.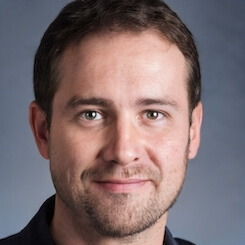 Paul Lendner ist ein praktizierender Experte im Bereich Gesundheit, Medizin und Fitness. Er schreibt bereits seit über 5 Jahren für das Managed Care Mag. Mit seinen Artikeln, die einen einzigartigen Expertenstatus nachweisen, liefert er unseren Lesern nicht nur Mehrwert, sondern auch Hilfestellung bei ihren Problemen.