State attorneys general have been making national news lately — not so much for such bread-and-butter responsibilities as prosecuting criminals or busting ripoff artists — but because of health care issues. That's because virtually every item in the news about health care coverage lately, from HMO horror stories to health plan consolidation, from lawsuits to new legislation, means more work for some state's attorney general.
Because HMOs are creatures of legislation, generally governed by different regulations than indemnity insurers, AGs often find themselves on new legal ground when trying to settle issues involving managed care plans.
No question, the health- and managed care-related case load is up. "I'd say the increase in health insurance complaints has been really dramatic," says Connecticut Attorney General Richard Blumenthal. His office now has a unit dedicated to health care matters. He estimates its 800 active cases are about eight times as many as when it was established two years ago.
Illinois Attorney General Jim Ryan established a similar unit, the Health Care Bureau, earlier this year. Its mission is to preserve consumer rights either through mediation or by taking action against providers and insurers accused of unfair or deceptive practices. Bureau chief Jacqueline Zydeck says the initial budget of $350,000 has almost doubled to $700,000. Health care complaints, which used to be handled by the AG's consumer fraud bureau, have increased from 60 to 200 per month.
About 75 percent of complaints involve disputes in which consumers are stuck with bills they expected their insurers to pay. The next largest categories are denial of coverage and problems related to prescription drugs.
Unmet expectations?
Not every state has seen similar increases in health insurance complaints, but the anecdotal evidence suggests that many attorneys general are busier with health care issues than ever. Blumenthal blames the rise in complaints on the increasing cost of health care, which puts pressure on employers and MCOs to cut coverage for expensive services. That, in turn, has the potential to lead to abusive practices that can restrict patients' access to medically necessary care. Blumenthal includes delays in paying providers among abusive practices.
In September, Blumenthal filed a class action suit against four health plans operating in Connecticut, charging that they were in violation of the Employee Retirement Income Security Act of 1974, which requires health plans to act solely in the interest of enrollees.
The suit alleges that the insurers denied necessary coverage and care they agreed to provide by using arbitrary guidelines to deny coverage or needed prescription drugs, concealing information, complicating the appeals process, and delaying and denying payment.
"Meaningful regulation and legal standards requiring responsible managed care practices are virtually nonexistent," says Blumenthal. "Even within HMOs, oversight is frequently plagued by bureaucratic rigidity and shortsightedness. The responsiveness to consumers is meager and regrettably poor."
In many states, reform pressure has generated new laws for AGs to enforce. According to the National Conference of State Legislatures, the number of health care bills enacted by state legislatures increased from 2,174 in 1995 to 3,246 last year.
Former Texas AG Dan Morales was enforcing state laws governing financial incentives in provider contracts and deceptive trade practices when he filed suit against five HMOs in 1998. Current AG John Cornyn settled with one defendant this year before beginning the complex task of drafting rules to implement Texas's new Physician Joint Negotiation Law.
"The Texas legislature has been perhaps more active in health care than other states," says Deputy Attorney General for Litigation Jeff Boyd. "With the Patient Protection Act and the Physician Joint Negotiation Law, we in the attorney general's office are in a position to enforce laws that other states don't have."
That may make Texas a model for other states, where the rising tide of managed care complaints has left many AGs trying to apply existing laws to new situations — not always a good fit, particularly in cases where an HMO becomes insolvent and providers and members are left to wonder what comes next.
"Health care crosses so many practice areas within the attorney general's office," says Dean Richlin, first assistant attorney general in Massachusetts. "With Harvard Pilgrim, this office was exercising almost every piece of authority it had at one point or another."
Officially, the office represented the Division of Insurance in Harvard Pilgrim Health Care's receivership earlier this year. While brokering a successful resolution of the crisis, AG Tom Reilly depended on the expertise of his staff in the public charities, antitrust, and consumer protection divisions to evaluate various scenarios for Harvard Pilgrim's future.
Partly as an outgrowth of the crisis, Reilly and Massachusetts Gov. Paul Cellucci developed the Health Benchmarks Project, an interagency collaboration to improve availability of reliable information for consumers and health care planning agencies in Massachusetts.
HIPAA, pharmacy, Medicaid…
Health plan insolvencies are just the tip of the iceberg for many AGs. In Washington State, Attorney General Christine Gregoire's office also takes the lead in health care matters, advising state agencies including the Health Care Authority, which purchases state employee benefits and administers the state's Basic Health Plan.
Melissa Burke-Cain, senior counsel in the Agriculture and Health Division, says the AG is involved in implementing Washington State's new Patients Bill of Rights, and will play a central role in advising state agencies about the new federal HIPAA rules. In addition, she expects market developments, such as plan withdrawals from Medicare+Choice, the shift of risk from insurers to providers, pharmacy benefit issues, and the public's concern about access and affordability to keep her office busy.
Medicaid fraud is a continuing concern for all states. Florida AG Bob Butterworth is certain that if bank robber Willie Sutton were alive today, he'd be involved in Medicaid fraud because "That's where the money is." To illustrate the point, Butterworth says Floridians receive about $20 billion in annual Medicaid benefits, about 10 percent of which is lost to fraud.
An emerging issue is the quality of care in nursing homes and assisted living facilities. Florida, Butterworth reminds us, is home to one of the highest concentrations of retirees in the world — a situation ripe for abuse.
In several states, multiple agencies typically share jurisdiction over health care matters. But with the exception of California — which recently created a cabinet-level watchdog agency to oversee the managed care industry — providers and consumers look to the attorney general's office when they need help. Zydeck, in Illinois, says that's because attorneys general historically have allocated resources in response to what makes people unhappy.
"People have a different interest in health care than in phone service or utility rates," says Richlin, in Massachusetts. "We're concerned that we may be coming to a point where decisions by hospitals and insurers will begin to have real effects on public health. We're trying to monitor those developments and create systems to avoid a negative impact."
Meetings
| | | |
| --- | --- | --- |
| Medical Devices Summit | Boston, MA | February 19–20, 2015 |
| 3rd Annual Summit to Improve Adherence and Enhance Patient Engagement | Philadelphia, PA | March 9–10, 2015 |
| Value-Added Solutions for Enhanced Customer Experience | Philadelphia, PA | March 9, 2015 |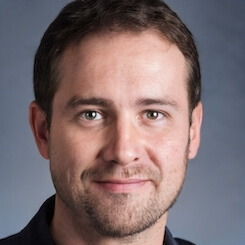 Paul Lendner ist ein praktizierender Experte im Bereich Gesundheit, Medizin und Fitness. Er schreibt bereits seit über 5 Jahren für das Managed Care Mag. Mit seinen Artikeln, die einen einzigartigen Expertenstatus nachweisen, liefert er unseren Lesern nicht nur Mehrwert, sondern auch Hilfestellung bei ihren Problemen.