By Terry L. Stawar, Ed.D.
Today many organizations that provide behavioral health care find themselves bombarded by external monitoring. Although capitation was once expected to reduce the need for such scrutiny, it is still increasing almost exponentially. A majority of behavioral health care buyers, funders, regulatory bodies and accrediting agencies now incorporate clinical records reviews into their quality improvement regimes.
At one behavioral health care organization I know, clinical records are monitored periodically by the state mental health program office, the state children and family services program office, the state children's medical services office, the legal entity that holds the regional Medicaid capitation contract, the county contract management office, the state department that regulates Medicaid, federal Medicare auditors, at least three sets of state licensure and certification officials, a special attorney general's investigation unit, monitors for the Civilian Health and Medical Program of the Uniformed Services, a federal court monitor, a consultant addressing the federal court monitor and the Joint Commission on Accreditation of Healthcare Organizations, as well as countless HMOs that contract with the organization. Small wonder that many staff members feel as if they spend most of their work day responding to monitoring requests.
While there is some overlap, nearly every monitoring entity has its own idiosyncratic criteria with distinct language and emphasis. And it is not infrequent that these requirements conflict, leading to convoluted procedures and expensive duplication of effort.
Ideally, the outcome of a records monitoring visit should depend entirely on how well a representative sample of clinical records complies with an established set of valid criteria. However, since monitoring is essentially a human measurement activity, sources of variance other than bona fide record attributes invariably taint the results. The portion of monitoring results accounted for by these extraneous factors is considered "error variance."
What skews monitoring
Some of this variance is related to the individuals who conduct the monitoring. They may be subject to a variety of influences that create bias. Among them:
political or other external pressures to detect deficiencies;
idiosyncratic interpretations of the criteria;
a prior relationship (positive or negative) with the organization;
lack of the knowledge base, formal training, background or experience to comprehend the clinical issues described;
a personal agenda or a vested interest in a particular outcome, and
inability or unwillingness to diligently obtain or review the record data.
Other sources of error variance are related more to the criteria employed and the overall survey process. Among these are:
use of an inadequate or unrepresentative sample;
failure to allocate appropriate time or resources for the survey;
use of criteria that are subjective and not operationally defined;
use of monitoring instruments that have never been validated and that lack demonstrable reliability, and
criteria that emphasize the imposition of standardization rather than the imposition of standards.
The suggested solution
It is time for provider organizations to refuse to be victimized in this arbitrary fashion. In contract negotiations, clinical records monitoring needs to be recognized as a critical quality and economic issue. Several organizations of mental health professionals recently agreed on a patients' "bill of rights," which they proposed to managed care organizations and to Congress. Taking a leaf from their book, I believe behavioral health care organizations, too, deserve a "bill of rights"–to provide for fair, sensible and effective monitoring. And, for starters, it might include:
The right to have a monitor who is professionally qualified. It is not unusual for monitors to be expected to pass judgment on medical or other technical areas in which they may not be qualified.
The right to a monitor who is objective and impartial. The monitor should display professional objectivity in all dealings with the organization. And there should be no real or even apparent conflicts of interest.
The right to a monitor with integrity. Monitors should be able to resist political and other extraneous pressures and abide by a professional code of ethics regarding confidentiality and impartiality.
The right to know in advance what criteria and rules apply. If the ultimate purpose is to foster better care rather than to indulge in a game of "Gotcha!", this stands to reason.
The right to review criteria that are explicit, observable, valid and reliable.
The right to have appropriate sampling methodology used. Both sample size and selection techniques should be statistically sound to assure external validity.
The right to be present and observe while the monitoring is being conducted. This could include face-to-face discussions between the monitor and clinicians whose records are being reviewed.
The right to assist the monitor in obtaining needed data. It is unreasonable to expect monitors to be able to access information in a system with which they have little experience. Such assistance is important to assure that all relevant data are routinely made available to the monitor.
The right to explain the organization's documentation and medical records procedures.
The right to ask questions regarding the procedures and findings and to receive responsive replies. The monitoring process should be open and candid. It should include information from the monitor regarding the rationale for decisions.
The right to ready access to a formal appeal process to arbitrate legitimate disagreements over monitoring outcomes.
The right to coordination among monitoring entities to reduce expensive redundancy. Just as some states adopted a single audit process a few years ago for fiscal reviews, a single records review would result in tremendous savings. A comprehensive task force to develop a single set of standards in this regard that incorporates state and federal concerns as well as JCAHO, National Committee for Quality Assurance and Commission on Accreditation of Rehabilitation Facilities discipline issues is sorely needed. The rapid evolution of electronic medical records may facilitate this effort.
The right to emphasis on standards, not standardization. In monitoring, the focus should always be on the standard's intent. Providers and patients should be empowered to use their own judgment and creativity to realize that intent, rather than being subjected to inappropriate micromanagement disguised as quality monitoring.
Of course, with these rights comes the responsibility to exercise them appropriately. But insistence on these rights can help to end the more obvious abuses of the monitoring process, transforming it from a Kafkaesque inquisition into a forum for constructive dialogue.
The author is clinical director of Peace River Center for Personal Development Inc. in Lakeland, Fla., and has been active in behavioral health care for the past 25 years.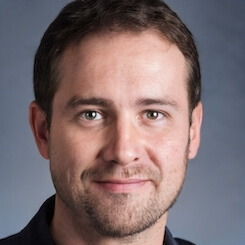 Paul Lendner ist ein praktizierender Experte im Bereich Gesundheit, Medizin und Fitness. Er schreibt bereits seit über 5 Jahren für das Managed Care Mag. Mit seinen Artikeln, die einen einzigartigen Expertenstatus nachweisen, liefert er unseren Lesern nicht nur Mehrwert, sondern auch Hilfestellung bei ihren Problemen.