When Senate Majority Leader Trent Lott calls the president of the United States "a spoiled brat," you can pretty much assume the subject is the budget. Nothing ignites invective so much as weighty financial matters of state–unless maybe it's Medicare, itself a big budgetary chunk.
As luck would have it, both have been debated on Capitol Hill recently. Having given final approval on June 5 to the budget resolution mandating $115 million in Medicare savings or cuts, Congress and the president are now running those dollars to ground. The "spoiled brat" remark was prompted by the president's views on tax cuts within the same budget process, but feelings ran just as high in the Medicare arena as the committees lashed into the legislation needed to implement the budget resolution.
At press time both House and Senate had passed Medicare-trimming bills with an eye on that Holy Grail, a balanced budget by 2002. It remained to reconcile the two–with each other and with a generally but not completely approving President Clinton.
The Senate measure, which promptly raised hackles at the American Association of Retired Persons, would raise Medicare eligibility to 67 and require well-to-do recipients to pay higher premiums. The House bill would reap most savings at the expense of providers (including $47 billion from hospitals), while beneficiaries' part B copayments would not change. Beneficiaries also would have a wider choice of health plans (translation: managed care) and would see a modest rise in premiums.
A big stumbling block in House Ways and Means Committee consideration of the bill concerned medical savings accounts. Republican Rep. William M. Thomas of California, chairman of the Health Subcommittee, wanted a permanent MSA program for Medicare beneficiaries, but when he saw the presidential veto pen waving, he backed that down to a four-year demonstration program. Republicans see this as a foot in the door for MSAs, which critics say would eventually siphon the well-to-do from the mandatory Medicare program, leaving the less well-off to their own devices in a vastly changed and probably scaled-down Medicare environment.
Another significant policy change in the bill would allow provider-sponsored organizations to provide Medicare services–if licensed by a state. If the state doesn't license a PSO within 90 days of application, the PSO can seek federal certification.
An earlier idea of pegging payments to Medicare HMOs at 90 percent of fee-for-service levels was scrapped. Instead, payments would be trimmed half a percent a year from fee-for-service until 2002, and then would be allowed to rise at the same rate as fee-for-service.
The plan also has a new way of calculating the capitation payment to HMOs after 2001 that would be based 70 percent on local average fee-for-service payments and 30 percent on national average payments. (See "Projecting a Leaner Managed Medicare," page 83.)
Medicare services also would include preventive measures such as mammography and other screening tests. The requirement that one-half of a plan's beneficiaries be commercial customers also would be repealed.
Another change: creating prospective payment systems for hospital outpatient services, skilled nursing facilities, home health agencies, rehab hospitals and ambulance services.
The Senate surprised quite a few people with its June 24 vote to raise Medicare's eligibility age gradually to 67 over the next 30 years, and to require those whose income is greater than $50,000 ($75,000 for couples) to pay more than the $540 that lower-income beneficiaries would pay. Individuals with more than $100,000 income would pay $2,160 under this proposal.
HCFA Determined To Try Medicare HMO Bidding Test
The Health Care Financing Administration is trying its darnedest to test a program requiring health care companies to bid for Medicare business in a given area. A pilot program in Baltimore fizzled, and in May a federal judge put another on hold in Denver. "I think everything we have experienced so far [shows] that HMOs will give up the comfort of the existing Medicare rate process only with great reluctance," was the dry assessment of HCFA administrator Bruce Vladeck.
The American Association of Health Plans insists these shutdowns are only to allow time to fix problems with the pilot projects. For one thing, HMOs not selected under the bidding project would be barred from Medicare for three years. That's a huge red flag for the plans. There is also concern about underbidding by companies that later prove unable to perform. Vladeck admits the idea would force HMOs to decide between profitability and market share.
Proposals To Aid Uninsured Kids Roil the Waters
Congress and the president have somehow agreed to set aside $16 billion over the next five years to provide health coverage for uninsured children, but the agreement ends there. In the House, the Commerce Committee is advocating building on the Medicaid program, which currently covers some children. However, there is a kicker: The states would have the power to divert some of the money from Medicaid into block grants.
That same debate is raging on the Senate side. Who knows better, Uncle Sam or the states? Sen. John Chafee, a Republican from Rhode Island, says he has bipartisan support for a compromise: $12 billion for Medicaid, $4 billion for block grants. In exchange for that block grant, the states would have to guarantee Medicaid to all children under age 19 with family incomes up to a third above the poverty line (works out to $21,400 for a family of four).
"Impossible," was the reaction of the National Governors Association.
Under the Senate Commerce Committee bill (similar to one proposed by House Republicans), the states would get a total of $2.8 billion in each of the next five years. While Medicaid spends $1,160 per child, the governors are saying they can provide basic care for $500 to $800.
Take as Needed…
President Clinton's Advisory Commission on Consumer Protection and Policy got to work on its health care consumer "bill of rights" and quickly began to feel the effects of its own diversity as competing interests emerged. Unfazed, several of the 33 commissioners urged the group not only to define terms but to come up with solutions. One commissioner said the physician is no longer an honest broker between the patient and the payer. Another said self-disclosure by health plans, similar to the system used by the Securities and Exchange Commission, would protect consumers. Well, it's a start…. HCFA took a hit from the General Accounting Office for overspending on a new computer system. In addition to not solving the "year 2000 problem," HCFA was chastised for allowing costs to balloon from $151 million to $1 billion. HCFA fired back that the 20 million lines of code that need to be changed to deal with the year 2000 issue will be modified by the end of 1998. However, work on this project has now been halted, we're told, to allow time for reflection and for redirection….
Expect practice guidelines on Internet
The Agency for Health Care Policy and Research, the American Association of Health Plans and the American Medical Association have teamed up to use the Internet to promote use of practice guidelines by physicians, health plans, providers, purchasers and consumers.
An index rather than a repository, the World Wide Web site would include abstracts and information on thousands of guidelines, along with some interpretation comparing them.
Users of certain guidelines will also be organized into mailing lists so they can compare notes on using and adapting the guidelines. Look for the site in the fall of 1998.
---
Our most popular topics on Managedcaremag.com
---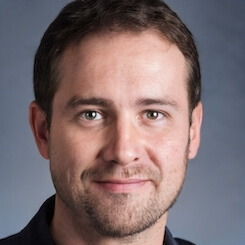 Paul Lendner ist ein praktizierender Experte im Bereich Gesundheit, Medizin und Fitness. Er schreibt bereits seit über 5 Jahren für das Managed Care Mag. Mit seinen Artikeln, die einen einzigartigen Expertenstatus nachweisen, liefert er unseren Lesern nicht nur Mehrwert, sondern auch Hilfestellung bei ihren Problemen.