Group appointments get rave reviews by many physicians. Not a substitute for individual care, they can improve access and reduce overall utilization.
NEW APPROACHES
The group appointment — where a doctor sees up to 20 patients at a time — is gathering steam. The man who has done a great deal to promote the idea says it allows physicians to see more patients who have similar problems, but he dismisses the notion that the practice is a form of herd medicine.
Edward B. Noffsinger, Ph.D., says the drop-in group medical appointment, an extended appointment in a supportive group, boosts patient satisfaction, not to mention physicians' professional contentment. All you have to do, he says, is look at the experience of physicians conducting these meetings, which we'll call DIGMAs to distinguish them from other forms of group sessions.
Indeed, physicians contacted say the skepticism they initially had about seeing patients in groups was overcome once they tried it. More, they say, group appointments can actually accomplish a few things that an individual appointment can't.
Raj Bhandari, M.D., remembers a woman who wanted to come to his weekly neurology drop-in group last year. She was having so much trouble dealing with her pain that she was seeing a psychiatrist — a fact she found extremely embarrassing to admit, especially to strangers. "So she asked me, 'Please don't mention this to the other members of the group,'" says Bhandari, chief of neurology at Kaiser Permanente's San Jose Medical Center.
Bhandari honored her request, but in the group, she surprised him by volunteering the information. "She said, 'By the way, I also have a psychiatric condition,' and when she named her psychiatrist, three patients smiled and said, 'Oh, we see him, too! He's a great doctor!'" Bhandari recalls with a chuckle. "That is one way a group can be empowering."
That empowerment might not otherwise occur except through the group discussion process. "Before attending a group appointment, patients often feel alone, isolated, and depressed," Noffsinger says. When patients discover, often for the first time, that others share the same fears and stresses, they become more confident and hopeful.
Mary Hobbs, M.P.H., project manager for group appointments in Kaiser Permanente's Northern California regional health-education department, knows of instances where patients in hypertension groups made lifestyle changes that allowed them to decrease or stop taking their medications. "At a group I observed, the physician told a patient he needed to increase his medications," she says. "After hearing from several group members about the benefits of exercise, he asked to be given two months to increase his exercise level, so he wouldn't have to take more medications."
In Worcester, Mass., Fallon Clinic has begun to conduct some groups with an eye toward improving patient satisfaction, physician access, and compliance with treatment regimens. Physicians determine which patients are good candidates for groups; some try to group patients together based on diagnoses or families of disease.
Robert Yood, M.D., director of Fallon's Division of Rheumatology, runs a group for patients with musculoskeletal pain. He and group members look forward to their weekly sessions, which he calls an "innovative way of providing medical care." Cofacilitated by a psychologist, the group setting "fosters a dynamic between patients that is educational, and reassuring — providing a benefit I cannot duplicate in an individual visit."
Shortly after starting her drop-in group last year, Monica Donovan, M.D., a family practitioner at Kaiser Permanente-San Jose, discovered that not only did the sessions enable her to see more patients in a shorter period of time, the DIGMA also made her patients happy.
"People really like them," she says. "They find out that, no matter what their problem, there's someone worse off than they are." After an initial period of discomfort, Donovan found herself enjoying the group sessions more than she'd expected.
Confidentiality concerns
Sound a little like group psychotherapy? It may come as little surprise that Noffsinger is a psychologist. He also is an independent consultant in the area of group appointments, having developed the DIGMA concept in 1996 while at Kaiser's San Jose Medical Center. Group sessions have long been used in psychotherapy, but rarely employed in medical settings. During the past two years, however, the concept has mushroomed at San Jose, where there are DIGMAs devoted to Parkinson, ALS, migraine, multiple sclerosis, diabetes, weight control, heart and lung disorders, to name a few.
If physicians thought about group sessions at all, says Hobbs, "they worried about patient confidentiality." But, she adds, "We find consistently that confidentiality is not an issue. Patients see, immediately, the benefit they can derive from learning from others with similar issues."
Joe Mason, M.D., an oncologist at Kaiser Permanente-San Jose, had precisely such reservations when he first heard Noffsinger talk about DIGMAs. "I was skeptical. I'd never done it or heard of anyone doing it."
Mason's weekly oncology DIGMA is co-led by a psychologist who "helps the group run better," he says, due to her knowledge of emotional issues. Mason says he has had to "develop skills in terms of how to run a group and offer psychological support." He did this by watching how the group's psychologist interacted with patients.
That group dynamic is an important factor in group meetings' clinical success, says Leslie Bourne, Ph.D., director of the division of behavioral health at Fallon, and who cofacilitates groups with Yood and another physician. Bourne says the group process has helped Fallon uncover illnesses in patients that might not otherwise be found in an individual visit for specific physical complaints.
"We've identified patients with depression and sleep disorders," she says. "We've referred patients to our pain management program — people who never would have accepted that. The group setting allows them to deal with their conditions for the first time."
DIGMAs also help solve the problem of too many patients and not enough physician time. "Patients have an access problem, and there's not enough money in the system to solve that through individual appointments. This helps them manage increasingly large patient panels."
When it is suggested money alone might lie behind the concept, he bristles. "It's quite the opposite. Sit in on one, and you'll see it's not like that at all. Well designed, adequately supported DIGMAs give patients what they want: access, more time with physicians, support, and attention to mind and body needs."
The potential for money to corrupt, though, is real, and Noffsinger says that's why it's important for health plans to reimburse for group appointments appropriately. In a paper cowritten with John Scott, M.D., and recently published in Group Practice Journal, Noffsinger warns that "Once insurers become aware of the economic and patient-care advantages that group visits offer, they could offer incentives that are too high relative to individual visits — perhaps by reducing compensation for individual visits."
Group appointments take many forms. In some, any of a physician's patients may attend; in others, invitations are based on diagnosis, acuity, or behavior. One by-invitation model developed independent of Noffsinger's efforts in Colorado, where it's called the Cooperative Health Care Clinic.
The CHCC model was conceived by John Scott, M.D., who started hosting geriatric group appointments in the early '90s, according to Scott Cunningham, M.D., an internist at Kaiser's Denver Medical Center who conducts his own CHCCs.
Scott "found it difficult to meet the needs of these often emotionally needy, sick, and frail patients, in 20-minute individual slots," Cunningham says, explaining, "You're drained, patients' needs aren't met, and medically it's a challenge. So he thought, 'Why don't we get them in a room together, instead of giving the same speech to 12 people?'"
Borrowing from DM
The idea was to give patients comprehensive medical advice in far greater detail and scope than could be given to them individually, while leaving plenty of time for questions and answers and, if necessary, private physical examinations. In the respect that patients with similar conditions learn about their illnesses and perhaps about aspects of self-care, the CHCC uses some techniques popularly practiced in disease management programs.
It's similar — in fact, some would suggest that group appointments have their roots in this — to a form of population-health management practiced by public health departments in the 1960s and '70s. In "adult multiphasic screening clinics," people were grouped by disease risks or diagnosis. Group discussions were then led by a health educator.
The CHCC model is mainly employed by primary care physicians, but says Cunningham, "I think a CHCC is applicable to any high-risk population where you get a lot of the same questions and answers, and there aren't a lot of lengthy examinations or individualization to be done."
According to Cunningham, Kaiser-Colorado has data showing that CHCCs result in reduced hospital stays, fewer ER visits, and lower overall utilization. Both Scott and Noffsinger report a sizeable decrease in individual visits by the same patients.
Several group-appointment models are evolving. Some occur once a month, others once a week. Meeting duration can be one to two and a half hours. The CHCC can include not only the physician, but also a dietitian, physical therapist, or nurse. In a DIGMA, where a nurse or medical assistant conducts routine health-monitoring activities, communication flows with the help of a trained psychotherapist or health educator familiar with group dynamics.
Patient attendance varies, but seems to average 10 to 12. At DIGMAs, attendees usually vary from session to session, whereas they tend to be the same at CHCCs. At Fallon, attendees differ depending on the goals of the groups and their members' needs.
Four pillars
Bourne says Fallon's models have commonality, though, in that they're built on "four pillars": medical care, education, social support, and nonpharmacologic treatment. Noffsinger thinks each model has its strengths: CHCCs have "a dramatic impact on ER and hospitalization costs" while DIGMAs cut into the access problem. In their Group Practice Journal paper, he and Scott noted that experience with CHCCs has been that when a group appointment must be canceled, many of the patients in the group will then make individual appointments.
Every physician interviewed stresses that group appointments are not meant as a substitute for individual appointments. Both have their place. Group visits, Noffsinger says, are good for the "worried well," patients who are noncompliant or demanding, and time-consuming, chronic patients who are in need of education or who have extensive psychosocial and emotional needs. Individual visits, he adds, will always be most appropriate for patients who need extensive physical examinations or who have acute conditions.
A random survey of health plans suggests that the group concept hasn't caught on widely — at least, not yet. But some experimentation is beginning to occur. Health Net, a California network-model HMO, hosts "small group educational programs by appointment" for patients in such areas as asthma, diabetes, cardiovascular disease, early prenatal care, and weight management, says spokesman Brad Kiefer. These multidisciplinary sessions sound rather similar to the CHCC model.
Noffsinger says other capitated and fee-for-service health systems are developing programs, including Henry Ford Health Care in Detroit, Sutter Health in Sacramento, Calif., and Stanford University.
Because Fallon's effort is new, the effects have not been formally gauged — at least, not yet. Medical Director Jon Harding, M.D., says Fallon plans to measure outcomes in terms of their effects on per-member, per-year visits to primary care physicians and specialists before and after patients join groups, as well as total cost of care (including pharmacy and hospitalization) and self-reported health status.
As physicians continue to feel time and economic constraints — squeezes that are likely to become tighter as baby boomers age and more savings are sought — some physician groups and health plans may take a closer look at one or more forms of the group appointment.
If the nation's health care system is to avoid being "overrun by demand," it will have to rely more on "new approaches, such as group appointments," Molly Mettler, senior vice president of Boise, Idaho-based Healthwise Inc., a not-for-profit health information company, recently told American Medical News.
Mettler told Managed Care that when she heard about Scott's model, "I shook my head in wonderment because it seems so obvious a way" to help solve the access problem.
To those who argue that individual appointments should be the only way, Noffsinger has a ready reply: The one-on-one appointment, as the sole form of health care delivery, is an anachronism.
"For a hundred years, we've had this gold standard of individual visits, but it's no longer working. It was developed in an era of acute care. Now, we're in an era of chronic care."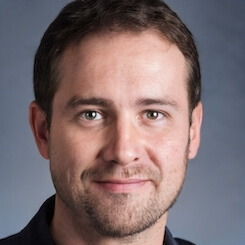 Paul Lendner ist ein praktizierender Experte im Bereich Gesundheit, Medizin und Fitness. Er schreibt bereits seit über 5 Jahren für das Managed Care Mag. Mit seinen Artikeln, die einen einzigartigen Expertenstatus nachweisen, liefert er unseren Lesern nicht nur Mehrwert, sondern auch Hilfestellung bei ihren Problemen.