Increased federal payments to rural Medicare HMOs and the preservation of enrollees' ability to choose managed Medicare options were among features of the late-July federal budget that drew initial hosannas fromthe HMO industry's lobbying arm–and criticism from some who don't consider managed care an unmixed blessing.
"Throughout this debate, we have consistently held the position that Medicare HMO beneficiaries should not be required to shoulder a disproportionately large share of the Medicare savings," said Karen Ignagni, CEO and president of the American Association of Health Plans, indicating that she felt that view had prevailed.
"Overall, this agreement appears to be fair and balanced," said Ignagni.
The American Association of Retired Persons concurred, calling the bill "a victory for all Americans."
But there were discordant notes audible in the generally approving bipartisan chorus. California Democratic Rep. Pete Stark's voice struck one of them. His cooperation with Republican House Ways and Means health subcommittee Chairman Bill Thomas of California was credited by the New York Times with helping to make the agreement possible. ("Each of them is personally prickly, but they overcame it.") But oops, on another page of the same day's Times Stark prickled again:
"Much of this Medicare bill seeks to promote managed care and to encourage the great mass of beneficiaries to join managed care plans, while letting the richest doctors and patients in our society avoid the inconveniences of managed care," he said, adding that he could not support the bill in its final version.
A key health-care player on the other side in the other house also expressed disappointment. Texas Republican Sen. Phil Gramm was critical of a provision in the agreement that would remove home health care from the Hospital Insurance Trust Fund and finance it with general taxes.
A booming economy helped to furnish the sweetness and light that prevailed with the agreement at July's end. But Medicare's thorniest problem–the actuarial nightmare expected when baby boomers become eligible for the program starting in 2011–was designated for assignment to a 17-member federal advisory commission created by the bill.
Senate committee proposals to increase Medicare premiums for the well-to-do and to schedule a future eligibility-age rise to 67 did not survive in the final agreement.
Helping to put the kibosh on the idea of Medicare premium differentials based on income was opposition from AARP and the U.S. Chamber of Commerce, which contended that the proposal would increase expense for companies paying health care costs for retirees.
Our comparatively youthful president was a naysayer when it came to raising the Medicare eligibility age, even though the change wouldn't have kicked in until the retirement years of Americans up to 14 years younger than Clinton.
Next month's column will explore how provisions of the budget agreement would affect HMOs and the physicians who contract with them.
Practice Expense Formula Dispute Divides Doctors
In the House, the Commerce Committee gave the nod to an amendment directing the Health Care Financing Administration to consider alternative approaches to determining physician practice expenses under Medicare's resource-based relative value scale. Adoption of any new system would be pushed back a year and then phased in over five years. HCFA also is charged with doing another survey of physicians to get new information on practice expenses.
The first survey, released in June, called for a redistribution of reimbursement in favor of primary care physicians over specialists. The plan is to be implemented Jan. 1.
Under the new system, physicians who perform services in their offices are favored over physicians who are largely hospital-based. Apparently, the redistribution is so great (some surgeons could face a hit of 30 percent or more on their Medicare business, with primary care enjoying a 12-percent increase) that HCFA itself called for congressional action to phase it in.
Though final disposition of the amendment has not yet been determined, the issue pits two factions of the physician community against each other. The AMA's House of Delegates has called on Congress to delay implementation for one year.
Data Standards To Affect Many Organizations
In October, the Department of Health and Human Services is expected to propose electronic transmission standards for health care data, as mandated by Health Insurance Portability and Accountability Act. They would become final in February.
Evidently, no one really knows what the effect will be. Working groups have been set up on health insurance claims and encounters; health insurance enrollment and eligibility; identifiers for providers, health plans, employers and individuals; code sets and classification systems; security standards and safeguards, and information infrastructure.
All this is a fancy way of saying the wonks are going to determine who may have access to which records under what circumstances, and what the security will be. If you want to be involved in this process, keep your eye on the Federal Register next fall.
Take as Needed…
HHS has established 12 "evidence-based practice centers" to provide the latest information on common medical conditions and new technologies to treat them. Over the next five years, these centers will conduct literature reviews assigned by the Agency for Health Care Policy and Research, and other studies as well. Interestingly, the program will parallel the National Guideline Clearinghouse initiative discussed in a past column. What's next? Dueling guidelines?…. In June, the Group of Seven and Russia (restyled the Group of the Eight by the president), meeting in Denver, agreed to step up the fight against infectious diseases: AIDS, of course, but also drug-resistant tuberculosis, malaria and others…. The boxes on the revamped HCFA organizational chart are being filled in with names. Earlier set to become interim director of the Center for Beneficiary Services, Steve Pelovitz will serve in the newly created post of chief of operations. The new acting director of beneficiary services will be Michael McMullen (who is also listed as deputy director of that center). Bruce Fried will continue in roughly his same role, as director of the Center for Health Plans and Providers. The more things change….
---
Our most popular topics on Managedcaremag.com
---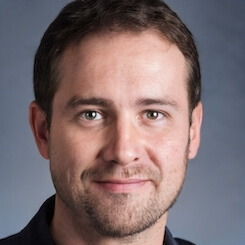 Paul Lendner ist ein praktizierender Experte im Bereich Gesundheit, Medizin und Fitness. Er schreibt bereits seit über 5 Jahren für das Managed Care Mag. Mit seinen Artikeln, die einen einzigartigen Expertenstatus nachweisen, liefert er unseren Lesern nicht nur Mehrwert, sondern auch Hilfestellung bei ihren Problemen.