At a glance
"Communicating Health Care Quality:
How Pioneering Employers Keep Consumers Informed"
Published by Employers Managed Health Care Association,
Washington, D.C.
This 32-page report looks at how several large employers
are measuring the quality of care delivered by managed care
plans, and how the companies are getting that information
into the hands of employees and retirees. Copies are available
by calling the association at (202) 218-4121.
Employer-paid health care is shifting from a market based almost exclusively on price competition to one that is increasingly attentive to quality. As with other trends, this one is taking root first with large employers that spend the most on health benefits, command the most attention from health plans and can afford to devote resources to measuring plans' performance.
For GTE Corp., the shift is a matter of "enlightened self-interest," says J. Randall MacDonald, the telecommunications company's senior vice president of human resources and administration. In remarks to a U.S. Senate "Roundtable on Quality Health Care Measurement" last December, MacDonald said the company "started out to encourage plan selection by our employees based on cost, but we quickly realized that cost alone was not sufficient." In the process of measuring quality, he said, GE learned that the plans with the highest quality typically have the lowest costs, meaning that "good health care is good for business."
MacDonald's remarks are included in a new report from the Employers Managed Health Care Association, a group with more than 100 large corporate members that sees expanded and improved managed care as a way to make the health care delivery system more accountable and cost-effective.
The report, "Communicating Health Care Quality: How Pioneering Employers Keep Consumers Informed," provides a useful summary of current efforts by large employers to arrive at workable definitions of quality in health care, and to communicate their findings to employees to help them make more informed purchasing decisions.
Employees' changing information needs are also driving the quality measurement trend. As the single companywide health plan has given way to an array of HMOs, preferred-provider organizations and point-of-service plans, employers have sought to help employees cut through the clutter.
With enough information about the value of health plan options, "consumers will reward those that perform well, and will respond (over time) to reports of poor performance by taking their business elsewhere."
Information on plan quality also provides a tool for holding plans and providers accountable for the services they provide, and generates some good will for the employer.
Once employers commit themselves to measuring quality, they need to figure out how to get useful information into the hands of employees. The report discusses five examples:
Edison International, corporate parent of the electric utility Southern California Edison, provides health benefits to 55,000 people, mainly in California and Nevada. The company, based in Rosemead, Calif., includes a health plan report card as part of a 24-page benefits brochure in its open-enrollment kit.
The report card compares the performance of the four HMOs and two point-of-service plans the company contracts with, based on HEDIS measures of childhood immunizations, cholesterol screenings, mammograms, Pap smears, prenatal care and diabetic retinal exams.
Digital Equipment Corp., with more than 27,000 employees and 110,000 covered lives across the country, also distributes health plan report cards. Because of its size and the fact that it contracts with more than 80 HMOs and 30 point-of-service plans, Digital, based in Maynard, Mass., uses a more targeted approach than Edison. It sends employees a six-page description of medical and dental benefits and how to enroll in various plans.
In addition to six HEDIS measures, the report cards include general information, such as the plan's age and NCQA accreditation status, percentage of physicians in the plan who are board-certified, number of primary care physicians who are accepting new patients and member satisfaction survey results, along with hours of operation and other details on member services.
Earlier this year, Digital published the third edition of its 54-page HMO Performance Standards, which contains an extensive review of the company's strategy for purchasing managed care services. It focuses on organized systems of care; prevention, health education and wellness programs; member satisfaction, and use of information technology to better coordinate and deliver care. Copies are available from the company's benefits department by calling (508) 493-9177.
General Motors Corp., like Digital, has customized the medical plan information it provides to its 1.5 million beneficiaries. The Detroit-based auto maker deals with 114 HMOs across the country. Rather than receive separate report cards, however, GM employees and retirees get one report card comparing all plans in which they can enroll. Plans are rated on operational performance, preventive care, medical/surgical care, women's health, access and patient satisfaction.
Harris Corp., an electronics manufacturer based in Melbourne, Fla., has about 15,000 covered employees, of whom only 3,000 are in 28 HMOs in 18 sites. The company has taken a low-cost approach to distributing health plan quality information. Instead of giving report cards to employees, Harris sends local benefits managers a one-page summary that compares HEDIS scores for preventive care, access, satisfaction and administration, and lists NCQA accreditation status. These are compared with goals set by the U.S. Public Health Service.
CalPERS, the California Public Employees' Retirement System, prints a series of "wellness facts" in the margins of the pages of its health benefits booklet, in part to jazz up a document that one of the system's benefits managers admits is "rather dry." These marginal notes range from information on vegetables to a discussion of how owning a pet can help lower blood pressure.
In addition to listing many of the same preventive measures as the other employers described above, CalPERS reports results from exit surveys that ask enrollees who have switched plans why they did so. Respondents are asked to choose from among plan quality, cost, benefits and coverage, member service, or other considerations, such as a change in family status or unfavorable news reports. The top three reasons for leaving are given for 20 health plans.
In terms of the resources they devote to measuring health plan quality and communicating to employees what they learn, the five employers discussed in the case studies are atypical. Other employers and employer coalitions are using what the Employers Managed Health Care Association report calls "prepackaged report cards" such as Health Pages, which combines in a magazine format generic feature stories on general health topics with market-specific comparative information on physicians, hospitals and health plans.
The association report includes a reminder from Bev Sloan, executive director of human resources at U.S. West, that the entire effort to communicate quality information is in its infancy and will take years to have significant results: "We are just taking baby steps to shift the focus away from cost and onto quality and value."
---
Our most popular topics on Managedcaremag.com
---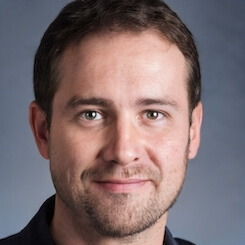 Paul Lendner ist ein praktizierender Experte im Bereich Gesundheit, Medizin und Fitness. Er schreibt bereits seit über 5 Jahren für das Managed Care Mag. Mit seinen Artikeln, die einen einzigartigen Expertenstatus nachweisen, liefert er unseren Lesern nicht nur Mehrwert, sondern auch Hilfestellung bei ihren Problemen.