In California, multiyear "evergreen" HMO contracts are one ticket to greater operating autonomy for a large medical group created by a recent merger.
Brown & Toland Medical Group, a multispecialty independent practice association in San Francisco, has impressed HMOs with its cost-effective care and fiscally responsible physicians. As a result, it has won a number of "evergreen" capitated contracts with life spans of three to five years. Brown & Toland assumes the risk for the lives it covers and has taken on a number of traditional HMO functions, including physician credentialing and claims processing.
The group traces its beginning to a 1992 merger of four San Francisco IPAs–Children's Hospital Medical Group, Children's IPA, Pacific Heights IPA and Pacific Presbyterian Medical Group–which was in turn preceded by the merger of Children's Hospital and Pacific Presbyterian Medical Center.
The 1992 merger resulted in the formation of a 692-physician IPA known as California Pacific Medical Group, which began operations Jan. 1, 1993. "We started with a critical mass of 50,000 capitated lives," says surgeon Michael Abel, Brown & Toland's chairman and CEO. "We had revenue from day one by virtue of having covered lives." At that time, a management services organization known as California Pacific Medical Services Organization was created to provide administrative services.
Eight of the 14 CPMG board members were primary care doctors. Very soon after the merger, CPMG launched a primary care initiative. In exchange for an exclusive arrangement between the primary care doctors and the IPA, the physicians received information technology benefits, a linkup of their offices to the MSO, malpractice coverage and other practice management services.
CPMG was "a resounding success," Abel declares. Within three years of its creation, the group had signed up 135,000 capitated lives. The drive to grow a bit larger and continue to consolidate the power of its physicians continued. The next step was to establish Brown & Toland through an Aug. 5, 1996, merger between CPMG and the University of California at San Francisco medical group. The new group, which became operational Jan. 1, 1997, boasts contracts with 14 HMOs and an enrollment of approximately 178,000. The bulk of the contracts cover employer plans, although 10 percent of those covered are senior citizens.
The group also took a major step recently to solidify its power and influence by purchasing the medical center's interest in the MSO, which became a for-profit subsidiary corporation that will provide full-service administrative support to Brown & Toland and other physician organizations. "We feel that an administrative structure committed to physicians will be critical for us as we enter the next century," says Abel.
Where the buck stops
Fulfilling the needs of managed care organizations has enabled Brown & Toland to operate from a position of strength and to grow even stronger. From its inception, the group never shied away from the challenge of managed care. "Burying your head in the sand over managed care made no sense," says Abel.
"We looked at managed care as an opportunity rather than a threat. As we embraced capitation, we embraced full-risk relationships with the health plans," he says. Making this determination early in the game gave the group a head start.
"Managed care gives physicians an opportunity to have control of the health care delivery decisions in exchange for being fiscally responsible," Abel maintains.
"WHILE WE HAVE IMPROVED our position in terms of autonomy and influence, just like physicians everywhere we have lost some
income." –Michael Abel, M.D.
Realizing that the buck stops with the physicians, the group "increases or decreases physician compensation depending on what our revenue is. We have a board resolution that demands that we operate within budget," he adds.

In this environment, "We never felt there was a lack of freedom on the part of the physicians," says Abel. The group didn't take on a contract unless the price was reasonable and the group felt it could provide care for the patients within the contract's specified amounts, he explains.
"While we have improved our position in terms of autonomy and influence, just like physicians everywhere we have lost some income," he says. The group's specialists, for example, have seen their income drop by 5 to 25 percent.
The group "sets its physician compensation reasonably and has made adjustments in favor of primary care physicians at the expense of the specialists in most cases," Abel says.
Specialists lose income
"Our compensation is based on Medicare's resource-based relative value scale schedule, so as the schedule has dropped for specialists our physicians have been affected," he explains. While physician compensation has stabilized in the contracts with HMOs, the decline in compensation continues with indemnity plans and preferred-provider organizations.
By accepting the risk and fiscal responsibility of managed care, the group is able to enjoy clinical independence. As a result, member physicians have a major role in deciding what medical care is appropriate.
The group also has an after-hours hot line and clinic for pediatric care, because childhood medical problems often occur outside normal office hours. Early in the game, it set up special preventive health care programs for senior citizens, and individuals with chronic illnesses such as asthma, HIV and congestive heart failure.
"We started disease management programs, knowing that managing care of chronically ill people is very important," he explains.
Brown & Toland has drawn criticism for being too specialty-oriented and for failing to realize additional savings by trimming reimbursement to specialists even more. But Abel maintains that open access to specialists has been one of the keys to the group's success, and that it has gone as far as it can in adjusting payments to doctors.
"We have reached the bottom as far as physician compensation is concerned," he says. "I think any further reductions in payments would be dangerous. We need stability to let the operations and infrastructure catch up with where we are."
One physician familiar with Brown & Toland attributes some of the group's present financial strength to the fact that payments to doctors are still comparatively high. "They get very high rates from HMOs because they have a certain dominance in San Francisco," the physician says. "But they're not as efficient as they otherwise would be because of that specialist dominance."
Abel counters that the market recognizes the value of the specialist. "The total number of specialists is far less important than making sure the ones who do the work are the right ones." Besides, "when you know how much money comes in, you have to set up a compensation scheme that fits within the revenue you are collecting."
Reducing hospital days
The group has managed to prove its cost-effectiveness by substantially reducing hospital utilization costs. "Since we plan hospital care ourselves as doctors, we have a better feel as to what level of care is right for the patient, whether it is acute care, skilled nursing care or at-home care." Even so, the group is seeking a balance between inpatient and outpatient costs.
"We look at the total cost and total care management, not just the pure numbers," says Abel. Starting at 200 hospital days per thousand for employer plans in 1993, the group has achieved a reduction to 145 days per thousand.
Three years ago, California Pacific Medical Group began an inpatient hospital management program using salaried physicians to care for hospitalized patients. That program has been effective in reducing utilization, Abel reports. "These physicians are physically present in the hospital, so they are available to talk to the patient and the patient's family in a way that's harder to arrange when physicians just make rounds," he explains. "From a resource management perspective it has been excellent. These doctors are there when laboratory reports and other data become available, so they can immediately act upon them."
The group has always operated in the black and is realizing a surplus. Those extra funds have been used to acquire a limited HMO license under the Knox-Keene law, which governs HMO operations in California. While Brown & Toland cannot engage in direct contracting, the limited license obliges the group to comply with all of the law's other provisions, including a tangible net equity requirement.
The Knox-Keene license lets managed care plans know that Brown & Toland is being held to the same strict standards they are. "That should make it easier to explore administrative cost-sharing opportunities with HMOs," says Abel. "The license, we hope, demonstrates that we are an IPA that is here to stay. We want to give HMOs a level of security, since we have demanded that they delegate management responsibility to us," he says.
Brown & Toland's efforts to date have been positive for HMOs, Abel maintains. "They have recognized that we are a valuable ally and that we will be able to work with them.
"We are complementing what they are trying to do, and making them better."
No more cuts in physician compensation are envisioned for Brown & Toland Medical Group by its chairman and CEO, surgeon Michael Abel, M.D. "I think any further reductions would be dangerous," he says. Some say pay is still relatively high.
Other articles in this series:
---
Our most popular topics on Managedcaremag.com
---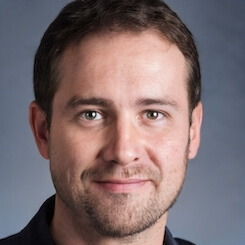 Paul Lendner ist ein praktizierender Experte im Bereich Gesundheit, Medizin und Fitness. Er schreibt bereits seit über 5 Jahren für das Managed Care Mag. Mit seinen Artikeln, die einen einzigartigen Expertenstatus nachweisen, liefert er unseren Lesern nicht nur Mehrwert, sondern auch Hilfestellung bei ihren Problemen.