At a glance
Quality Measurement Advisory Service, Seattle
Goal
Help health plans and purchasers of health care to measure quality indicators of care correctly
Approach
At no charge, advises on correct techniques for surveying patients and providers, and for analyzing responses. Includes tips on what not to survey
Sponsors
Foundation for Healthcare Quality, Institute for Health Policy Solutions, National Business Coalition on Health
There's a wonderful saying that goes, "So much has been written about everything, it's hard to find out anything about it." Certainly, this applies to the dozens of organizations working to create meaningful side-by-side assessments of health plans, not to mention various methods of crunching the data.
The Quality Measurement Advisory Service is described by its managing director, Richard Sharpe, as a public service consulting organization with the aim of strengthening the efforts of state and local health care purchasing groups and health information services to measure and improve the quality of care.
QMAS, headquartered in Seattle, is a creature of the Foundation for Healthcare Quality, the Institute for Health Policy Solutions and the National Business Coalition on Health (all funded by the Hartford Foundation).
"We are interested in the public and private purchasers who want to do value-based purchasing, not just focus on the premium," Sharpe says. "We work with state and local coalitions and some statewide alliances, providing training and consultation on assessing quality."
"QMAS is not endorsing any proprietary system of quality measurement," says Catherine M. Kunkle, acting president and CEO of the Washington, D.C.-based National Business Coalition on Health, a five-year-old organization representing 102 employer-led coalitions. QMAS, which does not charge for its services, sponsors regional and national meetings on quality measurement, dealing with such rarefied subjects as integrating different kinds of patient surveys, hiring vendors and using purchasing contracts to specify quality-related data demands. In time, the group expects to issue guidelines on these and other subjects.
Tips on surveying
In 1996, the group held its inaugural meeting in Minneapolis, showcasing innovative tools and strategies for measuring the quality of health plans and providers. The centerpiece was an ambitious effort by Minnesota to incorporate quality measurement into its strategy for purchasing health care for its employees.
Suggestions for performing surveys emerged from the meeting. To wit: Surveys can be used to help consumers choose a health plan and to allow purchasers to make contracting decisions. Other surveys can help organizations make internal improvements.
The rule of thumb is to figure out what you want to learn and then work backward to determine how to learn it. Ask, "What do I expect to learn or accomplish?" "What will be done with the results?" "Who is the target audience?" "What is the distribution strategy?" "How will the project be evaluated?" "How will I decide if it is successful?"
Stakeholders should be involved in structuring the survey.
QMAS suggests that patient satisfaction data are more useful if purchasers can check that information against comparable results. On the surface, this seems obvious, but when data from various providers or health plans can be compared, stakeholders can then take steps to improve performance and outcomes. For instance, it does little good to know that lengths of stay have fallen from 3.5 to 2.0 days unless you also know that in other health plans of the same size and constituency, the length of stay is 1.8 days. Purchasers get a better idea of the relative value of data when the information can be put into perspective.
Researchers also dealt with the issue of telephone versus the mail for collecting data. Telephone polls offer higher response rates, the abilities to collect more information and change questions easily, and the possibility of reaching less-literate populations. They are also faster to do and computers can control their quality. The mail, however, allows organizations to reach individuals who do not have a phone (important if you serve low-income households) and provides more complete responses (the response is often perceived as anonymous).
On the other hand, people move a lot and a mailed survey may encounter a significant percentage of bad addresses.
In some cases, all enrollees will be surveyed; in others, providers; in still others, patients who have had an encounter. To assess total medical care, survey all enrollees. To gauge episodes of disease and illness, as well as inpatient and outpatient care, survey those affected. In the latter two cases, that means patients with one or more recent experiences. Timing of the survey, again, depends. People remember inpatient encounters for up to a year, although ideal timing would be two months after discharge. Ambulatory visits tend to be less memorable, so a quick survey (within a week) is necessary.
What about risk adjustment? You should adjust only for factors that affect your delivery process. For instance, extremely sick patients tend to be less satisfied, so you could adjust for that. Adjustment is not needed, for instance, for socioeconomic characteristics (poor or less-educated people are entitled to the same courtesy as people at a higher level). Adjustment for race when evaluating patient satisfaction with how well physicians explain medications would be meaningless and would imply people of certain races could not understand instructions. Many more useful tips can be found online; point your browswer to http://www.qmas.org to find them on QMAS's free web site.
Right tool for the job
Is there too much information or not enough? Sharpe stresses that the demand for answers may have gotten ahead of the scientific tools available to provide those answers. His approach is to help clients make use of all the various surveys and data bases in existence to do cross-market benchmarking. "People want to talk to someone who is not selling anything," Sharpe says. "That's us. We tell them what to invent, what to take off the shelf, what vendors to use."
At present, QMAS is involved in benchmarking using the Consumer Assessment of Health Plans database created by the Agency for Health Care Policy and Research as well as data from The National Committee for Quality Assurance, the Foundation for Accountability and the Joint Commission on Accreditation of Healthcare Organizations.
"QMAS helps purchasing groups understand the state of the art in quality measurement, such as matching the right tools to specific markets," says Kunkle. With health care companies consolidating, purchasers need more than ever to organize and compare notes to maintain leverage, she says. Then she adds, "If the market functioned perfectly, then we probably would not need to exist." She doesn't sound worried.
---
Our most popular topics on Managedcaremag.com
---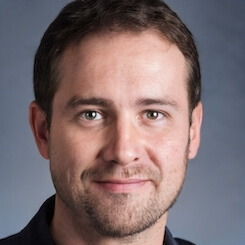 Paul Lendner ist ein praktizierender Experte im Bereich Gesundheit, Medizin und Fitness. Er schreibt bereits seit über 5 Jahren für das Managed Care Mag. Mit seinen Artikeln, die einen einzigartigen Expertenstatus nachweisen, liefert er unseren Lesern nicht nur Mehrwert, sondern auch Hilfestellung bei ihren Problemen.