Bad days in Birmingham: MedPartners lost its trophy dance partner, PhyCor, when the two physician practice management companies nixed their proposed nuptials. In the days that followed, MedPartners stock
lost nearly half its value, the PPM was hit with at least three class-action lawsuits and, to cap it, CEO Larry House resigned.
Richard M. Scrushy, chairman and CEO of HealthSouth, the medical rehabilitation PPM, was named chairman and acting CEO of MedPartners. He remains with HealthSouth and will relinquish his MedPartners roles when a permanent CEO is chosen.
PhyCor's planned acquisition of MedPartners, announced last October, died during "due diligence." In terminating their merger plan on Jan. 7, the companies chalked it up to differences in corporate culture. But The Wall Street Journal quoted insiders as saying MedPartners's aggressive acquisition strategy had strung the company too thin financially; when PhyCor discovered this, it unsuccessfully attempted to renegotiate the deal.
The next day, MedPartners stock dropped 45 percent, igniting investor worry about the stability of its finances. The PPM announced it would incur $145 million in special charges unrelated to the merger. Lawsuits, including one charging MedPartners with overstating revenue to make it more attractive to PhyCor, soon followed.
Health Expenses Held in Check, Rise Only 4.4%
Evidence of managed care's success in containing costs: The Health Care Financing Administration reports health care expenditures, including private- and public-sector costs, rose only 4.4 percent in 1996–the smallest increase since statistics were first kept in 1960.
Annual cost increases have declined for six consecutive years since hitting 11 percent in 1990. In 1996, most spending –including that for physician, dental and other professional services and nursing home care –rose more modestly than in previous years. Prescription drug costs bucked the trend, rising faster than in 1995.
Similarly, a separate, major barometer of health costs, the annual Mercer/Foster Higgins survey, reported that bulging managed care enrollment contributed to a mere 0.2 percent increase in health costs for individuals covered by employer-sponsored health care.
But wait to pop those champagne corks. The good feeling could be short-lived, if analysts' predictions about higher costs of employer-sponsored health care are on the mark. Already, a Towers Perrin employer survey indicates health plan costs are up 4 percent this year.
"Most of our survey respondents expect even faster cost growth in 1999," says William J. Falk, a principal in Towers Perrin's Chicago office.
Suit Aftermath: What Are HMOs' Softest Spots?
Kaiser Permanente has settled a wrongful-death lawsuit, brought by the family of a Texas man, for an eye-popping $5.3 million. The family claimed Ronald Henderson's heart attack was the result of a Kaiser cost-cutting plan that left him untreated for heart disease.
Kaiser lawyers argued that Henderson was an overweight smoker who did not obey doctors' orders, and that cost-cutting had nothing to do with his death. But during legal procedures, it was revealed that a Kaiser executive was intoxicated when he developed the HMO's plan to slash hospital admissions in North Texas.
"I don't know how many Wild Turkeys on the rocks I had," Kaiser executive John Vogt said in court papers, the Associated Press reported. The HMO settled after a test jury said it would have awarded the family 10 times the amount if the case had gone to trial.
Shortly after the Kaiser settlement–timing is everything –a study by CNA HealthPro, the insurance conglomerate, indicated that health plans should review their credentialing and denial-of-benefits/utilization-review policies as a step toward reducing liability expenses. That the Kaiser case dwarfs any settlement reported in the CNA study might make plans' risk managers nervous enough to recheck operations.
The study indicates that managed care plans are most vulnerable in the area of vicarious liability–negligence arising from medical malpractice (failure to diagnose or coordinate care). Between 1992 and 1996, 36 percent of successful claims involved vicarious liability. But claim for claim, the costliest settlements were for denial of benefits or utilization review, followed by problems rooted in sloppy credentialing practices. The highest single payment based on benefits-denial/UR was $600,000, while that for vicarious liability was $50,000 –one one-hundredth the size of the Kaiser settlement.
AAHP Members Embrace Its Patient Policies
It's been a year since the American Association of Health Plans said it would make compliance with its patient-centered policies a condition of membership. And never mind what you may read about those cold, heartless HMOs: Since that announcement, says Susan Pisano, vice president for communications, plans have embraced those policies full-bore.
"The overwhelming response from members is that this is the right thing to do," says Pisano. Those policies, including one discouraging outpatient mastectomies and another encouraging plans to communicate rules for ER coverage and appeals, are part of AAHP's Putting Patients First initiative.
The compliance requirement for membership took effect Jan. 1. Although it has only been a month, so far, so good –no plan has been denied membership renewal. How does AAHP know the membership is in line? Because plans say so on renewal applications.
Isn't that like trusting the fox with the henhouse? "We are going to look at whether we need to secure those findings another way," Pisano concedes.
"Maybe one area we'd like to learn more about is change. I don't think most plans have made information public about how physicians are paid. I would expect that when we ask plans about it, we would find that some of them need to make operational changes to be in compliance. Hopefully, we'll get a look at how we've been able to effect change."
JCAHO Agrees To Observe CARF Accreditations
The Joint Commission on Accreditation of Healthcare Organizations and the Commission on Accreditation of Rehabilitation Facilities have struck an agreement intended to eliminate duplicate surveys of freestanding medical rehabilitation hospitals and rehab units in acute care hospitals.
Initially, JCAHO will recognize CARF accreditation of rehab hospitals seeking Joint Commission accreditation. After Aug. 1, recognition will be expanded to include CARF- accredited rehab units in medical-surgical hospitals.
Benefits News: Fertility, Vision Gain Attention
Aetna U.S. Healthcare has done an about-face on infertility benefits, after saying it would eliminate coverage for in-vitro fertilization and several other high-tech procedures. Less than a week after its announcement–which elicited outrage from physicians and from infertile couples–the HMO said it would reinstate benefits as an option in states that do not mandate coverage.
The HMO said too many women joined it to obtain coverage, then left the program.
Meanwhile:
Independence Blue Cross one-upped its competition by offering free eyeglasses as part of its core plan. Independent optometrists worry that many of IBC's 1.6 million members will shun them for free specs from a Blues subsidiary.
Following recommendations of a National Institutes of Health panel, Finger Lakes [N.Y.] Blue Cross and Blue Shield now covers NIH-approved uses of acupuncture. In November, NIH blessed acupuncture as effective for relieving post-operative dental pain, and pregnancy- and chemotherapy-induced nausea.
Harvard Pilgrim Health Care and United HealthCare of California now cover Cytyc's ThinPrep Pap test. The procedure may reduce the need for costly follow-up after abnormal tests.
Medicare risk enrollees are entitled to refer themselves for mammography screenings, says the Health Care Financing Administration. Clarifying new regulations on screening mammography, HCFA told managed care plans that they must follow Medicare fee-for-service rules, under which referrals for screenings are unnecessary.
Smart Card A Great Idea, But When?
It costs about $19 to process a single health care claim, according to a survey by Milliman & Robertson, the actuarial firm. Now, an electronic system designed to whittle the cost and time involved in claims resolution may be around the corner.
RealMed, an Indianapolis-based software developer and system integrator, plans to unveil a "smart card" system electronically linking physicians with payers–thus eliminating paper work, cutting claims adjudication time to minutes and, says RealMed, slashing claims processing costs by 70 percent.
Sounds great, but for now, RealMed is a middleman without anyone on either side. At a news conference, Todd Morris, vice president for marketing, announced the system would "go live this spring," but refused to name participating insurers or even a debut market–saying cryptically, "We are committed to finding a geography and partners that will ensure the critical mass to be able to penetrate a market." Pressed, Morris admitted that no payers or physicians had signed contracts. Perhaps spring is a bit optimistic?–Michael D. Dalzell
---
Are we undermanaging hospital care?
When it comes to unnecessary treatment, hospitalization is still a fat cow despite shorter inpatient stays forced by managed care, a Milliman & Robertson study suggests. Using physician consultants, the actuarial company conducted random inpatient chart reviews to determine which services were medically necessary. From that, M&R derived the appropriateness of an admission, as well as unnecessary services and inpatient days. Its conclusion that more than half of unmanaged inpatient days are unnecessary has implications for the relative need for inpatient and outpatient facilities, staffing and costs.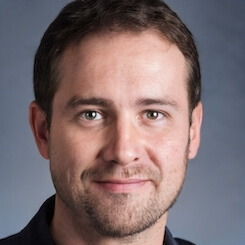 Paul Lendner ist ein praktizierender Experte im Bereich Gesundheit, Medizin und Fitness. Er schreibt bereits seit über 5 Jahren für das Managed Care Mag. Mit seinen Artikeln, die einen einzigartigen Expertenstatus nachweisen, liefert er unseren Lesern nicht nur Mehrwert, sondern auch Hilfestellung bei ihren Problemen.