While developing drugs with corresponding tests may mean lower costs to insurers, it poses significant challenges to the approval process
Narrowly targeted medications designed for a specific subpopulation or variant of a disease are game changers in medication therapy. They offer great potential for success in comparison to the hit-or-miss approach where physicians prescribe what they think is best and then monitor their patients to see if things are working. Focused therapies may mean better outcomes, less waste and, in the case of nonresponders, fewer treatment delays.
They may also mean lower costs to payers.
But they pose new challenges to the FDA's drug approval process and to health plans' efforts to evaluate and effectively manage the utilization of medications.
Tailored therapies are common in cancer where they zero in on cell signaling and tumor blood vessel development, promoting the death of cancer cells and delivering toxic drugs to those cells.
Some targeted anticancer agents are very narrowly focused. For example, the recently approved crizotinib (Xalkori, Pfizer) for non-small-cell lung cancer targets a gene mutation that the FDA says occurs in just 1-7 percent of lung cancer cases.
Identifying the right patients
The tiny number of patients who may be eligible for a targeted drug highlights the challenge of identifying them and avoiding patients who will not benefit.
"The safety and efficacy of targeted therapeutics often directly depends on a companion diagnostic test to identify the patients who are most likely to benefit from them," says Elizabeth Mansfield, MD, director of the personalized medicine staff at the FDA's Center for Devices and Radiological Health.
The FDA's strategy for getting the right targeted medication to the right patient relies on diagnostic tests that will accompany targeted therapeutics. It has issued guidance on the requirements for "companion tests" and has established a process to review them in concert with new therapeutics.
Companion tests may be required for treatments, procedures, or other therapeutics beyond pharmaceuticals, and companion tests may be lab tests or other diagnostics, such as imaging. But currently, most companion tests are genetic tests used in conjunction with cancer agents.
Companion tests may have one of several roles:
Identify patients who are most likely to respond to a drug or treatment
Identify patients at risk for adverse reactions
Monitor response to treatment to adjust dosing
Identify patients matching the population that was studied in the pivotal therapeutic trial
The FDA expects that companion tests will usually be lab tests that are co-developed with the medication and approved at the same time as the medication. The drug will be reviewed by the FDA's Center for Drug Evaluation and Research and the test will be reviewed by the Center for Devices and Radiological Health (CDRH) under its separate procedures for medical devices. If both pass muster, the drug label will say that the approved use of the medication requires testing.
The widely reported price of the companion diagnostic test kit for crizotinib, developed by Abbott Molecular, is less than $200, while established reimbursement is $400-$500. The reported price of crizotinib is $9,600 per month.
Risky tests
Companion tests will bring about changes in the drug approval process and in the way that health plans evaluate new medications. Previously the focus was on the safety and effectiveness of the medication alone. Now, since the test is a prerequisite to use the medication, concern about the power and accuracy of the companion test is added to the equation.
In fact, companion tests are more than a prerequisite. Experts say they are bound at the hip to their related drugs in terms of the risk they pose for patients. "The risk of the test is the same as the risk for the drug since the test determines whether the drug is given or not," says Stafford O'Kelly, president of Abbott Molecular. "If the test is invalid, patients may be exposed to treatment errors or the risks inherent in the drug."
Validity vs. utility
Given the importance of companion tests, the Blue Cross & Blue Shield Association's Technology Evaluation Center (TEC) reviewed one of the FDA's first approvals of a codeveloped drug and its companion test to see if the approval would meet its standards. "The codevelopment of companion tests is an expansion of the FDA's approval process and we wanted to thoroughly understand how it would be handled," says Margaret Piper, PhD, MPH, director of genomic resources.
TEC evaluated the FDA's approval of the companion test for vemurafenib (Zelboraf, Roche), a new agent for metastatic melanoma. Vemurafenib is a small-molecule inhibitor that targets the BRAF V600E gene mutation, present in half of melanoma patients.
Vemurafenib showed dramatic advantages over chemotherapy in overall survival and progression-free survival.
The FDA's approval of its companion test, the Cobas 4800 BRAF V600 Mutation Test, also developed by Roche, was based on a multicenter trial with 675 patients. The companion test detects the BRAF V600E gene mutation, a likely indicator of positive response.
TEC's role is to evaluate the scientific evidence for new health care treatments and diagnostics, and Piper says it was particularly interested in determining the level of evidence the FDA would require for companion tests.
Evidence is a key for health plans in part because they have had differences with the FDA over the type of evidence that is required for establishing the effectiveness of pharmaceuticals, medical devices, and tests.
Three criteria
The health care industry widely agrees that there are three criteria for tests — analytical validity, in which the measurement underlying the test result can be shown to be accurate and reliable; clinical validity, in which the test result can be shown to have a significant link to the target medical condition; and clinical utility, in which the test results can be shown to improve patient outcomes. Historically, health plans have emphasized clinical utility while the FDA has paid less attention to this criterion, because it often is not directly related to safety and effectiveness. A 2010 Institute of Medicine report that examined ways to improve the quality of evidence for genomic tests clearly highlighted the evidence gap between the FDA and payers.
The report says the FDA's "focus is on safety and effectiveness, and in its general review of devices the agency does not address clinical utility, costs, or comparative effectiveness." FDA officials commented in the report that it does consider clinical utility under some circumstances but that it is generally not part of its formal review.
In vitro diagnostics (IVDs) and all other medical devices are subject to General Controls. General Controls are the basic provisions (authorities) of the May 28, 1976 Medical Device Amendments to the Food, Drug and Cosmetic Act, that provide the FDA with the means of regulating devices to ensure their safety and effectiveness. They include provisions that relate to adulteration; misbranding; device registration and listing; premarket notification; banned devices; notification, including repair, replacement, or refund; records and reports; restricted devices; and good manufacturing practices.
TEC's review
As for the vemurafenib companion test and the evidence supporting it, Piper says, "The [FDA] information about the drug and companion test were readily available and detailed, much more so than what is publicly available for many products."
(TEC does not accept direct requests for review from companies, and does its own searching for all publicly available information regarding a health care technology it decides to review. Companies may send TEC binders of information, but these are not TEC's primary sources.)
The FDA's review included important criteria such as sensitivity, specificity, and reproducibility. Reproducibility is an important measure of the reliability of a test in the real world, where the quality of work can vary from lab to lab and pathologist to pathologist. One objective of the FDA is to ensure that companion testing is consistently accurate.
The clinical trials for vemurafenib were enrichment trials, which are studies conducted specifically with patients who were determined by the companion test to have the BRAF V600E mutation. Enrichment trials have both advantages and disadvantages. For example, patients are more likely to respond in the desired way.
For vemurafenib and its gene mutation test, the response rate — patients who experienced tumor shrinkage — was 48.4 percent, compared to 5.5 percent for patients who received chemotherapy, p<0.0001. In the trials for crizotinib, the response rate in one trial was 50 percent and in another it was 61 percent.
This means that enrichment trials may allow for more efficient, less costly studies with smaller patient populations. For example, crizotinib received expedited FDA approval based on two multicenter studies with a total of 255 patients. The companion test for crizotinib was approved based on data from one of the studies, with just 136 patients.
TEC commented, "Using enrichment trial designs is an efficient process that provides information regarding patients with the molecular target, but provides no information regarding all other patients, who may have received all other treatment possibilities, and for whom any new available treatment may be attractive." The lack of testing in patients who do not have the mutation of interest may mean that other patients may be missing out on an effective treatment. Also, if it is used off label, it may result in adverse events.
In genetic terminology, when studying patients with a particular genetic variant, those who do not have the variant, i.e., have the most common genetic sequence, are often designated as "wild-type."
Piper says that in the end, TEC's medical advisory panel was comfortable with the FDA's approval of the companion test for vemurafenib. However, she added, "This case represents just one early example of a companion test. The panel would like to see a few more of these co-developed tests before it makes a final assessment of this emerging approach."
TEC's written report added that the FDA's final guidance will also be important in determining whether the regulatory pathway for development of targeted therapies and companion tests will result in a rigorous process whereby health plans can be assured that test and drug ensure clinical utility.
The test vs. its biomarker
While TEC gave an initial, qualified approval to the codevelopment of one targeted medication and test, it and other organizations have identified important underlying concerns about targeted medications and their related tests.
Targeted medications require at least one predictive marker that will identify appropriate patients. The Association of Molecular Pathology (AMP) and other organizations have issued statements that the FDA's focus should be on the underlying biomarkers for companion tests. Biomarkers are the mutation or other variable that the companion test uses to qualify or disqualify patients for its related medication.
Biological relationship
AMP's statement says that the FDA's "primary focus should first and foremost be the companion biomarker, not the associated diagnostic test." Further, "from a medical standpoint, the relevant parameter is the biological relationship between a biomarker and its associated therapeutic product, not the individual test or tests by which the biomarker is detected."
One reason for devoting increasing attention to biomarkers is the flurry of development efforts. "In oncology virtually every pharmaceutical development program has a biomarker program in an attempt to identify patients who will respond," says Abbott's O'Kelly.
It should be noted that biomarkers are not present in everyone with the disease. As the response rates for vemurafenib and crizotinib indicate, they identify only a subset of patients who will respond. "There's not one magical marker for most drug response situations. We have to do a better job at finding all of the markers," says Eric Topol, MD, professor of genomics at the Scripps Research Institute and chief academic officer of Scripps Health.
"Technological advances and lower costs for DNA sequencing, genotyping, and molecular diagnostics are making it easier to isolate elements that appear to be biomarkers, but proving their clinical validity and utility is much more difficult," says Roger Klein, MD, JD, a committee chairman at AMP and medical director of molecular oncology at the Blood Center of Wisconsin.
The FDA has issued draft guidance on the qualification of biomarkers, describing submission requirements for FDA approval. In addition, it has a variety of activities aimed at developing valid biomarkers. But while this is true, it is not really related to companion diagnostics, notes Mansfield of the FDA's Center for Devices and Radiological Health.
There has been pushback on the FDA's draft guidance and approval activities for companion tests.
The Biotechnology Industry Organization, BIO, which represents pharmaceutical manufacturers, among others, has commented in two areas.
First, it claims that companion tests often cannot be developed contemporaneously with drugs.
"The need for a [companion test] may not arise until late in the development of the therapeutic product. For example, the development of [companion tests] may not be desirable or realistic until it is understood whether the clinical safety and efficacy of the therapeutic is sufficiently demonstrated."
BIO says the "FDA should adopt a general policy that it will not delay approval of a therapeutic product when the [test] is not immediately ready at the same time."
Second, it disagreed with the FDA's comment that companion tests are likely to be high-risk devices requiring the FDA's toughest review. It said the FDA should develop specific criteria for different levels of review that will help to ensure an efficient yet appropriate review process.
Watchword for health plans
Targeted therapeutics hold the promise of great strides in personalized medicine. However, they bring a new level of complexity to therapy. While health plans have historically evaluated individual new technologies and treatments on the basis of clinical utility, they now need to evaluate the combination of companion tests and their linked drug.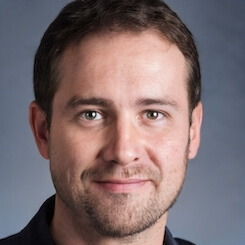 Paul Lendner ist ein praktizierender Experte im Bereich Gesundheit, Medizin und Fitness. Er schreibt bereits seit über 5 Jahren für das Managed Care Mag. Mit seinen Artikeln, die einen einzigartigen Expertenstatus nachweisen, liefert er unseren Lesern nicht nur Mehrwert, sondern auch Hilfestellung bei ihren Problemen.