STATE INITIATIVES
Arizona's highest court has ruled that utilization review decisions by health plan medical directors are medical–not insurance– decisions and are subject to sanctions by the Board of Medical Examiners.The state Supreme Court upheld without comment a ruling last July by the Arizona Court of Appeals. Writing for the court, Judge Michael D. Ryan said that while John Murphy, M.D., medical director of Blue Cross and Blue Shield of Arizona, wasn't engaged in traditional medical practice, he still renders medical decisions. "Dr. Murphy is not a provider of insurance," Ryan wrote.
"Instead, Dr. Murphy is an employee who makes medical decisions for his employer on whether surgeries or other nonexperimental procedures are medically necessary. Such decisions are not insurance decisions but rather medical decisions."
The court decision is rooted in the care of an unnamed Arizona Blue Cross beneficiary in 1992. The patient asked Blue Cross to precertify gall bladder surgery her physician had requested. Murphy refused, saying the surgery wasn't medically necessary. The patient's surgeon, David C. Johnson, M.D., protested, and Murphy offered to forward the matter to a third party for review at Blue Cross's expense.
However, Johnson and the patient refused and the operation was performed. Blue Cross eventually paid for the operation after post-surgical pathology reports indicated the gall bladder should have been removed. The patient complained to the Arizona Department of Insurance but was rebuffed because Murphy didn't violate state insurance laws. Johnson then asked the Board of Medical Examiners to investigate what he called Murphy's unprofessional conduct and medical incompetence, say court documents.
The medical board sent Murphy a "letter of concern" in 1994. Murphy sued the board, saying the medical examiners had no authority to punish him for insurance decisions. The appellate court ruled the director practiced medicine in denying the coverage, and became subject to the medical board's jurisdiction when he substituted his medical judgment for the judgments of the patient's physicians.
The American Association of Health Plans and the Health Insurance Association of America filed a joint friend-of-the-court brief with the Supreme Court in support of the Blues. The trade groups said that medical directors are "agents of the companies that hire them," and suggested that if medical boards interfere in the precertification process, health plans will stop precertifying procedures, leaving patients in the dark about whether a procedure will be covered until after the fact.
While the decision does not bind courts outside of Arizona, it gives medical boards nationwide "greater comfort" in punishing health plan medical directors, said James R. Winn, M.D., executive vice president of the Federation of State Medical Boards of the United States Inc. in Euless, Texas.
New York State Sets Up Hot Line For Late Payment
New York State's Department of Insurance has activated a toll-free hot line for physicians and other providers to call when they do not get prompt settlement of claims from HMOs and other third-party payers.
Republican Gov. George Pataki signed legislation last September that requires HMOs and insurers to pay claims and bills within 45 days of receipt or face fines of up to $500 per day for each unpaid claim. The deadline does not apply in cases where fraud is suspected or to the disputed portion of claims when the obligation to pay is not clear. The hot line number is (800) 358-9260.
Missouri Clarifies Provisions of New HMO Choice Rules
Missouri's insurance department has spelled out exactly what HMOs in the state have to do to comply with employee choice provisions of regulations passed last year. Insurance Director Jay Angoff sent a bulletin to the more than 30 state-licensed HMOs specifying the choices they must offer to members of plans covering 50 or more workers.
Angoff said HMOs could comply with the law in any of three ways: If they don't require HMO members to see a primary care gatekeeper physician before going to a specialist; offer a fee-for-service plan as an alternative to an HMO gatekeeper plan; or offer a modified HMO that allows unrestricted access to specialists as an alternative to an HMO gatekeeper plan. The directive applies to plans that were issued or renewed after Aug. 28, 1997, when the law took effect.
Indiana Senate Passes Physician Choice Legislation
The Indiana Senate last month approved a bill that would expand the choice of physicians for nearly 800,000 HMO enrollees.
The bill, which passed by a bipartisan 35-15 vote, would allow patients with special needs to choose a specialist as their primary physician, let patients see a physician outside a company's network in some circumstances, require HMOs to offer a point-of-service option, mandate that managed care companies continually update their lists of approved providers and require plans to pay for nonformulary drugs when a physician decides they are medically necessary.
Opponents say the bill, now under consideration in the House, would boost costs and could cause some people to lose coverage. Critics also suggest it could drive smaller plans out of business because of the expense of compliance.
Florida Court Rejects Provider Ballot Measure
The Florida Supreme Court has thrown out a proposed ballot measure to amend the state's constitution to give HMO patients the right to use physicians who aren't part of their plan's network.
The court, in tossing out the any-willing-provider initiative, ruled not on the merits of the proposal but its language, saying it was overly vague and failed to inform voters adequately about its effect. Florida's constitution requires that a proposed amendment cover a single subject and have a clear, unambiguous title and summary. The any-willing-provider amendment, the court said, combined two distinct subjects: It proscribed limits on provider choice and prohibited private parties from entering into contracts that limit choice.
A group called Florida Health Choice started collecting signatures to get the initiative on the ballot. Opponents say this group, whose members include lawyers, is not concerned about choice, but that managed care has cut down on its litigation.
Virginia Governor Backs Oversight Rules for Plans
Virginia Gov. Jim Gilmore is supporting a bill before the state's Assembly that would set quality standards for managed care plans and expand the Department of Health's oversight of health insurers.
The bill, sponsored by Republican Sen. Stephen H. Martin, would shift responsibility for overseeing the quality of health insurance to the Health Department from the Bureau of Insurance.
State oversight, which applies now only to HMOs, would include other types of plans, including provider-sponsored organizations and preferred-provider organizations. The bill also would establish a procedure for investigating consumer complaints.
HMO Liability Hot New Debate In New Jersey
Lawmakers and HMOs in New Jersey are on opposite sides of a bill that would allow consumers to sue health plans for malpractice.
The bill, introduced by Republican Assemblymen Steve Corodemus and Guy Talerico, would close a legal loophole that shields plans from malpractice liability lawsuits. Modeled on a Texas law, the bill would prohibit HMOs from issuing contracts forcing physicians to hold plans harmless for medical decisions. The New Jersey Association of Health Plans says the legislation would benefit only lawyers.
---
Our most popular topics on Managedcaremag.com
---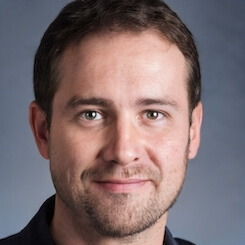 Paul Lendner ist ein praktizierender Experte im Bereich Gesundheit, Medizin und Fitness. Er schreibt bereits seit über 5 Jahren für das Managed Care Mag. Mit seinen Artikeln, die einen einzigartigen Expertenstatus nachweisen, liefert er unseren Lesern nicht nur Mehrwert, sondern auch Hilfestellung bei ihren Problemen.