Financial, regulatory, and access problems continue. Still, this remains a growth industry and some have found a way to profit.
Fifty-nine percent of the nation's nearly 43 million Medicaid enrollees are part of a managed care plan — a big segment of a demographic group that is younger, fatter, often sicker, and more frequently subject to violence than traditional enrollees. The group is always poorer than the general population, with the problems of malnutrition and poor prenatal care that come with poverty. And it's a relentlessly regulated population. But managed Medicaid can be a profitable business for plans that emphasize preventive care, aggressively seek market share, and assertively manage their populations.
Many of the nation's more than 500 managed Medicaid plans still use conventional HMO practices such as utilization and intensive case management to control costs, mainly because Medicaid's resources are limited and "becoming more so in light of states' budget problems, so the product cannot be priced to reflect cost trends, as happens on the commercial side through underwriting," says Debra Draper, a senior health policy researcher at Mathematica Policy Research. She and her colleagues have written extensively about managed Medicaid, including a look at industry trends in the March/April 2004 issue of Health Affairs. "In states' Medicaid programs, cost control is key, a factor that states find more compatible with the underlying theory of managed care — some restrictions on care in return for reasonable access and comprehensive benefits at a fairly predictable cost," she says.
Byzantine requirements
States usually set Medicaid managed care capitation rates between 90 percent and 100 percent of projected fee-for-service costs in a specific geographic region. Some states also make allowances for administrative expenses, and some adjust the capitation rate by age and sex. Most states will offer these rates to any plan willing to meet Medicaid contractual requirements, which can be byzantine. Some states, California and Florida for example, have chosen to use a competitive bidding process in an effort to further reduce Medicaid expenditures.
Only Alaska and Wyoming have no managed Medicaid plans, but in some states — such as Illinois, New Hampshire, and South Carolina — managed Medicaid is no more than a small experiment. The largest enrollment is in California, where MediCal has 3 million enrollees. As of June 2003, the most recent data from the Centers for Medicare & Medicaid Services, 164 commercial plans had nearly 10 million Medicaid enrollees and 120 Medicaid-only managed care organizations had nearly 7 million.
Draper and others say managed Medicaid plans face complex problems. They are highly regulated, for one thing, and regulations can change overnight, making compliance and administration particularly complicated. Enrollments can be curtailed as state budgets fall, so expansion can be problematic and market competition suddenly severe. Special billing, eligibility, and reporting systems differ significantly from those in traditional plans, so administrative costs are affected. And cost sharing is particularly problematic because the population being served is poor.
When states do award contracts, they frequently require that plans offer a large menu of benefits. "By and large, the benefits for this group are better than in commercial plans, certainly in this state," says Howard Garber, MD, medical director of Priority Partners in Baltimore, a subsidiary of Johns Hopkins HealthCare, that handles about 100,000 managed Medicaid lives. "And they tend to win their appeals. The state often has a broad definition of medical necessity."
The characteristics of Medicaid enrollees differ from people in commercial or Medicare HMOs. The Medicaid population is a mix of children and adults in poor, often single-parent families who qualify for federal aid, and low-income pregnant women. Another group includes chronically ill and disabled adults, who are not yet of Medicare age but are eligible for Medicaid by virtue of disability. A third group of people eligible to receive both Medicaid and Medicare are those with incomes below the federal poverty level and 65 years of age or older. This group has complicated health problems and is usually the most costly to serve.
Populations are frequently unstable, making disease management difficult. People move more frequently than the general population, and the kind of medical follow-up that can help control costs is difficult to maintain.
Aggressive case management — made more difficult because of rapidly shifting populations — is an important factor in attempting to control costs and maintain the quality of care in managed Medicaid, says Garber. "We offer extensive disease management," he says, "but continuity is a problem. About a third of our population gives us bad addresses."
Hudson Health Plan in Tarrytown, N.Y., is a not-for-profit plan with about 50,000 members. The state kicks out every enrollee every year and requires full reenrollment, with all the paperwork and bureaucratic expense that entails — an expense problem not faced by private insurers. A significant issue for Hudson is enrollee churning. "Our major problem is a lack of continuity of coverage," says Georganne Chapin, president and CEO of the plan. "It's difficult to provide decent continuous care when patients disappear. We have to pay so much money just tracking people in the system. We're always playing catch up."
Chapin says that "more than half of the plan's enrollees are Spanish-speaking, all are poor, and many have stresses in their lives that seriously affect their health and well-being." Hudson does very well, however: The plan has won numerous awards for the quality of care it provides, including an award from the New York Health Plan Association for prenatal care, and one of its nurses recently won a March of Dimes award for a prenatal case management program she helped develop and maintains. "We've made an enormous investment in information technology to identify trends and barriers to care," says Chapin. "You can't fix the system if you don't know what needs to be fixed."
The Johns Hopkins health plan loses money on its Medicaid population. "We believe we serve a sicker population, and because we're associated with Johns Hopkins hospital, we believe there is an adverse selection issue," says Garber. "It's not at all unusual for a person to enroll in our plan and a week later try to get into the Johns Hopkins organ transplant program."
Financial, regulatory, and access problems notwithstanding, managed Medicaid remains a growth industry. Enrollment has grown every year since the states began implementing such programs in the mid-1980s. The most rapid period of growth was in the 1990s. That's because states think the programs are effective in controlling costs. State governments view Medicaid managed care as a way to improve access to care for beneficiaries and to slow the growth in Medicaid expenditures, according to Stephen Zuckerman, a principal research associate at the Health Policy Center at the Urban Institute, who has studied the effect of managed Medicaid on access and utilization.
Many managed Medicaid plans rely heavily on community clinics, and "reliance of children on clinics in Medicaid managed care plans should not necessarily be interpreted as a problem. Many clinics have a long history of treating Medicaid patients due to their location in low-income neighborhoods and may be more in tune with the needs of this population than an average physician's practice," says Zuckerman in a study of access under managed Medicaid. "One particularly noteworthy result is that children in mandatory HMOs are significantly more likely than their privately insured counterparts to receive well-child care."
Profitability a real possibility
The managed Medicaid plans with experience — especially those dedicated to serving only managed-Medicaid — make money, including press-shy AmeriGroup, a publicly traded company in Virginia Beach, Va., founded in 1994. An examination of investment analysts' reports and a review of a handful of published interviews over the last few years with AmeriGroup CEO Jeffrey McWaters — and recorded quarterly conference interviews with analysts — shows AmeriGroup has experienced 24 consecutive quarters of profitability, according to McWaters, apparently from an aggressive pursuit of market share.
A key to AmeriGroup's success is that it spreads its financial risk among various states so that when regulations change in one state, it doesn't affect business in other states. Right now, AmeriGroup serves Medicaid populations in New Jersey, Maryland, Illinois, Florida, Texas, and the District of Columbia. It buys one or two managed Medicaid plans a year. McWaters told analysts in a telephone conference on April 30 that his organization was seeking to increase enrollment — now at 867,000 members, up from 799,000 in March 2003 — in Texas, Georgia, South Carolina, Michigan, and elsewhere. It takes time to develop the kind of expertise AmeriGroup has, says Nancy Weaver, an investment analyst at Stephens Inc. "They've been doing this for some time."
An ongoing concern is low reimbursement from the states, but aggressive management can help control costs, according to McMaster. The average age of an AmeriGroup enrollee is 15. The company gets about 99 percent of its income from premiums paid by the states, and about 81 percent of that is paid out in health benefits. About 11 percent is administrative costs — about average for commercial health plans, and income before taxes in the first quarter of this year was 7.2 percent, again about average. The company spends about 60 percent of its health benefit costs on prenatal and pregnancy care, asthma, emergency room management, sickle cell and juvenile diabetes, according to McWaters.
Declining interest
Commercial plans, especially Blue Cross Blue Shield plans and large national plans like Aetna, were leaving managed Medicaid in the late 1990s. Although this partially reflects mergers and acquisitions, it reflected plans' declining interest in Medicaid, according to the Kaiser Family Foundation. The number of Medicaid-only plans has remained relatively steady since 1996, and those plans are expanding their memberships as Medicaid enrollment has grown and commercial plans have left. In some places, such as Boston and Indianapolis, Medicaid-only plans are the only plans participating in Medicaid managed care.
But that may be changing. "It's a business with an excellent potential," according to Thomas Carroll, a health care services analyst at Legg Mason, adding that a well-run Medicaid product can be "a hedge against the more volatile commercial business." This will be especially true if the federal government attempts to expand access to the uninsured — a possibly significant market opportunity for companies already attuned to serving the underserved.
"I think the big commercial players are looking for areas to grow," says Nancy Weaver. "And I think the Medicaid managed care business still has much better growth prospects than the commercial business."
UnitedHealth Group purchased the managed Medicaid company AmeriChoice (360,000 members) in September 2002. That raised the company's managed Medicaid enrollment to 1.2 million. Sierra Health Services has increase its Medicaid enrollment 30 percent in the last year to more than 48,000, but it's still 4 percent of the insurer's total 1.2 million enrollees as of March 31, 2004. Coventry Health Care has 14 percent of its 2.4 million members in Medicaid programs, and last month added another 63,000 enrollees in Michigan via an agreement to acquire certain assets from OmniCare Health Plan. Anthem's Medicaid enrollment rose 2 percent to 206,000 as of the end of March, compared to last year.
"We've shown that this business is very stable and very predictable, and we have a good infrastructure," McWaters has said, and in his April interview with analysts he reiterated, "I think that there are other companies that can show that same history of leadership and infrastructure in the business."
---
Our most popular topics on Managedcaremag.com
---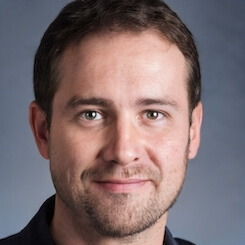 Paul Lendner ist ein praktizierender Experte im Bereich Gesundheit, Medizin und Fitness. Er schreibt bereits seit über 5 Jahren für das Managed Care Mag. Mit seinen Artikeln, die einen einzigartigen Expertenstatus nachweisen, liefert er unseren Lesern nicht nur Mehrwert, sondern auch Hilfestellung bei ihren Problemen.