The American Academy of Family Physicians likes the Clinton administration's consumer bill of rights proposal, especially its call for choice of primary care doctors. But it doesn't like the provisions dealing with increased access to specialists, treatment and medical care. AAFP likes the president's plan to tax cigarettes and ban tobacco company advertising that appeals to youngsters. But it doesn't like the president's attempt to limit the rights of smokers who seek to be compensated for tobacco-related illnesses. And the 85,000-member organization likes the administration's initiative to increase funding for biomedical research. But the physicians don't like its meager funding of primary care medical research.
In short, AAFP's reaction to the administration's health care plan is much the same as many other interest groups: There's definitely something to get behind, not perfect, but, compared to the ill-fated 1994 health care reform initiative, it's a whole lot better.
The buzz here is, because the administration–unlike four years ago–is trying to achieve consensus first, there's a chance that at least some major initiatives may actually see the light of day.
AAFP is clearly supportive of one major program outlined in Clinton's State of the Union Address and fiscal 1999 budget: expansion of Medicare. Neil Brooks, M.D., president of AAFP, says family physicians "worked with Congress and the administration last year to help insure poor children. Now we support this year's goal of providing affordable care to near-retirees."
CBO Predicts Dramatic Rise In Medicaid Costs
The Medicaid managed care business is booming. Look for federal spending to increase from $9 billion last year to $40 billion 10 years from now–a projected growth rate of 14 percent a year.
That's the word from the Congressional Budget Office, which forecasts Medicaid expenditures of $210 billion by 2008. The main reasons: an unexpected rapid enrollment in managed care plans and higher capitation rates.
The CBO expects managed Medicaid enrollment to climb more than 10 percent a year during the next five years because of states' new flexibility to enroll Medicaid beneficiaries in managed care without waivers. One-quarter of Medicaid recipients were in capitated plans in 1996.
A word of caution: The savings we're likely to see in Medicaid managed care in the next few years won't go on forever. The new groups being enrolled by the states–children and low-cost adults–aren't where the action is. The elderly and people with disabilities make up 70 percent of Medicaid spending–and managed care models "are still in the early stages of development and may not be able to provide care for the most expensive enrollees under state plans," according to the CBO.
After 2003, the CBO says, managed Medicaid enrollment increases will taper off as states have trouble enrolling chronically ill beneficiaries.
PSO Rules Panel Struggles With Solvency Equity
Remember that pesky provider-sponsored organization insolvency problem? At press time, the federal PSO rulemaking panel was to meet for what members hope will be the last time to settle differences of opinion about solvency standards for federally approved Medicare-sponsored PSOs.
The major stumbling block is how a PSO should define net worth when it applies for a federal waiver. It's not the amount of initial net worth needed (the panel has agreed on $1.5 million); it's what counts toward it that's gumming up the works.
Provider groups favor including credits for reinsurance, outsourcing of administrative activities and "sweat equity." Insurance industry representatives on the panel say PSOs should initially have $1.5 million in cash or cash reserves set aside for a rainy day.
Another obstacle is the liquidity standard. The Blue Cross and Blue Shield Association says that HMOs are required to set aside a year's funding up front in almost half of the states and that the same rules should apply to PSOs. The American Hospital Association counters that the Balanced Budget Act called for easing standards so as to allow PSOs to become established in the Medicare market.
Expect Changes In Medicare HMO Inpatient Rates
Per the Balanced Budget Act and Medicare, expect changes in payment rates for Medicare HMOs beginning in a couple of years. The budget legislation mandated that the Health Care Financing Administration implement a risk-adjusted payment system for all Medicare+Choice plans. HCFA says it will be ready with the new risk-based payment methodology by 1999 that will factor in the health status of a plan's Medicare members.
HCFA will probably adopt the Principal Inpatient Diagnostic Cost Group formula, which adjusts payment rates according to the diagnosis that the patient receives upon hospital admission. The more risk-prone a patient is when entering the hospital, the greater the payment.
Some experts predict that payments will increase–or decrease–by up to 40 percent for plans most affected by the inpatient risk adjustment. HCFA says that overall Medicare payments may be reduced an average of 9 percent as a result of risk adjustment, but that analysis is based on an estimate of HMOs' new–not current–enrollees.
Alice Rosenblatt, WellPoint Health Network's leading actuary, says the effects on smaller plans probably will be the most significant. "My biggest concern is what impact big payment changes will have on supplemental benefits for beneficiaries. You can't give the drug benefit one year, then take it away the next."
AHCPR: Employers Should Use Power To Boost Quality
More employers and health coalitions are using their market power to promote quality and lower costs–and that's good business, says a fresh Agency for Health Care Policy and Research report.
The report, "Theory and Reality of Value-Based Purchasing: Lessons from the Pioneers," says the pioneers are employers that use their purchasing power to collect data on quality and cost, use the data to select health plans and providers and offer employees financial incentives to enroll in plans with good track records.
In many areas, employers are teaming with government purchasers, such as state Medicaid programs and local health departments, to develop strategies for encouraging quality care in their communities, the report says.
The pioneers listed in the report: Dallas-Fort Worth Business Group on Health, Chicago Business Group on Health, Gateway Purchasing Association, General Motors, Digital Equipment, GTE, the Pacific Business Group on Health, Iowa's Community Health Purchasing Corp. and Pacific Bell.
Take as Needed …
The maternity stay rules will be out "any day now," says HCFA. They await clearance by the Office of Management and Budget. HCFA promulgated the rules under the Mothers' and Newborns' Health Protection Act, which took effect this year. The law requires group health insurance plans that offer maternity benefits to allow 48-hour hospital stays after normal births and 96-hour stays for births by Caesarean section…. AHCPR is seeking $15 million in fiscal 1999 to implement the scientific and research recommendations of the President's Commission on Consumer Protection and Quality in the Health Care Industry. The program would determine the effectiveness of quality measures in increasing the success rates of medical treatments.
---
Our most popular topics on Managedcaremag.com
---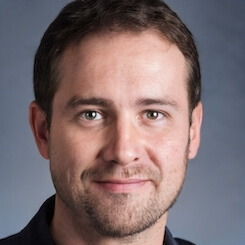 Paul Lendner ist ein praktizierender Experte im Bereich Gesundheit, Medizin und Fitness. Er schreibt bereits seit über 5 Jahren für das Managed Care Mag. Mit seinen Artikeln, die einen einzigartigen Expertenstatus nachweisen, liefert er unseren Lesern nicht nur Mehrwert, sondern auch Hilfestellung bei ihren Problemen.