The Medicare Commission is off and running in several different directions at once. The 17-member, bipartisan panel set up three task forces, with mandates ranging from coming up with suggestions for tinkering with Medicare to overhauling it in its entirety.
The most important task force will consider a complete rebooting of Medicare. The commission's co-chairmen, California House Republican Bill Thomas and Democratic Rep. John Breaux of Louisiana, said at the panel's first meeting on March 6 that sweeping structural reform is needed. Thomas suggested merging Parts A and B, and examining the program in relation to Social Security.
Breaux said he was sick of the "same old, same old" attempts to change Medicare incrementally. He favors home-health care reform and experimenting with new delivery systems. Look for this group to explore replacing the $200 billion-a-year program with a system requiring workers to start mandatory savings plans to pay for future medical needs.
The second task force will focus on the benefits package and Medicare's role in paying for physician training programs. The third will examine ways to cut fraud and waste, and consider whether wealthier retirees should pay higher premiums.
The commission will report by March 1, 1999.
Two Agencies: Don't Change Antitrust Laws
Don't expect quick revision of antitrust laws that forbid independently employed physicians to bargain collectively with managed care plans.
Both the Department of Justice and the Federal Trade Commission favor current antitrust policy, which allows only physicians employed by institutions to engage in collective bargaining.
However, the issue continues to generate heat in Washington because California Rep. Tom Campbell, a Republican, is about to introduce legislation that would allow health care professionals to form collective bargaining units to negotiate with HMOs and other insurers. AMA Associate General Counsel Edward Hirshfeld is in favor of exempting self-employed physicians from antitrust laws. The AMA may lobby in favor of the idea (see page 8 for a related story about AMA lobbying efforts), but most observers say there's little chance that any legislative changes to antitrust statutes will take place in this session of Congress.
Norwood and Gingrich Butt On Reform Pace
The managed care reform bill sponsored by Republican Rep. Charles Norwood of Georgia is gaining momentum–at least, within the halls of Congress. Norwood allies have polled, informally, rank-and-file House Republicans and found growing support for his Patient Access to Responsible Care Act, or PARCA. Tangible evidence: The bill has more than 200 co-sponsors.
But in a speech to the American Association of Health Plans, House Speaker Newt Gingrich said that Congress should deal with the larger issue of the direction of health care before it takes up specific HMO issues. Gingrich wants time for the GOP task force on health care quality, which he set up, to come up with its own recommendations for a health care consumer bill of rights.
Undaunted, Norwood vows to press ahead, regardless of Gingrich and in spite of employer concerns and HMO resentment about what's viewed as the real bone of contention: provisions permitting patients to sue health plans if denied care. The Health Benefits Coalition issued a report saying it would cost insurance companies $1 billion each year in jury verdicts and lawyers' fees, based on physicians' experiences with malpractice suits.
Clinton Orders 'Bill of Rights' In U.S. Programs
Speaking of a bill of rights, millions of beneficiaries in federal health care programs recently received one, courtesy of an executive order signed by President Clinton. The president's order establishes a set of minimum consumer protection standards, including direct access to medical specialists for patients with serious conditions; right of appeal to an outside panel for denial of coverage; and more complete disclosure by health plans, doctors and hospitals about their services and payment schemes. The order takes effect this September for people covered by military health programs, and in December 1999 for federal employees and Medicare and Medicaid recipients.
Clinton's order is the same plan he sent to Capitol Hill, following the recommendations made by a 34-member advisory panel last November. Is Clinton sending Congress a message? Says one of the president's senior health care advisers: "The idea here is that the federal government can lead by example. We can provide rights to people within the federal health system, and the private sector should take up these basic rights and responsibilities for other consumers."
HHS Contractors To Ratchet Up Antifraud Activity
Flush with successes from recent efforts to sniff out Medicare fraud and abuse, the Department of Health and Human Services has launched the next phase of its antifraud campaign. HHS will begin hiring anti-fraud contractors, following a 60-day public comment period.
Contractors will have liberty to review provider records for medical necessity of claims; cost audit reports, to ensure that only proper overhead was included in claims; and secondary payer determinations, to double-check that Medicare is not paying bills other insurers should cover. The Health Insurance Portability and Accountability Act gives HHS authority to hire the contractors to keep Medicare participants honest.
Using in-house investigators in tandem with law enforcement officials, Medicare saved over $8 billion through anti-fraud and abuse efforts in 1997. HHS estimates that for every $1 it spent on fraud detection activities, $23 was either saved or recovered.
HCFA Moves Up Report Deadline; AAHP Burns
The deadline for submission of adjusted community rate information from potential Medicare+Choice plans is May 1. That has the American Association of Health Plans just a little upset. Why? The deadline had been Nov. 15, 1998.
In a letter to the Health Care Financing Administration, AAHP urged HCFA to delay use of the new reporting requirements until next year. Critical testing of new reporting documents has not been completed, and immediate implementation of use of those documents would be "premature," according to AAHP.
HCFA wanted more time to develop Medicare managed care payment rates.
Take as Needed…
Speaking of Medicare+ Choice, HCFA issued an operational policy letter explaining how some reimbursement models will adapt to the new structure. The Balanced Budget Act eliminated prepayment plans, which provide only Part B benefits, and medicare risk contracts after this year, and cost contracts by 2002. Current cost contractors that also have a prepayment agreement may move members into cost contracts with HCFA approval…. President Clinton's proposed 1999 Veterans Affairs budget includes a $17 billion cut in health care spending. In past years, the VA health care budget has increased $1 billion annually. The Clinton administration does not want to spend money on vets who claim their illnesses resulted from smoking…. Even with Medicare, senior citizens spend almost one-fifth of their incomes on health care. According to a report by the American Association of Retired Persons, Medicare recipients shelled out an average of 19 percent of their incomes, or $2,149, for health care in 1997…. The Department of Health and Human Services has kicked 1,400 health care professionals out of Medicare and Medicaid for defaulting on federal health education loans. A list of those disqualified is posted on the Internet at http:// www.defaulteddocs.dhhs.gov and is updated regularly.
---
Our most popular topics on Managedcaremag.com
---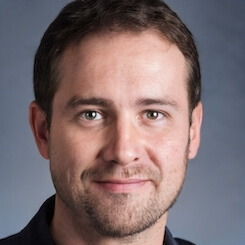 Paul Lendner ist ein praktizierender Experte im Bereich Gesundheit, Medizin und Fitness. Er schreibt bereits seit über 5 Jahren für das Managed Care Mag. Mit seinen Artikeln, die einen einzigartigen Expertenstatus nachweisen, liefert er unseren Lesern nicht nur Mehrwert, sondern auch Hilfestellung bei ihren Problemen.