From time to time we have discussed how important it is for physicians to consider the Ethics in Patient Referral Act (the so-called Stark law) when crafting an income division or compensation formula. This law prohibits physicians from dividing income among themselves in a way that tracks their utilization of certain "designated health services." In January, the Health Care Financing Administration proposed regulations that clarify or modify the Stark law. No doubt, HCFA will consider many of these proposals already to have the force of law, on the theory that many are restatements of existing law.
It is essential that physicians act now to ensure that their compensation formulas comply with the Stark law–including the new proposed regulations.
First, let's back up and put things in context. When the original Stark law took effect in 1993, it prohibited only referrals to lab services in which referring physicians had financial interests. Amendments that took effect Jan. 1, 1995, enlarged the scope of the law. The broader Stark law, known informally as "Stark II," states that if a physician or an immediate family member has a financial relationship, as defined by the law, with an entity that provides one of the designated health services, the physician may refer only if the referral qualifies for one of several exceptions. Further, the entity providing the service may not present a claim for any such service if the referral was from a physician with a financial interest, though, again, exceptions apply.
The designated services include:
Clinical laboratory services
Physical therapy
Occupational therapy
Radiology, including X-ray, computerized tomography, ultrasound and magnetic resonance imaging services
Radiation therapy
Durable medical equipment
Parenteral and enteral nutrients, equipment and supplies
Prosthetics, orthotics and other such devices
Home health services
Outpatient prescription drugs
Inpatient and outpatient hospital services
The law prohibits a wide range of financial relationships. Specifically, prohibited financial relationships with a provider are physician ownership or investment interests in the entity, or a compensation arrangement between the physician and the entity.
About those exceptions
There are a fair number of exceptions to the Stark law, but caution is advised: Do not rely on this overview of exceptions without careful discussion with a health care lawyer.
Some exceptions apply to both the ownership and compensation arrangement prohibitions. These include:
Services referred by the physician to another physician employee of the group, or to an allied health professional who is employed by the group and supervised by one of the group physicians.
In-office ancillary services. This exception applies to designated services rendered on the premises. This exception has various requirements about physical proximity, supervision, consolidation of resources and billing procedures, to name several.
Other exceptions relate only to the ownership/investment prohibition. These include:
Services rendered in rural areas. This applies only to ownership. Any compensation arrangement between the referring physician and a rurally designated provider must qualify for one of the compensation arrangement exceptions. For purposes of the law, a rural provider is one that fits Medicare's definition of a rural provider. Physicians who are unsure of the status of their location should check their local hospital's status for Medicare reimbursement. The same designation will almost certainly apply.
Hospital ownership. Ownership in a hospital subsidiary, joint venture or in an organization affiliated with the hospital will not qualify as an exception.
More compensation exceptions
Other exceptions relate only to compensation arrangements. These include:
Office space rental. This exception requires a written contract and a precise delineation of the space to be rented, the fee charged and times and dates the space is to be available. Space used intermittently must be dedicated to the tenant during the lease time and cannot be shared among several tenants. This exception also requires that the financial terms of the lease remain fixed for at least a year. Finally, the fee should not vary according to the volume or value of referrals. This means that arrangements tying rent to utilization are risky, because such utilization is often influenced by the landlord when the landlord is also a referral source.
Equipment rental. This is similar to the office space rental exception–a precise description of what is to be rented, when it is to be used, how it is to be charged and so forth should be written into contracts.
Compensation for hospital services unrelated to designated health services billed by the hospital. This exception generally applies to hospital-based physicians who turn their payment entitlement over to the hospital.
Physician recruitment incentives. This focuses on hospital recruitment of out-of-town doctors and limits recruitment incentives.
Isolated transactions. These are defined as those with no further financial activity between the parties for at least six months. The sale of a medical practice might qualify for this exception.
Divide and conquer
Finally, a number of exceptions relate to physician income division arrangements. Many of the exceptions listed above apply only to group practices, as defined by the law. A key requirement is that the group must divide its income in a way that does not reflect the volume or value of referrals of the designated services. Thus, all group practice exceptions require that physicians divide income in a way that satisfies the law's no-tracking rule.
There are several other exceptions that apply to income division issues:
Employment exception. This allows referrals to a physician's employer, as long as certain criteria are satisfied. The compensation arrangement between the physician and his or her employer may not reflect the volume or value of referrals or other business between the parties.
Personal services arrangements. This applies to clinical, administrative and management relationships. It contains, essentially, the same requirements as for equipment and space-lease exceptions. If the parties have other financial relationships, these must be referenced in the contract.
De minimis exception. This new exception protects incidental gifts to or from a referring physician, as long as gifts are not worth more than $50 each or $300 total.
Fair market value exception. Also new, this protects compensation arrangements that can be demonstrated to fall within accepted "fair market value" parameters. This is intended to cover appropriate circumstances not already protected by the pre-existing exceptions.
Making sense of it
This framework for the Stark law has given rise to a voluminous body of obtuse and bizarre interpretations and commentary. Unfortunately, providers do not have the luxury of sitting back and waiting for clarification from HCFA. Technically, Stark II has been in effect for over three years. HCFA and the Office of Inspector General will go after providers for violations, notwithstanding the fact that the proposed regulations are not yet given full force of law. Their position almost certainly will be that many regulations are simply restatements or clarifications of existing rules and providers are fully accountable for compliance with these rules.
With which rules? Who knows?
I don't mean to be flip. The newly proposed regulations are not yet in force. Many proposed regulations mirror language from prior regulations, which applied only to clinical laboratories, or they mirror statutory language that applies to all of the designated health services. These restatements will almost certainly be deemed in force now. But the large portion of proposed regulations that blend old policy with new interpretations falls into a murky gray area of regulatory limbo. These will be probably considered in force to the extent HCFA believes providers have had fair warning of the intent since Stark II became law.
This makes it extremely dangerous for physicians to ignore enforcement regulations merely because they are proposed. HCFA and the OIG say Stark law violations are fraud, subject to sanctions under the False Claims Act and other false billings statutes, as well as Stark II itself. Penalties are based on each claim, defined by HCFA as each line item on claims forms. Thus, a medical group that submits correctly coded claims for legitimate services that nonetheless violate the Stark law are vulnerable to substantial fines and penalties–including suspension from Medicare or Medicaid.
Next month, we will apply the new regulations to physician compensation arrangements.
---
Our most popular topics on Managedcaremag.com
---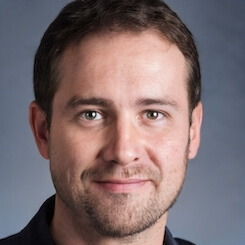 Paul Lendner ist ein praktizierender Experte im Bereich Gesundheit, Medizin und Fitness. Er schreibt bereits seit über 5 Jahren für das Managed Care Mag. Mit seinen Artikeln, die einen einzigartigen Expertenstatus nachweisen, liefert er unseren Lesern nicht nur Mehrwert, sondern auch Hilfestellung bei ihren Problemen.