Arthur Goshin, M.D., M.P.H., president of Health Care Plan, a prosperous, 160,000-member, not-for-profit HMO in Buffalo, recently went to what was billed as a negotiation session with a large hospital system. In theory, negotiation is a two-way street. In practice, this session was more like a one-way, limited-access highway–headed in the other direction. "They felt no need to make any deal other than the one they wanted to make," says Goshin. "They know they have leverage because around here there isn't another place you can go for the services they have."
In Boston, a large manufacturer has all of the health plans that want a piece of its business set up shop simultaneously in separate suites in a hotel, according to Manuel Lowenhaupt, M.D., a partner in Deloitte & Touche consulting. Then the company's benefit managers go from room to room and plan to plan, playing one offer against the other. "The people with the HMOs describe it as a very stressful experience," says Lowenhaupt. "But the company wants to make it a very, very competitive situation."
And for dessert, humble pie was served.
Maybe managed care never really was that big, bad, swaggering, cost-crunching behemoth that it was made out to be. Still, over the past year or so, there is little doubt that the industry has suffered a startling role reversal: managed care companies have now found themselves on the receiving end of a big squeeze that has resulted in disappointing earnings and narrow-to-negative operating margins. "Two years ago, everybody thought managed care was going to put the squeeze on everyone else," notes Mitchell Kornblit, a principal in Shattuck Hammond Partners, a New York City-based investment and consulting firm.
Employers and other payers, which have gotten used to low health care cost increases dating back to 1995, are pushing on managed care from one side. Physicians, hospitals and pharmaceutical companies, emboldened by new bargaining clout because of consolidation, a pipeline chock-full of new drugs and the anti-managed care tenor of the times, are pushing from the other side. Meanwhile, consumers want more choice and freedom to roam outside of the physician and hospital network, a prescription for taking the "managed" out of "managed care" if there ever was one.
Customary response
In the short term, the industry is trying to extricate itself from the squeeze in that time-honored way of insurers: It is raising premiums, starting with single-digit increases this year and negotiating for some double-digit increases in 1999 (though whether large buyers will acquiesce is far from certain). Many companies also acknowledge that they expanded too fast and are now deserting certain markets. If Wall Street's reaction is any indication, this is just what the doctor ordered. Notwithstanding Oxford Health Plans' problems, HMO stock prices have jumped by more than 35 percent this year. "I think what has been gained in premiums will restore industry profitability," says Richard Hamer, director of InterStudy Publications, the St. Paul, Minn., managed care research organization.
More complicated than that?
Still, it is impossible to ignore the Greek chorus of analysts, academics and managed care executives who see the recent squeeze as portending something a lot more fundamental than the need for a price fix and a pat on the back from a twitchy stock market. What we are seeing, they argue, is the end of the easy part of managed care, when driving a hard bargain and shortening hospital stays was enough to stir up a frothy mixture of high margins, cut-rate prices and expanding market share.
Blaine Bos, a Chicago-based principal of William Mercer, says, "The really quick hits– those that are administrative–are gone." The next frontier, he says, is management of clinical care and of lifestyle.
"If managed care is going to save money in the long run, it has to get involved in managing the process of care," says Kenneth E. Thorpe, Ph.D., a health economist at Tulane University's School of Public Health and Tropical Medicine in New Orleans. "Some managed care organizations have done that, but most have not. A lot have managed price, not care."
"The industry has done quite a good job of sweating out some of the gross inefficiencies of the system," says Gordon Moore, M.D., professor of ambulatory care and prevention at Harvard Medical School and a Harvard Pilgrim Health Care researcher. "But it has done it without making fundamental changes in the way hospitals and doctors are organized and how they practice. Now comes the hard part: not managed care, but managing care."
"Financially, the industry will survive," says Stephen Cigich, a Milliman & Robertson actuary. "Where it is fundamentally in trouble is from the social acceptance standpoint. Consumer advocates tend to view managed care as 'less care,' which they equate to 'poor care.'
"Fragmented delivery systems without provider coordination may support this view," he continues. "There needs to be a high level of cooperation within the delivery system, and that lack of cooperation has been a barrier to the proper application of managed care principles."
Of spilled blood and razors
Evidence of managed care's changing fortunes started to pile up late last summer and autumn when one large publicly traded managed care company after another–Aetna, Cigna, PacifiCare–reported disappointing quarterly earnings. Wall Street analysts generally diagnosed the problem as managed care losing its grip on spiraling medical costs. Then came high-flying Oxford's Oct. 27 announcement of its first quarterly loss ever and the accompanying meltdown of its stock price from $89 last July to $13.75 on Dec. 29–and that turned out to be just an opening act for months of ghastly news about the Norwalk, Conn.-based company.
Of course, financial woes have not been limited to the industry's high profile, for-profit companies. Kaiser Permanente ended 1997 with a roughly $270 million deficit ($180 million of red ink on its home California turf alone), the first-ever loss in that not-for-profit HMO's 53-year history. In Minnesota, where by law all the HMOs are not-for-profit, the Minnesota Council of Health Plans calculated that in 1997 the combined losses of its 10 members came to $54 million and only one plan, PreferredOne Community Health Plan in St. Cloud, northwest of the Twin Cities, did not have an operating loss. In Massachusetts, where strong regional not-for-profits dominate the market, HMOs made money, but just barely, and executives lamented the danger of such "razor-thin margins."
Hamer at InterStudy says, "Without question, the most dramatic HMO financial trend through 1997 has been the decline in profitability." A headline from Texas got it right: "HMOs Bleed Red Ink in North Texas."
Though the problems in the industry became impossible to ignore last year, various surveys and statistics show that the trouble was really brewing much earlier. InterStudy's surveys, for instance, show a steady climb in the number of HMOs reporting a positive profit margin starting in 1988, a plateau from 1990 to 1994, and then a sharp drop-off to where less than half, 49 percent, operated in the black last year. Even in the best of times, the average operating margin in the industry wasn't wide–2.4 percent in 1994. But at least it was in the black. Through the first three quarters of last year, InterStudy found, the average operating margin was minus 1.2 percent. According to a Milliman & Robertson survey, net income as a percentage of premium fell from 5.6 percent in 1994 to 2.7 percent two years later.
Premium rates
One way to look at this red ink is to see the wounds as largely self-inflicted by managed care companies so hell-bent on market share that they grew too fast and set prices too low. Instead of the big squeeze, think of it as the big tease by managed care plans to get as much business as possible. "With all the folks entering the managed care business, there was a lot of low pricing as a means of entering the marketplace," notes John Bigalke, an Orlando, Fla.-based partner in Price Waterhouse, the accounting and consulting firm. Goshin, at Health Care Plan, notes that in 1996 (the last year for which complete figures are available) only 8 of the 34 health plans operating in New York State priced their premiums so that they would have "underwriting gains"–in other words, premium revenues that would meet their costs. Goshin says that especially in the New York City and Long Island areas, managed care companies–including Vytra, of which Health Care Plan is majority owner–have had to scramble to get a foothold in the market. "In some cases, you have organizations that have been holding their premiums too low, growing too fast, not controlling medical costs," says Goshin. Take this way of doing business to an extreme "and you get an Oxford," he adds.
Oxford may be the outlier, but other health plans that have also had their feet on the accelerator are now beating a hasty retreat. Kaiser wants to sell its Texas HMO. PacifiCare is pulling out of Medicaid and of parts of Oregon, and has put a "for sale" sign on the Utah business it acquired when it bought FHP last year. "At what price growth?" asks David Erickson, director of investor relations for PacifiCare. "If you are growing the business but losing money, that makes no sense."
Even in a relatively genteel market such as Minnesota, as highly regulated as it is, competitive pressures have kept premiums down, even as pressure builds on the medical expense side, according to Michael Scandrett, executive director of the Minnesota Council of Health Plans.
Just how much of this premium pricing is the result of internally generated strategy by health plans and how much is simply reaction to what employers and other large buyers have demanded is worth pondering, though in the end perhaps they are just different sides of the same coin: Health plans have bargained for business with low prices because they are responding to what the market wants and expects. Still, as Deloitte's Lowenhaupt points out, depending on the market, managed care organizations can be in the position of supplicant price takers, not aggressive price makers. At the very least, that observation muddies the idea that managed care companies have strategically–and deliberately–underpriced premiums to grab market share.
It's the cycle
Another possibility is that managed care is just seeing the reappearance of the familiar "underwriting cycle": In the days of indemnity insurance, rates would rise, profits would go up, then companies would eagerly drop prices to attract more business. But then costs would exceed what rates could sustain and insurers would bump up premiums–starting the whole cycle over again.
But especially in the last four years, with low-to-negative premium growth nationwide, the wheels seem to have fallen off the underwriting cycle. Says Goshin, "In the last six years or so, you haven't seen the cycle. It hasn't emerged, in part because it has been masked by the rapid growth of managed care."
Until now. Perhaps. "There is real debate on whether HMOs are susceptible to an underwriting cycle," says Hamer. "I believe HMOs have a cycle, but it is longer than the three-year cycle of indemnity insurers." Because HMOs are prepaid plans with strong ties to purchasers and providers, he says, they have more control over revenues and medical expenses than do indemnity insurers. But, he adds, "We really only have twenty years' HMO experience, so the periodicity of the cycle is not completely understood."
Erickson, at PacifiCare, sees a different, if related, cycle at work. In the mid-'80s, just as in the early '90s, HMO membership grew quickly, but so did the number of HMOs chasing business, driving prices down. The mid-'80s boom was followed by what Erickson calls a "rationalization process"–what others might call an industry shakeout–when three out of four HMOs lost money and many went out of business. Currently, Erickson believes, the industry is going through a similar post-boom rationalization, adjusting prices and getting more selective about markets.
Getting the right price
Questions about whether managed care is going through a fairly predictable cycle–or is suffering from self-inflicted combat wounds in the quest for market share–matter because depending on how they are answered, the managed care industry may be able to decompress the big squeeze rather painlessly with some premium hikes and by abandoning some markets. Judging by 1998's stock prices, Wall Street certainly thinks it will work.
Only time can give the final verdict, but obviously raising premiums is a two-way street: Health plans can want to raise them all they want but the purchasers also have to agree to pay them. On that score, the evidence so far is mixed. Though nationally the premium hikes have been in the 4- to 8-percent range this year, PacifiCare has aggressively raised its prices by double-digits in many markets, according to Erickson. Jeff Folick, the company's chief operating officer, says PacifiCare has lost about 100,000 of its 4 million enrollees in the last 12 months, but that 35 percent of those membership losses are the result of getting out of markets. Folick says, "I think there is a recognition by purchasers that their goals, in terms of health-care cost reductions, have been achieved and there is a realism about future increases."
Of course, even premium increases in a politically acceptable range have consequences. If employers pass them on to employees, then the ranks of the uninsured are likely to grow, according to Thorpe at Tulane, with the people making less than $35,000 the hardest hit. "If you are a secretary making $17,000 and you've got to pay $5,000 a year for family health insurance, you are not going to take it. You can't afford it," he says.
Vicki Caldeira, a lobbyist for the National Federation of Independent Business, notes that small businesses lack the negotiating clout of major payers and typically pay 30 percent more for insurance than big purchasers to begin with. Even a small premium hike can force owners of small businesses to drop coverage, Caldeira says, citing a recent study that calculated that for every 1-percent increase in premiums, an additional 400,000 Americans become uninsured.
Yet it seems very likely that the premium hikes this year and next will serve the managed care industry's purposes and provide some quick big-squeeze relief. There is serious doubt, however, whether a moderately richer flow of premium income will be enough to ensure the industry's long-term health. Indeed, there is the "the low-hanging fruit" school of thought that managed care's mid-'90s triumph, which was to finally bring medical inflation under control, was the result of easy pickings–squeezing down payments to physicians and hospitals and reducing hospital days. Now there seems to be near-unanimity of opinion that physicians and hospitals are now sufficiently organized and consolidated to fight back and bargain effectively with HMOs. "I think the HMOs have squeezed all the money that they can out of the provider side," says Price Waterhouse's Bigalke. Moreover, with 85 percent of people who get health coverage through their employers now in some form of managed care, there is not much more money to be made simply by switching people from expensive indemnity coverage into a health plan.
So what else can managed care do to hold the line on medical expenses, build margins back up and avoid an existential crisis? Many experts and managed care executives see shifting risk to providers and capitation as the ultimate answer. Erickson pegs the beginning of the turnaround at PacifiCare partly on the company's aggressive efforts to push capitation in Nevada and to impose it more stringently in the state of Washington. But capitation is still bigger in California and a handful of western states than it is in other parts of the country, and it hasn't really caught on in markets where consumers are demanding a loose network and a lot of choice.
Short of capitation, there is managed care's familiar bag of tricks: clinical practice guidelines, disease management and utilization control. As Bigalke correctly points out, the medical literature is crammed with studies showing how physicians could improve their patients' health, improve treatments and save money. Yet skepticism abounds about how much more really can be done outside of a few familiar cases, such as asthma disease management programs aimed at decreasing ER visits. One major problem, as Thorpe sees it, is the current structure of the industry. Because physicians often accept payment from several plans, no one plan has enough influence over the practice patterns. Besides, recent experiences with pharmaceutical costs underscore the idea that medical advances are just as likely to add to costs as to subtract from them, especially with drug companies now plowing millions into direct-to-consumer advertising.
Squeezed out?
Implicit in the "low-hanging fruit" observation about managed care's margin squeeze is the suggestion that buyers might not have much use for the managed care if its cost-control usefulness was, in effect, a one-shot deal. Direct contracting with providers and that ever-beguiling promise of "eliminating the middle man" are often invoked in this context.
But any ideas that the "big squeeze" foreshadows the "big squeeze-out" for managed care are misplaced. For one thing, the managed care industry is itself consolidating, which may give it new clout as well as ease competitive pressures on price. The fact that 85 percent of all workers are in some sort of managed care plan is another reason to bet on the industry's staying power. Bos, at William Mercer, doesn't think it likely that corporate benefit offices will jump ship because of a year or two of premium increases, though he quickly adds that might change with several consecutive years of double-digit increases.
Finally, managed care holds a unique position in the annals of health care coverage, which is something that buyers won't forget, says Daniel O'Connell, corporate director of employee benefits for United Technologies in Hartford. "The only thing that has had any success in controlling medical expenses is carefully constructed managed care. I think there is still a future for that."
---
Our most popular topics on Managedcaremag.com
---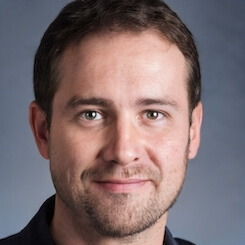 Paul Lendner ist ein praktizierender Experte im Bereich Gesundheit, Medizin und Fitness. Er schreibt bereits seit über 5 Jahren für das Managed Care Mag. Mit seinen Artikeln, die einen einzigartigen Expertenstatus nachweisen, liefert er unseren Lesern nicht nur Mehrwert, sondern auch Hilfestellung bei ihren Problemen.