West Virginia Gov. Cecil H. Underwood last month unveiled a disease management program to control Medicaid prescription drug costs. The governor chose the new program instead of a formulary, which a study group he appointed had proposed.
The National Pharmaceutical Council, a not-for-profit organization funded by a group of drug manufacturers, will provide $500,000 for the startup. West Virginia is seeking to cut Medicaid drug costs by $14 million a year, about 10 percent of the $147 million the state spent on drugs for Medicaid beneficiaries in 1997.
The new program will try to educate Medicaid beneficiaries so they'll take their medicines more faithfully and comply more fully with their treatment plans. The hope is that the eventual result will be fewer emergency room visits and lower overall health care costs. The state concedes that prescription drug costs will probably increase in the first year of the disease management program.
Virginia's Health Outcomes Partnership, the only similar state program in the nation, didn't realize substantial savings for four years, says Elizabeth S. Lawton, West Virginia's commissioner of medical services.
The new program will be modeled in part on that of Virginia, where registered pharmacists attend seminars on communication skills and management of different disease states to enable them to improve their counseling skills.
West Virginia anticipates that its disease management program will have "an impact" after its first year. At first, the program will focus on one or two diseases, which have not yet been identified.
The West Virginia Pharmacists Association strongly supported the formulary option.
Florida Physicians Sue Prudential, May Form Union
The Florida Medical Association and other physician groups in the state have sued Prudential Health Care Plan, charging that the HMO has illegally denied claims or delayed payment. The North Florida Obstetrical & Gynecological Association and the Florida Physicians Association joined in the suit, filed in late July in Duval County Court.
The suit claims that Prudential arbitrarily rejects claims for patients once the cost of their care exceeds $1,000 per year. The suit also alleges that Prudential rejected Ob-Gyn claims on the grounds that patients had other coverage in the absence of any evidence of such coverage. North Florida Ob-Gyn says that Prudential rejected one third of the group's claims last year, worth $500,000, because the insurer said the patients had other coverage.
The lawsuit is part of an ongoing dispute between physicians and managed care plans that is leading physicians to consider the once-unheard-of option of unionizing. In May, delegates at the medical association's annual meeting narrowly voted down a proposal to form a union. Instead, the 17,000-member group decided to create a Managed Care Advocacy Center to collect evidence of HMO "abuses" and share its findings with legislators and the press.
FPA, which is the second-largest physician group in the state with 4,000 members, will present a plan to form a union to a meeting of delegates this fall. To avoid violating federal antitrust rules that bar joint negotiation of rates, FPA plans to focus on noneconomic issues such as clinical autonomy.
Colorado Fines Cigna $126,000 For Violations
The Colorado Division of Insurance imposed its largest-ever fine, $126,000, on Cigna Health Care and Connecticut General Life Insurance, a Cigna indemnity unit, for violating state law by failing to actively market a low-cost standard health plan to small businesses.
The state also cited the company for inadequately responding to complaints, issuing incorrect policy forms, making underwriting errors and incorrectly issuing credentials to insurance agents.
State law requires insurers to offer and market basic health plans with standardized benefits and guaranteed coverage to small companies. An insurer's failure to market the basic plan could drive a high number of high-cost cases to other insurers, raising their costs, the state says.
Cigna said it has solved many of the problems raised by the state.
Texas HMO Agrees To Pay Back $3.4M To Physicians
Harris Methodist Health Plan will pay back $3.4 million to physicians who were penalized or who lost bonuses under the North Texas HMO's now-defunct pharmacy reimbursement policy. The plan, which has 325,000 members, also will pay a $100,000 fine to the state and pay up to $50,000 to the Texas Insurance Department for consulting help in rewriting its contracts with physicians.
The payments are part of a consent agreement that will settle a lawsuit filed against Harris in April. Of the $3.4 million, $2.6 million will go to physicians who exceeded their prescription drug budgets and $725,000 will go to physicians who lost bonuses when they failed to meet plan targets for spending on prescriptions, specialists and hospital care.
The settlement is the first penalty imposed under a state law that prohibits HMOs from using financial incentives that reward physicians for limiting medically necessary care.
The 6,000 physicians who work with Harris will receive new contracts starting this month. The plan expects it to take two to three months to distribute all of the new contracts. Physicians will then have 60 days to sign if they wish to continue in the Harris network. The newly offered deal limits bonuses tied to financial performance to 10 percent of a physician's base salary, and does not impose penalties for missing budget targets.
The Texas Department of Insurance is investigating other health plans, which it declined to identify, to see if they are improperly using financial incentives to limit medically needed care.
Following Trend, Michigan HMOs Lose $42 Million
Despite enrollment growth, HMOs in Michigan lost $42.6 million last year due to lower premium revenues, and lost another $21.3 million in the first quarter of 1998. The 1997 loss was 1.1 percent of the plans' revenues of $3.7 billion, and followed surpluses of $40.4 million in 1996 and $105.2 million in 1995.
The financial results are among trends and issues analyzed in "Michigan Managed Care Review 1998" by Minneapolis-based managed care analyst Allan Baumgarten, who has also analyzed managed care trends in Colorado, Illinois, Minnesota and Ohio. Baumgarten attributed Michigan HMOs' financial problems to continuing pressure on commercial premiums, rising medical costs and reductions in Medicaid payments. Michigan plans saw their medical loss ratio increase from 90.1 percent in 1996 to 92.5 percent last year.
HMO enrollment in Michigan increased 11.4 percent to 2.4 million. One fourth of Michigan residents are in health maintenance organizations.
Maine Law Leads Insurers To Leave State
A Maine law that requires health insurers to use community rating for employer groups of up to 50 people is driving group health insurers out of the state. At least six have left so far this year, when the state began barring insurers from using existing (some say "pre-existing") medical conditions to set premium rates, which must fall between minimums and maximums that are established by the state.
Fourteen group insurers remain in the state.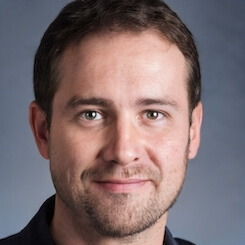 Paul Lendner ist ein praktizierender Experte im Bereich Gesundheit, Medizin und Fitness. Er schreibt bereits seit über 5 Jahren für das Managed Care Mag. Mit seinen Artikeln, die einen einzigartigen Expertenstatus nachweisen, liefert er unseren Lesern nicht nur Mehrwert, sondern auch Hilfestellung bei ihren Problemen.