Patients may soon need an appointment to see a pharmacist. If trends continue, community pharmacists will join the ranks of physician extenders, getting paid to provide patient care. Exactly what kind of care is still up for grabs, but a role in disease management looks like a good bet. At least, that's what the Health Care Financing Administration is counting on in Mississippi.
When HCFA approved an amendment to Mississippi's Medicaid plan last year, the state became the first — and thus far, the only — to pay for pharmacists' services to Medicaid patients. Pharmacists can evaluate patients, assess compliance, review drug therapy, and educate those patients in physician-supervised disease management programs for asthma, coagulation, diabetes, and hyperlipidemia.
Mississippi may be just the beginning. With medication interactions and lack of compliance triggering $1 billion annually in hospitalizations nationwide, others are watching. Arkansas, Missouri, North Carolina, Ohio, Rhode Island, and Wisconsin are considering plans similar to that of Mississippi, according to Carmen Catizone, executive director for the National Boards of Pharmacy. In addition, private insurers are poised to implement collaborative practice arrangements involving pharmacists. The drug industry is eyeing this huge new market, too; already, DuPont and Glaxo Wellcome are providing special pharmaceutical care programs in Mississippi.
Not enough physicians
"We have a problem in Mississippi with access to health care professionals," explains Medicaid Director Helen Wetherbee, J.D., M.P.H. "We spend close to $90 million a year in avoidable hospitalizations for patients with chronic diseases, so it makes sense to consider using pharmacists to help patients manage their disease."
Under the state's program, a patient can be referred by a physician only with an individualized care protocol. Pharmacists are paid $20 for a patient encounter averaging between 15 and 30 minutes, up to 12 visits per patient per year. Pharmacist visits do not count against a patient's physician visits. Pharmacists must also provide a separate area for patient consults, maintain a pharmaceutical care record, and stay in touch with the referring physician.
To participate, pharmacists must complete 24 to 30 hours of course work and pass an examination for each disease. A one-day, disease-specific workshop is under development by the American Pharmaceutical Association and will be added to the requirements. Pharmacists must be recertified in each disease every two years.
About 100 pharmacists are certified in at least one disease, according to Mississippi Board of Pharmacy Executive Director William L. "Buck" Stevens. By year's end, 200 will be certified.
"If we do this well, patients are the real winners," says Stevens, who adds, "It's going to save a tremendous amount of money in crisis management."
Before HCFA's approval came years of lobbying by pharmacy associations; drug manufacturers, suppliers, wholesalers, and retailers; software vendors; and the University of Mississippi School of Pharmacy. Another reason Mississippi got the nod, says Stevens, is the Jackson Medical Mall, a large primary care center that opened last year.
About a half mile from University of Mississippi Medical Center, the once-abandoned shopping center was renovated with $25 million from the Jackson Medical Mall Foundation. The United Way kicked in another $25 million for neighborhood renovation. Mall physicians, nurses, pharmacists, and dietitians are expected to serve as many as 500,000 patients annually.
Inside, physicians refer patients to the mall's Pharmaceutical Care Clinic if there's no pharmacist close to home. Students in the university's Pharm.D. program spend their fifth and sixth years at the clinic.
Tina Dancer, Pharm.D., assistant professor of clinical pharmacy practice at UMMC, is certified to provide asthma, diabetes, and lipid disease services to Medicaid patients. Helping an asthmatic or diabetic understand his disease and to use medications and devices takes 45 minutes to an hour, depending on the patient's literacy level. "There's no way that can be done in a typical physician visit," says Dancer.
Jimmy Bennett, R.Ph., owner of the James Bennett Apothecary in Corinth, Miss., is diabetes-certified and plans to take the exam for asthma. Another pharmacist in the store is certified for coagulation and lipids. Bennett says his pharmacy has approximately 150 diabetes and 50 coagulation Medicaid patients, but he'd like to increase those numbers through referrals from local physicians and rural health clinics.
"With the Medicaid population, they don't have a clue about how to take care of themselves," says Bennett. "If all we do is teach them how to analyze whether their blood sugars are too high or too low, that's a step in the right direction."
Whose turf?
Twenty-one states give pharmacists the authority to initiate or modify drug treatment under collaborative agreements with physicians. What makes the Mississippi program unique is that pharmacists share responsibility for disease management and outcomes, rather than focusing only on individual prescriptions.
There is evidence that patients, physicians, and pharmacists working together can achieve positive results in managing disease. A recent APhA report claims substantial improvements in drug therapy persistence and compliance compared with similar populations without access to pharmaceutical care. Another study, by Kaiser Permanente, demonstrates substantial decreases in hospital days and emergency room visits by asthma patients when they are enrolled in a collaborative practice program.
These studies have proponents of pharmaceutical care looking for big things from Mississippi. No outcomes data have been compiled yet; conclusive results are expected in 2001. H. Joseph Byrd, Pharm.D., chairman and professor of clinical pharmacy practice at UMMC, hopes to add the Mississippi data to the literature. "Everybody believes this has impact," says Byrd. "Now we've got to show that it does."
Some physicians are concerned about what Mississippi pharmacists can do now.
The AMA has no formal policies about pharmaceutical care. But Florida endocrinologist Yank D. Coble, M.D., an AMA trustee, wonders if adding another provider is cost-effective. "The pharmacist's fee might be more economically spent on paying for a nurse in the physician's office who could provide that kind of service."
From his vantage as clinical medical director of River Region Health System in Vicksburg, Miss., Briggs Hopson Jr., M.D., takes a more pragmatic view. He says lack of access is a major obstacle to cost-effective care, noting that Mississippi has more patients per physician than any state — and some areas with no doctors at all.
"I'm not opposed to physician extenders, as long as they're controlled by the medical profession," says Hopson, who is president-elect of the Mississippi State Medical Association.
If the initiative works, there will be powerful incentives to involve pharmacists in managing not only these illnesses, but also heart disease, hypertension, obesity, osteoporosis, ulcers, smoking cessation, and women's health.
"The pharmacist already has studied more academic hours on drug side effects and interactions than all other providers combined, has the best location, and sees almost every sick person in America at least once a month in his pharmacy," says Stevens, of the state Board of Pharmacy. "What we bring to the table is access."
— Bob Carlson
---
Our most popular topics on Managedcaremag.com
---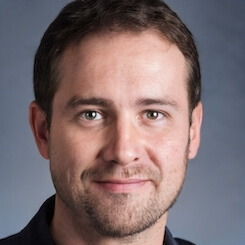 Paul Lendner ist ein praktizierender Experte im Bereich Gesundheit, Medizin und Fitness. Er schreibt bereits seit über 5 Jahren für das Managed Care Mag. Mit seinen Artikeln, die einen einzigartigen Expertenstatus nachweisen, liefert er unseren Lesern nicht nur Mehrwert, sondern auch Hilfestellung bei ihren Problemen.