2 CalPERS Plans Hit With $96-Million Loss
The California Public Employees' Retirement System, the second-largest health benefits provider in the nation, will lose $96 million on its self-insured health plans this year, prompting officials to consider double-digit rate hikes and increased co-payments in the next two years.
[LA Times 2000-10-27]
Magellan Health is accused in suits of violating RICO
The nation's largest provider of managed care for psychiatric disorders and substance abuse was accused in two suits of violating civil racketeering laws, opening a new front in the spreading legal war against the HMO industry.
[Wall Street Journal 2000-10-27 (sub.)]
Judge halts Maine's attempt to control prescription drug costs
PORTLAND, Maine–A federal judge on Thursday blocked Maine's pioneering law aimed at cutting the cost of prescriptions with the threat of price controls, saying it would probably be tossed out as unconstitutional.
[AP via LA Times 2000-10-27]
2 groups freeze HealthNet use after lapse in accreditation
HealthNet, the managed-care division of Woodland Hills-based Foundation Health Systems, has opted out of a highly regarded accreditation program, prompting some of the state's largest employers to freeze membership for their workers in the HMO.
[LA Times 2000-10-26]
PacifiCare severs ties to Baylor
PacifiCare of Texas said Wednesday that it would end its contract with Baylor Health Care Systems on Dec. 31, effectively shutting about 292,000 members in the Dallas-Fort Worth area out of Baylor's seven local hospitals.
[Dallas Morning News 2000-10-26]
AmCare acquires Houston's Texas Health Choice customers
AmCare Health Plans Inc. acquired Texas Health Choice's Houston area health plans for about $2.5 million Thursday.
[Dallas Morning News 2000-10-27]
San Diego doctors protest health system
SAN DIEGO–In what may be the harbinger of similar demonstrations throughout California, several hundred doctors and other medical personnel closed their offices for several hours Thursday to protest what they say is a dangerously deteriorating health care system.
[LA Times 2000-10-27]
Middle class starts to feel HMOs pain
Jon Scarborough arrived at his doctor's office, the doctor he had known for 40 years, for a pre-surgery checkup one day in late September. But when he handed over his insurance card, the receptionist relayed some startling news: He'd been dropped. After Jan. 1, Scarborough – or more precisely his HMO – would no longer be welcome there.
[Boston Globe Online 2000-10-28]
Online drug-market potential is huge
Stephen Gold celebrates the week that ended Sept. 30.
It was the first time that Merck-Medco, an online pharmacy, had logged more than 100,000 online prescription drug sales in one week.
[Austin American Statesman 2000-10-28]
Friday, October 27, 2000
MedPAC Uncertain About HCFA Risk Adjustment Plan
Just weeks before the Medicare Payment Advisory Commission (MedPAC) is to give Congress recommendations regarding the risk adjustment methodology for Medicare Choice (M+C), members still are concerned whether it will work as proposed by the Health Care Financing Administration (HCFA).
[Medical Industry Today 2000-10-27]
Florida Probes Possible Illegal Actions by HMOs
NEW YORK — Florida's attorney general is investigating two of the nation's largest HMOs to determine whether the plans illegally denied or limited medical care.
[Reuters Health via Yahoo 2000-10-26]
Cap Gemini Ernst & Young Confirms Significant Savings from e-Prescribing — TouchScript(R) Solution Drives Managed Care Savings
". . . Each prescription created through TouchScript resulted in savings that could be as high as $3.20 per prescription . . . TouchScript did not increase the number of prescriptions written. . . Prescribing of lower cost generic alternatives was at a rate of 55% in TouchScript users versus 43% in a baseline group not using e-prescribing.
[Allscripts press release 2000-10-26]
Thursday, October 26, 2000
PacifiCare Health CEO Resigns After Only Three Months
Just two weeks after the managed care company issued a third-quarter profit warning and watched its stock value drop by half, PacifiCare Health Systems announced Wednesday that its chief executive was leaving the post after just three months.
[NY Times 2000-10-25]
Republicans push forward on Medicare bill; criticism continues
Republicans moved forward on a $28 billion Medicare package Wednesday even as Democrats voiced concern over several portions of the bill.
[AP/NJ 2000-10-25]
PacifiCare drops Springs doctors group
COLORADO SPRINGS – Less than a week after announcing it would cut back services in 15 counties to save money, the state's largest health insurer has canceled its contract with a Colorado Springs physicians group.
[Denver Post 2000-10-25]
House speaker intercedes to keep extra Medicaid funds flowing
House Speaker Dennis Hastert moved Wednesday to protect his home state of Illinois and some others that, under a pending Clinton administration proposal, would lose billions in extra federal dollars used in health programs for the poor.
[AP 2000-10-25]
Prominent Indianapolis Hospital System Rejects Maxicare Indiana
A major Indianapolis health system says it no longer will accept Maxicare patients, which could spell doom for the financially struggling insurer.
[Medical Industry Today 2000-10-26]
Medicaid Directors Advised To Prepare for Worst in 'Deconstruction' Trend
State Medicaid directors expressed their concern at a recent meeting that the pattern of healthcare insurers withdrawing from Medicare Choice is spreading to Medicaid programs as well. But apart from advising them to prepare for "worst-case scenarios," a federal Medicaid official offered them little hope.
[Medical Industry Today 2000-10-26]
Public's Dislike of Drug Firms Could Spur More Regulation, Former FDA Chief Warns
The public's frustration with the pharmaceutical industry could lead to increased government regulation, former US Food and Drug Administration (FDA) Commissioner Dr. David Kessler cautioned on Tuesday.
[Reuters via Medscape 2000-10-25]
Health Net partners with HMO in Mexico
Health Net said Tuesday that it will partner with an HMO from Mexico to provide health coverage on both sides of the border for California's largely uninsured Mexican-immigrant work force.
[Orange County Register 2000-10-25]
Doctors more likely than HMOs to approve ER visits
Insurance coverage for emergency department visits is less likely to be denied when the claims are reviewed by a physician rather than by a managed care company, according to results of a study.
[Reuters Health Information 2000-10-25]
Poor follow-up on patients' abnormal diabetes tests
American Diabetes Association (ADA) recommendations to act on certain abnormal diabetes test results often seem to be ignored by those caring for patients with diabetes, researchers report.
[Reuters Health Information 2000-10-25]
Fighting for treatment
These days, having cancer isn't enough to get you into the hospital — you have to really be sick.
[Salon.com 2000-10-24]
Wednesday, October 25, 2000
Many uninsured not getting proper care
Alarmingly high numbers of uninsured adults aren't getting needed medical care, and the problem is especially severe among those not in good health, Harvard researchers say. The findings contradict the notion that the nation's uninsured can get needed services through various "safety net" measures, the researchers wrote in Wednesday's Journal of the American Medical Association.
JAMA abstract
[USA Today 2000-10-24]
New valve repair procedure for chronic heartburn sufferers may eliminate need for daily medication, surgery
Endoscopic suturing is a new procedure for the treatment of chronic heartburn or reflux, also known as gastroesophageal reflux disease (GERD), that may eliminate the need for daily medication and surgery. Rush-Presbyterian-St. Luke's Medical Center is the first in Chicago to offer patients this treatment alternative.
[Eurekalert 2000-10-24]
HMO plan lets elderly stay home
. . . Congress will soon weigh in on the debate. Before the end of the year, a report is expected from Medicare that could affect the future of Social HMOs, which serve about 85,000 Medicare patients.
[USA Today 2000-10-23]
Ghostly new law to protect docs spooked by greedy HMOs
A bill aimed at preventing HMOs from pocketing capitation payments with unassigned patients was signed into law by Gov. Gray Davis, but the measure may not stop the bickering between HMOs and docs.
[San Francisco Business Times 2000-10-23]
HMOs withdraw from FEHBP: GAO
The number of HMOs participating in the Federal Employees Health Benefits Program (FEHBP) decreased from 476 plans in 1996 to 277 plans in 2000, according to a report issued by the General Accounting Office (GAO). The report indicated that 74 plans withdrew from the FEHBP in 1999, and 62 withdrew in 2000.
[Employee Benefit Plan Review 2000-09-01]
Poor-quality care costs employers billions: Study
More than one-third of employer health care dollars are spent on medical mistakes, preventable drug interactions, misprescribed medications, unnecessary surgeries, and other poor-quality care, according to a study by the Midwest Business Group on Health and the Juran Institute. This waste adds up to an estimated minimum of $140 billion each year, the study asserts.
[Employee Benefit Plan Review 2000-09-01]
Health e-People: The Online Consumer Experience
The second in a series of five-year forecasts on the Future of the Internet in Health Care, this report describes the motivations and behaviors of consumers seeking online health information and services and identifies the market opportunities and the progression of health-related products and services that will be offered online.
Full report in PDF (free)
[California Healthcare Foundation 2000-10-24]
Health plans extract higher rates from employers
. . . while hospital utilization dropped 4.2% to 230 days per 1000 members in 2000, average hospital charges per day increased by 10%, Milliman reported. Health plans also are feeling the pinch of higher demand for pharmaceuticals despite implementing cost-control measures. Milliman's survey, which includes responses from one third of the nation's HMOs, shows that plans' prescription drug costs jumped 27.8% this year to $24.61 per member per month.
[Reuters via Newsrounds 2000-10-23 (reg.)]
Partners, Tufts are urged back to table
Health network, HMO trade jabs as state AG asks for cooperation
[Boston Globe 2000-10-25]
Federal Judicial Panel Consolidates Class-Action Suits Targeting HMOs
Raising the stakes for all participants in a batch of litigation targeting the HMO industry, a federal judicial panel ordered about two dozen pending class-action suits around the U.S. consolidated before a single federal judge in Miami.
[Wall Street Journal 2000-10-25 (sub.)]
See also: HMO Lawsuits To Be Heard Jointly [Hartford Courant 2000-10-25]
Courts differ on HMO laws
WASHINGTON — At least 38 states have passed laws giving HMO members the right to seek an independent medical opinion if their insurers deny a treatment or test. But can a state force an HMO to abide by the arbitrator's decision? The answer depends on where you live.
[Dallas Morning News 2000-10-25]
Tuesday, October 24, 2000
FROM MANAGED CARE MAGAZINE

STATE INITIATIVES: Medicaid, Prescription Drug Assistance Common Threads in Tobacco Settlement
Imagine winning the lottery. But before you get too carried away, also imagine you have 10 kids and lots of poor relatives. Now you have some sense of what it's been like for states to decide how to use $8 billion in tobacco settlement money. According to a July survey by the National Conference of State Legislatures' Health Policy Tracking Service, 558 bills concerning tobacco-settlement funds were introduced; 91 have been enacted this year.
Partners says no to Tufts plan members
Tufts Health Plan and Partners HealthCare yesterday broke off negotiations for a new contract, freezing 925,000 members of the state's third-largest HMO out of Partners facilities, such as Massachusetts General Hospital and Brigham & Women's Hospital, as of April 1.
[Boston Globe 2000-10-24]
Will cash-based practice model make insurance obsolete?
SimpleCare simply removes the insurance company as the middleman in the health care payment transaction. Patients pay reasonable cash fees for doctor's visits and other medical services — and that's it.
[WebMD 2000-10-24]
Inadequate hemodialysis costs Medicare $150 million a year
Inadequate hemodialysis is costing the Medicare system $150 million a year due to excessive hospitalizations among patients who receive less than the national target dose of dialysis, US researchers reported here at a meeting of the American Society of Urology.
[Reuters via Medscape 2000-10-23]
European regulator says US system OKs inferior drugs
A leading European regulator has defended his agency's policy of not licensing some drugs unless they undergo trials comparing them to existing therapies, and has warned that the US Food and Drug Administration's failure to adopt the same policy can allow inferior drugs onto the market.
[Reuters Health Information 2000-10-23]
Mandatory asthma screening needed in high-risk groups, Jefferson researcher says
Schools are underestimating the prevalence of asthma among their young students and the students themselves all too often ignore their symptoms and don't realize they have asthma, a recent survey shows.
[Eurekalert 2000-10-23]
Survey finds doctors hindered by managed care
. . . Eighty-three percent of responding Connecticut doctors said health maintenance organizations have negatively affected patient care, and 26 percent said they were personally aware of a patient who died after an HMO refused to authorize treatment that a doctor recommended, the survey found.
[AP/Boston.com 2000-10-23]
Just roiling along
With its first-of-a-kind law controlling prescription drug prices, the state of Maine has leapfrogged over stalled federal efforts to provide lower-cost drugs to the poor and elderly. In reaction, however, at least three drug companies are leapfrogging over the state of Maine, refusing to ship their products directly to the state.
[Modern Healthcare 2000-10-23]
Court sides with patient vs. HMO
A U.S appeals court may have taken a small bite out of a federal law health maintenance organizations have used as a major weapon against patients' lawsuits. The U.S. 7th Circuit Court of Appeals in Chicago last week ruled Rush-Prudential HMO had to abide by and pay for the recommendations of an independent physician. The Winfield woman consulted the outside physician after the Chicago-based HMO and the woman's primary-care physician disagreed on whether a treatment was "medically necessary."
[Chicago Tribune 2000-10-24]
Monday, October 23, 2000
FROM MANAGED CARE MAGAZINE

OUTLOOK: Employers appear to save if Medicare adopts drug benefit
There has been a gradual decline in employer-sponsored retiree health benefits for much of the last decade; notably, fewer retirees are offered coverage for prescription drugs. A new analysis suggests that a prescription drug benefit in Medicare would reduce employer expense for health coverage — which, in turn, could encourage more employers to offer some form of drug coverage and thus reverse this erosion.
Aetna Chief Lured by Bonuses, Chairman's Seat
Aetna's new health care chief was brought on board with promises of millions of dollars in bonuses and a promotion to chairman by the end of 2001, according to documents filed by the company.
[WebMD 2000-10-23]
Europe's Cheaper Rx for Health
. . . This year, a 191-country survey by the World Health Organization ranked France's health care system the most effective in the world, with Italy the runner-up. Those ratings are disputed, even in the winning countries, but the survey's bottom line is this: The French and Italians spend far less than U.S. citizens on health care, and they live longer.
[LA Times 2000-10-21]
PacifiCare to pull coverage
Facing millions in losses this year, PacifiCare of Colorado, the state's largest health insurer, said Friday it will withdraw its commercial health maintenance organization and point-of-service programs from Pueblo County and 14 other mostly rural counties.
[Denver Rocky Mountain News 2000-10-22]
Harvard Pilgrim on way to recovery: State report says HMO ahead of plan
Harvard Pilgrim's membership has declined and its cash balance has dropped, but the HMO still appears to be well on its way to a full recovery, state regulators said in a report issued yesterday.
[Boston Herald 2000-10-21]
Indianapolis Hospitals Cut Ties with Largest HMO in the State
More than 20,000 Hoosiers will have fewer choices for health care now that Community Hospitals Indianapolis and a group of 700 doctors have decided to stop accepting Maxicare Indiana, the largest HMO in the state.
[Indianapolis Star 2000-10-21]
FDA Advisers Reject Prilosec Going OTC
A panel of expert advisers to the FDA concluded Friday that Prilosec (omeprazole) — the world's best-selling treatment for chronic heartburn — should not be allowed to go over-the-counter (OTC) because consumers will not be able to use it appropriately.
[WebMD 2000-10-20]
Prescription Drug Costs Expected to Increase at Annual Rate of 20% for 2001
Prescription drug benefits will continue to be the highest component of group health plan costs in 2001. Increases are projected at an annual rate of 20%. The high drug trend forecasts will add 2 to 3 percent to total medical plan expenditures next year.
[PR Newswire 2000-10-20]
Premium Rises Help HMOs Post Profits
The nation's largest managed care companies are expected to report strong earnings gains in the third quarter from year-ago levels as premium price increases and cost controls continued to boost earnings momentum in the sector. And for the first time in years, pharmaceutical cost increases, which have plagued the industry, began to moderate slightly in the quarter in part due to an increased shift to lower-cost generic drugs, analysts said.
[Reuters 2000-10-20]
Republicans Unveil Medicare "Giveback" Bill
House and Senate Republicans Thursday unveiled details of their proposal to spend $28.2 billion over 5 years to "give back" funds to hospitals, managed care plans, nursing homes, and other health care providers whose Medicare payments were cut in the 1997 Balanced Budget Act and to expand benefits for Medicare patients.
[Reuters 2000-10-20]
Consumer health care sites have taken turn for the worse
. . . since those days, consumer health-care sites have taken a turn for the worse, with swooning stock market values and widespread consolidation.
[The State (Columbia, S.C.); originally Philadelphia Inquirer 2000-10-22]
Democrats Slam GOP Health Tax Change
WASHINGTON — House Republicans are making one of their top priorities for a year-end tax package a provision that would allow those who buy their own health insurance to deduct the cost of premiums from their taxes. But Democrats and some consumer groups say the plan is an inefficient and potentially dangerous way to try to expand coverage.
[Reuters Health 2000-10-20]
Frustrated Midstate doctors join union
Frustrated by the restrictions of managed care, about 50 Middle Tennessee physicians have joined a doctors union in an effort to improve insurance coverage for their patients and to help them negotiate better payment rates.
[Tennessean 2000-10-23]
Recent postings from the Daily Briefing. Unfortunately, many of these links may no longer be available.

Week of: 11/19/2000 – 11/25/2000
Week of: 11/26/2000 – 12/02/2000
Week of: 12/03/2000 – 12/09/2000
---
Our most popular topics on Managedcaremag.com
---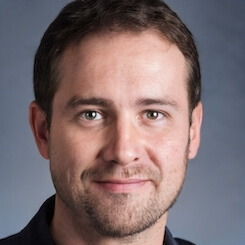 Paul Lendner ist ein praktizierender Experte im Bereich Gesundheit, Medizin und Fitness. Er schreibt bereits seit über 5 Jahren für das Managed Care Mag. Mit seinen Artikeln, die einen einzigartigen Expertenstatus nachweisen, liefert er unseren Lesern nicht nur Mehrwert, sondern auch Hilfestellung bei ihren Problemen.