Who says the Clinton administration isn't committed to using whatever forces and resources are necessary to wage war? When it comes to a domestic war against health care waste, fraud, and abuse, the administration isn't pulling punches. Most industry experts will grant that the administration deserves some credit for gaining what could be considered major victories.
The Office of the Inspector General reports that the improper-payment rate for Medicare fell 45 percent in two years, from 14 percent in fiscal 1996 to 7.1 percent in '98. The Health Care Financing Administration credits that reduction to the administration's effort to combat fraud and abuse, and to improved compliance by doctors, hospitals, and other providers.
The administration pulled off — without much fanfare — the first-ever roundtable on fraud and abuse between regulators and providers. Through the auspices of the Health Care Compliance Association, enforcers and industry representatives spoke candidly about new compliance initiatives and about developing internal investigations, self-disclosure, and programs for corporate integrity.
The United States, Canada, and Mexico have agreed to coordinate efforts to combat fraudulent health care products and practices. First up on the agenda: cracking down on a border clinic in Mexico that promised cures for cancer, AIDS, and multiple sclerosis.
HCFA just selected a dozen companies as inaugural "Medicare Integrity Program" contractors. According to HCFA Administrator Nancy-Ann DeParle, they will work toward eliminating errors and fraud in the system.
Hiring the special contractors is part of HCFA's comprehensive plan for "program integrity," launched in February. HCFA says the new contractors bring expertise to conducting audits, medical reviews, and other tasks aimed at stopping and preventing waste, fraud, and abuse, and in supplementing the work being conducted by Medicare's existing contractors. The contractors' first assignments: auditing cost reports for large national health care chains; identifying areas for provider education; ferreting out possible Y2K threats; and ensuring that providers follow their settlements with the OIG.
Beware, managed care
But the administration is not resting on its laurels. Over the next few months, physicians will be encouraged strongly to switch over to electronic-claims submission under an initiative designed to foster quicker reviews, expedite audits, and save more than $125 million annually. Additionally, the Department of Justice will look closely at managed care organizations and nursing homes for possible fraud, despite public pronouncements that it doesn't intend to stifle "health care innovation."
In the case of MCOs, says DOJ special counsel John Bentivoglio, the department doesn't believe that "cost-cutting, standing alone," constitutes fraud, but that failing to deliver "medically necessary and promised services" does — and those that do it will be prosecuted "aggressively."
Indeed, antifraud fever is spreading through the nation's capital this summer.
The Health Insurance Association of America is compiling results from a fraud survey it conducts every three years, with the latest report, for 1996–1998, ticketed for publication this fall.
"It will talk about the composition of suspected health care fraud cases that insurance companies are investigating — and it will have some information on managed care," says Kathleen Fyffe, HIAA's federal regulatory director.
In addition, HIAA's talks with attorneys involved in fraud investigations indicate that private insurers and federal agencies are looking at manipulation of DRGs by hospitals. That, Fyffe says, is important to HIAA members, particularly as it affects Medicare-supplemental insurance carriers. "We have seen a large number of pneumonia cases using the new code — a spike among a few hospitals," which has prompted increased interest, Fyffe reports.
Codes for blood poisoning and cardiac arrhythmia are also receiving attention. And hospitals may find themselves at risk for charges of abuse for a number of practices involving hospital ownership of ancillary facilities, such as pharmacies and ambulances, experts say.
HIAA would like to see more emphasis by regulators on prevention of health care fraud, rather than concentration on detection and prosecution. "As good a job as the OIG and the justice department are doing," says Fyffe, "we are still a long way from preventing fraud."
But prevention efforts may soon get a boost with the expected availability by the end of the year of the Department of Health and Human Services' Healthcare Integrity and Protection Data Bank. The data bank is intended to make final adverse actions, such as license suspensions or criminal actions by state and/or federal authorities against providers, widely available.
HIAA also is continuing to monitor privacy legislation to make certain that the proposals don't interfere with the ability of insurers to investigate or prosecute health care fraud, Fyffe says. "We don't see it as a problem in the latest drafts, but if we need to investigate and prove that fraud has occurred, we must have access to medical records. I think there should be harsh penalties for improperly disclosing confidential information, but it doesn't do any good to have onerous barriers for those people who need access to investigate and prosecute fraud."
Meanwhile, the American Association of Health Plans is "working very closely with various parts of the federal government to put in place the mechanics to make sure there is no fraud on the managed care side of Medicare," according to AAHP spokesman Don White.
White gives the administration high marks for its antifraud initiatives: "The Medicare system cannot tolerate fraud, and actions to reduce it are welcome."
However, White points out, AAHP's major concern with Medicare at the moment doesn't have anything to do with fraud. Its big issue is what it calls the "fairness gap" between what the government pays on behalf of fee-for-service beneficiaries and capitations paid to Medicare HMOs. "We are really outraged at that growing gap," White says.
Fraud or coding dispute?
The brass at the American Medical Association asserts that the association is "100 percent opposed to true fraud." But, says Thomas R. Reardon, M.D., the AMA's president, physicians are sometimes accused of fraud when the problem is really just a dispute over coding. After all, he says, physicians themselves often disagree among themselves on coding issues.
Reardon claims that HCFA hasn't been able to define fraud as it relates to coding, and if the issue can't be defined, then it's unfair to charge physicians with committing it. And, Reardon says, it's equally unfair for AARP (no longer called the American Association of Retired Persons) to encourage its members to report suspected fraud by their doctors.
"We think that's rather outrageous," he says, because those people aren't likely to have expertise on issues such as coding.
---
Our most popular topics on Managedcaremag.com
---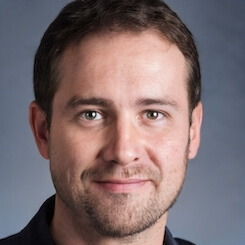 Paul Lendner ist ein praktizierender Experte im Bereich Gesundheit, Medizin und Fitness. Er schreibt bereits seit über 5 Jahren für das Managed Care Mag. Mit seinen Artikeln, die einen einzigartigen Expertenstatus nachweisen, liefert er unseren Lesern nicht nur Mehrwert, sondern auch Hilfestellung bei ihren Problemen.