November's electoral surprise completely reshuffled the health care deck, but one card still came out on top: The Presidential oath is about to be taken by someone who is on record bemoaning pharmaceuticals' lobbying power and criticizing drug prices. Candidate Trump talked of allowing drug imports and having Medicare negotiate drug prices, although he appeared to dial the Medicare-negotiation point way back as the campaign went on.
What President Trump will do is far from clear, but if post-Election Day pharma and biotech stock prices are any indication, the prospect of major pushback on drug prices is less likely with the New York real estate mogul headed for the White House.
No question that 2016 will be remembered mostly for the election. But pharma and biotech executives know the year has also featured media scrutiny of—and political agitation about—the prices they charge. Some experts think 2017 will see the torrid expenditure trend cool somewhat, thanks partly to what the Wall Street Journal calls "a backlash from patients, doctors and insurers, who say the costs put drugs out of reach for some patients and strain health care budgets."
As usual, one must interpret the numbers with care. A Bureau of Labor Statistics report said prescription drug prices rose an average of 7% in 2016, the largest increase in 24 years. One news report called that "the amount Americans spent on prescription drugs," but that was misleading—expenditures, of course, are the product of usage and price.
Drug expenditures themselves were the subject of an October report from the Segal Group, based on a survey of nearly 100 health plans and PBMs. It projected an 11.6% rise in prescription drug spending for employees and early retirees in 2017, up slightly from 11.3% in 2016. However, such percentages often reflect survey respondents' high-balling, says Edward A. Kaplan, Segal's senior vice president and national health plan leader: "It's in their best interests to report '11' and then come in lower and say, 'Our plan had only seven. Look how great we are!'" Kaplan says his company expects the 2017 increase in drug spend to be closer to 8% or 9%. While specialty drugs are helping to fuel that rise, he notes (the survey projects that category of spending to go up by 18.7% next year), a surge in generic drug prices that began in 2014 has abated. For several months they've been flat, according to Kaplan. That's important, he says, because about 85% of prescriptions and 35% of expenditures go for employer-offered generic drugs.
Of course, a slight cooling in just one category does not a cost-control panacea make. Government projections foresee the country's drug expenditures increasing by 6.7% annually through 2025. In September, Allergan's CEO pledged to limit his company to annual single-digit increases. R. Adams Dudley, MD, MBA, director of the Center for Healthcare Value at the University of California–San Francisco, was un-wowed: "A single-digit price increase can be four and a half times the current rate of inflation."
Will public outrage—and politics—dampen 2017 price increases? It's still a possibility, despite a divided electorate and many other political issues grabbing people's attention. Trump's victory doesn't negate a Kaiser Health tracking poll released in late October, in which 74% of respondents urged Congress and the next president to make sure high-cost drugs are available to those who need them, and 63% called for "government action to lower prescription drug prices."
In California, however, voters rejected an attempt at drug-price control. Proposition 61 would have required the state to pay no more for prescription drugs than the Veterans Administration pays. After opponents spent a reported record $109 million to beat it compared with the $19 million spent by supporters, the measure suffered a 54%-to-46% defeat, bringing at least a temporary sigh of relief in pharmaceutical quarters.
Dudley, at UCSF, says the problem that inspired the ballot initiative "has gotten worse, not better." With one party now in control of most governorships, the presidency, and both halves of Congress, he adds, "Republicans now will have to lead the charge, and there will be an outcry if they don't."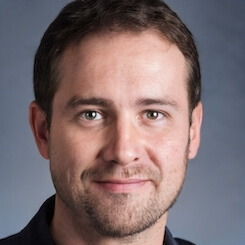 Paul Lendner ist ein praktizierender Experte im Bereich Gesundheit, Medizin und Fitness. Er schreibt bereits seit über 5 Jahren für das Managed Care Mag. Mit seinen Artikeln, die einen einzigartigen Expertenstatus nachweisen, liefert er unseren Lesern nicht nur Mehrwert, sondern auch Hilfestellung bei ihren Problemen.