MANAGED CARE 

April

 

2000

. ©2000 MediMedia USA
The days when state Medicaid agencies were bureaucratic establishments that paid claims and were unable to demand little better than institutional-style care are gone. As states have turned to managed care, they have begun to emulate private-sector purchasers, moving toward performance-based contracting with managed care organizations. In particular, states are starting to use financial incentives and penalties to improve the clinical and administrative performance of Medicaid plans.
"During the 1990s, state Medicaid agencies began to transform their identity from that of regulator to purchaser," the National Academy of State Health Policy reports in "Innovations in Payment Strategies to Improve Plan Performance." The NASHP report reveals that while states at one time focused on implementation and operations, today program improvement and responsiveness are the name of the game.
Of the 28 states examined in the report, 27 used penalties and 8 had begun to use financial incentives by last summer. Most used these strategies to encourage Medicaid plans to meet performance targets in four areas: administration, preventive care, access, and quality.
The report found that states are most likely to penalize Medicaid plans for not meeting administrative targets, and most likely to pay bonuses to encourage preventive care. Only three states penalize plans for failing to reach access targets, while nine reward them when they succeed. Regarding quality, which includes compliance with standards and provision of medically necessary services, 14 states apply penalties; nine use financial enticement.
"Financial incentives and disincentives can be an especially important tool in the area of quality, where there may be no other economic reason for a contractor to make significant investments," coauthors Neva Kaye, of NASHP, and Michael Bailit, of Bailit Health Purchasing, wrote. They also can be important at a time when some plans are leaving Medicaid because of low profit margins.
Of the eight states that use incentives and penalties, the report focuses on three that do so in a comprehensive way to improve quality of care: Iowa, Massachusetts, and Rhode Island.
Reinvesting profits
Iowa wanted to limit contractors' potential to profit from unspent capitation payments. "We asked ourselves 'How we could attract bidders who would emphasize the same things we value?'" says Jane Gaskill, Medicaid program manager of the Iowa Plan for Behavioral Health, a carve-out program serving 180,000 enrollees. "That's when we came up with incentives."
Iowa offers up to $1 million a year in incentives for eight performance targets — meaning each goal is worth $125,000 to Merit Behavioral Care of Iowa. The indicators cover consumer involvement, community tenure, involuntary hospitalization, access, scope of services, and quality.
The performance measures' language is to the point. One, for example, reads: "The number of ER presentations [for mental health or substance abuse treatment] shall not exceed 8.5 visits per 1,000 enrollee months (annualized)."
The Iowa Department of Human Services determines whether the contractor has met the required performance before making payments.
While general financial penalties for noncompliance with contract provisions have long been part of Medicaid contracts, a new type of penalty is tied to specific performance targets.
Ten measures, covering consumer involvement, access, claims payment, network management, and quality of care, carry penalties that increase dramatically with each occurrence.
The success of this tactic will be known soon. To put the Iowa Plan in sync with the state's fiscal year, the first contract period will end in June, 18 months after financial incentives and penalties were attached to performance.
Massachusetts implemented incentives and penalties in 1996. Here, too, the rationale was to redirect potential vendor profit into performance standards. Through its Massachusetts Behavioral Health Partnership subsidiary, Value Options, a behavioral health plan, provides services for 450,000 enrollees. The state Medicaid program has set aside up to $6.7 million a year for bonuses and $3.7 million for penalties.
In addition to 19 standards in categories such as psychopharmacology, homelessness, and children's services, financial incentives have produced initiatives that Medicaid plans might otherwise not pursue. For instance, Value Options contracts with Consumer Satisfaction Teams Inc. for enrollee-satisfaction surveys.
Rhode Island adopted incentives in 1998. The state's Rite Care established 22 goals in the areas of administration, access, and clinical care, with the areas weighted 20, 30, and 50 percent, respectively. At the end of the first full year, Rite Care paid $713,000 in bonuses to the plans — about half of what was available. United HealthCare, Neighborhood Health Plan, and Blue Cross of Rhode Island provide physical and behavioral care to 95,000 enrollees.
Rite Care puts penalties in its contracts, but has not had to enforce them. "Penalties haven't been the way we want to operate," says Murray Brown, a principal in Birch & Davis, which helps manage Rite Care under contract with the state.
Like other contract provisions, performance incentives and penalties are negotiated by Medicaid agencies and MCOs. Stakeholders, including consumers, family members, providers, trade organizations, advocates, and state legislators, have a lot to say about what issues become performance targets.
"I think stakeholders realize this is where the action is, and we have received valuable input from them," says Laurie Ansorge-Ball, director of Massachusetts Medicaid's behavioral health programs. "Vendors are focused on performance standards for obvious reasons, and a lot of people want to see an issue of importance to them turned into a performance standard — as opposed to an ordinary contract requirement."
Keys to success
In their report, Kaye and Bailit emphasize factors that they say are critical to ensuring successful application of penalties and incentives:
Experience in performance measurement and goal-setting, which helps states build baseline data and holds plans accountable;
Extensive efforts to solicit public input, identify priorities and objectives, and develop public and legislative support; and
A collaborative relationship with plans, to reach fair targets and ensure that the state will work with them to resolve problems.
In 1998, Bruce Landon, M.D., M.B.A., of Harvard Medical School, and Arnold Epstein, M.D., of Harvard School of Public Health, surveyed 130 plans (including commercial plans that participate in Medicaid and Medicaid-only plans) in 11 states. Their results, published in the Journal of the American Medical Association in November, found that "neither commercial nor Medicaid plans have notably strong records in actual quality improvement."
Landon and Epstein looked at measures important to Medicaid enrollees: childhood immunization, waiting times for specialist- and preventive-care visits, proportion of pregnant women receiving prenatal care, rates of testing for diabetics, and cervical-screening rates. Landon says only 10 to 15 percent of plans showed improvement in any of these measures.
"It's our belief that financial bonuses and penalties can be important incentives for health plans to improve quality of care," says Landon. "But we probably don't have the evidence that this is actually happening. You have to remember how new most of this is."
---
Our most popular topics on Managedcaremag.com
---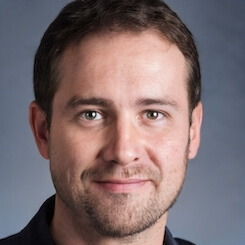 Paul Lendner ist ein praktizierender Experte im Bereich Gesundheit, Medizin und Fitness. Er schreibt bereits seit über 5 Jahren für das Managed Care Mag. Mit seinen Artikeln, die einen einzigartigen Expertenstatus nachweisen, liefert er unseren Lesern nicht nur Mehrwert, sondern auch Hilfestellung bei ihren Problemen.