Increasing demand for physicians and physician extenders is starting to strain the system. To a large extent, this is unexpected bitter fruit of managed care's labor.
Late last summer, five tense people seated themselves around a long South Carolina hospital boardroom table. Three were top financial executives of a midsize hospital who had sent a termination notice to one of the hospital's contracted HMOs. Two represented the terminated HMO.
The HMO's representatives were desperate to keep the hospital, a key institutional provider, in their network. However, several times during the meeting, the hospital's chief financial officer drew a line in the sand by saying he had clearance from the hospital's board to walk away from the HMO and its 25,000 members assigned to the hospital.
Initially, hospital executives said the source of their discontent was service issues, such as late claims payments. However, when the HMO's chief financial officer said he had addressed that problem, the smoke screen disappeared and the real issue came to the fore.
More than half of the hospital's operating expenses go to personnel, and those personnel costs had skyrocketed. An unanticipated nationwide shortage of registered nurses, specialist physicians, pharmacists, and radiologic technicians was forcing more dollars to be spent on recruitment and retention. Even though the HMO had given a generous 5 percent rate increase five months prior, it was not enough. Eager to maintain the relationship, the HMO caved in, and the two sides settled on an additional 8 percent hike.
Personnel shortages that are boring holes in profit margins are leaving hospitals no choice but to reject HMOs' discounted fees — or pass their financial woes onto payers. Payers that agree to reimbursement hikes are passing the buck to employers who in turn dump the increases on employees.
Though employers predicted their health insurance costs would rise 11 percent this year, 15-to-20 percent increases are more typical of what has actually happened, according to John Sinclair, a principal at William M. Mercer, publisher of the National Survey of Employer-Sponsored Health Plans. Sinclair says this year's increase is the highest since 1990, when rates rose 17.1 percent.
"There is definitely a relationship between the health care personnel shortage and rising health insurance rates," Sinclair asserts. "As labor costs increase, hospitals recognize they need to shore up their margins to remain viable and they are willing to push back on managed care companies. The increase ultimately gets passed on to employers."
"We got it wrong"
Rate hikes employers have had to pay to insurers mimic the hikes insurers have had to pay to hospitals. "Metropolitan hospitals are asking for, and receiving, 15-to-20 percent rate increases; other hospitals are seeing 5-to-10 percent insurer increases," says Ira Rosenberg of Managed Care Resources, a contracting consulting firm.
Unlike the South Carolina hospital, not all hospitals that threaten to leave networks find health plans will continue to do business at any cost. Earlier this year, for example, at least four major Chicago hospitals asked Cigna HealthCare for HMO rate hikes. Cigna said it couldn't afford the increases and excluded the hospitals from its HMOs.
A May study of four geographically disparate communities and their health systems revealed that some hospitals are having a hard time making ends meet, according to the Center for Studying Health System Change. Key causes include a nursing shortage and a reduction in Medicare spending growth under the Balanced Budget Act.
Institutions are struggling to find solutions, especially in nursing where there is a huge number of positions to fill. "We've seen margin deterioration in the last year by at least a point, nearly all from the nurse shortage," says Mike Snow, president of 14 HCA hospitals in the Houston area. Snow attributes much of the loss to a huge new expense — contract labor. The situation became so untenable that in April, HCA opened its own Houston nurse temp agency, All About Staffing. HCA's desire to expand has also been affected. "Our ability to staff existing and new units is severely hampered," Snow says.
Payers are starting to feel the pain. "R.N. shortages are affecting health care operations in the home health arena. As nurses become less available, hospital discharges may be delayed if home health care is not readily available," says Lee Havey, one of Humana's managers of ancillary contracting.
"The increasing difficulty for hospitals to recruit and retain professional staff is a real issue," says Don Liss, M.D., mid-Atlantic regional medical director for Aetna U.S. Healthcare. "The need to pay higher compensation to nurses and other hospital professionals is but one issue that tends to be raised in the course of our negotiations."
The personnel shortages stun futurists and others who, only a few years ago, predicted surpluses. "We got it wrong," says Clem Bezold, president of the Institute for Alternative Futures. "We overlooked the dramatic increase in the demand for health services, the growing dissatisfaction of health professionals, and the increase in opportunities within and outside of health care."
Shortages ripple throughout the medical community. Around the country, reports of bed closures, surgery cancellations, patients diverted to other hospitals, medical errors, nurses' strikes, sick-outs, and stinging judgments from medical mistakes are becoming common.
The American Society of Health System Pharmacists argues that there is a strong correlation between pharmacist shortages and patient safety. "Pharmacist shortages may increase error hazards secondary to understaffed work shifts, to individual workers' work durations, and work volumes," according to a December study by the Health Resources and Service Administration (HRSA) in the U.S. Department of Health and Human Services. In short, stress and longer working hours for pharmacists tend to introduce fatigue-related problems that increase the potential for medication errors.
Prime suspect
Roots of the shortages can be traced to managed care. "Paradoxically, the shortages were caused in part by efforts to manage care more effectively. Now they are affecting the effective delivery of care," says Julie Brown, president of the National Managed Health Care Congress, a consortium of health care executives and others.
Take, for example, the pharmacist shortage. Already across the country, pharmacies hurting for help are curtailing hours, diverting patients to other stores, closing for the day, or closing for good.
Managed care plans that blossomed in the last decade increased pressure on physicians to try drug interventions in place of more expensive therapies and procedures. In addition, the plans typically offered subscribers a drug benefit. "Three out of four prescriptions dispensed in 1990 were self-pay," says Phillip Schneider, vice president of public affairs for the National Association of Chain Drug Stores (NACDS). "Today, almost 9 out of 10 prescriptions are covered by some kind of third-party payer."
Consequently, chain and independent pharmacies processed 2 billion scripts in 1990 and 3.15 billion in 2000. By 2004, a projected 4 billion scripts will be filled annually, Schneider reports. "If your insurer is willing to pay for you, you are going to consume more services."
The popularity of new lifestyle drugs like Prozac, Viagra, Propecia, Meridia, Xenical, Vaniqa, and age-retardant skin creams contribute to the demand. In 1990, there were 188,811 drugs available; by 1999, it was 213,816, a 13-percent increase, according to Pharmaceutical Research and Manufacturers of America (PhRMA).
More prescriptions require more pharmacists to fill them. If the Medicare program approves a drug benefit currently under consideration, the demand for prescriptions and pharmacists can only escalate further.
There were 7,000 pharmacist vacancies in February 2000, up sharply from 2,700 vacancies in February 1998, according to HRSA. Most in need are hospitals, prisons, and nursing homes. Also competing for the limited pool of pharmacists are drug-research firms, biotech start ups, pharmacy schools in search of professors, and a proliferation of nursing homes that need consultant pharmacists to dispense drugs and review contraindications.
An undersupply of pharmacists only worsens under restrictive managed care formularies that often require pharmacists to call physicians to approve substitutions. "[Pharmacist] shortages are exacerbated by administrative burdens by health plans and insurers," says HRSA. NACDS estimates that paperwork consumes 20 percent of a pharmacist's time.
Another clear correlation between personnel shortages and managed care is in specialist physician undersupply. It was managed care's creation of the gatekeeper model that funneled patients through primary care doctors, driving up demand for generalists.
Between 1992-96, at least seven states approved legislation requiring public medical schools to create plans to increase the number of students interested in primary care, according to the National Conference of State Legislatures. In a 1991 survey of graduating medical students conducted by the Association of American Medical Colleges, 15 percent said they intended to pursue primary care. By 1999, the number more than doubled to 37 percent. During the same period, the number of students saying they would pursue specialties declined 14 percent.
Then specialists suddenly found their appointment books thinner when capitation and globalization kicked in. Those managed care payment methods put stress on primary care doctors to expand beyond the scope of their training to treat maladies typically referred to specialists, such as diabetes, depression, and cardiac problems. At the same time, specialists and generalists alike expanded their staffs to manage the crushing burden of mandatory referrals, eating into diminishing incomes.
As a result, news of physicians leaving or retiring from HMO-dominated states has become common. "Doctors retire earlier in HMO-saturated markets," blared an American Medical News headline April 23, 2001. The Denver Post reported at length last October that an increasing number of Colorado doctors, fed up with such hassles of managed care as shrinking paychecks and increased workloads, are choosing early retirement or looking at more lucrative careers outside the state or even beyond medicine.
A squeeze on payments from health plans has ignited a brain drain of specialists fleeing California. Pediatric specialties are especially affected. Children's Hospital of Los Angeles struggled to replace two of its pediatric surgeons and had been looking for a new chief of neonatology for several years.
Citing managed care as their reason for quitting, 38 percent of physicians age 50 and older, surveyed in 1999 and 2000 by Merritt, Hawkins, & Associates, said they planned to retire in the next one to three years; 16 percent said they planned to significantly reduce their practice or refuse new patients; and another 10 percent said they planned to switch to a nonclinical setting.
Long waits
Already at this beginning point in what is expected to be at least a 5-10 year period of shortages, patients delay getting treatment from specialists — who are becoming as rare as gas at $1.30 per gallon. In Columbia, Mo., patients wait up to three months to see specialists. Detroit newspapers reported last October waits of a month or longer for care from specialists across many parts of Michigan. California doctors refer to the shortages as they do the state's energy problems, calling them: "rolling medical blackouts."
"Unlike a blackout, which is temporary, these medical blackouts last a lot longer and are devastating," says Peter Warren of the California Medical Association. According to Warren, 100 low-income children in Redding, Calif., painfully waited more than two years for routine ENT surgery such as ear drainage tubes. Charitable Southern California doctors calling themselves "Physicians 'Within' Borders" have flown to Northern California on two missions of mercy in the last six months to alleviate the shortage.
Perhaps nowhere is the personnel crisis more acute or better publicized than in nursing. During the last decade, managed care's lower reimbursements squeezed hospital profit margins and inspired the hiring of cheaper non-R.N.s to handle some R.N. duties.
By the mid-1990s, registered nurses struggling to find jobs in clinical settings found welcome mats at the doors of HMOs, pharmaceutical, and biotech companies as managed care nurse reviewers, pharmaceutical detailers, and researchers. Nurses flocked to these higher-paying, less-physically-taxing jobs. The best and brightest sought extra training, status, and pay as C.R.N.A.s in growing numbers of outpatient surgery centers and as midwives and nurse practitioners.
These physician extenders are also byproducts of managed care. Physician employers, among others, drove up the demand for these nurses in endeavoring to maintain their own premanaged care incomes, since the extenders are generally paid half a physician's salary.
It was managed care, too, that in large part pushed average length of stay down 22 percent and increased acuity. According to the American Hospital Association, average length of stay declined from 7.2 to 5.9 days between 1990 and 1999, while criteria for admission became more stringent. Decreased hospital stays with sicker patients demanded higher levels of care by skilled R.N.s. Registered nurses who remained in hospitals saw their workloads and responsibilities increase. Not only did nurses have their own more intense work, but they were also asked to supervise unlicensed helpers.
To make matters worse, in many areas of the country, the paucity of nurses is so dire that R.N.s are routinely requested to work double shifts. Those who refuse are threatened with insubordination, patient abandonment, and loss of license. Mandatory overtime has been a rallying cry for nurses unions whose recruits are increasing. Many stressed-out nurses are calling it quits; 1 in 5 is considering leaving his job, reports the Federation of Nurses and Health Professionals in a March 2001 study of 700 R.N.s in direct patient care.
Managed care also pushed some care out of hospitals and into proliferating outpatient surgery and diagnostic centers, where salaries for radiologic technicians and nurse anesthetists are rising precipitously. Fewer qualified people are available to assume these jobs, so nurse anesthetists now command physician-like salaries as high as $180,000, according to Russell Hicks of Martin Fletcher.
To be fair, factors other than managed care coalesced to bring on this crisis. One is a booming economy that allows patients to clog the health system in search of lifestyle enhancements, such as hair transplants, liposuction, face lifts, wrinkle elimination, laser eye surgery, anti-aging skin treatments, and weight control. The tremendous growth of these undiscounted cash services that do not require the tonnage of managed care or governmental paperwork have attracted plastic surgeons, ophthalmologists, gynecologists, and other M.D.s from traditional medicine.
The federal government figures in the problem, because of its 1997 Food and Drug Administration approval of direct-to-consumer drug advertising. More people see or hear ads noting symptoms of various maladies and say, "I have that problem!" Then they go to a doctor. More doctors visits; more prescriptions.
A 1999 Prevention magazine study found that direct-to-consumer advertising prompted an estimated 25 million Americans to talk to their doctors about a medical condition or illness they had never discussed with their physicians before. Pharmaceutical manufacturers spent $250 million in 1995 to promote products to consumers; in 2000, they spent $2 billion.
Another factor that contributes to an increase in prescriptions is that more providers are writing scripts. Certain nonphysician practitioners have pushed for, and some states have approved, prescription writing for optometrists, nurse practitioners, physician assistants, and pharmacists. The tremendous volume in prescriptions might be even more overwhelming than it is were it not partially offset by automation in the pharmacy industry, such as robotic dispensers and bar coding, as well as by the mail order practice of filling scripts for three months at a time.
Perhaps the most important challenge to the nation's medical personnel shortages is that increased job opportunities are available to the scientifically inclined in high-paying computer and technology industries. The lure of dot-coms and the business world give students greater options than ever.
Solutions abound
Bills calling for federal nursing scholarships and a ban on forced overtime are under consideration. "The crisis is getting policymakers in Congress to step in and donate more funds to health care," says health care futurist Russ Coile, of Superior Consultant. "But even if Congress allots billions for medical and nursing education, it would take 3 to 8 years to see a change."
States are getting in the act, too, with a spate of programs that provide subsidies for students interested in medical careers, outreach programs to attract people as young as kindergarten, and funding for institutions that offer advanced training.
These efforts could eliminate part of the problem, but some believe there is no way to fix it in the short term. "The education system can't crank out enough graduates to meet the shortages," says Bauer. "We have to look to technology for manpower substitutes like telemedicine, video monitoring, personal diagnostic devices, and remotely controlled monitoring. It's inescapable. More technology is the only viable solution. Employers and payers should embrace appropriate technology because it's cheaper than manpower. Patients are going to have to live with alternatives to personnel."
Squeezed HMOs are expected to push more disease management programs on physicians so that patients with chronic conditions, who are typically high utilizers, can keep health problems under control without requiring hospitalization or emergency care, says Peter Kongstvedt, M.D., of Cap Gemini Ernst & Young.
Another solution calls for rolling together aspects of managed care, indemnity plans, and medical savings accounts. Richard Sinni, of Unifi Network, the human resource consulting subsidiary of PriceWaterhouseCoopers, says several Unifi clients, such as human resource directors for Fortune 100 companies, are experimenting with this combined approach.
Essentially, employers fund all preventive care, such as prostate screenings and mammograms in the manner of an HMO. Employees who use physicians for routine office visits take funds out of their own employer-funded accounts for which there is a deductible in the manner of an indemnity plan. After the deductible is met, the plan becomes a regular catastrophic illness plan that covers 80 percent of expenses. The MSA part surfaces for employees who have underspent their funds or used their funds wisely. They may roll their remaining medical funds over to the following year.
Some managed care insiders believe personnel shortages haven't hit HMO radar screens. "Most plans are aware of the issue but they have bigger issues, like dealing with managed care backlash, softening their strategic direction, financial turnarounds, and automating claims management and referrals," says Clive Riddle, president of Managed Care OnLine, a managed care resource company that follows trends for health plans and providers. "The issue would be in the forefront today except that the industry tends to react to immediate problems rather than long-range issues. They view it as a provider problem — until their relationship with the provider blows up."
---
Our most popular topics on Managedcaremag.com
---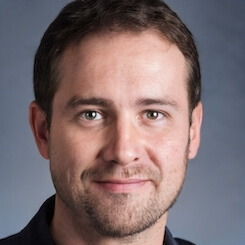 Paul Lendner ist ein praktizierender Experte im Bereich Gesundheit, Medizin und Fitness. Er schreibt bereits seit über 5 Jahren für das Managed Care Mag. Mit seinen Artikeln, die einen einzigartigen Expertenstatus nachweisen, liefert er unseren Lesern nicht nur Mehrwert, sondern auch Hilfestellung bei ihren Problemen.