OUTCOMES MEASUREMENT
Demonstrating long-term health improvement for specific populations is one of managed care's biggest unrealized goals. One group thinks it has the formula.
In a perfect managed care world, health plans and physicians would work together toward common goals. Members would make informed choices about use of services. Purchasers would get a clear sense of how well a plan meets employees' needs. Accountability would be everyone's responsibility, and all of this would bring about measurable health-status improvement.
Of course, there's no perfect world — managed care or other. Quality-improvement efforts have met with varying degrees of success, to be sure, but a systematic approach to improving clinical outcomes that requires the participation of all stakeholders has been lacking. As a result, the early vision of managed care as a comprehensive delivery vehicle became fragmented in reality, making outcomes measurement difficult.
Nevertheless, a core of not-for-profit health plans is eager to try. The Alliance of Community Health Plans, a trade association representing such household names as Kaiser Permanente, HealthPartners, and Harvard Pilgrim Health Care, has designed an outcomes measurement program rooted in principles of continuous quality improvement. Called Benchmarks in Quality and Safety, it requires a plan to set bold, long-term health-improvement goals for members, then to work with providers, patients, and the community to refine processes to achieve those objectives.
"That's not easy," Daniel Wolfson, ACHP president and CEO, understates. "It means getting your customers and patients involved, and becoming accountable for those goals. You can't just improve a process. We're thinking about how you improve multiple processes."
ACHP has, in essence, challenged the rest of the managed care industry to live up to its example. As a model, BIQS would seem to jibe with everyone's interests, from health plans and physicians to employers and members. If it proves workable — and that's a big if — ACHP hopes to hand off its administration to an established accreditation body, such as the National Committee for Quality Assurance, to give it a national platform.
The genesis
BIQS started to take shape a couple of years ago. ACHP already knew the rigors of developing a quality-measurement program; in 1989, when known as the HMO Group, it was instrumental in developing HEDIS before transferring it to NCQA. "Given what we had done with HEDIS, our board and medical directors of our health plans thought we should be able to build on that to demonstrate how we could improve clinical outcomes," says Wolfson.
But there was more at stake than altruism. ACHP saw BIQS as a way to distinguish its member plans as trustworthy, at a time when the industry as a whole was allowing itself to be defined by an endless litany of horror stories in the press. It was particularly important that employers hear about the good things managed care was doing.
"That was when managed care bashing was everywhere — even more than now," says Claire Sharda, director for health system reform at the Washington Business Group on Health (WBGH), which ACHP enlisted in the development of BIQS. "ACHP had been developing a focus on quality and clinical excellence within its membership, and wanted to elevate accountability for that with targeted statements and evidence about clinical quality, [in contrast to] anecdotal stories in the media."
BIQS was modeled on the Partners for Better Health program, led by Minneapolis-based HealthPartners. In 1994, HealthPartners established ambitious goals for its members with heart disease and diabetes: a 25-percent reduction in heart events, such as heart attacks, and a 30-percent reduction in diabetes-related complications within four years.
Working toward those goals required a "total chronic condition" approach, says George Isham, M.D., HealthPartners' chief medical officer.
"Once you decide you're going to improve care, you have to understand where the leverage points — the opportunities — are, in terms of care," he says. "And then, agree on best practices for improving care," whether a member is at high risk for developing disease, shows early symptoms, or has advanced disease that must be managed.
To reach its objectives, HealthPartners identified its at-risk populations, then set several smaller, specific goals as building blocks. In the case of heart disease, these were to check LDL levels in at least 60 percent of members with known coronary artery disease, and in 60 percent of those, control LDL to below 130. It then set out to educate providers, the community, and its members — the latter effort including targeted mailings to members with CAD.
After four years, HealthPartners had reduced heart events by 12 percent — half of its original objective. Still, Isham counts that as a success. "We set a target, improved care, and reduced admissions.
"This approach can be used to care for many chronic conditions. I think it's a better way to achieve patient care."
The framework
ACHP chose heart disease as the first thrust for BIQS, but will extend it to other chronic conditions in time. Health plans must set what Wolfson calls "stretch" goals. "They can't just say, 'We're going to improve CHF outcomes.' It's got to be broader: 'We're going to reduce admissions for heart disease.' The outcome can't be achieved in a year. You're talking about a three-to-five-year period."
The alliance fashioned a five-point framework for BIQS. Participating plans must demonstrate:
Outcomes goals for a specified population;
A CQI approach that involves measuring, evaluating, and improving processes of care;
That they provide their plan members with tools to participate in their own care;
Active involvement with the community; and
Procedures to assure patient safety.
Beyond this, though, "how to" is up to the plan.
After its program is established, a plan can apply to ACHP for a merit designation. Surveyors conduct an on-site review, then submit a report to an advisory panel that decides whether the plan is deserving. Recognition is awarded for having a comprehensive, CQI-based system in place that helps a plan work toward its goal, not for actually achieving an outcome. The panel is made up of two medical directors from member plans and of outside groups with diverse interests; the original pilot panel included the American Heart Association (AHA), the U.S. Centers for Disease Control, WBGH, the Employers' Managed Health Care Association, and the American College of Physicians-American Society of Internal Medicine (ACP-ASIM).
But that kind of system requires a health plan to develop collaborative relationships — most importantly, with its physicians. "To me, that's what managed care is about: Health plans working with the medical community," says Wolfson. "As an industry, we've lost sight of that. We're just beginning to realize we need better partnerships."
Easier said than done? "Frankly, that's been our philosophy since day one," contends Wolfson, leveling a broadside at some other plans. "You see segments of the industry coming around to the idea that they can't do this by themselves. They need physician partners, and they better treat them right — or they're not going to have them around to help them do the things they need to do."
Heart disease is a good starting point for a program that solicits physician cooperation, says Isham. "There's consensus and good science about the best treatments. You don't have a lot of controversy about the right approaches."
Read that again if your health plan is struggling with how to gain physician acceptance of accountability initiatives. "Accountability is a very ticklish question. Physicians don't like to be told how to practice," says Christel Mottur-Pilson, Ph.D., director of scientific policy for ACP-ASIM "To take ownership of a quality initiative, physicians have to feel they had a significant part in its development."
To gain the imprimatur of the physician community for BIQS, ACHP sought detailed input from ACP-ASIM and AHA during its development. Mission accomplished, says Mottur-Pilson: "The features they selected as benchmarks are unassailable evidence-type practices that nobody would object to."
Employer input
Similarly, ACHP courted business and public health groups during the development phase. Sharda, of WBGH, brought not only an employer perspective to the table, but as an NCQA alumna, she's familiar with issues surveyors face in the field.
"I helped revise some surveyor guidelines, to sharpen the program's ability to collect information that would allow apples-to-apples comparisons." She might ask, "When you say this, do you really mean physicians, or all providers?" In QI programs, she explains, everyone must be in the loop, but in some specific areas, ACHP wants to see evidence of a plan's communication with physicians. "That distinction is important."
From the employer point of view, Sharda says, two aspects of managed care are undercultivated.
"One is getting physicians on board with some of the neutral principles of managed care, such as population-based care and evidence-based medicine." The other, she says, is helping members make educated decisions about care, from prevention through chronic care management. "We want to facilitate this kind of progress, or employees will get inadequate information and poor health care."
Mottur-Pilson stresses the importance of BIQS's community-outreach aspect. She urges health plans to involve community leaders when choosing conditions to focus on, so a plan's goals are aligned with the needs of its community.
"The community piece is the one area that is still somewhat lacking," she says, "but I was told this is the most difficult part of the project, and I agree. Medicine, in general, has not focused on the community. Its primary focus is the individual."
No argument from Wolfson. "Your community has to address underlying reasons for a disease. Most diseases have underlying causes — what people are eating, or whether they smoke or get preventive care — that are rooted in the community."
Challenges ahead
ACHP doesn't see BIQS as competition for NCQA; in fact, it has no intention of staying in the quality-measurement business. If its own plans can demonstrate that a holistic approach to care can improve outcomes, ACHP hopes NCQA would emulate it — or even take it over. While NCQA has made no such commitment, it is receptive to ACHP's effort. "We're supportive, though it's premature for us to say whether we'll incorporate aspects of their program," says an NCQA spokesman.
What eventually happens to BIQS may depend on whether the pioneer plans can hack its rigors. Wolfson admits that even most ACHP members aren't yet ready to try. "We expect all our plans will work within this framework, but only three or four are ready to go through the merit-designation process," he says. "We hope that within the next three years, everybody will go through it."
HealthPartners and Buffalo-based Univera Healthcare are the first to seek that designation.
Broader acceptance of BIQS methodology may also hinge on three other potential challenges:
Extracting a multiyear year commitment at a time when tight money may put "survive next year" at the top of some health plans' lists may also make BIQS a little off-putting. Wolfson agrees that financial concerns are a bona fide distraction from such lofty goals as quality, but asserts that this is what sets for-profit and not-for-profit plans apart.
"We're all interested in making it through next year, but even in bad times, you've got to stick to your mission. The mission of our plans is to improve the health of our members. If your business is to reduce illness, how can you stray and say, 'Well, we've just got to take care of our finances'?"
The legwork that BIQS demands may also seem imposing to plans that already devote significant manpower to NCQA requirements. Having been through this stage, though, Isham thinks the administrative burden is not what it would appear: "This is structured so it fits within the framework for NCQA accreditation. It's not a significant add."
Rather, Isham sees it as a different sort of investment. "There's a tremendous amount of gain to made from a systematic approach to improving quality. I think we're going to get a lot from that, in terms of how to improve care, in the long haul."
Employer interest in HEDIS, surveys show, is fairly cold. Sharda thinks BIQS can get employers' attention, because it strips away the technical feel of HEDIS, and is designed to yield practical information purchasers can discuss with health plans, physicians, and their own employees.
"Employer frustration with HEDIS has a great deal to do with the limitations we're at with quality measurement," she says. "Several of our member employers say, 'For a given health condition in my work force, what products and services will best restore a person's functional status for work and life?' And the rest of that question is, 'What is the cost-benefit information for those choices?'
"The way health care purchasing and delivery evolved," she says, "nobody can get the whole picture to address whether something is cost-effective."
In trying to serve so many masters, nothing else in managed care wears accountability on its sleeve the way BIQS does, Isham thinks. "ACHP has developed a format where you can determine the strength of an organization's approach to any given chronic disease. And I don't know anybody else who has done that."
---
Our most popular topics on Managedcaremag.com
---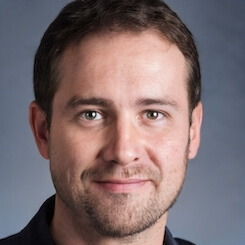 Paul Lendner ist ein praktizierender Experte im Bereich Gesundheit, Medizin und Fitness. Er schreibt bereits seit über 5 Jahren für das Managed Care Mag. Mit seinen Artikeln, die einen einzigartigen Expertenstatus nachweisen, liefert er unseren Lesern nicht nur Mehrwert, sondern auch Hilfestellung bei ihren Problemen.