The trend is unmistakable: Physician executives are leaving their high-pressure, high-paying jobs at health plans, and are starting from scratch in the nascent e-health industry. The lure? A chance to leave their mark on something.
A number of senior physician executives are leaving managed care for e-health start-ups. Why would these highly educated professionals leave their six-figure salaries and prestigious positions with well-known corporations for a sector that makes the news mostly because of crazy stock valuations, bizarre business plans, and roller coaster volatility?
"Because that's where the opportunity is," says Jerry Reeves, M.D.
After three years as senior vice president of medical affairs and chief medical officer at Humana, Reeves resigned early this year to become president and chief executive officer of WorldDoc Inc.
The way he tells it, it began when he invited WorldDoc to present its products to the Humana corporate medical affairs staff, venture capital arm, and information technology group.
It helped that Reeves knew some of the WorldDoc people — in fact, he had recruited several of them 10 years earlier when he was CEO of Nevada's biggest multispecialty group and chief medical officer of the state's largest health maintenance organization.
While discussing how to deploy their systems in Humana a few days after their pitch, the WorldDoc people actually started to recruit Reeves. One thing led to another, and they invited him to become their president and CEO — a gutsy move, even if their relationship did go back 10 years.
It was an even gutsier move for Reeves. Humana is one of the nation's largest publicly traded managed care companies, with 5.9 million members. WorldDoc.com, headquartered in Las Vegas, has fewer than 25 employees. It has just secured an initial round of private funding.
But WorldDoc has something that Humana doesn't, at least not yet: the Personal Evaluation System (PES), which will be available commercially in the first quarter of next year. PES is an Internet application developed by practicing physicians in 15 medical and surgical specialties. Without benefit of a live physician, it is said to be able to recognize 150 symptoms and 950 medical conditions.
PES generates diagnostic evaluations, treatment recommendations, and documentation of patient concerns, along with a preliminary needs assessment. Reeves says it offers consumers, physicians, and insurers "personalized, medically sound health advice" via a secure Internet connection or through computer kiosks that are placed in physicians' offices and other health care sites for use by patients, providers, and other staff.
Reeves said he immediately recognized that the software could be helpful in a variety of situations.
He is not alone in being captivated by the technology. Within the past 18 months, Lee Newcomer, John Roglieri, Cary Sennett, David Shulkin, and Alan Zwerner — all former managed care medical directors or CMOs — also took jobs with e-health companies. Some insiders predict that even more senior health plan execs will follow, and that many practicing physicians are thinking about doing the same thing.
"Doctors are unhappy with health care at a time when the Internet beckons," says Michael Barrett, senior health care analyst at Forrester Research. "It's got to be irresistible."
Tired of the image
You don't have to look very far for sources of discontent. Alan Zwerner, M.D., J.D., now senior vice president for strategic planning at PersonalMD.com, is convinced that managed care's negative public image has an effect. He says physician execs are often seen as part of a "demonic system that is worse than the tobacco companies. That's taken its toll on all involved in managed care and, in particular, on physicians."
Lee Newcomer, M.D., relates a story repeated by others in this group. Early in his career, he and his wife were at a party when it came up in conversation that he was the Cigna medical director. "People immediately stopped conversation, turned around, and walked away," he recalls. "I didn't socialize with physicians very much after that because it just wasn't worth that kind of trauma."
Then there's the ever-growing bureaucracy. It takes a minute before Reeves's frustration with the "medical regulatory industrial complex" surfaces. "The number of inspectors inspecting inspectors has gotten very onerous," he says, citing the proliferation of Health Care Financing Administration regulations and requirements by the National Committee for Quality Assurance.
Perhaps the biggest factors have been decreased margins in the health insurance business, a squeeze intensified by the Balanced Budget Act of 1997. Priorities have shifted from new initiatives in quality and disease management to program cutbacks and cost reductions. That's not what most physician execs are good at — and it's not what they enjoy doing. David Shulkin, M.D., who until last year oversaw clinical and quality aspects at one of the nation's most prestigious integrated delivery systems, gets at least 10 calls a week from physician leaders who want out.
"I call it a brain drain of physician leaders leaving provider and managed care organizations," says Shulkin. "Just in the last year to 18 months, these environments have became much harder places in which to innovate and to have energy to create, because the focus now is much more on reducing costs."
According to Leta Beam, a business and personal counselor, these physician execs are also part of a larger change in how we relate to our jobs.
"We want to work ourselves happy, but I don't think that's happening," says Beam, president of Vantage International, a Harrisburg, Pa.-based business and personal coaching company. "Medical directors are putting themselves and their companies on the line every day, and they're beginning to step back and ask themselves, 'Am I getting any kind of professional satisfaction from this? Is this really worth the time and the energy that I'm putting into it?' For some, the answer is no."
Shrinking opportunities, not necessarily dissatisfaction, account for some of these job changes. John Roglieri, M.D., M.B.A., says his position as NYLCare corporate medical director became "three times redundant" when Aetna U.S. Healthcare bought NYLCare in 1998. After a yearlong sabbatical, he joined Physician WebLink as CMO.
"I had a ball being a medical director for 15 years," says Roglieri, "and I would have continued what I was doing had the merger not forced me to take a fresh look at what was going on."
Roglieri began his managed care career in 1971 at Harvard Community Health Plan, where he worked on computer-based medical records. He has continued to practice internal medicine part time over the last three decades, and says he brings "a clinical voice" to Physician WebLink.
The company equips physician groups and clinics with the infrastructure to manage risk contracts and clinical care successfully. Its lead technology is Encounter Link, a hand-held computer that provides an electronic medical record (EMR) and decision-support software to physicians at the point of care. Encounter Link, the product of exhaustive clinical work flow analysis, is designed to connect physician, nurse, and front desk in real time via an intranet, and with lab, pharmacy, hospital, and imaging center via the Internet.
"Technology is a hard sell to physicians, but I think it has advanced to the point where the argument becomes compelling," says Roglieri. "We're no longer just an EMR. It's really a new approach to clinical work flow."
Roglieri was attracted to e-health because he saw it as "a new dimension" with great promise. He doesn't see himself as a front-line innovator, but characterizes himself as "a bit of an early adopter" who gets excited about the potential of technology (He was an engineer at Union Carbide for two years before going to medical school).
Personal risks
Pre-IPO stock options are part of his employment package, but for Roglieri, being entrepreneurial is more about working with a "lean and mean group of people who don't spend a lot of time in committee meetings but move quickly to take advantage of opportunities in the marketplace with new technologies."
While they'd be as happy as anyone to make a bundle on their options, these physician execs probably took substantial pay cuts when they switched to e-health.
According to Brad Chandler, who runs the Minneapolis office of the Furst Group/MPI, a national health care executive search firm, a chief medical officer for a not-for-profit health plan with 1 million members might make $250,000 to $350,000, plus a 20- to 30-percent performance bonus. At an e-health start-up, the base compensation might be half as much, with little or no bonus, but the options could turn into millions if the company succeeds.
Then again, it could all go up in smoke.
That's a risk these former managed care executives say is worth taking in return for more control and a chance to take health care to a new level.
"It's not so much the pot of gold at the end of the rainbow, but the opportunity to actually run something," says David Nash, M.D., M.B.A. "After two to five years on the job, many medical directors begin to realize that the nonphysician CEOs and COOs are the principal drivers, and they get frustrated by not being able to follow through on many of the good ideas they have."
That's not to suggest that their time spent in managed care was a loss. These six physicians want to make a difference, and they'll tell you that's why they got into managed care in the first place. They admit that it hasn't achieved all they had hoped for, but they assert — with some satisfaction — that managed care is an improvement over indemnity-financed care when it comes to cost control and quality improvement.
"It was the lure of being able to have an impact on more lives and help more people," says John Pufahl, president of Avalon Health Group, an executive search firm in Savannah, Ga. "In the old days, that was part of our pitch as recruiters trying to bring a clinician into his first managed care role. The Internet has that same appeal but, instead of affecting a few hundred thousand or even a million lives, it has the ability to affect millions of lives."
Nash, founding director of the Office of Health Policy and Clinical Outcomes at Thomas Jefferson University Hospital in Philadelphia, and the Dr. Raymond C. and Doris Grandon professor of health policy at Jefferson Medical College, is an adviser to WorldDoc.com, and sits on the board of DoctorQuality.com, founded by Shulkin.
Health insurers, including Aetna and Highmark, are getting on the e-health bandwagon, but Nash says that smaller, more agile e-health companies have a better chance of making a splash on the consumer side. When it comes to data, for example, e-health dot-coms not only have access to new online data resources, but are more likely to put it to use faster.
"Large managed care plans have an information technology department and a research department, and many times these groups don't even talk to one another," Nash explains. "Just getting a big plan to decide on which health risk-assessment tool to use is a big corporate legal decision. The dot-coms don't waste time with that. They get right to it."
Zwerner says improving health care quality and outcomes had been a goal throughout his career, which has included hitches as senior vice president and CMO at Health Net in California; president and CEO of the Medical Quality Commission, an industry trade organization; and senior medical director with FHP, a California HMO that was absorbed by PacifiCare three years ago. Last year, he joined PersonalMD.com.
PersonalMD's customers are health plans, integrated delivery systems, and employers. Its technology allows health plan members, patients, and employees to manage health care information and create their own medical records on the Internet by uploading scanned documents, faxing hard copies, or entering information on a keyboard. PersonalMD's record can also receive data directly from health plan and other legacy systems. All information is accessible via fax or the Internet.
Making clinical information on patients available to physicians at the point of care eliminates unnecessary tests and admissions. In an emergency, a wallet card instructs providers how to view the cardholder's medical record. Zwerner makes sure PersonalMD products meet users' needs, and helps the company's technical people understand the players in health care and what their incentives, problems, culture, and relationships are — which he says can be baffling to techies, who are accustomed to logical thinking.
Industry in transformation
Health plan terminations, mergers, acquisitions, and consolidations are reactions to slower growth in the managed care industry. According to InterStudy Publications, HMO enrollment decreased last year for the first time since the company began tracking it in 1973. The total number of HMOs also dropped by 45 plans during the last half of 1999, down from 613.
"The current model has plateaued out," says the consultant Peter Boland, president of Boland Healthcare in Berkeley, Calif. "There are no more real cost savings, and no way to improve quality of care either — except with the application of new technology."
Recent double-digit premium increases designed to pull the industry out of its slump are likely to provide only temporary relief, at best. To remain competitive, managed care organizations are paying more attention to costs, and that has marginalized the roles of many physician executives.
"The scope of responsibility for physician executives has been increasingly curtailed," says Pufahl. "When things are tough, managed care companies want people with operational experience. They don't want to risk moving physician executives from clinically oriented roles into operationally oriented roles. They want somebody who has 'been there, done that.'"
Shulkin has both clinical and operations experience. In 10 years as chief medical officer and chief quality officer for the University of Pennsylvania Health System, he had cultivated a national reputation in disease management and quality systems for the organization and for himself. When that integrated delivery system incurred a $200 million operating loss last year, it was clear he would have to help in cutting costs and trimming the staff.
"It was one of those points where you ask yourself, 'Is this what I want to do for the next couple of years?'" says Shulkin. "It wasn't even a matter of debate. I just didn't think I was the person to do it for them."
Instead, he began DoctorQuality.com, meant to help health care purchasers make buying decisions based on value. A variety of products help employees become informed health care consumers, learn best-practice procedures, and identify best-practice providers. Physicians, other health care professionals, hospitals, and health plans can put themselves forward on the basis of quality measurements and consumer comments.
Shulkin defines quality simply as best practices. Consumers, for example, can learn from DoctorQuality.com that 40 percent of asthma sufferers have been misdiagnosed, that only half of those with a peptic ulcer have been tested for H-pylori, and that 80 percent of post-heart-attack patients who would benefit from beta blockers receive them.
"Our belief is that the consumer is going to drive a lot of what is utilized and demanded in health care," says Shulkin, "and our plan is to stay as close as possible to what the consumer needs and wants in health care information."
A more informed health care consumer is also at the heart of Vivius, the new venture that Newcomer is helping to build. He left his job as senior vice president for Health Policy at UnitedHealth Group earlier this year to become executive vice president and CMO at Vivius.
Newcomer seems reluctant to put Vivius in the e-health bag, but the Internet is the forum in the Vivius model. It's where physicians market themselves to consumers, and consumers shop for physicians — based on price, quality, and convenience, much as buyers and sellers do in the rest of the service economy. When all is in place, people will create their own provider network and pay their bills with defined contributions from employers. When consumers begin to choose physicians, Newcomer expects to become more involved in product development — by which he means helping physicians market themselves.
"A lot of physicians can't answer consumer questions because there's never been a reason to have those answers," says Newcomer. "But if, all of a sudden, people are making choices about you based on your technical ability, the way you serve your customers, and your price, you could lose those customers without that information."
Newcomer says he left UnitedHealth because he liked the Vivius concept, and because he was getting what he calls his "10-year itch." After practicing oncology for 10 years and working at UnitedHealth for another 10, he was asked by a friend to review the Vivius business plan.
Outside the box
Newcomer agrees that personality type has a lot to do with why he accepted the challenge of starting from scratch, and he thinks most medical directors have similar personality traits. He's right, at least with respect to the six former medical directors and CMOs interviewed for this article. They all offered more or less the following rationale for switching careers:
"I'm attracted to ideas that are different or out of the box," says Newcomer. "Second, I'm willing to take risks. I think people like us don't see failure as a bad thing. It's far better to have tried and failed than not to have tried."
Working in an e-health start-up also favors high-energy people who are comfortable in environments without a lot of rules or structure — which is much like being an independent practitioner, observes Cary Sennett, M.D., Ph.D.
You probably know Sennett from his work at NCQA from 1994 to 1999, most recently as executive vice president. Previously, he held medical director positions at Group Health Cooperative of Puget Sound, U.S. Healthcare, and Aetna Health Plans.
Sennett left NCQA to seek an opportunity for professional growth. After doing consulting work for most of last year, he joined BenefitNation as CMO. He says that the consulting work helped him to see how the Internet could make health care more effective and efficient.
BenefitNation helps health plans to deliver health and benefits information to their members cost-effectively, by providing the content, automating clients' processes for managing that content, and delivering it to their members. "I'm the editor-in-chief," Sennett notes, explaining that his most important responsibility is to assure the quality of the scientific and clinical content BenefitNation delivers to customers. That involves both evaluating material from other sources and developing proprietary content.
Knowledge is health
"In the long run, the best chance for improving quality and efficiency of health care is to equip people with the knowledge they need to be educated health care consumers," Sennett says. "The Internet is going to revolutionize the delivery of health care, because it is probably the best way to provide patients with that kind of information."
It's no coincidence that the consumer is at the center of most e-health ventures. Barrett, principal author of Forrester Research's report "Personalized Medicine," sees health care being reshaped by three consumer-centric trends: self-pay, self-direction, and genomics.
First, he says, consumers will pay for an increasing proportion of their health care. Second, consumers, empowered by the Internet, will make some health care decisions once made by physicians. Third, diagnostic technology will identify one's genetic predisposition for disease.
The last of these will have some far-reaching implications for health care and e-health companies. Genetic predisposition is just that — not a certainty. Consumers with a known genetic predisposition for disease will be able to make lifestyle decisions to reduce their risks for disease.
To e-health companies, the "market" for a disease, which now consists only of those diagnosed with it, will double or triple to include those with a genetic predisposition for it, Barrett explains. Because many diseases have a genetic component, genetic testing will create a huge market for preventive strategies and therapies.
"This stuff's going to get very big," says Barrett. "These doctors [joining e-health ventures] have a long and adventurous set of career choices in front of them. The world they've joined will continue to evolve and grow. It will remain extremely complicated and very volatile. They're in for an interesting ride."
Reeves knows all about that. He just moved his family to Las Vegas, site of WorldDoc's new headquarters, and flies to meetings with potential investors and clients from one coast to the other. But even though he's left managed care for e-health, his overall objective doesn't seem to have changed.
"Managed care is one approach," says Reeves. "Applying Internet communication technologies to health care is another. We're all in this together, working to make health care better."
MANAGED CARE 
November
2000
. ©2000 MediMedia USA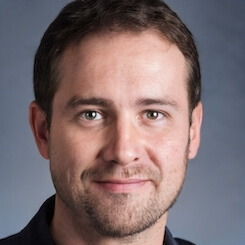 Paul Lendner ist ein praktizierender Experte im Bereich Gesundheit, Medizin und Fitness. Er schreibt bereits seit über 5 Jahren für das Managed Care Mag. Mit seinen Artikeln, die einen einzigartigen Expertenstatus nachweisen, liefert er unseren Lesern nicht nur Mehrwert, sondern auch Hilfestellung bei ihren Problemen.