Although they're an old form of managed care, the best continuing care retirement communities (CCRCs) strive to be life maintenance organizations.
During the latter part of her long life, my maternal grandmother bounced around a bit. When she enjoyed good health, she lived quite successfully by herself for many years — having been divorced long before I was born — in a series of cozy second-story apartments not far from my parents' house in western Pennsylvania.
When her health began to fail, Grandma reluctantly moved to Colorado and lived with my mother's brother. Her increasing frailty eventually forced her into a nursing home, also in Colorado, where she died, about 30 years ago.
Had the option been available then, Grandma would have been a good candidate for a continuing care retirement community (CCRC), save one thing: Her meager income as a corset fitter would not have supported such a lifestyle, and neither my parents nor my uncle and his wife were in a financial position to pay for such accommodations.
Today, however, a booming economy is providing aging parents and their increasingly affluent progeny the means to pay for a lifestyle that gives the elderly a way to age gracefully in one place. Indeed, some CCRCs even afford residents the luxury of dying in a bed that's literally their own.
CCRCs are essentially a form of managed care offering a range of housing choices coupled with health care tailored for an aging population. Their overall purpose is to let the elderly live with independence and dignity, with guaranteed access to health care services their conditions demand.
CCRC financial arrangements
Type of agreement
Entry fee?
Features
Comments
% of CCRCs offering
Extensive
Yes
Housing, residential services and amenities, and unlimited health-related services are included with little or no increase in monthly fee, except for inflation
Provision for prepayment of medical expenses resembles insurance arrangements.
42%
("Life care")
Yes
Contract provides for housing, residential services & amenities, and a specified amount of long-term nursing care (e.g., 30 days per year) with no substantial increase in monthly payments.
After specified amount of care has been exceeded, patient pays standard or discounted daily rate for additional nursing care.
16%
Modified fee for service
Yes
Contract provides for housing and residential services and amenities.
Health-related services, long-term nursing care, assisted living services are paid for as used, at prevailing rates.
25%
Periodic fee only
No
Monthly fee covers costs of living unit, services, and health care.
Elimination of entry fee may broaden appeal.
Not available
Equity
No
Resident owns real estate. Services and health care are purchased separately.
Least-common type of agreement.
Not available
SOURCE: AAHSA
Entrance fees
In general, the more you pay to live in a CCRC, the more you get. The entrance fee at Dunwoody Village, a not-for-profit but decidedly upscale CCRC on Philadelphia's posh Main Line, ranges from $62,000 for a 420-square-foot studio apartment to $199,000 for a 1,750-square-foot "country house" with two bedrooms, den, and private garden. For a single person, the monthly fees at Dunwoody range from $1,610 to $3,704; for a couple, $3,217 to $4,891.
Elaine Kaiser, the director of marketing at Dunwoody Village, says the studio apartments are almost always available, but there is a waiting list of one to three years for one-bedroom units and three to five years for two-bedroom units.
The reason for the waiting list becomes apparent when you consider the creature comforts, beyond the prime suburban location: an indoor swimming pool with lifeguard and jacuzzi; a library; an arts and crafts room; a wood shop; private dining rooms for residents and guests; and an on-site barber shop, coffee shop, gift shop, and bank — and 3.5 miles of heated walkways. During nasty weather, a resident need never venture outdoors to reach any of the nine acres of facilities under roof.
Dunwoody's health services include six physicians (two are geriatricians) on duty or on call at all hours, 24-hour nursing service, a physical therapy department, plus assurance that emergency calls will be answered promptly. Staff physicians can refer to 200 specialists in nearby Bryn Mawr.
By contrast, Kendal at Oberlin, opened in 1993 as one of several CCRCs operated by the Quakers, emphasizes culture and lifelong learning: taking classes at neighboring Oberlin College, listening to the Cleveland Orchestra, attending concerts at the Oberlin Conservatory, or visiting the renowned Cleveland Museum of Art. Other CCRCs operated by Kendal have recently opened or are being developed, and most are in or near a college town.
Fees for Kendal's CCRCs vary by location. At Oberlin, a one-person studio requires an entry fee of $66,950, plus a monthly fee of $1,630; a couple can be accommodated in a two-bedroom unit with den for an entry fee of $250,000 and $4,025 per month.
Given the seemingly steep entry fees for many CCRCs, running such an institution would seem to be like having a money machine. An old person forks over a couple hundred grand upon check-in, and checks out just a few years later — paying hefty monthly fees in the meantime and leaving that 200 grand behind. Next!
Demographics of CCRCs
It's not that simple. Upon entry, the 625,000 residents of CCRCs in the United States, as counted by the American Association of Homes and Services for the Aging (AAHSA), which represents 5,600 not-for-profit nursing homes, CCRCs, and other services for the elderly, have tended to be in good health and capable of living independently.
CCRC residents' median age is 83. That may seem old, but according to the National Center for Health Statistics, about one-third of the U.S. population now survives beyond 85. A white woman who makes it to age 78 (the median age of CCRC residents upon entry) can expect to live another 10.3 years. The outlook is less rosy but hardly grim for a 78-year-old white male: an average of 8.4 more years. Most of these people aren't going to drop a bundle on your doorstep and then drop dead on theirs.
There's a good chance, however, that an elderly person eventually will need long-term nursing care. Living in a CCRC that provides extensive health care benefits is essentially purchasing an insurance policy for long-term care, if ever needed, along with amenities that make life enjoyable. Given that a year in a nursing home easily could cost $50,000, and that 52 percent of elderly women and 33 percent of elderly men will enter a nursing home before they die, the costs associated with CCRC residence start to look pretty good.
"Residents of CCRCs tend to be better educated, and as a result they're a little more cold and calculating," says Robert Greenwood, the AAHSA's associate director of public affairs. This characteristic lets them realistically face statistics like those just cited, which many people would rather ignore.
"It's just human nature," Greenwood says. "A lot of people are overly optimistic about how healthy they're going to be in the long run."
Greenwood says the financial arrangement used by Kendal is the classic model for the managed care industry: The residence and health care contract provides unlimited long-term care in an on-site health center at no additional cost beyond the entry and monthly fees. Kendal can shelter each resident from the catastrophic costs of long-term nursing care only because the costs of long-term care are shared by the residents as a group.
However, Greenwood says, many CCRCs are moving away from the Kendal model, by lowering their entry fees — which is accomplished by requiring residents to carry their own insurance for long-term care or by offering some services as add-ons. The president of the Kendal Corp., John Diffey, likens this practice to the tactic used by car dealers: quoting a low price for a stripped-down vehicle, secure in the knowledge that the customer inevitably will select an array of options that will add a lot of dollars to the alluring base price.
Like many other organizations that operate CCRCs, Kendal puts the emphasis on living in all dimensions — physical, mental, social, spiritual, intellectual — as opposed to merely being cared for.
Health care at Kendal
It follows, then, that the goal of Kendal's health care programs is to help each resident "achieve and maintain his or her highest level of self-care and independence." Because of the emphasis on independence, Kendal tries to keep residents out of its health centers. Any decision to move a resident from a residential unit to the health center is made in consultation with the resident.
In Kendal's CCRCs, health center isn't a euphemism for nursing home. By design, the facility adjoins the CCRC's other facilities so patients aren't separated from friends. Caregivers wear street clothes, because uniforms "depersonalize caregivers and contribute to an atmosphere of illness rather than wellness." Provided they can feed themselves, residents who are moved to the health center still may eat in any dining room they choose. They're encouraged to bring their own furniture and important personal possessions to the health center.
For health center patients who are very frail, mentally or physically, physical restraints are not used. Nor are pacifying drugs used in lieu of physical restraints. "We believe in taking care of human beings with human beings," says Diffey. "We haven't used a restraint in 27 years — since day one."
The turnover rate at Kendal's CCRCs is low, in the range of 2 percent to 8 percent per year. As a result, there's a waiting list of anywhere from six months to a couple of years. Waiting lists are common among CCRCs, Diffey says, because, unlike hospitals that can run with occupancy of about two-thirds, CCRCs need an occupancy rate of at least 90 percent.
Contracting for health services
Because managed care varies from region to region, it doesn't make sense for Kendal to maintain a systemwide alliance. Instead, Kendal's CCRCs participate in regional cooperatives. Kendal at Oberlin, for example, belongs to the HealthRays Alliance, a group of 25 long-term care organizations representing 33 facilities in northeastern Ohio. Through strength in numbers, HealthRays offers favorable rates for HMO contracting and the advantages of group purchasing. Kendal's CCRC in New Hampshire enjoys similar benefits by contracting with Dartmouth-Hitchcock Medical Center. Its CCRC in Ithaca, N.Y., contracts with the Cayuga Medical Center.
How do residents of a CCRC know they're getting good health care? If HMO patients sometimes worry that economic considerations color the clinical judgment of their health plan's physicians, why shouldn't they be even more fearful — given the amount of money involved — that health care providers beholden to a CCRC don't have an eye on the bottom line, too?
If state licensure doesn't provide sufficient peace of mind in this regard, the seal of approval from the Continuing Care Accreditation Commission (CCAC) might. To date, fewer than 300 of the nation's 2,100 CCRCs have earned CCAC accreditation. With headquarters in Washington, the CCAC was established in 1985 by the AAHSA. Although the AAHSA represents not-for-profit health care organizations serving the elderly, CCAC accreditation may be earned by CCRCs, regardless of profit status.
CCAC accreditation extends for five years. The accreditation process focuses on three broad areas: resident life, health, and wellness; financial resources and disclosure; and governance and administration.
Dunwoody Village was among the first 50 CCRCs to receive accreditation. Kaiser, Dunwoody's marketing director, says the hard-won laurel gives accredited CCRCs a means to distinguish themselves amidst fierce competition. Kaiser serves on CCAC teams, which spend three days on the site of a CCRC seeking accreditation or reaccreditation. During that time, the team members verify the claims made in a lengthy report prepared by the applicant.
A list of CCRCs accredited by the CCAC is available at http://www.ccaconline.org. Grouped by state, the list provides mailing addresses, a telephone number, and a link to the CCRC's Web site, if available.
Jack McCain, who writes on business and clinical topics, is a contributing editor to Managed Care.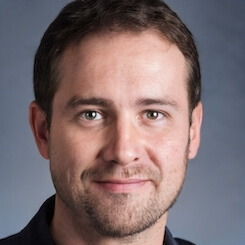 Paul Lendner ist ein praktizierender Experte im Bereich Gesundheit, Medizin und Fitness. Er schreibt bereits seit über 5 Jahren für das Managed Care Mag. Mit seinen Artikeln, die einen einzigartigen Expertenstatus nachweisen, liefert er unseren Lesern nicht nur Mehrwert, sondern auch Hilfestellung bei ihren Problemen.