Some plans swear by the benefits of obtaining an "excellent." Others say that customers care much more about cost.
When the Quality Improvement Committee at Dean Health Plan in Madison, Wis., gets together, a recurring topic is whether to continue to pursue accreditation by the National Committee for Quality Assurance. The health plan earned full accreditation by the NCQA in 1999 and has maintained an "excellent" rating since 2000.
"The cost, the resources it requires, and what edge it gives us in the marketplace are the kinds of things we talk about," says Chief Medical Officer Mark Kaufman, MD, who sits on the committee with the CEO and the COO as well as other physicians. The financial investment and the staff time spent on accreditation are significant, and those resources could be used in other ways, such as to pursue service and clinical care initiatives the NCQA might not recognize, Kaufman says.
But the NCQA's marketing value and the quality-improvement framework it gives the health plan make it worth keeping up, the committee has decided time and again.
Another insurer in the Madison market, however, last year made the opposite call. Physicians Plus Insurance allowed its "excellent" rating to expire in 2002, based on research that showed that lower premiums mattered more to its customers than the NCQA's approval.
The health plan was getting very little return on its investment in NCQA accreditation, says John Martin, PhD, vice president for organizational effectiveness at Physicians Plus. All three major health plans in the Madison market held "excellent" ratings with NCQA, leaving little room for differentiation, he says.
Of course, most plans that are accredited by the NCQA are "excellent." As of June, 74 percent were excellent, 20 percent commendable, and 3 percent accredited, with the remaining 3 percent denied, in process, suspended, or provisional.The company decided to continue to follow many NCQA practices and pursue another, more flexible quality benchmark — the Baldrige National Quality Program — but not to become reaccredited by the NCQA.
"It was going to run about a quarter of a million dollars to become reaccredited by the NCQA," Martin says. The management, Martin says, asked, "'When we are really competing on price, how is that going to impact our premium? Will pursuing accreditation really make any difference to our customers?' What we got back was, 'No, it didn't make a substantial difference.'"
The cost of accreditation by the NCQA — as well as other accrediting organizations — is highly controversial and much discussed by health plans, says Wanda Bishop, a senior manager in the Dallas office of Cap Gemini Ernst & Young. "It's a real investment by health plans to become accredited, and then they find themselves debating whether or not it was worth the money and the effort."
Health plans make their decisions to seek or not seek accreditation based on a range of factors, including what the market demands, whether the states they operate in require accreditation or the submission of similar data, and the value to overall operations of the quality improvement processes that accreditation demands. Many times, those issues override cost.
Biggest hurdle
Yet cost is the biggest reason health plans decide not to pursue accreditation, Bishop says. "The cost issue is the only hurdle. Most people in the industry believe in the value of an inspection and accreditation as a process for knowing that what they are doing is right, so the only reason not to get an accreditation is cost."
Insurers are imposing double-digit premium increases on employers. That has increased insurers' sensitivity to the costs of accreditation in the last year, because they pass those costs on, says Gina Zimmermann, senior executive director of business development and network accreditation at the Joint Commission on Accreditation of Healthcare Organizations, which accredits hospitals, and other health care entities.
Unaccredited plans are particularly leery of pursuing accreditation for the first time, she adds. "Purchasers are so sensitive to costs right now that introducing this would create a real great tension."
Yet the number of health plans that JCAHO is in the process of accrediting this year is down only slightly from its yearly average of 12 to 15, so it's too early to tell if there's a downward trend in the works, Zimmermann says. Health plans that deal with small and medium-sized employers have the most difficult time justifying accreditation's cost in time and money.
Rocky Mountain Health Plans allowed its "excellent" accreditation rating with the NCQA to lapse earlier this year. But Chief Medical Officer Bruce Wilson says that the reason was lack of value rather than the cost.
"Our employers didn't seem to value it. We are really in the small and medium-size group business, and although it may be important to some of the major national accounts, we didn't find much demand at all among the employers that we serve." Rocky Mountain also didn't agree with some of the prescriptive standards the NCQA had introduced for 2003, Wilson says.
Shifting resources
The resources once devoted to accreditation will now be used in areas such as customer service, Wilson says. "We are simply putting those resources into different venues that are more in concert with what the purchasers of our health plan are interested in."
Employer demand and the competitive environment in different markets determine whether Humana seeks accreditation for its managed care plans in various geographic areas. It also determines whether it seeks it from the NCQA or the American Accreditation HealthCare Commission (still primarily known by its original acronym, URAC, which stood for the Utilization Review Accreditation Commission), says Jonathan T. Lord, MD, Humana's chief clinical strategy and innovation officer.
"We always want to be competitive in the marketplace," he says. "If there are geographies where our essential customer base or the potential customer base use NCQA as a factor in deciding where they are going to be purchasing their insurance, then we seek accreditation."
The company also seeks URAC accreditation for its utilization and medical management activities in various markets, Lord says.
Humana has health plans in 22 markets that could seek accreditation. Of those, eight plans have URAC accreditation, one has NCQA accreditation and one has both URAC and NCQA accreditation. Two plans are in the process of becoming accredited by URAC, and two plans that already have URAC accreditation are also seeking NCQA accreditation.
Decisions can change, and Humana has dropped accreditation for certain plans when it no longer makes business sense to pursue it, Lord explains.
In markets where employers demand accreditation, the number of accredited plans is likely to hold steady, Cap Gemini Ernst & Young's Bishop says.
"A number of employers do care about accreditation," says Laurel Pickering, executive director of the New York Business Group on Health. "A lot of employers view accreditation as a stamp of approval."
Employers have little sympathy for insurers who complain about the cost of accreditation, Pickering adds. "They think health plans should look at it as a cost of doing business. There are a lot of things that employers do within their own businesses to make assurances that their products are quality products, and they want health plans to do the same thing."
"Are you accredited?"
In Connecticut, accreditation status is almost a standard question on requests for proposals, especially from large companies, says Pamela Spinazola, director of quality improvement at ConnectiCare. "And a lot of employers ask specifically, 'Are you NCQA accredited?'" she says. ConnectiCare has met its corporate goal of maintaining an "excellent" rating from the NCQA since 1999.
Nonetheless, the costs of accreditation add up. ConnectiCare last year spent about $100,000, including the expense of a consultant to help prepare for a site visit, for a three-year NCQA renewal, she says.
Required prevention and disease management programs and activities such as physician surveys are costly, Spinazola says. Mailing costs are high because of reminder systems that send information about flu shots, mammograms, and other preventive measures.
There's staff time to consider, the cost of outside vendors, and the information systems needed to pull off such programs. Yet a lot of the DM costs are recouped in the form of lower utilization and improved member health, she says.
Collecting data for the Health Plan Employer Data and Information Set (HEDIS), which is a requirement of accreditation, can also run about $30,000 per year, and ConnectiCare spends another $30,000 a year to have the data audited. In addition to staff time, temporary help can cost as much as $80,000 a year for data collection and medical record review. Still, collecting HEDIS data helps the health plan meet the requirements of state regulators; it would have to do that regardless of accreditation, Spinazola says.
"A couple of years ago, there was some discussion about NCQA because we were looking at cutting costs across the board," she says. "And when we looked at the cost vs. the regulatory requirements, plus the fact that it provides such a good framework for doing the right thing, the discussion quickly ended. We were clearly going to continue it."
The argument for accreditation is simple at Blue Cross and Blue Shield of Kansas City [Mo.]. The plan figures that it spent about $2 million to obtain dual accreditation from the NCQA and URAC. The insurer's two HMOs have full health plan accreditation from URAC and "excellent" ratings from the NCQA.
Without the investment in accreditation, the company would have to cede $60 million in business from large automakers that require it, says Chief Medical Officer Frank J. DiTirro, PhD, MD. "It's a large block of business for us, and we would not be able to participate in that business if we were not NCQA-accredited."
The processes put in place to satisfy accreditation standards also make the Blues plan a better company, DiTirro suggests. When the insurer let its NCQA accreditation lapse in the ferment of a $40 million dollar information systems overhaul in the late '90s, customer service was dismal, he says.
Once the insurer decided to get its house in order and prepare for dual accreditation, things changed. Today, the company's service levels are in the top 10 for Blue Cross plans, DiTirro says. "The cost of not pursuing accreditation is too great — and I'm not just talking about money."
How many and by whom?
NCQA, the National Committee for Quality Assurance, accredits the lion's share of HMOs.
NCQA
327
URAC
70*
JCAHO
30*
*Includes PPOs as well as HMOs. URAC counts organizations holding the same type of accreditation at multiple sites as one organization.
Maneuvering through the accreditation maze
As health plans consider seeking accreditation, they typically consider three main accrediting organizations: the National Committee for Quality Assurance, the American Accreditation HealthCare Commission (still primarily known by its original acronym, URAC, which stood for the Utilization Review Accreditation Commission), and the Joint Commission on Accreditation of Healthcare Organizations.
Costs can vary significantly between the different programs, though the most noticeable difference is often in the cost of compliance, rather than the application and site visit fees, says Thomas G. Goddard, the former chief operating officer and general counsel for URAC, and now president of Integral Healthcare Solutions, a consulting company.
Health plans also must make decisions based on the appropriateness of a program to its structure, he says. "The differences in the cost of the application itself seldom plays a major role in a health plan's decision. A difference in the cost of coming into or remaining in compliance is more likely to be a significant factor. That has to do with expensive propositions such as HEDIS."
NCQA formula
The NCQA bases its general accreditation fee on a formula of $39,750 plus 16 cents per member if the plan's membership is over 50,000. The number of sites is also factored in, so fees typically range from $40,000 to $100,000 for three-year accreditation.
The cost of collecting HEDIS data, required for accreditation, is one of the factors that drive costs up, however. Margaret O'Kane, the NCQA's president, says that the organization is trying to keep those costs in check. For example, it strives to request information that can be obtained from claims data rather than costly medical record reviews. "When we are looking at an issue that has been recommended for a measure, part of the work-up is what it would cost to collect the data."
The NCQA is attempting to keeps costs down in other ways as well. It is rolling out a new web-based system that insurers can use to fill in required data and perform their own readiness survey (the NCQA doesn't have access to the data).
Then, once the insurer is ready to apply, the same data can be forwarded electronically to the NCQA. Plus, the organization has tried to be as clear as possible about how insurers can meet specific standards. "We always try to make sure there's more than one way to meet a standard, but this kind of clarity means that people know exactly what the requirements are, so there's no need to go out and hire an expensive consultant to help," O'Kane says.
Avoiding duplicate reviews
In addition, the NCQA accreditation is recognized in 25 states and by the Medicare program, which makes it cost-effective for plans that do not, therefore, have to go through two reviews, one by the regulators and one by the accreditors, O'Kane says. That's important, she adds, "because at the end of the day, we all pay for these costs that are generated by quality oversight, and if we have a lot of redundancy, it is not a good use of resources."
URAC offers health plans a range of options in seeking accreditation. Insurers obtain a core accreditation and then can apply for individual modules, such as utilization management, web site, or full health plan accreditation, and prices are based on which modules are chosen as well as the number of sites that an organization has. The base cost is $27,000 for a two-year health plan accreditation, says Annette C. Duclos-Watson, senior vice president at URAC. That includes an accreditation workshop that insurers attend before submitting an application, which is designed to cut down on consulting fees.
Meeting URAC accreditation standards is less costly than NCQA, though they have equal value, says Andy Martin, project leader in the Department of Quality Improvement at Blue Cross and Blue Shield of Kansas City [Mo.], which has both NCQA and URAC accreditation. "URAC has a lot more flexibility, whereas with NCQA you have more resources and costs because you are managing to more specific expectations."
The cost of accreditation through JCAHO begins at $30,500 for HMOs and $14,500 for PPOs, says Gina Zimmermann, senior executive director of business development and network accreditation. If a health plan is dealing with unaccredited sites, such as labs or behavioral health centers, JCAHO will visit some of them — up to 30 — at a cost of $3,500 per day.
To control the costs of accreditation, JCAHO has implemented Shared Visions–New Pathways, a program that moves toward unannounced site visits and on-site document review so that health plans do not commit as many resources to prepare for a site visit, Zimmermann says. "Plans incur a lot of costs to get ready. We are interested in doing away with some of that."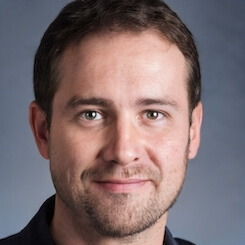 Paul Lendner ist ein praktizierender Experte im Bereich Gesundheit, Medizin und Fitness. Er schreibt bereits seit über 5 Jahren für das Managed Care Mag. Mit seinen Artikeln, die einen einzigartigen Expertenstatus nachweisen, liefert er unseren Lesern nicht nur Mehrwert, sondern auch Hilfestellung bei ihren Problemen.