The Affordable Care Act requires insurers to measure up if they want to participate in the new state marketplaces for individual policies
Under the Affordable Care Act, health plans angling for a spot on state health exchanges are required to be accredited by one of the two big national organizations — URAC or the National Committee for Quality Assurance.
And with regulators interested in having a variety of competitive plans in the subsidized marketplace — the Obama administration's effort to greatly widen health care coverage in the U.S. — regulators have been careful to leave a clear path to accreditation for longtime players and newcomers alike.
Existing accreditation
Current plans on the market that are being adapted to fit the federal mold for benefits in the exchanges will be allowed to operate with their existing accreditation, if they have one, until it comes up for a renewal.
Plans just getting started, meanwhile, are finding plenty of eager helpers at both URAC and the NCQA to gain interim accreditation on their policies and procedures until audits can start in 2015 to see how they've been doing in actual practice.
The managed care industry can also look forward to a federal plan to standardize quality measures into one approach that will play a big role in determining how well they're performing.
"We have had a large number of plans come to us to start the accreditation process," says Vern Rowen, URAC's senior vice president for external and legal affairs. "Some are ahead of the curve." The mix includes existing plans and new organizations — including provider-sponsored groups — which are not all ready to go.
How well plans are fixed on accreditation has a lot to do with what state they operate in, says Ledia Tabor, the director of the "quality solutions" group at NCQA and the staff expert on health exchanges.
In some states —Maryland is one — that have laws requiring accreditation or some big employers demand it, obtaining and maintaining accreditation is standard operating procedure. Move to a state like Wyoming, though, where insurers have operated without that mandate, and you'll find plans stepping up for the first time.
For many of these national players, particularly in the large managed care organizations, gaining accreditation is routine, Rowen notes. Some states require accreditation for Medicaid plans.
One brand new niche, though, is being created for the co-ops being encouraged in every state. In the Consumer Operated and Oriented Plan (CO-OP) Program there are 26 not-for-profit co-ops looking to get onto the exchanges, including one from the Culinary Health Fund in Nevada, says Tabor.
These co-ops are typically dominated at the board level by consumers and are intended under the ACA to provide some diversity and competition among the plans competing on the state exchanges.
The big idea here is to spur the development of plans "that inspire choice," avoiding a situation where a state exchange may just have one of the big Blues and/or some other national insurer's plan, Tabor says.
Essential services
Many of these co-ops are working with national insurers to contract for essential services, like renting a network of providers so they can get started, says Tabor. Many are still fledgling operations, often still engaged in renting space, hiring staffers, and getting accredited for the first time.
One short step away
For these first-timers, says Tabor, talking to them about accreditation is one short step away from consulting. NCQA representatives will review with plan representatives all the structures and processes that are at the heart of accreditation. That can include a detailed look at how they plan to handle consumer complaints or credential providers.
Later, when they get some actual experience running the operation, the NCQA will go back and run an audit on performance, adding a review of HEDIS (the Healthcare Effectiveness Data and Information Set), widely used to measure performance on issues like breast cancer screening and blood pressure control and CAHPS (Consumer Assessment of Healthcare Providers and Systems) scores.
"We look at a plan's structures and processes and policies, such as how they credential providers," says Tabor. "It's unclear how exchanges will report measures. There's not much robust quality data because they don't exist yet.
Biggest challenge
"HEDIS and CAHPS are the biggest challenge," she adds. "Doing HEDIS involves the whole organization, not just the quality department. They can set up processes and measures, but when it comes to improving, you have to work across the organization. Say that you are committed to improve the breast cancer screening rating by 10 percent. It takes time to build that culture, do the initial continuous quality improvement cycle, see where you need to improve and implement again."
Concerning URAC's approach, Rowen says that "URAC's accreditation standards are comprehensive and go down all the way to the clinical level. We start out with a plan's foundational structure."
How a plan puts together and manages a provider network, for instance.
"We make sure the plan's grievance procedure for patients is in place, with a fair and expeditious way to have that dealt with," Rowen continues.
"URAC examines plans' utilization review processes, such as prior authorization of a hospital procedure or access to specialty care. A great deal of what we do is reviewing plan policies and procedures and making sure that they are working effectively for consumers and payers."
Are plans doing the things that they say they are doing, in other words.
"We make sure that patients are aware of how to file a grievance," he adds. "We'll randomly select records for a review. We teach health plans to develop best practices. URAC's accreditation standards are rigorous. If a health plan is unable to meet these standards, we provide education and guidance to develop capabilities to meet the standards."
Not cheap
Rowen says the cost can run from $50,000 for a small plan to several hundred thousand for the national organizations. URAC and the NCQA also aren't reluctant to promote their own services.
"We believe that our program has more brand and value than others," offers Tabor at NCQA. "URAC doesn't use HEDIS. There's no commitment to HEDIS."
Currently, the NCQA has copyrighted a proprietary set of measurements, counters Rowen, a closed approach that he says is likely to be replaced with an open-source format. "The future is having measures that are outcome-focused, not proprietary, open source and widely available, and as much as possible well tested. These are principles URAC uses to develop its measures."
Both, though, face a transition period on quality measures for the health exchanges as the federal government looks to meld their approaches into one uniform standard.
On the same page
"NCQA made the commitment that we will align ourselves with what they require," says Tabor. "We have been advocating that the federal system be aligned with Medicare star ratings [the Centers for Medicare & Medicaid Services offers plans one to five stars based on performance], so everyone is on the same page.
"That's what consumers want. There shouldn't be a lot of difference between what's required in different markets."
---
Our most popular topics on Managedcaremag.com
---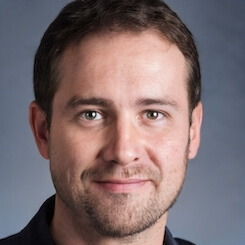 Paul Lendner ist ein praktizierender Experte im Bereich Gesundheit, Medizin und Fitness. Er schreibt bereits seit über 5 Jahren für das Managed Care Mag. Mit seinen Artikeln, die einen einzigartigen Expertenstatus nachweisen, liefert er unseren Lesern nicht nur Mehrwert, sondern auch Hilfestellung bei ihren Problemen.