Officials across the country are watching to see whether the Sunshine State's innovation can save money.
PUBLIC AND PRIVATE
When Florida picked a blue-ribbon task force three years ago to explore ways to fight rising health care costs, it didn't take members long to zero in on disease management as a potential money-saver. The legislature followed by chopping the state Medicaid agency's budget first by $4 million, then $40 million in 1999 and, most recently, $20 million.
"They were looking for things to happen pretty quick," says Maresa Corder, R.N., statewide DM coordinator for Florida's Agency for Healthcare Administration, in Tallahassee.
Long after the cuts, state officials are still waiting to see if the new disease management strategy works. The first state DM contract was effective in May 1999, and the agency has followed up with deals covering diabetes, congestive heart failure, AIDS, hemophilia, end-stage renal disease, and other illnesses. The dice aren't expected to stop tumbling until the initial bottom-line reports start coming in during the first quarter of 2001.
"We're just getting into the first year of reconciliation on diabetes," says Corder, who's quick to add that even when the final numbers are calculated, the state isn't expecting major improvements immediately. Significant savings in the diabetes arena are expected in the second year of the program. With the ink only recently dried on other contracts, she adds, it's also far too early to say with certainty how well they may perform.
DM businesses have a lot more riding on the Sunshine State's returns than a handful of contracts. Florida was one of the first states to tap DM as a money-saver. Now, Corder says, she's been fielding calls from Medicaid agencies coast to coast, all interested in seeing whether they can use DM to effectively squeeze their costs.
In fact, Florida now looms as a make-or-break testing ground for DM's case for Medicaid, which provides care for about 23 million people around the country. After Medicaid enrollment dropped in the mid-'90s, many states' rolls are on the rise again. Some states — such as Oklahoma — have been easing Medicaid eligibility rules to include greater numbers of women and children. The three-year-old Children's Health Insurance Program (CHIP) has been bringing more youngsters into Medicaid.
That trend reversal has forced some states to examine DM as a potential source of significant savings. That, in turn, has put the spotlight on Florida.
Says Corder: "We're the pioneers. We are the only state with this level of ongoing contracts."
"A lot of states are watching Florida very carefully to see what's going on," concurs Christobel Selecky, CEO of LifeMasters Supported SelfCare, which recently signed a deal to cover a section of the state's Medicaid population suffering from congestive heart failure.
Medicaid agencies clearly offer a huge potential target for DM companies. Each operates a multimillion-dollar program, and their populations, notes DM consultant Vince Kuraitis, are heavily weighted with chronically ill patients. "Just look at the dollars flowing through Medicaid agencies," he adds. The business is predictable, the upside, enormous.
Says Selecky: "If anybody needs disease management services, it's someone on Medicaid." Many Medicaid recipients are in and out of emergency rooms because of chronic illness.
Medicaid's quirks
It's also a minefield of potential problems. For the companies wading into government contracts, this game is played with its own distinct set of rules and regulations that will weigh heavily on how effective they are at cutting costs. Just getting in touch with the patients — a task often taken for granted by health plans or self-insured employers who are aided by computerized lists of contacts — can be a major barrier with a state program. Medicaid patients often lead unstable lives, without even a working phone and a regular address.
To make a state Medicaid contract work, DM companies have to plan for up-front costs for tracking down many of the people they need to help. That has proved to be a big task for Virginia Dollard, president and CEO of Coordinated Care Solutions of Coral Springs, which is pioneering a state diabetes DM program for 16,000 Medicaid patients.
When Selecky found that Medicaid clients didn't have the strong doctor-patient relationship common in the private sector, she also discovered that many did go to the same clinics repeatedly. Now the clinics are cooperating to help educate their patients on ways to better control their disease.
The problems for DM companies begin long before they can start dealing with the issues surrounding chronic disease control in the poor.
DM executives have also had to learn how to communicate effectively with state officials while navigating a complex set of public contracting rules. While Florida was quick to cut its budget in anticipation of savings, state agencies typically have a rigid set of contracting rules to contend with — a factor that can add considerable time and expense to striking a deal. "They don't happen fast," says Selecky. "From the time the state issued a request for information to a signed contract took over a year.."
Florida Medicaid workers have learned along the way as well. The state divided its hemophiliac population — all 127 patients — between two DM companies. "We really shouldn't have, because we didn't have critical mass," says Corder.
Different diseases also call for different DM tactics. The programs range from "highly telephonic" for long-distance management programs that require frequent telephone contact, to high-touch offerings when personal care is called for, as with AIDS. In that particular case, says Corder, the contract was awarded to a joint venture by the not-for-profit AIDS Healthcare Foundation and Disease Specialties, of Jacksonville.
The state's AIDS program has registered some quick budgetary wins, says Corder. Just by warning some patients off of St. John's Wort, the program has reduced adverse interaction with AIDS medications. "That has saved lots of money," she says.
But don't list her among the true believers yet. "I'm too skeptical; I want to see the numbers."
Colorado officials are making it clear that they want to see what the bottom line is before they leap. "The research we found was a little ambiguous about the savings that could occur," says Lisa Esgar, director of health care programs for Colorado's $2 billion Medicaid program. "We really need to see its success in other Medicaid programs."
Esgar acknowledges that Colorado is looking to Florida to fill in some of the blanks on DM.
Like other states, Colorado's Medicaid agency is intrigued by the prospect of savings, but wants more than a percentage guarantee on delivery.
Bar was pre-set
While many private groups often negotiate a guaranteed savings rate — hammering out baseline costs and taking bids on required cost reductions — Florida set the bar and invited DM companies to jump over it. The message, says Corder, was simple: "Come to the table with your checkbook" and guarantee a 6.5-percent cost reduction.
"Needless to say," says Corder, "no one has come up and said 'We'll give you 10 percent.'"
Dollard, however, says her company will have to do much better than 6.5 percent if it expects to make state Medicaid contracts a winning proposition. For Coordinated Care Solutions, the company won't see any significant upside until it passes 13 percent proven reductions in health care costs. "We're not going to share in savings until the state has doubled its investment," she says.
That could take as much as a year to determine, and be too late to use Florida as an example for state agencies that will soon draft their 2002 Medicaid budgets.
State Medicaid agencies work on a rigid annual budget cycle. The next window of opportunity for DM opens in the spring and closes in the waning days of summer, as agencies complete their budget requests, study new programs, and hammer out funding for the following year.
Still, don't expect to see DM companies turn away from Medicaid because of the slow progress.
"You can't ignore the biggest payer out there," says Selecky. It may get even harder to ignore in years to come. Florida's health secretary has taken its advocacy of DM out on the road, spreading the message to other states, often hunting for new ways to squeeze health care billions. Meanwhile, the Health Care Financing Administration has begun to issue requests for proposals for demonstration DM programs in Medicare, says Selecky, which may further broaden access to government contracts.
Also, adds the DM executive, underlying health care trends are on their side. "As the population ages there will be more and more focus on how big government entitlement programs can contain costs without hurting quality."
---
Our most popular topics on Managedcaremag.com
---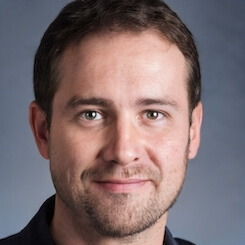 Paul Lendner ist ein praktizierender Experte im Bereich Gesundheit, Medizin und Fitness. Er schreibt bereits seit über 5 Jahren für das Managed Care Mag. Mit seinen Artikeln, die einen einzigartigen Expertenstatus nachweisen, liefert er unseren Lesern nicht nur Mehrwert, sondern auch Hilfestellung bei ihren Problemen.