Yes, we're going to have a new president this month. Yes, despite the obvious election distractions of the last two months, health care regulators — at the direction of President Clinton — have kept busy. And, yes, that handiwork might just provide a preview of the type of patient-rights legislation a sharply divided Congress might produce.
The U.S. Department of Labor has issued regulations that will overhaul claims procedures for health plans. Because no patient-rights legislation passed in the last Congress, President Clinton decided to take the regulatory approach, putting some clamps on insurance companies and HMOs. The regulations are based on recommendations from the President's Advisory Commission on Consumer Protection and Quality in Health Care, which called for better disclosure of information about benefits and a more equitable and efficient system for resolving disputes over claims.
The new rules are significant. Federal standards in this area haven't been substantially revised since being first adopted in 1977.
The rules apply to employer-sponsored health plans, which fall under the Employee Retirement Income Security Act (ERISA) and cover more than 130 million people. The regulations apply to claims filed on or after Jan. 1, 2002. George W. Bush could try to modify or delay the rules, but that would necessitate an extended hearing-and-comment period.
Specifically, the rules provide that insurers determine, within 72 hours, the eligibility status of claims for urgently needed care. Insurers also must make claim determinations within 15 days in instances where patients need preapproval for medical care, and within 30 days when patients have received care and claims for reimbursement are subsequently filed. Patients also have more time — 180 days instead of 60 — to file appeals.
Under the new regulations, HMOs and insurers can't charge fees for filing or appealing claims, they must give a specific reasons for rejecting claims or reducing or terminating benefits, and they must provide patients access to any guidelines or policies that were relied upon in making those decisions.
In addition, if an insurer refuses to provide or pay for treatment deemed experimental or not medically necessary, patients are entitled to an explanation of the "scientific or clinical judgment" that justified the decision.
Finally, a patient may seek an injunction in federal court if a plan fails to meet deadlines for acting on claims or to follow "reasonable claims procedures." The regulations also require health plans to have procedures set up for members who wish to appeal denials.
Industry reaction
Karen Ignagni, president of the American Association of Health Plans, is concerned that the new rules could put patients on "a fast track to the courts for any departure from the regulations, however minor or technical."
She concedes that the regulations are an improvement over what the Department of Labor proposed in 1998. She's still concerned about how the rules fit into state requirements, which could lead to "administrative confusion and excessive compliance costs."
The big issue, to AAHP, is liability. "That window is still open, if any deadline is missed — maybe even vicarious liability for employers," says spokesman Mohit Ghose.
"We agree, claims should be processed in a timely fashion," he says. "But there's no clear direction on how this will interface with state law, or if it will pre-empt state law. Can you get in trouble in one area by complying somewhere else?"
Chip Kahn, president of the Health Insurance Association of America, thinks the new regulations are likely to boost costs and cause some employers to drop coverage. The rules will do "little, if anything, to improve the quality of health care," Kahn says.
The Department of Labor estimates it will cost $481 million for plans to revise procedures and comply with the new rules over the next two years. Insurers believe the costs may be significantly higher. "It costs money to set up systems you may not have had," Ghose points out.
View from the hill
Meanwhile, John Stone, aide to Rep. Charles Norwood, the Georgia Republican who has been the point man on patient rights, says the regulations contain elements that would be part of any patients' rights bill. Stone calls them weak reforms that "carry no enforcement."
Clinton, he says, "went about as far as he could go with existing law, but those things are really more suggestions than requirements." For instance, there are no external-appeal provisions because the Labor Department could only issue new rules based on ERISA. In essence, what is mandated are "more timely responses and a schedule, but you're still appealing to the same HMO that said 'no.' It can just say 'no' again, and then it's, 'Thank you very much.'"
Stone expects quick action on patients' rights in the new session, due to the groundwork laid by the 106th Congress to define what should be included (patient-rights bills passed the House and Senate but never emerged from a conference committee). "There's universal agreement on 80 or 85 percent of those elements," he says. "The Republican Senate has already passed continuity of care, access to specialists, the right of women to see an Ob/Gyn and a kid to see a pediatrician, and a ban on gag orders. The disagreement is over the right to sue, and the scope of who is covered by those provisions."
The Bush ascendancy, to Stone, presages passage of patient-rights legislation because Texas enacted such a statute during Bush's governorship. During the campaign, Bush "said Texas has a law doing those things, and we don't want to overturn the good law that we have in Texas," Stone says. With Bush at the helm, Stone argues, there should be "a real incentive" to pass a bill, to show that the new president can provide leadership and promote bipartisan action.
Doug Hastings, senior partner in the Washington law firm of Epstein, Becker, & Green, and president-elect of the American Health Lawyers Association, thinks the regulatory action affects the underlying substantive issues that have been and will be considered in the patient-rights debate. "The context remains the challenge of balancing cost, efficiency, access and quality, and doing it as intelligently as possible," he says.
Hastings thinks there is more sentiment "to reach a way out of the impasse" on patient rights early this session. "There seems to be some fruitful bipartisan discussion about a limited right to bring action against health plans when it is balanced with some prior procedural steps, such as external appeals."
The role of employers will be a key element in passing any legislation, according to Hastings. "Employers, and I think enough legislators, oppose any increase in direct employer exposure. This legislation will need to satisfy those concerns before the law will get through."
Bottom line: We might see patient-rights legislation similar to the new regulations — but with external appeals provisions borrowed from state laws and specific liability provisions added.
That's presuming that there can be some sort of bipartisan spirit after the long, rancorous election. Slim chance, doubters would say.
---
Our most popular topics on Managedcaremag.com
---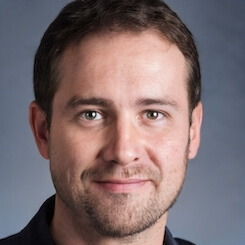 Paul Lendner ist ein praktizierender Experte im Bereich Gesundheit, Medizin und Fitness. Er schreibt bereits seit über 5 Jahren für das Managed Care Mag. Mit seinen Artikeln, die einen einzigartigen Expertenstatus nachweisen, liefert er unseren Lesern nicht nur Mehrwert, sondern auch Hilfestellung bei ihren Problemen.