THE AGENDA: In case you haven't noticed, we have an new activist president and secretary of health and human services. They'll be dealing with a Congress that's just itching to make some changes to health care. On the burner are patients' rights, managed care reform, and a Medicare prescription plan. That ought to hold everybody's interest for a while. The major players — advocates for health plans and physician organizations — see the coming debate as a chance to get the things they've been hankering for, but didn't get, under the previous administration. Stay tuned.
See also Managed Care's March 2001 Washington Watch column: "Managed Care Again Seen on Capitol Hill As Ripe for Reform"
People who know George W. Bush and Tommy Thompson best predict that between them, these former governors will get a patients-rights bill through Congress and make the federal health care bureaucracy work better.
That's a tall order against the backdrop of partisan bickering and gridlock that's become synonymous with Washington politics. But Bush/Thompson cheerleaders insist that their can-do governors bring with them solid records of health care legislation that works and personal styles that get things done.
It's a point that's hard to argue when you look at the two states' records under Bush and Thompson's stewardship. Texas and Wisconsin passed some of the most innovative health care legislation in the country.
In 1997, Texas became the first state to enact comprehensive managed care reform legislation. The five "380 Series" bills (so named for their SB –senate bill– numbers) increased HMO solvency requirements, prohibited "hold harmless" and "gag" clauses, discouraged frivolous lawsuits, and prohibited financial incentives to providers to limit necessary care. The package also included a review mechanism for provider deselection, a prudent-layman standard for emergency care, prompt-payment requirements, HMO liability, and independent review of HMO medical-necessity determinations.
Then-Gov. Bush signed four of the five bills and allowed SB386 — the most controversial because it allowed enrollees to sue HMOs — to become law without his signature. According to Sen. David Sibley, who cosponsored SB386, Bush came up with the independent-review idea to balance the liability provision.
Exactly how this legislation ended up on Bush's desk makes for an interesting case study of his leadership style. More than one Texan concedes that Bush wasn't particularly engaged in health care issues per se. He was much more comfortable with the business community and insurance industry, which strongly opposed reform legislation. In 1995, he vetoed the Patient Protection Act, which did not include HMO liability and was far less ambitious legislation than the 380 Series two years later.
Following that, Bush set two processes in motion that made the eventual outcome inevitable. First, he directed Insurance Commissioner Elton Bomer to promulgate much of the Patient Protection Act through regulation.
Second, Lt. Gov. Bob Bullock appointed a legislative committee on managed care, chaired by Sibley. The six senators on the committee toured the state to get public testimony about managed care abuses. They got more HMO horror stories than they bargained for. When the legislature reconvened in 1997, the stage was set for the 380 Series, supported by six conservative GOP senators on Sibley's committee.
"A considerable amount of what we did in 1997 was just putting into statute what Bomer and Bush had put into regulations," says Sibley. "So I give Bush a lot of credit for this legislation. I always thought he was short-changed."
Others add, though, that Bush already had his eye on the presidency and recognized that managed care reform legislation would be a useful addition to his record as governor. It would also help to offset his state's abysmal 25 percent uninsured rate, and the fact that Texas was one of the last states to implement the Children's Health Insurance Program.
To the north…
By 1997, Tommy Thompson was already finishing up his third term as governor. He was so popular and enjoyed so much good press nationally for his Choice private school voucher plan and his Wisconsin Works (W-2) welfare reform program, he won an unprecedented fourth term in 1998.
When Thompson took office in 1987, 97,000 families were on the dole, compared to 6,000 today. W-2 stopped paying parents for having additional children, made fathers more directly accountable for their children, required work and imposed a time limit on benefits, and ended Aid to Families with Dependent Children.
Those who were there say Thompson began working on welfare reform almost immediately after taking office. After it was formally enacted in 1996, the success of Wisconsin Works put Thompson on the national map.
Last year, he launched Badger Care, which uses Medicaid waivers to provide health care for working families with incomes below 185 percent of poverty. Some states have come to grief with this concept, but it seems to work in Wisconsin. "Badger Care has proved extremely popular," concedes Senate President Fred Risser, a Democrat who has known and worked with Thompson since 1966. "We didn't realize how popular it would be."
For Thompson supporters, it's just another example of their man's ability to come up with ideas that work and enjoy voter support. They also like to tell you how he figures out what it takes to make his programs work. In planning W-2, he invited welfare mothers to the executive residence for breakfast and dinner to ask them what it would take for them to leave welfare. They told him they needed job training, child care, and health care — and that's exactly what his programs provided.
Other Thompson initiatives in the works include Family Care, which provides one-stop long-term-care shopping for the elderly and disabled; Pathways to Independence, which allows working people with disabilities to keep their health care and some of their earnings; and the Wisconsin Women's Health Campaign. Wisconsin also enacted a patients-rights bill and external review provisions during Thompson's tenure, and enjoys one of the lowest rates of uninsured (about 7 percent) in the country.
If this doesn't sound like a typical Republican governor, it's because Thompson isn't one. His political education began in his father's grocery store in Elroy, where salesmen who wanted to do business had to buy their gasoline from the pumps out front. He was elected to the state assembly in 1966 and became its minority leader.
"Tommy Thompson's not an ideologue. He's a pragmatist who gets things done," says Joe Leean, former secretary of health and family services in Wisconsin and now a Thompson consultant. "He figures out what's going to work."
Acknowledged as the key player on Thompson's health care team, Leean includes drug benefits for the elderly, saving Medicare, and organ donation on the secretary's priority list.
"While he might have a reputation as hard-charging and decisive, he's also incredibly compassionate," says Connie O'Connell, Thompson's policy adviser for eight years before being appointed state insurance commissioner in 1999. "I think he has exactly the right personality for an agency that touches so many lives."
People skills
Those who know Bush and Thompson give them high marks for people skills and the ability to cut deals. President Bush has already demonstrated his ability to reach across party lines and build the working relationships he'll need to break the congressional logjam. Many with first-hand experience with his political skills are optimistic about prospects for passage of patients-rights legislation and a Medicare prescription drug benefit.
To help move the agenda forward, Thompson will have Leean in Washington, at least for the foreseeable future. Leean had planned to retire, but Thompson's powers of persuasion are legendary. Another key person on the Thompson health care team is Mary Kay Mantho, who worked on health insurance issues in the governor's Washington office.
Bush has brought much of his Austin staff to the White House, including chief political strategist Karl Rove and Laura Lawler, who was recruited to the governor's office from the House Health Committee. Bomer is conspicuously absent from the White House health care team because of illness in his family.
Even for someone with Bush's political skills and personal charm, it's not going to be easy. Having Tommy Thompson in his corner is bound to help.
---
Our most popular topics on Managedcaremag.com
---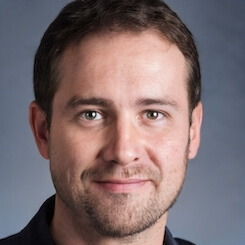 Paul Lendner ist ein praktizierender Experte im Bereich Gesundheit, Medizin und Fitness. Er schreibt bereits seit über 5 Jahren für das Managed Care Mag. Mit seinen Artikeln, die einen einzigartigen Expertenstatus nachweisen, liefert er unseren Lesern nicht nur Mehrwert, sondern auch Hilfestellung bei ihren Problemen.