THE AGENDA: In case you haven't noticed, we have an new activist president and secretary of health and human services. They'll be dealing with a Congress that's just itching to make some changes to health care. On the burner are patients' rights, managed care reform, and a Medicare prescription plan. That ought to hold everybody's interest for a while. The major players — advocates for health plans and physician organizations — see the coming debate as a chance to get the things they've been hankering for, but didn't get, under the previous administration. Stay tuned.
See also Managed Care's March 2001 State Initiatives column: "State Experiences Suggests Thompson, Bush a Tough Team"
Washington Watch
Of the many health care issues circulating in the nation's capital, managed care reform is back as the biggest of them all. Of course, there's no reason yet to believe that George W. Bush will be more successful than William J. Clinton in persuading Congress to pass patients-rights or any other kind of health care legislation. But the tone of discussions between the White House and Congress appears to be somewhat more civil. Perhaps as significantly, key industry groups are as cautiously optimistic as they've been in years about the chances for passage.
It helps that Bush made his views known on the rights of patients almost immediately. In a letter to Democratic leaders early last month, he pointed out that, as governor of Texas, he helped enact "some of the strongest patient-protection laws in the country." He told legislators that his goal in seeking federal legislation is simple: that patients receive needed medical care and that doctors be allowed to make medical decisions.
It's hard to find anyone, Democrat or Republican, who (at least publicly) doesn't think that Bush's reputation for compromise and dealing with both sides even-handedly will be an asset to passage of managed care reform legislation. Bush's personality will be helpful, skeptics admit (see State Initiatives, left) — but will it be sufficient?
Specifically, Bush favors the right to appeal a health plan's denial of care to an independent review conducted by medical experts outside the health plan and binding on the plan. Patients wrongfully denied needed medical care would be able "to hold health plans liable in federal court." Bush believes that external appeals, not lawsuits, should be the guiding principle in any patient-protection proposal, and will not support a plan that "encourages unnecessary or frivolous litigation" that would increase health care costs and "only make it more difficult for Americans to afford health care coverage."
Health plans heartened
To the trade, what that all means is that after eight years of Hillary and Bill, there is finally something to cheer about.
"We're heartened that President Bush is aware of the link between expanded liability and increases in the number of uninsured. His guidelines are a reasonable starting point for discussion," says Richard Coorsh, a spokesman for the Health Insurance Association of America. The HIAA is concerned that some patients-rights proposals being considered by Congress "would divert money away from health and direct it to expensive litigation."
Karen Ignagni, president of the American Association of Health Plans, also applauds Bush's attitude, noting that he has "expressed concern about the destructive impact that more lawsuits would have on our health care system." AAHP's preference that lawsuits not be the underpinning of patient protections is in sharp contrast to the approach taken by last year's Dingell-Norwood bill, as well as with the new Kennedy-McCain bill.
Ignagni slammed the latter measure, introduced Feb. 6 by Republican Sen. John McCain of Arizona and Democratic Sen. Edward Kennedy of Massachusetts, for relying "on the fundamental proposal that the courts are the best place to resolve health care disputes." That, she argues, has, for years, stymied attempts to create solutions that work for consumers. Kennedy-McCain, she says, "dresses up past proposals for destructive lawsuits in new clothes — a recipe for more Washington gridlock."
GOP Rep. Billy Tauzin of Louisiana, chairman of the House Energy and Commerce Committee, says it is vitally important that President Bush choose to approach this issue head-on: "He recognizes consumers' need for patient protections but, at the same time, we should not be creating a treasure trove for trial lawyers."
Democrats see Bush's position on the rights of patients and other health care issues as a step in the right direction, though there are still differences between the parties, and between Congress and the White House. "We're willing to work with him to get a bill that's effective and enforceable, that can be passed by both houses of Congress," says Laura Sheehan, an aide to Democratic Rep. John Dingell of Michigan.
However, Joe Karpinski, an aide to Republican Sen. Jim Jeffords of Vermont, who is chairman of the Senate Health, Education, Labor, and Pensions Committee, argues that many Democrats still take the position that "you can sue your way to better health."
"The Republicans are less enthusiastic about that," Karpinski wryly notes, so the primary sticking point remains liability — with the scope of federal law and whether it should preempt state laws not far behind. On that score, Mohit Ghose, AAHP's communications director, says managed care plans remain concerned about having to comply with differing standards under various state and federal statutes — something he says would be "just a nightmare" for compliance.
Where's Norwood?
Last year's point man on managed care reform, Republican Rep. Charles Norwood of Georgia, has expressed strong support for Kennedy-McCain, but he's not yet lent his name to formal sponsorship. "The Clinton administration had eight years to work on this. The Bush administration should have at least eight weeks," says Norwood.
Norwood wants to avoid an immediate adversarial position with the president before all parties try to work out a compromise, according to aide John Stone. But it hasn't escaped some Capitol Hill insiders that Norwood isn't on board the Kennedy-McCain train yet.
Al Jackson, vice president for political affairs and grassroots advocacy at the American Hospital Association, sees patients' rights as a "leftover issue" on which the Bush administration and Congress could reach agreement — perhaps within months.
"The big question is, how, at the end of the day, do the Bush administration and the Democrats reach agreement on patients' rights?" Jackson asks. "It makes sense from a political standpoint to reach agreement. Both sides campaigned on it, but there's no mandate on exactly what approach. It would be wise for both sides to work out an agreement and take credit for it."
That would be novel after the last eight years.
The AMA still strongly backs a patients-rights bill. AMA President Randolph Smoak, M.D., a general surgeon in Orangeburg, S.C., thinks any patients-rights legislation should include medical necessity as the key point. "Physicians should make those decisions. If insurance companies make a medical decision, then they should be held accountable."
Next in line
There are other health care issues swirling around, of course, but most may have to take a back seat while patients' rights plays out. The exception: A prescription drug benefit in Medicare, which is fast gaining attention again in Washington.
Prescription drugs remains a thorny issue. The debate still centers on how best to fund the program — whether as part of Medicare or through some other mechanism. Some view it as an additional benefit; others caution that any drug benefit must be woven into the context of long-range Medicare reform (see News and Commentary on page 13). Smoak hopes Congress will use part of the surplus to provide a Medicare trust fund and find a solution to the prescription-drug conundrum.
Whether Bush can pull off his agenda or even a compromise depends on his ability to duplicate the Texas experience. Some insiders say Bush will find the political situation — and the partisan battling in Washington — far different and less within his ken than were party differences in Texas. One Senate aide concedes that Bush may have underestimated the effect of partisanship and overestimated his ability to bring opponents together on health care — or any other issue. "Remember what they say," he says skeptically. "The president proposes, but Congress disposes."
A long-time Bush associate believes the president will be able to do more than skeptics and political pundits expect. "I think Americans want someone to solve problems — they don't want gridlock, and it's not to anyone's advantage to try to block agreement. I think people are going to be surprised how much is done a year from now."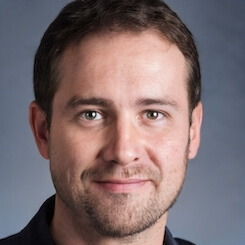 Paul Lendner ist ein praktizierender Experte im Bereich Gesundheit, Medizin und Fitness. Er schreibt bereits seit über 5 Jahren für das Managed Care Mag. Mit seinen Artikeln, die einen einzigartigen Expertenstatus nachweisen, liefert er unseren Lesern nicht nur Mehrwert, sondern auch Hilfestellung bei ihren Problemen.