Many hospitals already have some variety of emergency diagnostic and treatment units. HMOs and physicians should welcome this level of care.
EMERGENCY CARE
Sooner or later, somebody with a sharp eye for the bottom line was going to notice: From the early '70s until today, the average length of a patient's stay in an emergency department was two to six hours. At the same time, the national average for a hospitalized patient was about five days, with admissions of one day often being denied as unnecessary. Could there be a halfway point between emergency room treatment and full hospital admission that would benefit provider, payer, and patient? Observation units, developed in emergency rooms, serve this need.
In their textbook on the subject, ER physicians Michael A. Ross and Louis G. Graff IV discuss their genesis: "During the 1960s, emergency departments were developed to meet society's need for an organized approach to trauma care and cardiac resuscitation and defibrillation…. Between 1955 and 1971, ER visits increased 367 percent, exceeding the growth of any other hospital service."
Observation units have developed because they "can increase the technical efficiency of hospitals [and] … improve utilization because 80 percent of patients are found during observation to not have a serious disease and therefore can avoid hospitalization."
HMOs that contract with hospitals that have an observation unit in their ER will find that they have happier, healthier members and lower fees, as Graff points out.
"Because costs are low and the quality of care may even be better that what is available in a hospital, you would think observation units are what managed care wants," says Graff, associate professor at the University of Connecticut School of Medicine and associate director of emergency medicine at New Britain General Hospital in Connecticut. "An ER with an observation unit is a better mousetrap. But change in medicine comes slowly."
Located near or in emergency departments, these outpatient units are also variously known as emergency diagnostic and treatment units (EDTUs), rapid diagnostic units, chest pain centers, extended evaluation units, and clinical decision units.
Not incidentally, costs are usually half of what's charged by hospitals for inpatient services and that allows HMOs to avoid footing the bill for many unnecessary hospitalizations and the accompanying higher costs.
The American College of Emergency Physicians first issued policy guidelines on practice management in observation units in 1988. An ACEP membership section was formed in 1991 for observational medicine.
The first national conference on emergency observation medicine was held in 1997, according to Ross, an assistant professor of emergency medicine at Wayne State University in Detroit and director of the chest pain center and observation unit at William Beaumont Hospital in Royal Oak, Mich.
"At many Kaiser Permanente facilities, the units are known as 'clinical-decision units,'" says Jay Goldman, M.D., national medical director for ambulance services and EMS for Kaiser.
Whatever the name, the units appear to offer the ultimate win-win-win situation in emergency medicine: Patients receive quicker diagnoses and treatment along with earlier releases, outcomes are often better, and payers shell out lower fees.
Good for HMOs
"I personally refer to observation units as 'ambulatory intensive care units,'" says Goldman. "These units can telescope two or three days of inpatient care into a 12- to 24-hour period and avoid unwanted hospital stays that can be very inconvenient for the patient."
About 45 to 50 percent of U.S. emergency departments now have observation units, experts reckon. "The benefit to managed care plans is that the units allow physicians to intervene aggressively and early in many medical problems," says Goldman, "rather than deal with them once they've become full blown."
It also helps to weed out the less serious cases, says Graff. "The purpose of the observation unit is to clarify the need for a hospital admission and, among all the payers I know, that is a good thing. We've found 4 of 5 people put in the observation unit have no serious disease and can go home."
According to the ACEP, health conditions evaluated and treated in observation units include asthma, abdominal pain, cardiac care (including congestive heart failure), infectious diseases, accidental poisonings, head injury, infections, pain control, and alcohol intoxication and drug overdoses.
ACEP has issued treatment protocols for those conditions, and guidelines for managing the units.
"Observation medicine came about because some patients were too sick to go home but not sick enough to be admitted to a hospital," says Ross. "That situation forced doctors to either admit people — some of whom did not really need inpatient care — or discharge others, some of whom would later suffer a bad outcome."
The emergency room doctor is the "triage" point person, deciding whether ER patients go to an inpatient bed or to the EDTU. With the usual maximum allowed stay of 23 hours at most units, patients have more time to be evaluated. While there can be from 1 to 20 beds, the average observation unit has six monitored beds. Moreover, services are billed on the less costly outpatient basis.
"In most cases, a patient's condition becomes clear, one way or the other, within 12 to 15 hours," says Ross.
Chest pain centers, one of the more visible forms of ER observation units — because "chest pain center" is often posted in large lights or heavily advertised — were begun because when a patient with chest pain comes into any emergency department, the physician on duty knows that there's a good chance he's not seriously ill. (However, 20 to 30 percent have acute myocardial infarction or ischemia.)
The miss rate (failure to diagnose patients with severe MI) is 4 to 5 percent in the traditional emergency department, according to Graff who adds that "morbidity is doubled when the patient's diagnosis is missed."
"With EDTUs, these misses can nearly be eliminated," he adds.
Studies at the Medical College of Virginia Hospital in Richmond, Boston's Brigham and Women's Hospital, Riverside Methodist Hospital in Columbus, Ohio, and New Britain General have demonstrated how observation units can reduce the missed MI rate to less than 0.5 percent, says Graff.
Robert Rydman, Ph.D., associate professor of health policy and administration in the School of Public Health at the University of Illinois at Chicago, has also examined the value of an observation unit. He looked at the quality of care for 104 patients suffering serious chest pain and then compared them to a similar group admitted for inpatient observation. Clinical outcomes were about the same for the two groups, but the observation patients reported more satisfaction.
Happier patients
"The observation patients were happier because they got a quicker diagnosis, and were not taken out of their daily lives," Rydman says. "Moreover, they were very comfortable and saw physicians more often than if they were hospitalized. Inpatients said they saw mostly ancillary personnel. In some teaching hospitals, patients do not even have the undivided attention of their primary physician."
Care of patients with asthma has also been shown to be improved with observation units. With funding from the federal Agency for Healthcare Research and Quality, Michael F. McDermott, M.D,. and colleagues at Chicago's Cook County Hospital and the University of Illinois School of Public Health studied asthma patients coming through the EDTU.
They tested the hypothesis that selected asthma patients could avoid a costly inpatient stay by undergoing an intensive treatment of up to 12 hours in the observation unit. Most patients had clinical outcomes equivalent to the hospitalized subjects.
"The study showed that 60 percent of asthmatic patients now admitted to the hospital could be treated just as effectively in the EDTU at about half the cost," says McDermott, who also heads Cook County's Adult Asthma Clinic.
Some HMOs insist
While networking with other ACEP physicians, Ross found some managed care companies around the nation reluctant to contract with a hospital unless it had a working observation unit.
Observation units can also be supported in hospitals far from big cities.
"A rural hospital with an observation unit is much less likely to transfer a patient to a larger facility miles away," says Sharon Mace, M.D., clinical director of the observation unit at the Cleveland Clinic and an associate professor in the school of emergency medicine at Ohio State University. "The basic tests will be available in the observation unit, and that is a big help to rural families."
Because U.S. medicine is becoming more of an outpatient system, more primary care physicians are running busy offices with only a few hospitalized patients. A nearby observation unit can make life smoother, experts say.
"The wise physician would do well to associate himself with a hospital that has an observation unit," says Graff. "Many practitioners have told me an observation unit makes their own practice easier. It's because the family practitioner is very much an outpatient physician who does not have time to leave his offices and check in on hospitalized patients."
Graff notes that the first mention in medical literature of observation units was a 1959 government report that found about 19 percent of British hospitals then had the units. That report concluded: All emergency departments should have one.
New Britain General has had an observation unit since 1967.
Ross and Graff in their textbook, Emergency Observation Medicine, write: "Like emergency departments, observation units have progressed from being poorly managed areas of the hospital to the cutting edge of acute health care."
Charles Downey is a free-lance writer who lives in Big Bear City, Calif.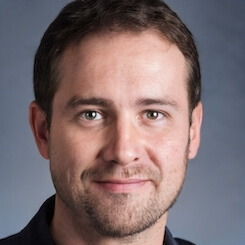 Paul Lendner ist ein praktizierender Experte im Bereich Gesundheit, Medizin und Fitness. Er schreibt bereits seit über 5 Jahren für das Managed Care Mag. Mit seinen Artikeln, die einen einzigartigen Expertenstatus nachweisen, liefert er unseren Lesern nicht nur Mehrwert, sondern auch Hilfestellung bei ihren Problemen.