Perhaps goodwill is too much to ask for. However, peaceful coexistence can certainly help all players reach their mutual goal — a smooth relationship that helps to get the job done.
Subjugated groups early on learn the value of passive resistance. Even groups that feel, without much objective justification, that they are subjugated quickly adopt this method of obstructing by not seeming to obstruct. Just ask any good manager who, willy-nilly, winds up with dissatisfied employees.
Much of what a physician does — billing procedures, prescribing patterns — is mandated, or at least heavily influenced, by HMOs. However, there is another large area into which are corralled the things HMOs would like physicians to do but can't force them. The mammogram not given, the diabetes eye exam overlooked, the beta blocker not prescribed all represent the hidden costs of the friction between HMOs and physicians.
The money lost because of this is an ethereally huge and hidden number; something analogous to the "crimes in the universe" that first-year criminal justice majors learn about. We'll never know how many crimes are committed, only how many are reported.
"I think it's an incomputable number," Michael L. Millenson, a principal in the health care and group benefits practice of William M. Mercer, says of the price we all pay for HMO/physician estrangement.
However, he adds: "I think you can look at segments of it."
The "Sue Me, Sue You" Blues
There are some obvious costs, such as lawsuits.
"What does it cost when plans and physicians sue each other?" he asks. "It has become almost like ritualized combat. We try to kick you out. You sue us, or maybe we sue you first. Clearly, nobody can argue that those kind of legal battles should be a normal cost of doing business, but it's become that way. It's litigation, and litigation's expensive."
Added to that is the time it takes a physician to fill out the paperwork involved in managed care. The fragmented nature of the health system exacerbates this problem.
"Even if a health plan is terrific, you've still got to deal with multiple health plans and an even greater multiple of forms," says Millenson.
More to the point: Is the physician even convinced that the guidelines the HMO supports are the right guidelines for the physician's practice? Last year, when Managed Care sat in on a meeting between an Aetna U.S. Healthcare network medical director and one of his physician practices, the discussion became downright heated.
"Your patients are still spending more time in the hospital than the average family practice," Ronald Brooks, M.D., told the doctors. "Your patients are spending more time in the hospital than 90 percent of the other practices."
During the course of the exchange, one of the physicians shot back: "The consultants tell us that the deal is not to practice better medicine. The deal is: How can we beat the company?"
To be fair to Aetna, it should be pointed out that not too far away from where this exchange took place, another primary care physician sings the plan's praises.
"I've been very happy with Aetna," says Joseph Shaeffer, M.D., of Chalfont (Pa.) Family Practice. The plan's insistence that Chalfont physicians follow best practice guidelines for diabetes monitoring, mammography rates, and other preventive medicine has improved outcomes.
"I think Aetna is the most doctor-friendly, at least in our area," says Shaeffer. "I know that's not true nationwide, but certainly in our area it's very accessible."
Lost opportunities
If practice guidelines are seen as just another club with which to beat physicians, chances are they'll be ignored — and that's a shame.
"If you prevent one episode of diabetic ketoacidosis, then think about the savings — both monetary and in terms of the quality of life for the patient," says Millenson. "That's what the administrative costs are buying you. Is it quantifiable? That's a different story."
The National Committee for Quality Assurance focuses on corners of the health system where money has been saved and care improved, thanks in part to physician/HMO cooperation.
In search of excellence
The NCQA's report Quality Profiles: In Pursuit of Excellence in Managed Care is the organization's review of where certain anonymous HMOs have spotted problems, addressed them, and watched HEDIS measurements improve dramatically. It is rife with examples of how problems begin, and often end, in physicians' offices.
For instance, in the very first profile, we're introduced to an HMO that was having trouble improving pediatric asthma outcomes. "Practitioners lacked knowledge of National Heart, Lung, and Blood Institute guideline recommendations for use of anti-inflammatory medications," NCQA writes. One of the lessons: "Involvement of physicians in all aspects of the project produced opinion leaders who worked to change physician attitudes and practices."
The plan tried to correct the problem, but the first evaluation found that ER visits actually increased. "Primary care physicians' continued unfamiliarity with prescribing guidelines for asthma" and "Lack of primary care physician awareness of asthma educational kits" were cited.
The plan tried again, this time supplying primary care doctors with free peak-flow meters to give out. This seemed more like it. The plan did not reach its goal, but it did post "meaningful" improvement. What was the quality lesson this time? "Knowing the importance of clinician involvement, the plan states it probably would have spent more time visiting practitioners' offices and interacting with physicians and staff."
This interaction was an opportunity for the plan to outline exactly what it expected from physicians, and why following such guidelines is good medicine. NCQA President Margaret O'Kane blames an inability to harvest similar information for much of the friction between HMO and physician.
"We still have kind of a 19th century infrastructure for delivering health care and we have all this information and you know it needs to be customized for each individual patient," says O'Kane. "I think the infrastructure is failing."
Physicians need to get systems that will process data more efficiently. That said, O'Kane doesn't want to suggest that physicians are obstructionist by nature.
"We have a practicing physicians advisory committee, with representatives from the big specialty societies," she says. "Many of them want to see consistent quality and better quality. They're disturbed by continuing revelations about poor quality."
On the other side, she adds, many HMOs are working to reduce the infamous hassle factor.
"The intent of managed care has been really good but I think sometimes, because of the overlapping networks, it hasn't worked very smoothly," says O'Kane. "The doctors do have a point: The way a lot of this stuff is working right now is very inefficient."
Even for plans that score well on HEDIS, physician resentment may still cause lost revenue. At least one well-known expert views the NCQA's work with some skepticism.
"I do not take the NCQA's self-promotional data all that seriously," says Mark Pauly, Ph.D., a professor in the department of health care systems at the Wharton School of the University of Pennsylvania. "It probably reflects in large part that the plans are getting doctors to fill in the forms the right way rather than really changing care more than it would have been changed without the plan."
The NCQA seems to be sensitive to this issue. Just how do plans know that what they're doing encourages true physician buy-in which, in turn, bolsters HEDIS scores?
HMOs, Quality Profiles notes, tended to use the chi-square test for deviations from the norm. However, one profile subject decided to use "a more advanced statistical technique — multiple regression analysis — to look at the strength of the relationships between several factors and overall satisfaction. The analysis showed … that satisfaction with the referral process was a major contributor to overall satisfaction for both providers and members."
Alan G. Adler, M.D., M.S., medical director at Horizon-Mercy, a Medicaid HMO in New Jersey, says regression analysis does indeed hold promise for evaluation.
"For example we might want to determine which factors in pregnancy correlate with low birth weight," he says. "There may be hundreds of potential variables, such as age, socioeconomic status, prenatal care, vitamins, education, race. Regression analysis determines which ones are statistically associated. We have not really used it, although we're looking at using it for predictive modeling."
Hot spots
Guidelines and preventive services such as disease management are areas where HMO/physician antagonism often manifests itself, Adler adds.
"The human costs for underutilization of preventive services and noncompliance with appropriate guidelines — such as inhaled corticosteroids in asthma or hemoglobin A1c screening in diabetes — are the main issues."
However, it is not all that clear that nonadherence "costs" more than adherence — at least in the short run.
"We may be able to save money on some things — for instance, immunizations have been shown to actually reduce disease and save money — but other things may actually cost money to improve quality of life," says Adler. "That is why there are many studies on cost-effectiveness termed in dollars spent/quality-adjusted life years."
There's no disputing that some guidelines are worth following, whatever the short-term effect on the bottom line. But how to achieve buy-in?
Adler speaks of the need for an "alignment of incentives" between HMOs and physicians. "Many, if not most, HMOs are now doing this through incentive programs that reward quality of care such as comprehensive diabetes care, asthma care, cancer screening, immunizations, other HEDIS parameters and — importantly — member satisfaction. We also work with physicians by providing value-added services, such as case management and social work outreach to patients with complex medical and social issues."
Adler's own approach has been to give physicians greater voice.
"Involvement of physicians on committees — such as our Continuous Quality Improvement Committee, Physician Advisory Committee, Utilization Management Committee, as well as disease management task forces — also helps to develop better partnerships," says Adler. "They better understand all of the issues from both sides and often serve as champions in the community."
If you're offering rewards, let the physicians know. One plan in Quality Profiles found that "even though the plan reimbursed flu shots on a fee-for-service basis above the capitation fee, many providers were unaware of this policy." This same plan decided to enlist help from nonphysicians, adopting a policy "of paying for influenza immunizations on claims from any provider."
Enter the employer
Peace often needs a broker, and employers have always kept an eye on efficiency.
Becky J. Cherney is president and CEO of the Central Florida Health Care Coalition. This employer coalition's quality initiative seeks to improve clinical quality, patient satisfaction, and the community's overall health status by making health care delivery more efficient. One part of the initiative that's still very much in the planning stage would rate physicians according to platinum, gold, and silver standards.
The best, platinum, would get higher compensation than gold-level physicians. Perhaps, more to the point, they would have, as Cherney puts it, "none of the vestiges of managed care: no precertifications, no preauthorizations, no formulary, no anything."
Pauly, of the Wharton School, says HMOs might be enticed to buy into this hands-off approach "if the physician discount was low enough."
"The HMO would be happy to take the deal," says Pauly. "But if the discount ends up saving the HMO less money than it saved by harassment, then you see why it sticks with harassment. If it could save more money by leaving the doctor alone, it would."
However, somebody has to watch what's going on, and Cherney is not one to mince words in describing the two sides, saying that physicians are definitely not created equal and that plans have "crept way too far into the medical side of things."
"I think that it's impossible for the physician to keep up," she says. "In every community there are just so many different health plans and so many different rules and different formularies. In one place, people can use the physicians' lab; in another place, they can't. In one place, the formulary includes something; in another place, it doesn't. It creates a lot of additional cost burdens on the system because nobody knows what the real rules are that day."
Surprisingly, Cherney thinks that employers should be chanting mea culpa as well.
"Everybody's to blame, including employers — maybe even employers first, because we have access to the patients," Cherney says. "We're purchasing for them. We are not making them good consumers. We're not using our access to help educate them so that they don't go in asking for antibiotics or so that they do understand that all prescriptions are not five, eight, or fifteen dollars. We have got to start giving them real information on real health care costs."
Employers just may be the answer.
"I think they are in the position to work on process improvement to evaluate what's being done, what's being paid for, and how it can be done more efficiently," says Cherney. "It's all about process improvement. Manufacturers do this all the time. I don't know of a manufacturer who could ever stay in business if he had the amount of errors that we have in health care."
However, she rejects the analogy that puts HMO and physician in the ring, dukes up. "I don't think employers need to be the referee," says Cherney. "I think they need to be the champions. In this coalition, I often say, we operate under the golden rule — he who has the gold makes the rules. It starts with us. We have the money. We have the right and the responsibility to change the process. If that means we change it through the health plan, that part we do. If we change it through the physicians, that we do. If it means we change it through the hospitals, that's what we have to do. We have the leverage to do it."
Group leverage
"There isn't a single employer who has the time, expertise, or the clout to be able to go and do it alone," Cherney says. "When everyone gets together toward the common good for the processes, there isn't a hospital or doctor out there who doesn't want to provide better care than they're giving. They just don't know how."
HMOs can show them — if they use the right tactic. One plan in Quality Profiles offered seven diabetes forums that featured CME credit. This, at first glance, seemed to flop: The program was dropped due to poor attendance. However, six physicians eventually became certified. "These physicians served as champions of the program, helping to get 'buy-in' from other clinicians."
The plan came to realize that it, too, was at fault. "One of the major obstacles to eye care, the policy to deny referrals from PCPs to ophthalmologists, was taken on by the plan's director of pharmacy, who successfully lobbied for a change in this policy."
This HMO official's response reflects what Paul Ginsburg, Ph.D., president of the Center for Studying Health System Change, calls a general softening on the part of plans regarding physician treatment.
"The plans are definitely looking to have better relationships with physicians," says Ginsburg.
Not that there will ever be any great love between the two. There will, in fact, always be tension.
"Why should there be peace?" Ginsburg asks. "There should be smoothly functioning relationships so that the job gets done. I think there's definitely an effort on the part of the plans to move in that direction. I think they've decided that their relationships with physicians were too contentious and that it would be worthwhile for them to improve those relationships. They are trying to do that."
MANAGED CARE 
June
2001
. ©MediMedia USA
---
Our most popular topics on Managedcaremag.com
---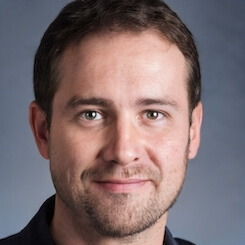 Paul Lendner ist ein praktizierender Experte im Bereich Gesundheit, Medizin und Fitness. Er schreibt bereits seit über 5 Jahren für das Managed Care Mag. Mit seinen Artikeln, die einen einzigartigen Expertenstatus nachweisen, liefert er unseren Lesern nicht nur Mehrwert, sondern auch Hilfestellung bei ihren Problemen.