EMPLOYER UPDATE
In Bleeding Edge: The Business of Health Care in the New Century (Aspen Publishers, 1998), the medical economist J.D. Kleinke predicted that traditional MCOs eventually would give way to new and more rational models of health care. One step in this evolution would be providers' realization that they can make more money by forming entities that circumvent MCOs and contract directly with employers or employer coalitions, especially in markets saturated by managed care.
Kleinke called the 1996 decision by Minnesota's Buyers Health Care Action Group (BHCAG) to contract directly with local groups of health care providers "a shot heard around the health care world" and "the first few trickles in what will be a floodtide of direct purchasing in local markets." BHCAG (pronounced "bee-cag") was, and is, a coalition of large employers in Minneapolis-St. Paul.
Some five years later, BHCAG is still trying hard to turn that trickle into a torrent — and to keep its own head well above the water.
High expectations
Amidst generally favorable publicity tinged with understandable skepticism, including an article in the January 1996 issue of Managed Care ["Direct Contracting by Physicians: How Big a Competitive Threat?"], BHCAG's innovative health plan, Choice Plus, was launched with high expectations.
Choice Plus intended to put patients back in touch with providers, not health plans. BHCAG would give employees information about pricing and patient satisfaction, which employees would use annually to select their local health care system.
To increase physician accountability, primary care physicians would be restricted to joining just one care system. Negative financial incentives that lead providers to treat only the healthiest patients would be eliminated.
They were to be replaced with rewards for excellent treatment given to the sickest patients. As a result of Choice Plus's presence, the entire local market would be reformed.
Initially, administrative services for Choice Plus were managed by HealthPartners, a large regional HMO, while BHCAG made the contracting decisions and controlled health care expenditures. That arrangement is defunct today, however, and HealthPartners is one of Choice Plus's competitors.
Even worse, one of the founding members of BHCAG — Wells Fargo — defected from Choice Plus in 1999 and took its health care business to HealthPartners. American Express did likewise.
As a result of the defections, enrollment in Choice Plus dropped from a high of 150,000 to its current level of 126,000. With so few members, it had not become large enough to change the health system in the ways that were envisioned.
But BHCAG was running Choice Plus with only three full-time staff members. Last fall, BHCAG realized it was in over its head and hired a contractor, a new company called Patient Choice Healthcare (PCHI), to control day-to-day operations at Choice Plus, recruit more members by reaching out to small and mid-size employers, and expand into new cities.
The former executive director for care systems and finance at BHCAG, Ann Robinow, is president and chief operating officer of PCHI, and the chief executive officer is Randy Herman, an actuary who was instrumental in the development of Choice Plus.
Also, Carolyn Pare, a human resource executive at Target (a BHCAG member) who was serving as part-time chair of BHCAG's board, recently was elected as BHCAG's first full-time chair and has assumed many of the duties of executive director, Steve Wetzell, who left the group at the end of 2000. The coalition has made no plans to hire a new executive director.
"According to some media reports about the reorganization of BHCAG," Pare says, "it looked like we were falling apart and as if all the staff had jumped ship. That's not true."
Pare says BHCAG's restructuring will be complete in early 2002. They're working on the last pieces now — dues and the business plan.
BHCAG continues handling contracts with provider groups, but PCHI has a team of 13 working on day-to-day management of Choice Plus. "We were hugely understaffed for the job," says Pare. "Relying on word of mouth for recruitment was almost like evangelizing."
BHCAG wants consumers to make health care purchasing decisions on the basis of quality as well as price. To that end it has formed a not-for-profit unit, HealthFront, to help people purchase on the basis of value instead of mere price. HealthFront will develop patient quality surveys, among other consumer tools. Previously, BHCAG had only one person working to advance its quality agenda, Pare says.
Choice Plus currently contracts with 650 primary care clinics, 3,700 primary care physicians, and 6,700 specialists in Minnesota, North Dakota, South Dakota, and Wisconsin.
Looking West
Colorado and Oregon are the first areas targeted for expansion of Choice Plus (or its equivalent, as the branded name of the product in these new markets remains to be determined).
In line with Kleinke's prediction, both regions are in areas heavily penetrated by managed care , where a lot of physicians are said to have had negative experiences with HMOs.
In Oregon, enrollment is set to begin this fall, with coverage beginning in January 2002. Patient Choice Healthcare is currently working with the Oregon Coalition of Health Care Purchasers, which has 30 members representing 600 employers and 400,000 covered lives.
Meanwhile, the Colorado venture encompasses the Denver-Boulder area, with plans to expand into nearby Colorado Springs later this year. Working with an established local business coalition known simply as "The Alliance," Patient Choice, with a staff of three, began its marketing in earnest in late June.
As of late August, 11 care systems had submitted bids. Jackie Driscoll, Patient Choice's vice president of operations, Colorado, characterized the bids as "very competitive."
Stung by losses from capitation, physician groups in the Denver market have been engaged in a sometimes ugly war with HMOs, Driscoll says, and thus were quite receptive to the ideas advanced by Patient Choice.
HMOs' experiments in capitation seem to have paved the way to physicians' acceptance of the BHCAG model, she says, because capitation helped physicians develop a commitment to best-practice protocols and evidence-based medicine. Driscoll says that by signing on with Patient Choice, care systems incur no financial risk but do risk the loss of patients if performance is not up to patients' expectations.
Once signed contracts with care systems are received, Patient Choice will begin approaching businesses with 200 to 500 employees.
"We need to establish a track record in Colorado with small- and mid-sized employers before we approach the largest businesses," Driscoll says, noting that the Denver area lacks the number of major corporate headquarters found in Minneapolis-St. Paul.
Kleinke, who happens to live in Denver, agrees that physicians in the region will be extremely receptive to BHCAG's initiative.
He says local physicians became demoralized because capitation was "brutally practiced" by MCOs, and none had a local base. Some doctors saw their income cut by a third, Kleinke says. "Patients aren't happier, either," he adds.
Kleinke calls BHCAG "a great group" and supports its endeavor to alter the look of health care beyond Minnesota. "At least one predictions in my three-year-old book may be coming true," he says.
---
Our most popular topics on Managedcaremag.com
---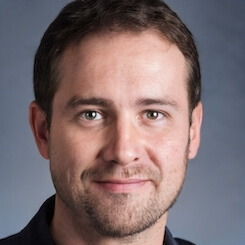 Paul Lendner ist ein praktizierender Experte im Bereich Gesundheit, Medizin und Fitness. Er schreibt bereits seit über 5 Jahren für das Managed Care Mag. Mit seinen Artikeln, die einen einzigartigen Expertenstatus nachweisen, liefert er unseren Lesern nicht nur Mehrwert, sondern auch Hilfestellung bei ihren Problemen.