Kaiser Permanente's experience proves that plans play a valuable role in ensuring that all Americans have access to care
MANAGED CARE 

April

 

2009

. ©MediMedia USA
Kaiser Permanente's experience proves that plans play a valuable role in ensuring that all Americans have access to care
As an integrated delivery system, Kaiser Permanente serves as an especially good environment for testing new approaches to health care, and Paul Wallace, MD, has been on the front lines of innovation at Kaiser for more than a decade. Today he is encouraged by the government's efforts to gather information about what Kaiser and other similar organizations have learned. The challenge, he says, is to keep effective approaches and programs from being isolated islands of improvement and to look for opportunities to spread ideas and accomplishments so that all Americans have access to them. Health plans, many of which have a local focus as well as a national perspective, are in a unique position to help get that done, he says. Trained as an internist and a hematologist, Wallace studied medicine at the University of Iowa Medical School after attending Drake University. He completed his internship, residency, and postgraduate work at the University of Rochester, and accepted a faculty position at Oregon Health Sciences University. In 1989 he joined Kaiser Permanente, where he has held a variety of positions, including serving as director of the Care Management Institute. Today he is medical director for health and productivity management programs at the Permanente Federation, where he works to extend Kaiser's efforts in population-based care. He has served in a variety of national roles, including on the medical advisory panel for the Blue Cross & Blue Shield Technology Evaluation Center, on the Committee for Performance Management for NCQA, on the Medical Coverage Advisory Committee for CMS, and on the National Advisory Council for the U.S. Agency for Healthcare Research and Quality. He spoke recently with MANAGED CARE Editor John Marcille.
MANAGED CARE: What role have you been playing in the Obama administration's early health care reform discussions?
PAUL WALLACE, MD: My involvement has largely been in response to questions about how Kaiser Permanente has been approaching care delivery and integration. The interest in integrated care delivery models has been exciting, and we have sought to be responsive to that by explaining clearly what we've been doing. Several folks from Kaiser Permanente have been actively participating in testimony in front of Congress, meeting with people who are interested in reform, and providing advice. In particular, I have been focused on how we can best communicate what we've been learning and doing as an integrated delivery system.
MC: What are the key advantages integrated delivery systems have?
WALLACE: When different parts of the health system work closely together, you create the capacity to take on new things. Our ability to implement the electronic medical record is a direct consequence of the collective will, economy of scale, and the efficiencies we get from working together. It also has allowed us to make increasingly efficient and effective use of the hospital. We've learned how to make more efficient and effective use of the medical office, and our current work is thinking about how we can efficiently and effectively use health information technology to engage people in their homes and workplaces. So a key lesson of integration is that it creates capacity to take on new things and to generate new knowledge. All relationships between health plans, physicians, and their hospital providers are challenging, but integrated health systems like Kaiser, Group Health Cooperative, Intermountain Healthcare, Geisinger, and others demonstrate that you can create alignment and that as you create alignment you create better health.
MC: What specific issues are legislators asking about, and what discussions do you find most encouraging?
WALLACE: We are excited that the solutions being brought forward recognize how inter-related payment reform and delivery system reform are. We also advocate strongly that we need to refine our national thinking about accountability — both accountability for taking care of the individual patient and for thinking about how the needs and care of that patient fit into the overall needs and care of the whole population and recognizing and making those tradeoffs. We are encouraged that discussions on issues like the medical home have included explicit thinking about defining the responsibilities of clinicians for taking care of not just diseases that a patient may have but focusing especially on the full needs of the patient who has the diseases. Seeing the health information technology discussion move forward has been a critical piece. Physicians need to have tools that enable them to work together.
MC: Are you sharing data on particular projects?
WALLACE: One thing we are communicating is how powerful technology can be. We've enabled all of our members to e-mail their physicians, for example. We find that it enhances the connectedness between the patient and the physician in a variety of ways. About one third of our membership now makes use of our online capabilities — with the number rising every day — and a substantial number are e-mailing in a secure and confidential manner with their physician. And when we ask people what the result was of e-mailing, we find out that 15 percent of people who e-mailed their physician felt that it helped them avoid making an office visit. That has benefits in terms of getting their questions answered expeditiously and not having to leave work or get a sitter to seek care through an office visit. Equally important, though, is that about 8 percent of members who have made an e-mail contact with their doctor are then advised that they need to come in for a visit they might otherwise have skipped. The overall goal should not be to either increase or decrease one kind of utilization or another, but instead, to ensure that the care that we deliver to any patient at any time is appropriate to their needs.
MC: What about physicians being paid for these kinds of services?
WALLACE: One of the healthiest things in the health reform discussion right now is the recognition that 100 percent fee-for-service is toxic to the goals we are trying to achieve as a national health care system. We have proven unequivocally in this country that relying on exclusive fee-for-service creates volume that doesn't translate to value, and we need to test other payment approaches, like partial capitation, pay for performance, or episode-based pricing to see if those approaches give us a better, higher value product than the volume-based fee-for-service product that we see so often now.
MC: That seems pretty logical to me, but this perverse incentive with fee-for-service has been known for a long time, and nothing much has happened. We had the experiment with capitation.
WALLACE: As a nation, we learned some critical things — both good and bad — from capitation as it was tried in the 1990s. Among those, one could hypothesize that physicians were being asked to take financial risk for things that they shouldn't have been asked to take risk for. So being at risk for insurance-type events was inappropriate, but we may be able to define a boundary where having narrower scope of risk but a defined set of expectations and capabilities that are capitated encourages innovation and creativity. I think on the one side, through capitation in the '90s, much was learned about how to create shared services and how to deploy capabilities. But it also failed to engage the clinician. Things have changed in this iteration, where some of the major policy moves are being proposed by clinicians. The medical home movement, for instance, is coming from clinicians, not from payers.
MC: Would I be too pessimistic if I were to draw the conclusion that the clinicians, particularly the primary care physicians, were proposing the medical home for economic purposes?
WALLACE: This is an example of the need to combine payment reform with delivery system reform. We need to recognize that cost is part of the discussion. Being able to ensure that there is adequate compensation to have all the necessary aspects of care is a critical piece, and we are going to have to experiment in a thoughtful but aggressive way to determine if new payment models allow us to preserve aspects of care — such as primary care — that now are in peril. The ability to manage the whole patient is very much at risk in heavily specialty-dominated care. We know that the patient with multiple co-morbidities is the dominant driver of costs in the system, and that physicians need to be able to look across the various specialties to ensure that the overall care of the patient is optimally balanced and appropriate.
MC: Do you have any concerns about the health care reform discussions?
WALLACE: We run a risk of falling short of the necessary solutions. One example is health information technology. Most of the discussion has been about the electronic medical record as a technology, but we also need to think about how we can redesign work facilitated by tools like the EMR. Our experience at Kaiser has been that the overall investment is probably greater for workflow redesign than it is for the actual technology. And while the EMR is critical, other tools are also important to managing populations, such as patient registries and tools for organized outreach. We have to be careful not to settle for an incomplete solution.
MC: Do health plans have a responsibility to make sure concerns such as these are taken into account?
WALLACE: The health care industry and particularly health plans have been very much at the table. The leadership being shown by engaging talented people and getting a range of ideas is very positive. They are doing a good job of rounding up all the different perspectives. It's going to be critical, though, to sustain that as we begin to focus on solutions.
MC: What specific roles or responsibilities do you see for health plan executives?
WALLACE: Health plans are able to look across large populations and recognize the collective needs of a population, and they have the experience of working with their delivery systems about how those needs can be met on scale. They are in a unique position to play a valuable role in ensuring that all Americans have access to complete solutions.
MC: What is the right mix of government activity and commercial activity?
WALLACE: What we are seeing now is really the appropriate interplay of an activist approach from the government creating opportunity that is much broader than the government. The economic recovery investment will help to expand the pool of people who are participating and the overall number of ideas that are being generated. The investments being created right now are only a modest portion of what the overall cost actually will be, but the idea is to stimulate reciprocal investments to further attract new ideas and new actors to the stage so that they can generate and participate in new solutions. And the preliminary view is that that's happening. There are new approaches that will complement, extend, and maybe even disrupt some of our traditional approaches. Government can also be helpful in fostering a common language so that there is transparency around data and performance that can actually be compared. Many of the activities of CMS right now are creating a common framework for looking at performance measurement and informing the consumer.
MC: What effect has the recession had on the ability of Kaiser to do what it does and the ability of patients to get the care they should be getting?
WALLACE: We, like everyone else in the country, are very concerned about whether the recession will get in between members and their ability to access needed care. We are working very closely with our employer population to ensure that if any employees are laid off they have access to insurance products that will allow them to continue their coverage. We are also thinking very carefully about how we can continue to increase efficiency, hold down costs, and work with employers both to think through product design and wellness and health promotion activities to make sure we are getting the maximum value for the dollars that are available.
MC: Are employers interested in wellness right now, or are they too busy pinching pennies?
WALLACE: This is actually a time when worker productivity is as important if not more important than at any time in the last several years, particularly if an employer is in a situation where he has to think about a reduction in force. Sustaining or increasing the productivity of the workers they retain is important.
MC: Will consumer-directed health care continue to play a role in health care reform?
WALLACE: I am very interested in how we engage the patient/member/person as an active participant in care. And thinking of them as consumers opens a whole range of opportunities for dialog about needs, preferences, values, and participation.
MC: Have you had any experiences with this type of benefit design that have caused you to re-evaluate it?
WALLACE: As we've had higher deductible health plans, we've been watching closely to be sure that the design of those products does not create barriers to critical evidence-based interventions like screenings and managing chronic condition care. We work very closely with employers to build that in. The consumer-directed movement has been aimed at getting the consumer's skin in the game. The real goal has to be to get the consumer's brain in the game. In preference-sensitive care such as elective back surgery, elective hysterectomy, and certain types of prostate interventions, it may be very appropriate for the patient to have to understand the financial implications and to have an incentive for making a truly informed and shared decision. Having some financial awareness and accountability may very well make the member more conscious of value, but that's something that we want to do cautiously.
MC: When you look at the reform process in Washington, are you hopeful that something useful and effective will be coming out of it in the next six to 12 months?
WALLACE: I am quite hopeful that there will be a proposal that will organize the discussion further, and I am hopeful that we will have improved coverage. I don't know if we are going to get to 100 percent coverage, but I think we will have improved it. What I also see that is quite healthy is that the constituencies that in the past have perhaps held up reform, like the health plans and physician groups, are at the table. So the discussion will include all the critical constituencies. That to me is more hopeful than what has been tried in the past.
---
Our most popular topics on Managedcaremag.com
---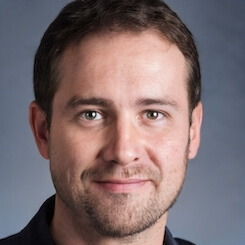 Paul Lendner ist ein praktizierender Experte im Bereich Gesundheit, Medizin und Fitness. Er schreibt bereits seit über 5 Jahren für das Managed Care Mag. Mit seinen Artikeln, die einen einzigartigen Expertenstatus nachweisen, liefert er unseren Lesern nicht nur Mehrwert, sondern auch Hilfestellung bei ihren Problemen.