It doesn't take much to help reduce the stress a patient experiences in a clinical setting. Be mindful of surroundings.
MANAGED CARE November 2001. ©MediMedia USA
PRACTICE ENVIRONMENT
It doesn't take much to help reduce the stress a patient experiences in a clinical setting. Be mindful of surroundings.
Kim Baughan-Young
---
It is all too easy to underestimate the importance of the environment in which health care and healing take place, not to mention the cost benefits. There is a growing body of scientific evidence that shows attention to these issues can pay significant dividends in terms of patient satisfaction, better outcomes, and lower overall costs.
The word is beginning to spread:
New England Journal of Medicine: "Medical care cannot be separated from the buildings in which it is delivered. The quality of space in such buildings affects the outcome of medical care…."
The Lancet: "Roger Ulrich, Texas A&M University … found that patients with vibrant surroundings (e.g., paintings, flowers, an outside view, etc.) recovered three-quarters of a day faster and needed fewer painkillers than those with dull surroundings…."
International Journal of Health Care Quality Assurance: "The use of color, texture and form to create pleasing environments … are increasingly important in the health care sector."
Small investment
Admittedly, an environment comprises many more elements than just color, but none can match color for efficiency. You don't have to wait until you build a new facility or undergo a major renovation to achieve a proper color palette. For the price of a coat of paint, you can immediately take a major step toward surroundings that make patients and staff feel more comfortable and less stressed, and that can actually promote the healing process.
Before we leap into color applications, it may help to understand something of the power of color and our surprisingly powerful reactions to it. Color has measurable effect on human beings that has been proven in experiments over nearly a century.
Kurt Goldstein and many others have shown that the autonomic nervous system of a person in a warm-color environment (reds, orange, earth colors with a long wavelength) is stimulated on a nearly universal basis. Likewise, the nervous system is slowed when an individual is surrounded by cool colors (blues, greens, with a short wavelength).
A warm-color space will actually feel warmer in temperature, and a cool-color space will feel cooler. Faber Birren, author of The Power of Color, did much of his work just after World War II. Among his findings was that color could provide stimulation and improve alertness in the monotony of the day for workers who must perform repetitive tasks.
Applications
If there is one rule that is paramount when considering the color palette of the health care environment, it is to err on the side of color, rather than on lack of it. Birren has written that nearly all psychiatrists and clinical psychologists studying the subject agree that "color has one simple but clear effect: Its emotional impact tends to lead to outwardly directed attention. In other words, it is diverting and pleasing. This in itself is good for any patient, for it may offer some relief, even if minor, from inner tensions."
In discussing the inclination of designers to stick with a bland, seemingly safe palette in health care facilities, Jain Malkin says in her Hospital Interior Architecture that "Evidence suggests that bland monotonous environments cause sensory deprivation and are detrimental to healing. The brain needs constant change and stimulation in order to maintain homeostasis…."
Of our historical tendency to maintain a sanitary and sterile look in patient rooms, wards and halls, she says, "White walls have a clinical appearance that is unfamiliar and strange to most people; the absence of color is eerie." She states that the combination of white walls, ceilings, and floors create strange perceptual conditions.
Here are some general rules for various areas:
Patient rooms: There should be a soft, uniform field of view. Ceilings should be tinted because of the supine position of the bedridden. Walls and floors should be soft in tone, with a reflectance value of between 40 and 60 percent. Maximum color appeal is found in tints and variations of soft red, blues, and greens. Good choices include coral, peach, rose, pale gold, colonial green. For chronic patients, cooler and more soothing colors such as light green and aqua are indicated for longer-term stays.
Visitors rooms, solaria, recreation rooms: More freedom is permitted here and a change of pace is desirable. More vibrant end wall treatments are suggested such as terra cotta, old gold, emerald green, turquoise, or sapphire blue. Even flamingo or pumpkin could work well here.
Waiting rooms: Studies show that a cool color creates a soothing feeling that promotes the suspension or slowing of response, causing test subjects to underestimate the elapsed time spent in a room. A pale to mid blue, green, or aqua would work well here to soothe the anxious.
Surgery: To combat the problem of glare from high-intensity lights, special tones of blue and green tile and other wall materials are used successfully. Such application of color reduces brightness in the field of view, builds a better level of visual contrast, and complements the reddish tint of human blood and tissue, thus aiding the acuity of the surgeon's eyes. Avoid red.
X-ray and physiotherapy rooms: The soothing and relaxing properties of aqua make it an excellent choice for these areas where patients may have high stress levels.
Examining and treatment rooms: Coral and peach are good for rooms where the visit is brief. If the visits are long, choose light green or aqua.
Offices and laboratories: Pearl gray is excellent where good color discrimination is necessary. Otherwise, a light warm tone on the whole, with small areas of more vibrant cool and warm accents, will please the majority of people and provide the right amount of visual stimulation.
Color standards
It has been documented that the proper color palette in the health care environment can reduce stress on patients and that stress is an important hindrance to recovery.
In his Innovations in Healthcare Design, John Herder reminds us that psychologically, stress induces a state of helplessness and feelings of anxiety and depression. Physically, stress results in higher blood pressure, higher muscle tension, higher levels of stress hormones, and can have suppressive effects on immune system functioning.
If you can measurably reduce patient stress with a simple coat of paint, the investment is sure to be a sound one.
Kim Baughan-Young is an interior designer and licensed psychotherapist with HDR Architecture in Los Altos, Calif.
---
Our most popular topics on Managedcaremag.com
---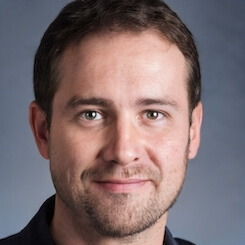 Paul Lendner ist ein praktizierender Experte im Bereich Gesundheit, Medizin und Fitness. Er schreibt bereits seit über 5 Jahren für das Managed Care Mag. Mit seinen Artikeln, die einen einzigartigen Expertenstatus nachweisen, liefert er unseren Lesern nicht nur Mehrwert, sondern auch Hilfestellung bei ihren Problemen.