As DM shifts its focus to outcomes-based care, the EVP of American Healthways suggests that larger health plans consider outsourcing care of chronic patients.
Bob Stone has been in the disease management business for nearly 20 years, which makes him an industry elder at 54. Stone is executive vice president of American Healthways, a Nashville-based company he and three others founded in 1981 as American Healthcorp. In 1984, the company took a strategic turn from hospital management to disease management by launching Diabetes Treatment Centers of America, a diabetes centers-of-excellence program. Now called Diabetes Healthways, these centers at 70 hospitals provide services to more than 100,000 patients. More recently, the company started similar programs for patients with cardiac and respiratory illnesses.
Stone is a charter board member of the three-year-old Disease Management Association of America, and is DMAA's president-elect. Next October, he will assume presidency of the group.
Earlier, Stone was assistant director of the Kings County Hospital Center of the New York City Health and Hospitals Corp. and director of the Kings County Psychiatric and Addictive Disease Hospitals in Brooklyn. Stone earned an MHA from George Washington University in 1971 and a bachelor's degree in communications from Stanford in 1968. He spoke recently with Senior Contributing Editor Patrick Mullen.
MANAGED CARE: What is disease management?
BOB STONE: It's a system of coordinated care interventions and communications designed to help patients and physicians manage conditions that necessitate significant self-management. Recognized standards of care exist for these conditions, and patients who follow those standards will have better health, fewer complications and comorbidities, and lower health care costs.
MC: How has the definition changed in ways that are important?
STONE: We crafted a definition three years ago when we launched DMAA. The Department of Health and Human Services, the National Committee for Quality Assurance, and URAC [the American Accreditation HealthCare Commission] told us that our definition was not sufficiently sharp at the edges for them to determine what was a DM organization and what wasn't. NCQA planned to accredit DM programs and certify component providers, and asked which is which. So we tightened the definition. The six components of DM are population identification processes; evidence-based practice guidelines; collaborative practice models to include physician and support-service providers; self-management education; process and outcomes measurement, evaluation, and management; and a routine feedback loop. An organization has to have all six components to be a full-service DM company. Those with some but not all are considered DM support services.
MC: NCQA, URAC, and the Joint Commission on Accreditation of Healthcare Organizations have all launched initiatives to accredit DM companies. Have any emerged as most likely to succeed?
STONE: Not yet. NCQA hit the development cycle first. They're in beta now and will start their accrediting process in January, as I understand it. URAC is completing its standards development, and I suspect its program will be in the market in the second quarter of 2002. JCAHO seems between three and six months behind URAC.
MC: How is DM evolving?
STONE: Ultimately DM will progress to defining itself by its outcomes. One key requirement for us is to develop a standardized outcome methodology. DMAA President Jonathan Lord, MD, charged the association's Quality Improvement and Research Committee with developing a standardized outcomes methodology for the industry, which is at least a two-year process. If I were chairing that committee — which, fortunately, I'm not — I'd ask all of DMAA's member organizations to submit their current methodologies. Johns Hopkins and American Healthways launched an independent outcomes-validation program in June, so I would want to involve those folks. We're providing the funding, Hopkins is running the initiative with complete independence, and the results will be open to everybody in the industry. Another way that DM is evolving is through the programs we're developing for what we call impact conditions. These are the next group of high-cost, relatively high-prevalence conditions for which evidence-based care standards exist. These include low-back pain, pregnancy, high-risk pregnancy, some arthritis-related conditions, and irritable bowel syndrome.
MC: What evidence exists to show improved health outcomes due to DM programs?
STONE: The Lewin Group produced our first outcomes report in 1998, on first-year diabetes results for 7,000 members in seven health plans nationwide. It included clinical and financial outcomes. Generally speaking, we have clinical and financial measures in our outcomes reports, though the clinical measures are easier to get.
MC: Why?
STONE: Health plan financial databases are designed to pay claims, not to do retrospective cost analyses. Utilization, administration, claims, and eligibility data frequently are in separate databases and are not effectively integrated. We have to clean all those data before we can work with them. There's also the problem of waiting for the claims run-out to occur. If you start a DM program today, it will be 20 months before you can make an intelligent statement about first-year financial results. Clinical data tend to be closer to real time. We get data directly from labs, pharmacy benefit managers, or pharmacies that are readily available, essentially on a right-now basis.
MC: Why the need for a DM industry? Shouldn't those functions be part of the mission of any organized system of care delivery?
STONE: The underlying problem is that the American health care system is designed to deliver acute, not chronic, care. Most Americans, myself included, say, "If I'm sick, fix me. Give me a pill, operate on me if you have to, replace a part, but fix me." That's not an option for people with chronic diseases. The system was never designed to manage a person's health over extended periods. That was clear in the IOM's report, Crossing the Quality Chasm, which identified gaps in care that hurt quality and increase safety concerns. Many of those gaps relate to providing effective communication and support across the delivery spectrum over time. That's what DM does.
MC: When the term DM first came into use, things that were called programs struck me more as pharmaceutical marketing programs. Is that a fair appraisal, and how much has that changed?
STONE: That's a fair statement, because the whole concept was initiated by the pharmaceutical industry. It came to recognize that achieving the theoretical benefits of DM necessitates interacting with patients in a dynamic way.
MC: How big a problem is patient compliance? With chronic conditions, patients have a significant responsibility for their own care.
STONE: We never use the word compliance in our organization. It's like blaming the victim. We use adherence, although my wife, who has type 1 diabetes, tells me it's only a slight improvement.
MC: Has she come up with a better alternative?
STONE: "Cure" is her answer. I tell her that's not our job. Our job is to keep her as healthy as possible until researchers can find a cure. At its root, DM is about creating and sustaining behavior changes in members and their physicians. We use nurses who interact and establish personal, trusting relationships with members and physicians. That significantly enhances our ability to move patients, even in small steps, in the direction that they need to go.
MC: Do you expect that there will be a distinct DM industry over time? Or will such companies end up being folded into care-delivery systems?
STONE: The dichotomy in the industry is among health plans that outsource DM and plans that develop programs in-house. I don't think there's any plan that's not running some kind of DM program for a portion of their population. We believe that once you get past the top six or eight plans, a health plan's ability to come up with the financial and personnel resources to develop and operate DM programs diminishes rapidly.
MC: Your goal is to convince the several hundred other plans to subcontract the DM work out.
STONE: Yes. We also believe it makes more sense for the big fellows. We're the national providers for CIGNA and we have a significant contract with Aetna, which started outsourcing just a few months ago. HealthNet, Sierra, and Humana do some outsourcing. The major holdouts are UnitedHealth Group and Anthem. The issue for the remaining bigger players isn't one of capability, because they have the talent and resources to mount a program. The issue is whether they want to devote resources to the nuts and bolts of DM and care management that an outsider would. Look at other sectors of the economy. If five years ago I had to pick two companies that I would guess would never outsource manufacturing, they would have been Sony and Lucent. They both now outsource all their manufacturing. There are economic and performance issues related to mounting a DM effort. The cost of developing data systems and the infrastructure necessary to do this, while not enough to break the bank for large health plans, are significant. We're talking about 40 to 60 million dollars that they could spend on something closer to their core capability. Disease management is the last, best hope for the health plan industry. Even if you assume that plans satisfactorily implemented their historic strategy, to shift care from large networks of high-cost providers to more restricted networks of lower-cost and better-performing providers — which is open to debate — those horses are dead. There's no room for more aggressive contracting. Employers and consumers have no tolerance for restricting benefits or access. Some people seem to think that defined contribution plans offer a solution, but I think that's a red herring.
MC: Why?
STONE: The first problem is that employers won't be able to get out of the plan-packaging game. If they are concerned about the health and productivity of employees, they'll need to ensure that employees don't use defined contribution money to buy less-than-satisfactory benefit packages. If employees buy poor benefits, employers end up paying for it down the road. A second problem, which I have yet to see anybody satisfactorily address, is what to do with people who have high-cost chronic diseases. Somebody's got to pool risk, whether it's the plan or the employer. Defined contribution is just another way to shift benefit costs to employees. The way the concept is presented, to let employees shop the open market, is not going to happen. That may work financially for the employer, but employers must be concerned about what happens when employees make the wrong choices.
MC: How hard is it to find enough nurses to maintain the person-to-person contact you talked about?
STONE: Not at all. They're coming to an office setting and doing primary nursing interventions, which is why most of them got into nursing in the first place. They're not getting bled on, thrown up on, or exposed to infections and contagious diseases. The average nursing experience of our employees is something over 11 years. These are people who have been in the trenches for some time and who are looking for a job that's a little less demanding but still lets them use their skills in ways that can make a significant difference in the lives of patients.
MC: What about people who are in and out of the job market? If you're not keeping an eye on a chronic condition, you end up with a disaster.
STONE: I don't know that anybody has come up with a solution to that yet. People are in our program because they are eligible participants in a health plan that is our customer. If they lose their coverage, they're no longer in the program. The ultimate payer is Medicaid or Medicare. The Centers for Medicare & Medicaid Services has not figured out how to deliver DM programs. With Medicaid that's serious, because you have people who are eligible for Medicaid this month, lose eligibility next month, and regain it the following month. There is some evidence that continuing Medicaid benefits for the month or two of the year that people with chronic conditions are not eligible would be more cost-effective than letting them deteriorate. But it's not how that program is structured. It continues to be a governmental challenge in search of a governmental solution.
MC: Thank you.
---
Our most popular topics on Managedcaremag.com
---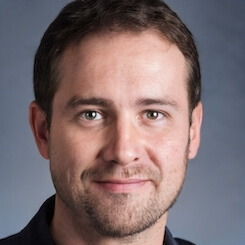 Paul Lendner ist ein praktizierender Experte im Bereich Gesundheit, Medizin und Fitness. Er schreibt bereits seit über 5 Jahren für das Managed Care Mag. Mit seinen Artikeln, die einen einzigartigen Expertenstatus nachweisen, liefert er unseren Lesern nicht nur Mehrwert, sondern auch Hilfestellung bei ihren Problemen.