Some insurers seem to have a knack for irritating their network physicians. The list is long, but five categories of irritants seem to recur most often.
Many doctors still long for the good old days when they were in charge, when they set their fees, when patients did not question their decisions. But even if employers succeed in pushing more of the cost and responsibility of health care administration onto their employees, doctors will never be so autonomous as they were before managed care.
But what about docs who are more or less with the program, who have made their accommodation? They still have gripes, and plans need to address them. To get an idea of what irks docs the most, we talked to knowledgeable people in health plans, physician organizations, and other segments of the health care industry.
Depending on your point of view, these issues are either the carping of chronic malcontents or strategic blunders on the part of health plans that contribute to increased costs, decreased quality of care, and poor customer service. At the very least, the generally adversarial relationship between physicians and health plans is conspicuously out of step with trends in other industries, where long-term strategic partnerships between buyers and suppliers are the rule. Sooner or later, it seems, health plans and providers will have to find common ground on these points of contention.
1. Damaged relationship
"The damage that health plans do to the patient/physician relationship is their most egregious error," asserts Teresa B. Devine, MBA, director of health care financing at the Texas Medical Association.
Devine says that health plans try to substitute their clinical judgment for the physician's, which can result in a needed diagnostic service or therapy not being provided or being provided too late.
"Physicians resent having a clinical review done by someone who has no idea what the patient's history is and who is only going by some guidelines that may or may not apply to a particular patient's circumstances," says Devine.
She cites the case of a physician who recommended that his patient, who had a hysterectomy, remain hospitalized for additional days. The health plan declined to pay for the additional days. The patient subsequently developed complications and was readmitted.
Aetna Health Inc. v. Davila made it all the way to the United States Supreme Court, which decided in 2004 that the Texas Health Care Liability Act, under which Juan Davila sued Aetna for not exercising ordinary care, was preempted by the Employee Retirement Income Security Act of 1974.
2. Payment hassles
According to Mary Jo Malone, vice president for private sector advocacy at the American Medical Association, it's not uncommon for physicians to be presented with a provider contract that does not include a fee schedule.
"It's outrageous," complains Malone, who gives this example: "Five years ago, the Medical Association of Georgia had to sue Blue Cross and Blue Shield of Georgia to get the fee schedule, and the state medical association prevailed. It took Blue Cross nearly five years to comply with the court's ruling and divulge the fee schedule and payment methodology. Health plans won't even do something a court orders!"
Then there are "downcoding" and "bundling," which reduce payments to physicians. Say a physician performs a physical exam and the patient also asks about a mole. The physician bills for the evaluation and management of the mole along with the physical, but many health plan adjudication systems will flag the claim, which is then denied or "pended." Alternatively, the evaluation and management service may be denied as not medically necessary, or bundled with the preventive service, which means the physician will be paid only for the physical examination.
Even electronic claims now involve "a tangled web of confusion," according to Malone. An electronic claim typically goes through a variety of clearinghouses, each of which generates a transaction fee billed to the physician. What's more, many provider contracts allow plans to rent their networks to other plans. This means that repricers try to find arrangements with these other plans at rates lower than the ones that apply to the original claim.
"This is the network rental issue," Malone explains. "California passed legislation because Blue Shield of California was renting its network to United HealthCare. So even if you had a binding fee schedule with Blue Shield, you could get paid a lower rate, even though you had not signed a contract with United HealthCare."
Sticking it to the docs can end up costing a health plan a whole lot more than it may save. That's been the experience of Noah Rosenberg of Rosenberg and Kaplan, a law firm in Beverly Hills, in a state that has seen its share of physician group bankruptcies.
"If I'm a health plan and I know a provider group is going to lose money on every patient, I have a big fat mess on my hands if it goes bankrupt," says Rosenberg, whose firm represents hospitals, large integrated medical groups, and independent practice associations in contract negotiations with health plans. "I have to cover the costs associated with care, I have to replace that network, and I have to pay the new network. The whole thing will end up costing me money, aggravation, and member dissatisfaction."
Inadequate networks are another potential consequence if low rates keep physicians from joining health plan networks in the first place. Patients may be forced to go out of network, and HMO enrollees may have to pay for those services out of pocket because they don't have out-of-network benefits.
3. Contracting
Economists call it an oligopsony. It's a market with so few buyers that one buyer's actions can have a significant influence on prices and the market in general. In an oligopsonistic health care market, the buyers are the health plans and the sellers are providers like hospitals and physicians, which are prevented by federal antitrust laws from colluding when they negotiate contracts with health plans. Federal antitrust laws also prohibit health plans from colluding, but state and county medical societies and over 900,000 physicians allege that colluding is exactly what health plans have been doing. That's what the Racketeer Influenced and Corrupt Organizations (RICO) portion of In re Managed Care Litigation, the class action litigation in U.S. District Judge Federico Moreno's court in Miami, is all about.
Hospitals have consolidated or formed integrated delivery systems or physician hospital organizations, but physicians who aren't in an IDS, a PHO, or a large group practice don't have much choice about the terms of their contracts with health plans.
"These contracts are laden with all kinds of clauses that will work to a doctor's detriment," says Gregory J. Pepe, JD, founding partner of Neubert, Pepe & Monteith, a New Haven, Conn. law practice that serves medical societies, physician organizations, and hospitals. "The problem is that these are essentially contracts of adhesion."
A contract of adhesion is a take-it-or-leave-it proposition most often entered into between unequal bargaining partners. Many of the provider contracts that health plans offer physicians have achieved notoriety over the years precisely because no one would agree to them if given a choice.
"The contracts that come to me almost always have indemnification in them," says Raymond Fernandez, MD, CEO of the Piedmont Clinic, a PHO in Atlanta. "If your malpractice insurance carrier knew you were granting indemnification to anybody else, they'd cancel you in a moment. That's one of those clauses you've just got to say no to."
"All products" clauses, which obligate a physician to participate in all future products a plan may market, at whatever payment rates the plan comes up with, are also ubiquitous. Physicians can sometimes choose not to participate, but Fernandez recently received such a notice two months after the opt-out deadline. "It must have gotten delayed in the mail," he says.
Lately, even current products have become problematic.
"Insurance carriers are selling in-network products, out-of-network products, flex products, target products, health savings accounts, and few are ever described, defined, or interpreted," says Rosenberg, the California lawyer. "In many instances, the people negotiating the contracts on the plan side can't even answer questions about these products."
4. Unilateral decision-making
"We're moving to a model where disease management is being done by third parties on behalf of health plans," says Jeffrey K. Levin-Scherz, MD, MBA, chief medical officer at Partners Community HealthCare, an integrated delivery system based in Boston. "But many disease management interventions can only be done by the person caring for the patient, so leaving the physician on the sidelines is a problem. Simply parachuting people in doesn't necessarily work well."
The results can be worth the time and effort it takes to involve physicians. Levin-Scherz cites a diabetes education program in which Partners Community HealthCare is enrolling 25 percent of its diabetic patients — twice the national average. Physicians are indispensable not only in doing the actual interventions, but also in collecting patient data, identifying high-risk patients, and enrolling patients in DM programs.
"Which is more compelling," asks Levin-Scherz, "your doctor saying to you, 'I think you should be in this program, Bob,' or your health plan telling you, 'You should be in this program, Mr. Carlson'?"
Another factor in health plan-mandated programs is downstream (i.e., physician-borne) administrative costs. Health plans should be thinking about what it costs providers to comply with their programs, even things like faxing and telephoning for prior authorizations.
"If health plans thought of providers as their partners, they'd include reasonable provider costs in their cost-benefit analyses," says Levin-Scherz. "That's in addition to reimbursing a fair amount. We're not there yet, even in our pay-for-performance contracts, although we're working toward it."
According to Levin-Scherz, Partners Community HealthCare has moved away from capitation (except in Medicare Advantage plans) and to pay-for-performance contracts.
Malone, at the AMA, disagrees heartily. "P4P is just another example of health plan programs being crammed down physicians' throats with no consultation or involvement beforehand from physicians who could contribute to the successful development of these programs. The AMA neither supports nor opposes pay-for-performance programs, but believes such programs should be fair and ethical and adhere to the principles and guidelines developed by the AMA."
She argues that the P4P criteria ostensibly being measured — quality and efficiency — are often based not on actual clinical quality indicators but on claims, utilization, and cost data. In Malone's view, the efficiency standards amount to little more than economic profiling, and the so-called quality standards are arbitrary because each plan uses different pay-for-performance formulas. She derides the P4P directories that rate physicians based on their overall cost of providing care as a disservice to both physicians and patients. Physicians, whose livelihood may be affected by their P4P ratings, have no clue how their ratings are determined or how they can improve them, and patients may be choosing one physician over another based on bogus data.
5. Burdensome requirements
"Health plans implement burdensome administrative requirements that appear to be intended to discourage physicians and patients from using services," says Devine.
Take utilization review. Devine admits UR in general "has eased up some," but says Texas insurers are now focusing on specific services, like high-dollar radiology procedures. It will come as no surprise that physicians find the UR process burdensome.
Ditto for verifying patient eligibility. "They'll tell you, 'All you have to do is call,'" says Pepe, "but I've sat in doctors' offices when their billing supervisors called in to a managed care company, and you will never listen to as much Muzak in your life."
Physician advocates like Malone and Devine describe most health plans as unresponsive to physician inquiries about claims and payment, which effectively discourages appeals.
"Health plans count on the fact that physicians are very busy and that they're not going to appeal anything under five dollars," says Malone, who points out that even small dollar amounts multiplied by a large number of claims add up to real money.
Say a fee schedule is incorrectly loaded into a health plan's processing system and thousands of claims are incorrectly paid before a practice payment specialist discovers that the plan has been underpaying. Naturally, the plan would apologize for its error, promptly remit the difference, with interest, and fix the problem, right?
"It's not unusual for plans to tell physicians, 'You'll have to appeal them,' which means submitting a paper appeal for each claim," Devine responds. "I think in many circumstances, the health plan hopes that the appeal process will be so burdensome that the physician will just let it go."
Getting from here to there
Functioning health plan physician advisory boards may be a first step in developing a genuine business partnership between physicians and health plans.
Pepe and Malone also believe that online, interactive pre-adjudication of claims, along with access to a patient's benefit plan, would go a long way toward dispelling the confusion generated when a claim is paid but an identical claim is rejected, bundled, or "pended."
"In lawsuits, that's what we call transparency," says Pepe. "All this stuff already exists in a computer system at the managed care company, and there's no good reason, in my view, why a doctor couldn't check that in advance."
Everyone who talked with Managed Care for this article agreed that some health plans do better in dealing with doctors than others — in some cases much better — but only the TMA's Devine was willing to name names. She assigned grades of A- and B+ to PacifiCare and UniCare, respectively, but declined to comment further. The fact that physicians acknowledge a range from good to bad suggests that it's entirely possible for health plans to collaborate more successfully with physicians. Now may be a good time for all health plans to make that happen.
"If the plans don't reach out to the physician community, and the current state of affairs persists or gets worse, I'm convinced that we're going to be looking at a national health care plan again," says Pepe.
Meetings
| | | |
| --- | --- | --- |
| National Healthcare CXO Summit | Las Vegas, NV | October 19–21, 2014 |
| National Healthcare CFO Summit | Las Vegas, NV | October 19–21, 2014 |
| Innovative Member Engagement Operations For Health Plans | Las Vegas, NV | October 20–21, 2014 |
| 4th Partnering With ACOs Summit | Los Angeles, CA | October 27–28, 2014 |
| 2014 Annual HEDIS® and Star Ratings Symposium | Nashville, TN | November 3–4, 2014 |
| PCMH & Shared Savings ACO Leadership Summit | Nashville, TN | November 3–4, 2014 |
| World Orphan Drug Congress Europe 2014 | Brussels, Belgium | November 12–14, 2014 |
| Medicare Risk Adjustment, Revenue Management, & Star Ratings | Fort Lauderdale, FL | November 12–14, 2014 |
| Healthcare Chief Medical Officer Forum | Alexandria, VA | November 13–14, 2014 |
| Home Care Leadership Summit | Atlanta, GA | November 17–18, 2014 |
| HealthIMPACT Southeast | Tampa, FL | January 23, 2015 |
Our other journal
P&T Journal for September 2014
FEATURES
HEALTH CARE & LAW
Legal Risk Management Opportunities, Pharmacy Practice, and P&T Committees
Hospitals Struggle With ACA Challenges
Drug–Gene Interactions: Inherent Variability in Drug Maintenance Dose Requirements
Schizophrenia: Overview and Treatment Options
PIPELINE PLUS
Schizophrenia Therapy Options Increasing
DEPARTMENTS
MEDICATION ERRORS
Too Many Abandon the "Second Victims" of Medical Errors
PRESCRIPTION: WASHINGTON
New Controversy for 340B: OPA Rebuffs Ruling by Court
New Drugs/Drug News/New Medical Devices
Pharmaceutical Approval Update
DRUG FORECAST
Loxapine Inhalation Powder (Adasuve)
---
Our most popular topics on Managedcaremag.com
---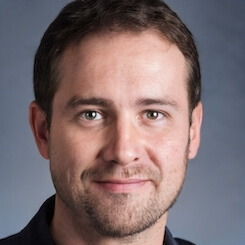 Paul Lendner ist ein praktizierender Experte im Bereich Gesundheit, Medizin und Fitness. Er schreibt bereits seit über 5 Jahren für das Managed Care Mag. Mit seinen Artikeln, die einen einzigartigen Expertenstatus nachweisen, liefert er unseren Lesern nicht nur Mehrwert, sondern auch Hilfestellung bei ihren Problemen.