Health plans know that getting along with physicians is important, and many are trying new initiatives. Here are some successes.
Michael D'Eramo has very positive things to say about Anthem Blue Cross and Blue Shield. And that may surprise some people, because D'Eramo doesn't work in the human resources department of a large corporation that is scrambling to cut health care costs. Instead, he represents a Columbus, Ohio consortium of obstetricians and gynecologists, people many would expect to grumble about their dealings with a health plan.
Why all the good emotions about Anthem? It seems that the Indianapolis insurer provides incentives that marry improved patient care to higher fees.
Meanwhile, Teresa Devine sings the praises of Blue Cross and Blue Shield of Texas for creating an office of physician advocacy, which gives doctors in the Texas Medical Association, where she works as the director of health care financing, a bigger voice in claims payment policies.
And Dan Scully, who runs the Buffalo Medical Group in upstate New York, is impressed by Independent Health. That's because the insurer is making a substantial investment in redesigning training and scheduling systems for many of the group's 110 doctors, who are scattered among 21 locations.
"Health plans don't manage care. We manage care; health plans manage money," says Scully. "It's like any relationship — you've got to work at it and constantly push. We still have a long way to go, but Independent Health has stepped up to the plate in a big way. They've been unique in their contracting. And so far, we're quite pleased."
What's going on here? Health plans are making nice to doctors? And doctors and their representatives are responding with pleasantries?
It may seem odd, but it's really happening.
Despite the ill will that emerged during the 1990s and, to this day, lingers like a bad hangover, some health plans and doctors are actually improving their relationships. And while few are ready to declare that revolution is in the air, some industry watchers suggest a shift is slowly — very slowly — taking place.
For instance, a recent study showed that, despite the backlash against managed care during the past decade, 9 out of 10 doctors continue to contract with at least one plan. Another study concluded that more specialists believe they have sufficient control over their clinical decisions to meet patient needs. "These days, a greater proportion of physician revenue comes from managed care. So the reactions to health plans depend on where they practice and, sometimes, the level of competition in their area," says Lee Hargraves, senior health researcher at the Center for Studying Health System Change.
"But in general, the message you get is that the relationship has changed."
Of course, many industry experts are also quick to note that financial arrangements and treatment guidelines continue to define the relationship. As evidence, they point to the recent deal in which Aetna agreed to pay hundreds of millions of dollars to settle lawsuits charging that the insurer cut physician payments unfairly and interfered with treatment recommendations.
Not surprisingly, the American Medical Association was pleased.
Donald Palmisano, the organization's president-elect, released a statement saying the settlement "offers a very significant step in resolving contentious business practices … and the AMA anticipates other health plans will recognize the progressive nature of the agreement if they are serious about repairing badly damaged relationships with physicians."
Beyond this closely watched litigation, the American Association of Health Plans also argues that by taking positions on hot-button issues that are important to doctors — such as malpractice reform, dispute resolution, and treatment recommendations — the trade association is able to move its members closer to the medical community.
One significant shift in financial relations between health plans and doctors has been in favor of doctors.
Between 1997 and 2001, there was significant drop in the use of capitation, still widely derided for creating a factory-like environment in doctors' offices.
In 1997, nearly 58 percent of doctors who contracted with managed care reported such arrangements, but that fell to just 49 percent two years ago, according to the Center for Studying Health System Change. "It's a revealing number," says Hargraves.
Nonetheless, the outcome of the Aetna dispute is also an unfortunate reminder that the settlement was not reached without using the old-fashioned carrot-and-stick approach to changing behavior. What's not clear is whether the agreement really will spread and somehow resolve the underlying issues on a broader scale.
Some experts remain wary.
Is change possible?
"In general, I think the prospect for improved relations is fairly remote," says Jeff Goldsmith of HealthFutures, a health care industry consulting company.
Besides the familiar grievances about reimbursement rates and treatment decisions, doctors generally must hire additional staff to handle paperwork and claims systems can be slow in making payments. In other words, money is tied up.
Not surprisingly, Goldsmith isn't alone in wondering whether systemic change is possible.
William Plested, MD, for instance, believes the struggles over the past decade aren't easily undone or recast, despite some individual efforts. As he sees it, too much emphasis remains on the type of cost cutting that affects reimbursement rates and treatment decisions.
"Don't get me wrong," says Plested, chairman-elect of the AMA board of trustees and a cardiac surgeon in Santa Monica, Calif. "There are instances of change, but they're mostly anecdotal. What I see more often is really just lip service."
"The problem is this unbridgeable gap between what health plans say — reduce the amount of care given — and what doctors think patients need. There are still horrendous hassles over the loss of autonomy, because being second-guessed drives doctors crazy."
But MaternOhio's Michael D'Eramo would say that, judging by his experience, there's some encouraging evidence that relations are moving in a useful direction.
The practice receives financial incentives that are calculated by improved patient care. And the improvements are a result of following specific national guidelines that were developed by the American College of Obstetrics & Gynecology.
"Anthem was willing to embrace the idea of distinguishing doctors from their peers and tying it to compensation," explains D'Eramo, who is executive administrator for the 100-plus doctors' group.
As part of the plan, all of the doctors in the risk group suffer if some fail to follow the appropriate measures. Proper documentation and improved peer review procedures are encouraged.
"It's not like we're talking about a ton of money," he says. "The best case scenario is a 5-percent increase in fees. But it's real and it's successful because the doctors pay attention to the results. Anthem's willingness to listen allows us to talk about criteria, not just fight about money."
And Anthem's Sam Nussbaum, MD, the health plan's executive vice president and chief medical officer, is also optimistic about the approach.
"The point is to provide better prenatal and preventive care, fewer unnecessary procedures such as hysterectomies, and better pharmacy usage," he says. "Yes, the cost is one consideration, but quality outcomes are the primary driver."
The health plan also works with the American College of Radiology and the American College of Cardiology to develop similar treatment guidelines for other specialists.
The idea, Nussbaum explains, is to have experts contributing to the rules. And the specialists usually hail from most states around the country in an effort to ensure that regional concerns are addressed by the programs.
Of course, as Michael Cropp, MD, the chief medical officer at Independent Health, points out, there are other ways to convince doctors that health plans can act as something of a partner, and not always as an adversary.
Financial resources
The Buffalo health plan, which also runs a program similar to what Anthem is doing, launched an experimental effort to improve doctors' practices.
Independent Health did so by providing funds in the form of increased fees, which were invested in technology and training in order to improve patient care. By investing directly in such things as computer systems and training, Cropp says, a doctor would presumably run a more efficient operation, which could go a long way toward ensuring smoother patient care. And that's what's happened at the Buffalo Medical Group.
"The financial underpinnings of the relationships are important for establishing priorities, but it does not always have to have a negative connotation," says Cropp. "This lets us help establish priorities and lets the physicians know what we value.
"Clearly, the challenges we face as an industry will not be solved by any one entity," he continues. "But to create a working environment where solutions will surface, we have to create a level of trust.
"In this case, the focus of the program is to improve the physician practice. At the Buffalo Medical Group, they didn't realize, in retrospect, that the steps taken could be so advantageous, because they wouldn't have had those resources available to them if we hadn't stepped in. And we'll offer this to any practice that makes a commitment."
Scully, the practice's chief executive, says the investment was "essential."
"I think Independent Health invested over $200,000 and it helped start the clinical thought processes for our systems. As an example, we have what I call a virtual lipid clinic. Think of it as a Mr. Oil Change, because their systems have pulled all the basic work out of the doctor's office, so the doctor gets an electronic report while being freed to do more important work."
Changed attitude
Meanwhile, Teresa Devine, the Texas Medical Association executive, is impressed that Blue Cross and Blue Shield of Texas was willing to listen to complaints from doctors and take steps to improve its standing.
Two years ago, the TMA worried aloud in its members' publication that BCBS-Texas was indifferent to complaints. As an article in Texas Medicine put it: "The merger between the state's largest insurer and the Illinois Blues has produced what many physicians say is a serious change in attitude by BCBS Texas management that chilled its once warm relationship with the state's doctors."
By spring 2003, however, the same publication ran a follow-up story headlined "Mo' Better Blues" (title of a 1990 Spike Lee movie). The reasons include a change in coding that allows doctors to receive payment for more than one service provided to the same patient. Another was the creation of an office of physician advocacy.
"I don't know that I'd say they've won the hearts and minds of 100 percent of the doctors, but they have taken steps to make things better," says Devine.
The upshot is that some health plans seem to be responding to complaints from doctors by showing initiative. Whether these efforts can be expanded or duplicated — or more important, convince doctors that the programs will really make a difference — remains to be seen. It's likely that the outcomes won't be known for quite some time.
As it is, doctors aren't terribly satisfied with their careers, according to yet another study from the Center for Studying Health System Change. Nationally, 18 percent are somewhat or very dissatisfied, although the numbers vary by region.
Those numbers could grow still higher, depending upon not just government regulations and hospital competition, but also the relationships doctors have with health plans. Autonomy is crucial to doctors and if the reins held by health plans are loosened, the number of unhappy docs might drop instead. "There's all this emphasis on quality," says Plested. "All the insurers hit on this. They say they'll pay for real quality. But my argument is that the public already gets real quality from the average doctor."
Ed Silverman is a reporter at the Star-Ledger in Newark, N.J.
Meetings
| | | |
| --- | --- | --- |
| 4th Partnering With ACOs Summit | Los Angeles, CA | October 27–28, 2014 |
| PCMH & Shared Savings ACO Leadership Summit | Nashville, TN | November 3–4, 2014 |
| 2014 Annual HEDIS® and Star Ratings Symposium | Nashville, TN | November 3–4, 2014 |
| Medicare Risk Adjustment, Revenue Management, & Star Ratings | Fort Lauderdale, FL | November 12–14, 2014 |
| World Orphan Drug Congress Europe 2014 | Brussels, Belgium | November 12–14, 2014 |
| Healthcare Chief Medical Officer Forum | Alexandria, VA | November 13–14, 2014 |
| Home Care Leadership Summit | Atlanta, GA | November 17–18, 2014 |
| HealthIMPACT Southeast | Tampa, FL | January 23, 2015 |
Our other journal
P&T Journal for September 2014
FEATURES
HEALTH CARE & LAW
Legal Risk Management Opportunities, Pharmacy Practice, and P&T Committees
Hospitals Struggle With ACA Challenges
Drug–Gene Interactions: Inherent Variability in Drug Maintenance Dose Requirements
Schizophrenia: Overview and Treatment Options
PIPELINE PLUS
Schizophrenia Therapy Options Increasing
DEPARTMENTS
MEDICATION ERRORS
Too Many Abandon the "Second Victims" of Medical Errors
PRESCRIPTION: WASHINGTON
New Controversy for 340B: OPA Rebuffs Ruling by Court
New Drugs/Drug News/New Medical Devices
Pharmaceutical Approval Update
DRUG FORECAST
Loxapine Inhalation Powder (Adasuve)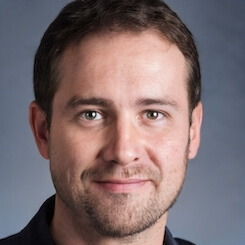 Paul Lendner ist ein praktizierender Experte im Bereich Gesundheit, Medizin und Fitness. Er schreibt bereits seit über 5 Jahren für das Managed Care Mag. Mit seinen Artikeln, die einen einzigartigen Expertenstatus nachweisen, liefert er unseren Lesern nicht nur Mehrwert, sondern auch Hilfestellung bei ihren Problemen.