Some vendors are moving from offering just a few programs to embracing systems that try to deal with all the complicated overlaps.
In the early days of disease management, tackling even one of the top chronic ailments was a stiff challenge. Today, inside CorSolutions, the push is on to handle 30.
CorSolutions kicked off the New Year by unveiling "the nation's first integrated patient-care" program, Blues on Call. The program was developed over the past year in partnership with Health Dialog to handle a selection of key medical diagnoses or conditions selected by analytic review of demographic and claims information.
As executives of CorSolutions see it, the future belongs to companies that provide a full suite of services. To compete, companies must become one-stop shops — a vision that could spell trouble or opportunity for the single-disease mom-and-pops that make up the industry's rank-and-file membership.
Almost any DM company that can't compete will be scooped up or pushed out, according to this outlook. The shakeout will be severe.
"Several hundred small companies focusing on one disease is really no longer a viable strategy," says Richard Vance, MD, president and chief executive officer of CorSolutions. He offers three ways to grow: "Buy, build, or partner."
Cautious view
Not everyone is quite so certain as Vance, though, that integrated DM programs will triumph as the inevitable market master.
"I think it's a trend, but it's not a trend that's going to take over health plans," says Al Lewis, who runs the Disease Management Purchasing Consortium. He reasons that with many health plans still leery of buying into one DM program, there's no reason to expect a sudden rush of plans willing to make a "leap of faith and start spending much more when the outcome hasn't been guaranteed. When the outcomes are guaranteed, however, this approach is very attractive."
As you might expect, single-disease companies are even more emphatic about their ability to compete. But the naysayers aren't likely to change Vance's plan to build an unbeatable, cafeteria-style DM company.
It's all very simple, says Vance. It's less expensive: Consolidated companies will be able to pare the administrative costs associated with managing a medley of programs. It's easier: There would be only one contact point for customers. It's better: A coordinated campaign against multiple chronic conditions that often overlap will deliver better outcomes.
"Patients with chronic diseases rarely get just one," agrees Bob Stone, executive vice president of American Healthways. In an example cited repeatedly by his colleagues, Stone points to the common overlap of congestive heart failure and diabetes.
That was a big issue for American Healthways, which got started treating diabetes in 1996. It led to a lot of confusion, says Stone. Which patient ended up with diabetes? Who got CHF? Who got paid for the DM?
From a retail perspective, the company found itself mulling a new strategy: "Wouldn't it be wonderful if we just had one-stop shopping?"
Comprehensive approach
So American Healthways became a two-disease company. Then the company added two more last year and two more this year. It keeps pushing ahead.
Now, not only does it want to offer comprehensive disease management services, the company aims to wrap its arms around all the patients in each health plan it serves.
"We're looking at members not using the system because they're not sick," says Stone. Absent a relationship with their health plan, they're usually ready to jump to another for a few dollars in savings. So American Healthways intends to intervene with the healthy population to help prevent those people from getting sick in the first place and to create a much stronger bond with their providers.
"At that point, we stop using disease management and start talking about total population care management," says Stone.
In this scenario, consolidation becomes the only path to survival and success. "Single-disease companies," Stone continues, "won't be able to compete."
George Bennett, CEO of Health Dialog, predicts that there will be "a shakeout and a consolidation" and that he's ready for it. "We've decided to be an acquirer, not an acquired. We think we've got a pretty powerful thing going here."
Long road ahead
Still, the industry has a long way to go before it reaches the group-or-die phase.
"I think it's premature to ring the death knell for single-disease organizations," says Stone. "Significant consolidation is probably five years away."
Some of the single-disease companies say such bold predictions about their future overlook a few important considerations. Comprehensive services may sound like an appealing approach to disease management, but not everyone advocates it.
Big operations have "more of a call-center mentality," says Susan Riley Earl, president of AirLogix, who is very happy about specializing in respiratory illnesses. "You have to bring in a huge number of calls to justify that kind of business model."
Sure, she adds, CHF and diabetes go hand in hand, and possibly should be coordinated by one company. Still for respiratory illnesses, end-stage renal disease, mental health, or high-risk maternity — and other ailments — single-disease outfits are needed to bring the kind of attention that can make a material difference in patients' health and health plans' bottom lines, she says.
"If I were doing CHF and only doing CHF," says Earl, "I'd be worried. It depends on what the health plans are looking for." If it's just a marketing edge to impress buyers of health care, "it makes perfect sense to go to a light-touch approach."
As for her business, "None of the multiple-disease managers has proven to be much of a threat in respiratory illness yet." Despite plenty of offers to partner up, she's standing alone — at least for the present.
Even some of the champions of consolidation say there will be room for some single-disease programs to thrive. Several chronic diseases simply don't lend themselves to a joint effort.
"We haven't found an approach that can be uniformly implemented for cancer," says Stone, as an example, citing its high cost, lack of uniform standards of care, and a dizzying array of protocols.
Don Fetterolf, MD, MBA, vice president and senior medical officer at Highmark Blue Cross Blue Shield, based in Pittsburgh, and an advocate of consolidation, also doesn't think that single DM companies will necessarily be forced to partner or merge in order to survive. Rare diseases like hemophilia offer plenty of opportunities for a DM specialist. Big employers also often have DM needs that are uniquely suited to single-disease players.
Big companies, says Fetterolf, generally have younger, healthier populations with very specific problems: maternity, asthma, depression, migraine, lower back pain, and so on. For that market segment, with fewer comorbidities, targeting individual conditions may make much more sense.
Skeptics also want to see more hard numbers on return on investment. Yet every time the DM industry takes a fresh step forward, there's a new lag time that has to be provided to determine results.
"I think the key word in all of this is 'evolution,'" says Fetterolf.
Look at the numbers
If 5 percent of a health plan's population is diabetic and the best practice methods of disease management can squeeze out a savings of about 10 percent — "not the 30 to 50 percent often quoted" — you're only going to get a small impact on premiums for the program, says Fetterolf. So you start to expand it, looking for fresh diseases to conquer to generate more savings.
"The problem is that it becomes operationally difficult," says Fetterolf. "You have multiple conditions and multiple vendors. Comorbidities really make it much more difficult, since overlap creates operational issues."
This is particularly true for western Pennsylvania, where Highmark is dominant. The population is older, and comorbidities are common.
At the same time that big health plans like Highmark were pushing for consolidation, some DM companies started pulling them in the same direction. After watching the industry become polarized over whether there were any benefits to be had from DM at all, the vendors began to tighten up methodologies they used to track outcomes. More people were brought in with formal training needed to analyze results. The vendors began to pair up and come at the health plans in coalitions rather than one at a time, offering a more rigorous analysis. "It is," says Fetterolf, "a very different environment."
There are several ways to look at results, says Fetterolf. Highmark has its sights set on three key factors: total per-member, per-month cost; measurable quality of care; and "intangibles" such as marketing benefits and provider relations.
"If we spend a million and save a million, that's a wash," says Fetterolf. "But if you get a marketing edge, you'd still do it. Intangibles count."
Now a year into the program, Fetterolf says he's certain that some conditions Highmark monitors under DM are improving. Costs are harder to measure. It takes months to get a program up and running, months more before claims can be analyzed.
"If you want it counted the way bean counters want it, it takes two to three years."
Even without the numbers, Fetterolf counts himself a DM believer.
"The question isn't whether it saves money. Results have been demonstrated in randomized, placebo-controlled, multicenter academic trials. The question is: 'Are there operational engines effective enough to save money on a large scale?'"
The business principle is sound and the execution orderly, says Fetterolf, and he's betting that the final answer is "yes."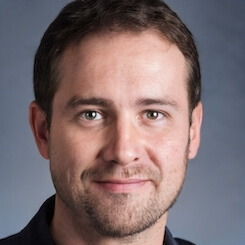 Paul Lendner ist ein praktizierender Experte im Bereich Gesundheit, Medizin und Fitness. Er schreibt bereits seit über 5 Jahren für das Managed Care Mag. Mit seinen Artikeln, die einen einzigartigen Expertenstatus nachweisen, liefert er unseren Lesern nicht nur Mehrwert, sondern auch Hilfestellung bei ihren Problemen.