Washington Watch
Medicare reform is becoming one of the longest-running soap operas — even for Washington, a town known for its propensity to drag out policy debates. President Bush favors full-fledged reform, but chances for prompt action are extremely dicey. From time to time, the prescription drug issue complicates reform efforts. Bush's feelings about tying the two together are clear enough, as he expressed them in his budget address: "As Medicare's lack of prescription drug coverage demonstrates, Medicare is not keeping up with the rapid advances in medical care." The president's budget includes $190 billion in net additional spending for improving Medicare, though how the money will be spent is a detail that still has to be fleshed out.
"Many improvements in Medicare, such as full implementation of a prescription drug benefit, will take several years to set up," said a White House spokesperson. "Some needed improvements in Medicare's benefit structure can take effect sooner by building on existing programs."
To that end, the biggest splash of late is the Department of Health and Human Services' decision to grant Illinois a Medicaid waiver to make prescription drug benefits available to low-income Medicare beneficiaries. HHS also has launched a program to allow other states to adopt similar model programs if — and it's a big if — federal legislation and funding fall into place.
The Illinois pilot bears watching. HHS Secretary Tommy Thompson approved the Illinois demonstration program, which gives the state permission to use federal and state Medicaid dollars to provide prescription drug coverage for 365,000 low-income, elderly Medicare beneficiaries.
At the same time, Thompson launched an initiative to make it easier for other states to take similar steps. His model waiver program, Pharmacy Plus, would allow states to expand, immediately, Medicaid drug coverage for prescription drugs to Medicare beneficiaries and others with family incomes up to 200 percent of the federal poverty level.
This is part and parcel with Bush's Medicare agenda, which includes trying to help states implement comprehensive drug coverage for low-income Medicare beneficiaries even as federal efforts drag on. Under the broad plan, the federal government would pay 90 percent of the cost of coverage for beneficiaries with incomes between 100 and 150 percent of poverty, which the administration says would provide pharmacy assistance for up to 3 million low-income Medicare beneficiaries who do not otherwise have access to a drug benefit.
Under the wire
HHS offers states a streamlined Pharmacy Plus application, available electronically. HHS spokesman Rob Sweezy says the Illinois program is similar, but not identical, to the Pharmacy Plus program. "Illinois already had its application in, so we approved it," he says. "If it had come in after we had set up the model program, we would have steered them to that program." Sweezy notes that Congress must act on legislation, including the president's budget request, before some elements of the model program can be implemented.
HHS and the White House are working with Congress to enact a comprehensive Medicare prescription drug benefit this year. The administration's Medicare agenda also includes:
Build on the proposed Medicare Rx Drug Card program. The idea is to give beneficiaries access to drug discounts of 10 to 25 percent "by quickly putting in place the structure for a Medicare drug benefit that uses the best features of private drug benefits to get lower prices from drug manufacturers."
Encourage the spread of private health plan options for Medicare beneficiaries who prefer them. The administration wants to direct almost $4 billion to Medicare+Choice plans, the money intended to boost overall funding and be an incentive for them to create new coverage options, such as point-of-service plans.
Give older adults access to two additional Medigap (supplemental coverage) plans, with updated benefits that provide better protection against high medical expenses and assistance with prescription drugs at a more affordable cost than the current standard Medigap plans.
Where from here?
Joe Luchok, a spokesman for the Health Insurance Association of America, says HIAA supports Bush's proposal to increase Medicare+ Choice program funding, but is reserving judgment on other matters, "as we have not seen the finalized proposal. We are concerned that whatever proposal comes along does no damage to the Medigap system that is in place."
Whether anything happens in Congress before the end of this session is another question. Capitol Hill observers say interest in Medicare — and health care issues in general — remains generally low, as lawmakers deal with what one called "the regeneration of the guns-or-butter debate."
A long-time congressional aide involved with Medicare reform efforts expects little attention to Medicare. "It may be that Sen. Majority Leader Tom Daschle plans to bring something up, somehow, sometime, somewhere. I'm not saying it won't come to the floor, because you never know. But if anything is happening, it's buried deep in some subcommittee."
Before Sept. 11, there was bipartisan recognition that Medicare — including the prescription drug debate — was an important issue. That recognition remains, but the issue remains on the back burner today. For the moment, it appears that the administration and regulators will have to wait to see how well the current experiments to expand prescription drug benefits prove to work.
---
Our most popular topics on Managedcaremag.com
---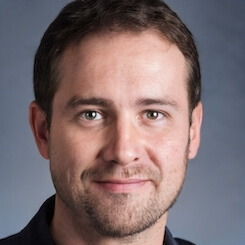 Paul Lendner ist ein praktizierender Experte im Bereich Gesundheit, Medizin und Fitness. Er schreibt bereits seit über 5 Jahren für das Managed Care Mag. Mit seinen Artikeln, die einen einzigartigen Expertenstatus nachweisen, liefert er unseren Lesern nicht nur Mehrwert, sondern auch Hilfestellung bei ihren Problemen.