The push to mandate this electronic tool is increasing in intensity, but dealing with costs and coming up with standards remain obstacles
Electronic prescribing is the holy grail of medication safety. "Its two-fold potential is very significant," says J. Lyle Bootman, PhD, dean of the College of Pharmacy at the University of Arizona-Tucson, and a leading proponent of e-prescribing. "It improves patient safety, there is no question, and it reduces overall health care costs. Technical and financial questions remain about its implementation, but its value is not in question."
Bootman chaired an Institute of Medicine committee that produced a report in 2006 titled Preventing Medication Errors. "We recommended electronic prescribing as a method for lowering the rate of medication errors," he says, "while recognizing that significant implementation problems do exist."
Electronic prescriptions only accounted for 2 percent of the nation's roughly 1.5 billion prescriptions in 2007, according to SureScripts, the operator of an e-prescription network that connects doctors' offices to pharmacies.
The conventional wisdom about e-prescribing is that the big holdup is doctor buy-in, both literally and figuratively. Electronic prescription software can cost a clinician up to $25,000, according to the American Medical Association. The AMA, while supporting the idea of e-prescribing, vehemently opposes any mandates. Its officials point to the fact that more than half of physician practices have five physicians or less.
"Without the ability to opt out or the financial support to make the transformation, many physician practices would face a great burden under an e-prescribing mandate," said AMA Executive Vice President and CEO Michael D. Maves, MD, in a recent public statement. "The costs for small practices of e-prescribing technology, training, and upgrades are significant."
Inexorable forces
What it really comes down to is that "doctors don't like to be told what to do," says Bootman, a member of MANAGED CARE's Editorial Advisory Board. "But it may soon move beyond choice."
For example, BlueCross BlueShield of Massachusetts and BlueCross BlueShield of Tennessee have been running successful e-prescribing pilot projects, and have announced support for the proposed Medicare mandate. "We've learned a lot," says Steve Fox, vice president for provider network management at BCBSMA. "We can use lessons learned as a blueprint to a wider deployment within the provider network."
The American Health Information Community (AHIC), a federal advisory body chartered in 2005, makes recommendations to the secretary of health and human services on how to accelerate the adoption of health information technology. The group has suggested that the secretary seek authorization to mandate e-prescribing, but wants to see mandatory participation by all pharmacies, inclusion of prescriptions for controlled substances, adoption of CMS incentive programs to encourage physician and pharmacy participation, and development of a certification process for e-prescribing before all doctors are forced to get on board.
WellPoint, the nation's largest health plan by membership, supports the AHIC recommendations and also supports the idea of a federal mandate, says Charles Kennedy, MD, the plan's vice president for health information technology. "A mandate for Medicare providers can help bring about significant adoption sooner," he says. "Then we would see a push toward optimizing e-prescribing workflows in physician offices and improving physician buy-in."
Complicated business
The director of clinical pharmacy services for one regional health plan that is participating in Medicare Part D, as both a stand-alone and Medicare Advantage prescription drug plan, says that implementation is a complicated business. "To begin with there is a multitude of technologies, including interfaces for hand-held and PC products," says Tim Sawyers, RPh, MBA, of HealthSpring in Nashville and member of the MANAGED CARE editorial advisory board. "One way around that is for health plans to push a specific technology onto their physicians. CMS wants to move to e-prescribing, to force it into the environment. But there are a lot of unanswered questions about cost and standards."
Sawyers's concerns are reflected industrywide, says Tony Trenkle, director of the Office of E-Health Standards and Services at the Centers for Medicare & Medicaid Services. He says that the creation of technology that is reliable (and provides complete privacy) and the cost to physicians of implementation are the two biggest barriers to implementation.
But he is unequivocal in saying that the federal government plans to push hard for industrywide adoption.
"It has the potential for improving health outcomes, and Congress recognized that," Trenkle says. "When providers choose to invest in e-prescribing technology, it improves quality and efficiency and can reduce overall costs. Our mandate is to help make that happen. But as of now, e-prescribing is voluntary in Medicare and throughout the marketplace."
The sooner it becomes the law of the land the better, according to the Pharmaceutical Care Management Association, the lobbying organization for pharmacy benefit management companies. It recently announced an advertising campaign titled "Before More People Die" that promotes e-prescribing. It stars Lyle Bootman. "Requiring e-prescribing in Medicare would dramatically improve patient safety and accelerate physician adoption of other life-saving health information technologies," said Mark Merritt, PCMA president and CEO, in a statement announcing the campaign.
PCMA commissioned the Gorman Health Group (consultant to many of the PBMs participating in the Medicare drug benefit) to examine the safety and financial benefits of e-prescribing. Although Preventing Medication Errors concluded that preventable medication errors (called adverse drug events or ADEs) harm an estimated 1.5 million Americans each year, killing thousands, it did not specify how many of those errors could be eliminated by universal adoption of e-prescribing.
The IOM report also said that in one study it reviewed, each preventable ADE taking place in a hospital added about $8,750 (in 2006 dollars) to the cost of the stay. Assuming 400,000 such events each year (a conservative estimate, according to the IOM), the total annual cost would be $3.5 billion in this one group.
A CMS report to Congress in November 2007 went further than the IOM report. According to this report, titled Pilot Testing of Initial Electronic Prescribing Standards, a shift to e-prescribing systems "could avoid more than two million adverse drug events annually, of which 130,000 are life-threatening. E-prescribing also has enormous potential to create savings in health care costs, through reduction of adverse drug events and in improved workflows. One recent study estimated the potential savings at $27 billion per year in the United States."
Big saving, better outomes
According to the Gorman Group, government moves to increase e-prescribing could reduce federal health expenditures by up to $29 billion over the next decade and help physicians to prevent nearly 1.9 million ADEs over the same time. "Approximately 70 percent of the safety and savings advantages of e-prescribing result from doctors being given immediate access to patient medication histories, safety alerts, preferred drug options, and pharmacy options so that they can better counsel patients on safe and affordable choices," states the report, echoing Sawyers's concerns.
The report says that the federal government has three options when it comes to e-prescribing:
Option 1 — Requirement and incentive: Implementing a requirement that e-prescribing be used for all Part D prescriptions by 2010 combined with annual incentives for participating physicians equal to 1 percent of their allowed Medicare payments could reduce 2008-2017 federal health care costs by $26 billion and help physicians avoid 1.9 million adverse drug events over the next 10 years.
Option 2 — Requirement only: Implementing only a requirement that all Part D prescriptions be written electronically by 2010 could reduce 2008-2017 federal health care costs by $29 billion and help physicians avoid 1.6 million adverse drug events over the next 10 years.
Option 3 — Incentives only: Implementing only incentives for participating physicians equal to 1 percent of their allowed Medicare payments could reduce 2008-2017 federal health care costs by $2 billion and help physicians avoid 300,000 adverse drug events over the next 10 years.
Option 1 would no doubt promote electronic prescribing the fastest. And it is beginning to look as if it might happen.
Federal action
The Medicare Prescription Drug, Improvement, and Modernization Act of 2003 (MMA) directed CMS to establish standards to support a voluntary e-prescribing program.
The law does not actually require that providers write prescriptions electronically, but it does require that "providers that prescribe or dispense Part D drugs comply with adopted standards when conducting electronic prescription transactions or seeking or transmitting prescription information for Part D drugs prescribed to Part D eligible individuals," according to published CMS guidelines.
Those standards are being developed — and it's not easy. "We have taken an incremental approach," says Trenkle. "Foundation transmission standards were available, based on National Committee on Vital and Health Statistics recommendations. Those standards had a history of experience that made it unnecessary to conduct pilot tests."
The three sets of foundation standards were published in the Federal Register in November 2005, and took effect for all Part D prescription drug plans (PDPs) that were implementing e-prescribing. The categories are:
Communication of prescriptions and prescription-related information between prescribers and dispensers.
Eligibility and benefits inquiries and responses between prescribers and Part D sponsors.
At the same time, CMS recognized six "initial standards" for pilot testing, consistent with the MMA requirements. These were:
Formulary and benefit information
Exchange of medication history
Fill status notification (named RxFill)
Structured patient instructions (SIG)
Clinical drug terminology (RxNorm)
Prior authorization messaging
Five pilot sites were designated to test these initial standards, and as of now the results are incomplete. In November 2007, CMS told Congress that pilot testing had established that 2 of the 6 pilot-tested initial standards — formulary and benefit information and exchange of medication history — had demonstrated sufficient efficacy to be adopted.
The proposed formulary and benefit standard provides prescribers with information about a patient's drug coverage at the point of care. The goal is to enable the prescriber to take this information into account at the time of prescribing, which could reduce the amount of back-and-forth communication with the pharmacy or the health plan.
The medication history standard provides a way for prescribers, dispensers, and payers to communicate about the list of drugs that have been dispensed to the patient.
Three of the remaining initial standards (codified SIG, RxNorm, and prior authorization messaging) "require additional work before they could be proposed as final uniform standards," Trenkle told the U.S. Senate in December.
Legal obstacle
In addition to the development of standards, a significant legal obstacle exists: Federal law and many state laws prohibit the electronic transmission of any prescription for a controlled substance. Exemptions exist (for some cough medicines, for example), but until a uniform policy is adopted nationwide, many observers believe e-prescribing will not be universal. "We have been collaborating with the Drug Enforcement Administration in recent years to identify and adopt solutions that will allow for the e-prescribing of controlled substances consistent with the e-prescribing of non-controlled substances," says Trenkle. In fact, CMS has been pushing the idea since July 2006 when HHS and DEA cosponsored a public meeting on e-prescribing of controlled substances and solicited input from stakeholders.
"E-prescribing is a good idea," says HealthSpring's Sawyers. "And it will eventually be universal, I think. But getting there is arduous." –
Definition of e-prescribing
According to the American Health Information Community (AHIC), a federal advisory body, electronic prescribing is transmission, using electronic media, of prescription or prescription-related information between a prescriber, dispenser, pharmacy benefit manager, or health plan, either directly or through an intermediary, including an e-prescribing network. E-prescribing includes, but is not limited to, two-way transmissions between a prescriber and the dispensing pharmacist.
E-prescribing has advantages and obstacles
According to a recent report to Congress by the Department of Health and Human Services, e-prescribing offers several advantages over faxed and handwritten orders:
It has potential for providing access to the latest drug information, an accurate current medication list, and medical history for patients, and can therefore help avoid potential contraindications or duplicate therapies.
It eliminates the difficulty pharmacists have reading handwritten prescriptions.
It can provide information about the patient's condition for which the prescription is written.
It can eliminate the time-consuming practice of contacting physicians by phone to clarify what is ordered and to make changes.
It eliminates disconnects between the prescriber and patient in the medication process, with little or no feedback to the prescriber on whether a prescription was filled, or what generic substitution was made.
But it also has some obstacles to face:
Physicians are resistant to new technology
Equipment and software can cost $25,000 or more per physician, according to some estimates
Lack of agreement on transmission standards
New proposed law mandates Medicare e-prescribing
The Medicare Electronic Medication and Safety Protection Act proposed in early December 2007 in the House and Senate would:
Penalize doctors who write Medicare prescriptions by hand instead of electronically after Jan. 1, 2011.
Give physicians one-time Medicare grants to help offset the startup costs of e-prescribing.
Award bonuses to physicians for e-prescribing in Medicare.
Grant one- or two-year waivers to practices that face difficulties in acquiring and implementing e-prescribing technology, especially if they are rural, small, or solo practices.
---
Our most popular topics on Managedcaremag.com
---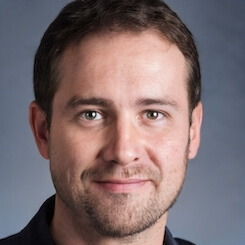 Paul Lendner ist ein praktizierender Experte im Bereich Gesundheit, Medizin und Fitness. Er schreibt bereits seit über 5 Jahren für das Managed Care Mag. Mit seinen Artikeln, die einen einzigartigen Expertenstatus nachweisen, liefert er unseren Lesern nicht nur Mehrwert, sondern auch Hilfestellung bei ihren Problemen.